Created in 2012, the Icemen program is focused on unifying the male members of U.S. Figure Skating. The program creates lasting friendships and camaraderie by providing opportunities throughout the year to connect with peers and role models, including Icemen events during competitions and camps.
The program, only open to male members, was developed by U.S. Figure Skating's Program Development Committee to give this group of skaters a sense of peer support and networking opportunities, while also encouraging them to continue their involvement in figure skating. 
Male skaters may join the Icemen program annually; the $20 membership fee includes a t-shirt, access to Icemen socials at designated competitions, and opportunities for scholarships to U.S. Figure Skating camps for eligible levels. 
2022 Icemen Ambassadors
Evan Bates, Dance
Jason Brown, Singles
Joon Soo Kim, Singles
Stephen Murray, Synchronized Skating
Michael Parsons, Dance
Camden Pulkinen, Singles
Sean Rabbitt, Singles
Andrew Torgashev, Singles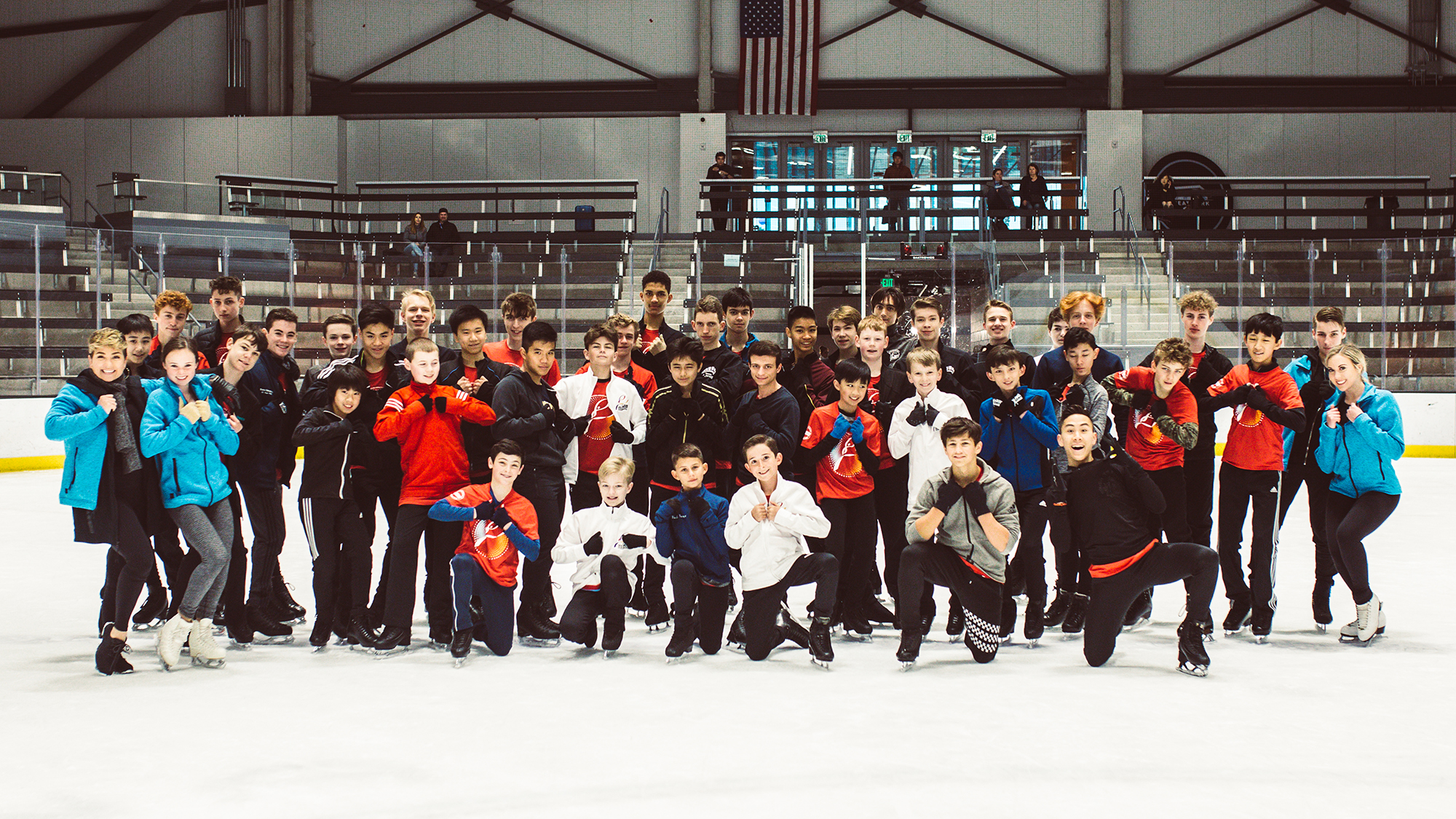 Why Icemen?
"Through the Icemen programs, the Program Development Committee is working to retain the boys and male figure skaters in the sport currently, while generating excitement among them so they will continuously go out  and tell their friends all about it and even bring them to the rink."
-Elise Preston, U.S. Figure Skating's Program Development Committee Chair