SKATING magazine, which is published eight times per year, is a full-color, newsstand-quality publication available to all U.S. Figure Skating members and subscribers.
SKATING has been continuously published since 1923 and includes news and profiles on Team USA, stories on national, international and Olympic events, articles on off-ice training and fitness, club and member highlights, sponsor news, event schedules, ticket information and results. The magazine also covers organizational programs, including adult skating, Theatre On Ice, Solo Dance and more.
A digital edition of SKATING magazine and its nearly 100-year archive can be found through the U.S. Figure Skating's Members Only website.
Last Month's Issue
If you are not a current member of U.S. Figure Skating or a subscriber to SKATING magazine, please enjoy complimentary access to the digital edition of last month's issue. If you like what you find, you can subscribe to SKATING here.

October/November 2023 Magazine
Isabeau Levito ready for a big season. 
SKATING Magazine Archive
In May 2013, U.S. Figure Skating launched the SKATING Magazine Archive, a fully searchable digital database that allows members and subscribers to access every story and photo published in the magazine since the inaugural December 1923 edition.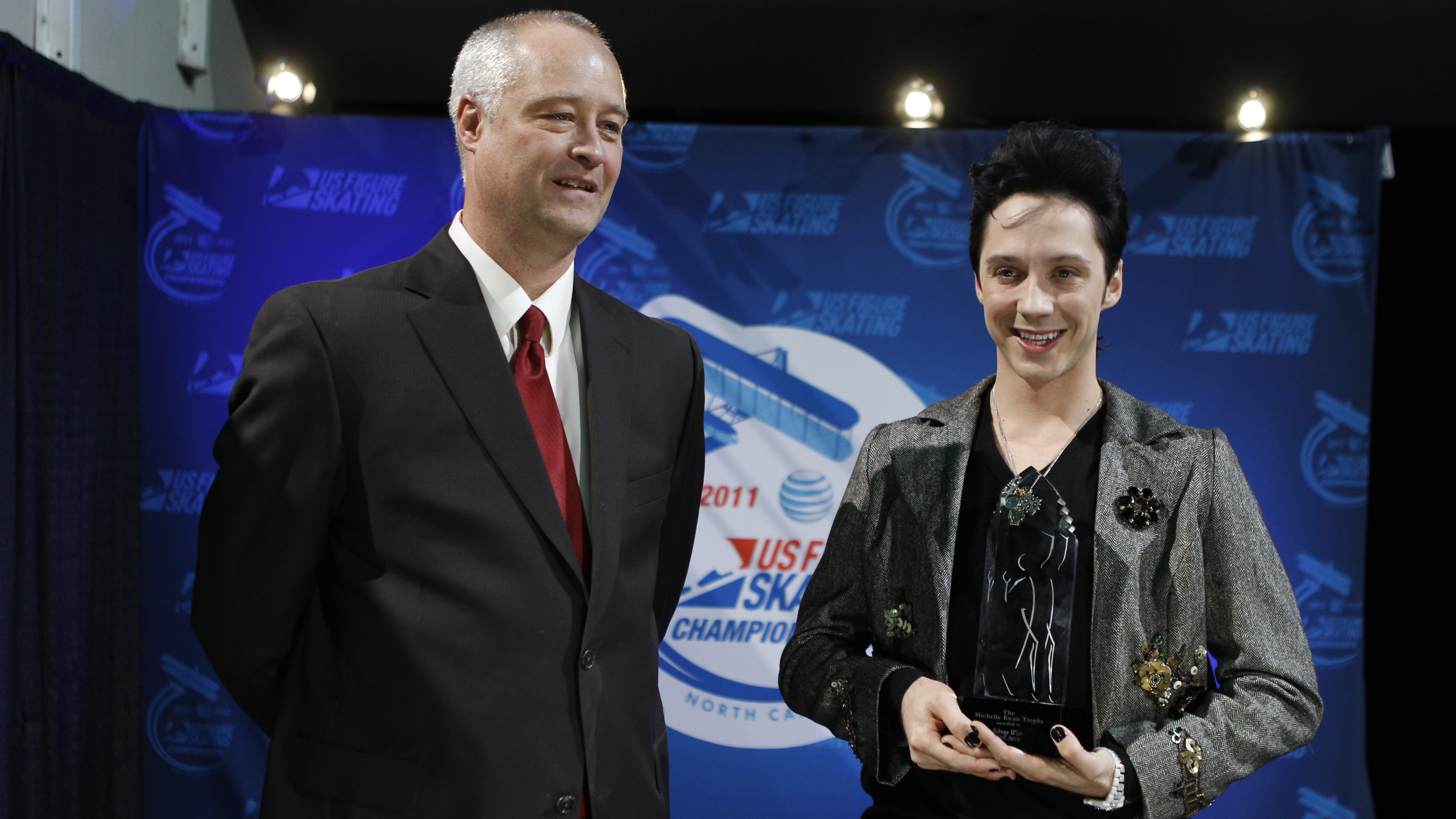 Readers' Choice Award
The SKATING magazine Readers' Choice Award is presented annually to the skater(s) or team who figure skating fans believe is most deserving based on accomplishments of the past season. An online vote is conducted via U.S. Figure Skating Fan Zone and the winner is presented the Michelle Kwan Trophy at an upcoming championship event. The award debuted in 1989 with Kristi Yamaguchi as the winner.
Michelle Kwan SKATING magazine Cover Collection
Michelle Kwan, the most-decorated athlete in U.S. Figure Skating history, has appeared alone on the cover of SKATING magazine a record eight times in an inspiring career that spanned more than two decades. For the first time, these eight covers are available for you to enjoy and treasure. This timeless collection is sure to evoke memories, featuring the skating icon as a 13-year-old rising star through her induction into the hall of fame. As an added bonus, Michelle is featured on a beautiful replica cover that is only available in this collection. 
Your contacts for this area of interest