Register for Membership
Becoming a member is a decision that opens a variety of doors as you choose how to pursue your personal skating journey. Whether you're chasing an international career with Team USA or going for the gold at local nonqualifying or Compete USA competitions, members have access to the tools, resources and programming necessary to develop their on-ice career in a way that makes sense for them. 
Are you a beginner?  Click HERE for more information about Learn to Skate USA!
Our newest membership category is Aspire, set to launch July 1, 2023!  Click HERE for more information!
U.S. Figure Skating Membership
U.S. Figure Skating members are able to skate in sanctioned U.S. Figure Skating competitions, like the U.S. Figure Skating Championships.
Other membership benefits include:
Certificates of accomplishment for passing proficiency tests and placing at U.S. Figure Skating qualifying competitions (athletes)
Subscription to SKATING magazine
Individually numbered membership card
Coverage under U.S. Figure Skating's secondary sports accident insurance policy
Special offers and discounts from U.S. Figure Skating corporate partners
There are two primary ways to sign up for a U.S. Figure Skating membership:
Join through a Club
The large majority of members join by finding a local club that can support and coach them as they pursue their chosen discipline. Clubs offer various membership levels, such as family membership, coach membership, associate membership, etc.   
To help ensure you can easily discover and browse clubs near you, U.S. Figure Skating provides an easy-to-use club search — complete with geolocation and maps to show you the exact location of the closest clubs. When you've chosen a club, contact them directly and pay the applicable club dues.  The club will then process your U.S. Figure Skating membership. Please note: additional club fees may apply in conjunction with the U.S. Figure Skating fees listed below.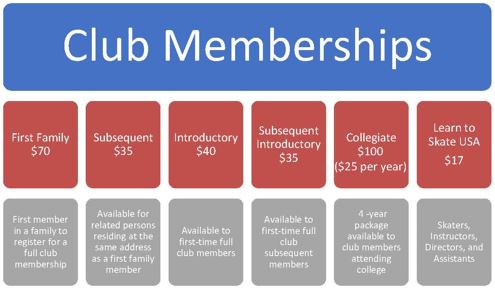 Join as an Individual Member
Individual members register directly with U.S. Figure Skating. Individual members receive all the benefits of membership listed above.
Individual Membership Registration Form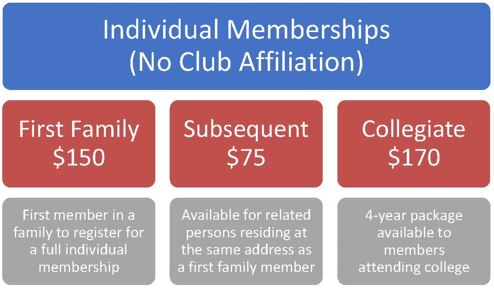 Friends of Figure Skating
Launched in 2001, Friends of Figure Skating has provided financial support to U.S. Figure Skating programs and athletes through annual membership giving. These contributions provide financial assistance to skaters at all levels with the goal of helping athletes compete successfully at the local, national and international levels. Friends of Figure Skating (FOFS) members are instrumental in introducing the sport of figure skating to young men and women across the country and in developing and supporting the champions of today and tomorrow.
New members can join anytime throughout the year. Our traditional membership year is October 1 through September 30, coinciding with the competitive season. You can expect to receive your member benefit mailing in October.
Contact Us?
Questions about existing or future membership? Use the form below to contact the U.S. Figure Skating member services department!