Synchronized skating offers athletes the chance to compete with a team and learn the value of teamwork and camaraderie. Formed in 1956 by Dr. Richard Porter, the sport was known as "precision skating" for the intricate moves skaters perform on the ice together. U.S. Figure Skating held the first U.S. Synchronized Skating Championships in 1984 and the first World Synchronized Skating Championships in 2000. Today, there are about 600 registered synchronized teams in the United States.
Teams of eight to 20 skaters perform challenging formations and step sequences together, and competitions use the same judging system as singles, pairs and ice dance. As with other disciplines, all teams perform a free skate with required elements, and junior- and senior-level teams also perform a short program.
Synchronized skating teams in the United States compete in 20 levels.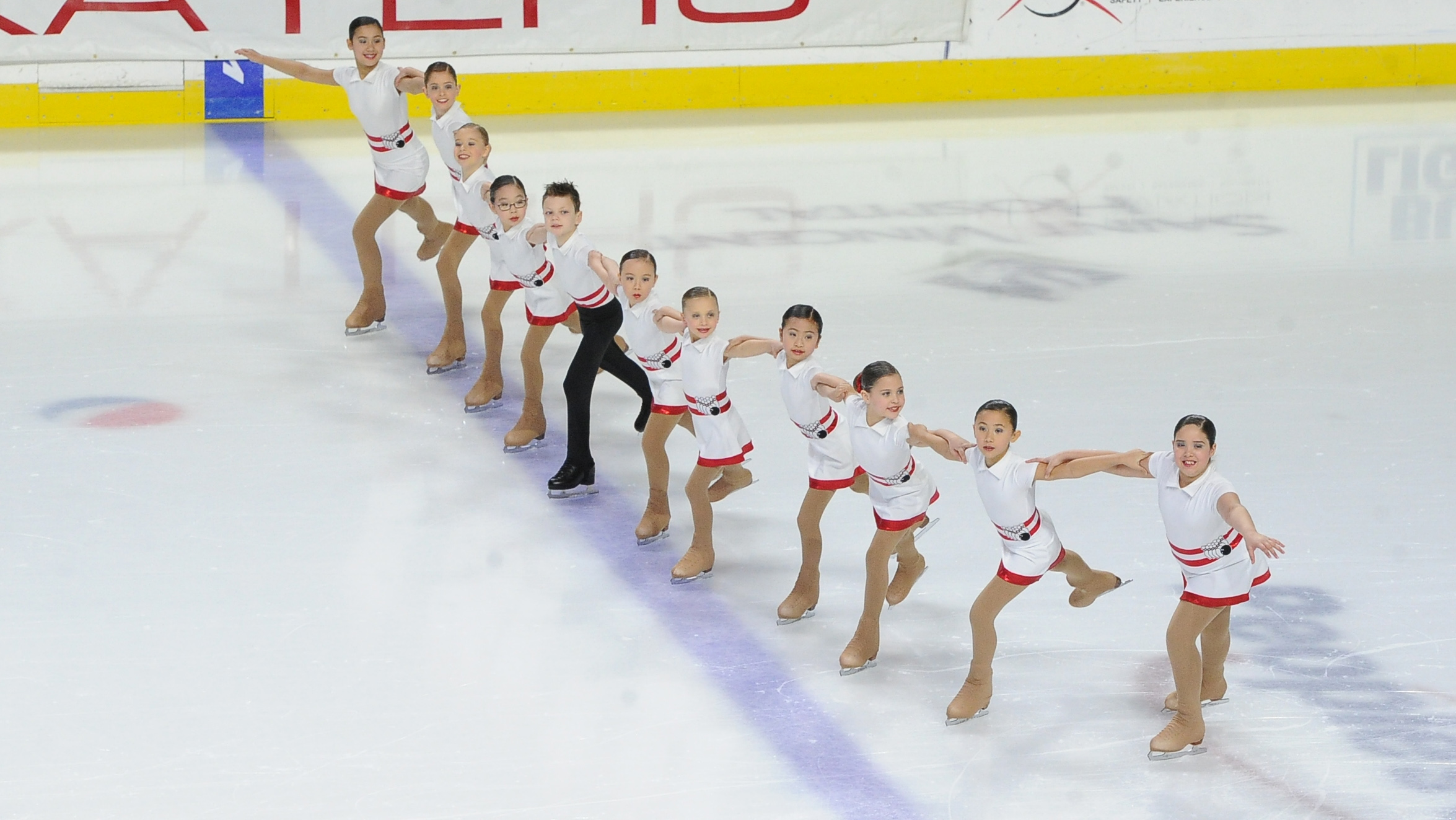 Aspire Synchro
Learn to Skate USA badge program designed for group classes
Aspire 1, Aspire 2, Aspire 3 and Aspire 4 are the beginning levels of synchronized skating that are offered at synchronized skating nonqualifying and Compete USA competitions. 
Developmental Levels
Preliminary, pre-juvenile, open juvenile, open collegiate, open adult and open masters
Can compete at any nonqualifying synchronized skating competition
These levels are offered at the U.S. Synchronized Sectional Championships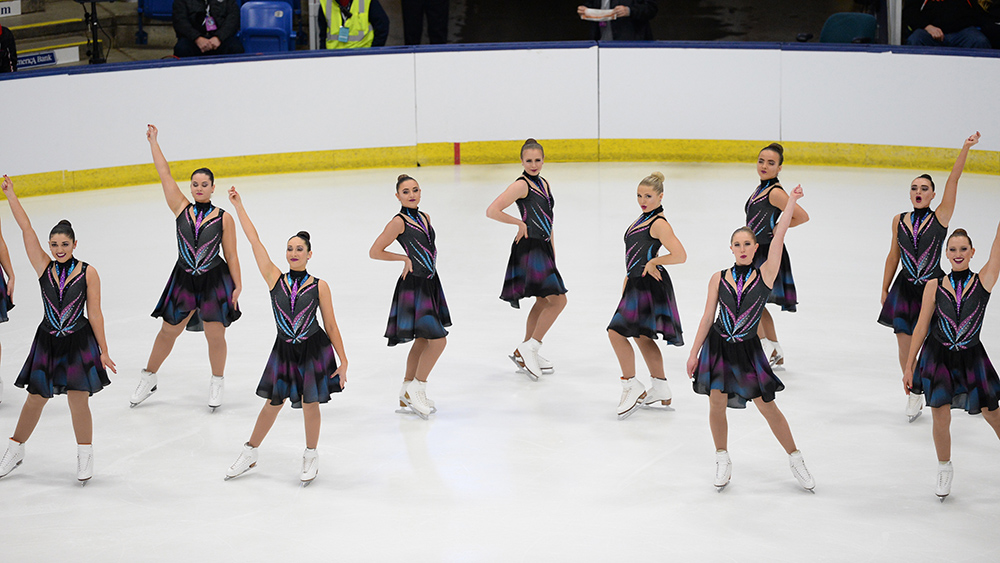 Competitive Levels
Juvenile, intermediate, novice, junior, senior, collegiate, adult, masters and senior elite 12
Can compete at any nonqualifying synchronized skating competition
Enter their respective sectional championships to qualify for the U.S. Synchronized Skating Championships

Top-performing teams at the junior, senior and senior elite 12 levels can earn the opportunity to be part of Team USA, with two teams going on to represent the United States at the ISU World Junior and ISU World Synchronized Skating Championships

 
DREAM Program
The DREAM Program consists of 10-12 junior and senior level synchronized skaters. Each season, these skaters are chosen to be ambassadors of the discipline and provide support at camps, events, and social content. Find out more on the DREAM Program here.
Get Started with Synchronized Skating
Synchronized skating is open to individuals of all ages and levels. To keep consistency on a national scale, there are test requirements for each level. Click here to learn more about testing.