U.S. Figure Skating is the national governing body for the sport of figure skating in the United States. U.S. Figure Skating is a member of the International Skating Union (ISU), the international federation for figure skating; and the United States Olympic & Paralympic Committee (USOPC).
U.S. Figure Skating is comprised of member clubs, collegiate clubs, school-affiliated clubs, individual members and Friends of Figure Skating.
There were seven charter member clubs in 1921 when the association was formed and first became a member of the ISU. To date, U.S. Figure Skating has more than 750 member, school-affiliated and collegiate clubs.
Stemming from the rebrand and success of U.S. Figure Skating's Basic Skills Program, Learn to Skate USA serves the needs of both the recreational and competitive skater. Launched June 1, 2016, more than 1,000 Learn to Skate USA programs are now active in 49 states.
U.S. Figure Skating's national headquarters in Colorado Springs, Colorado is also home to the World Figure Skating Museum & Hall of Fame, which is toured by more than 3,000 visitors annually.
A total of 475 volunteers filling approximately 950 positions serve on U.S. Figure Skating's Board of Directors and numerous committees. Thousands of other volunteers dedicate their time to club activities, judging, officiating and competition management.
Our Rules
The U.S. Figure Skating Rulebook is the official publication for all the association's rules and bylaws.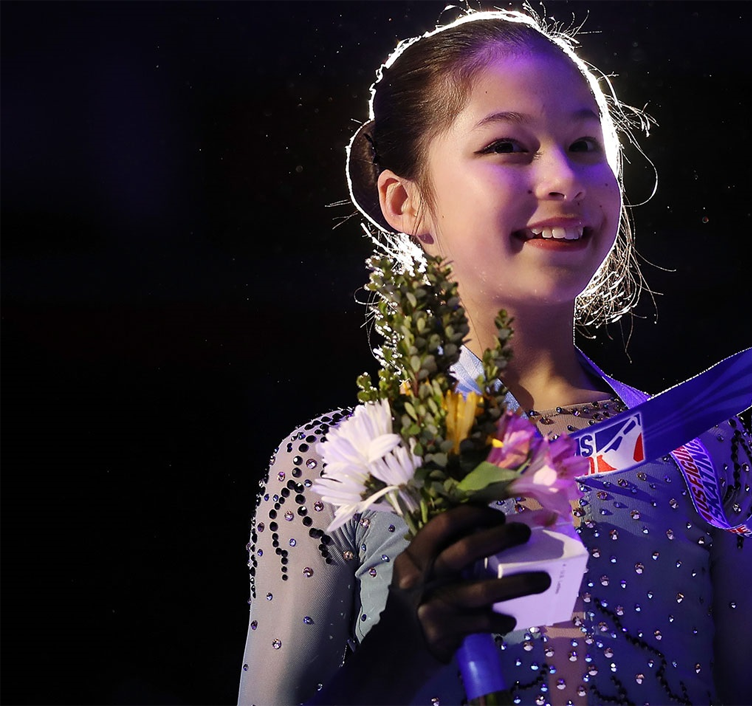 What Guides Us
In 2018, U.S. Figure Skating updated its strategic plan, which included a revised mission, vision and values. 
Our Mission: U.S. Figure Skating exists to create and cultivate opportunities for participation and achievement in figure skating. 
Our Vision: Together, we foster fun and inspire a lifelong passion for skating while developing champions on and off the ice. 
Learn more about U.S. Figure Skating's mission, vision and values
SKATING Magazine
SKATING magazine is the official publication of U.S. Figure Skating and regarded as one of the sport's premier magazines.
U.S. Figure Skating on the World Stage
American athletes have enjoyed great success on the World stage.
In 19 consecutive Olympic Winter Games, at least one U.S. figure skater has won a medal, dating back to 1948 when Dick Button secured his first Olympic gold. In 2018 at the Olympic Winter Games in PyeongChang, South Korea, the U.S. Olympic Figure Skating Team won the bronze medal in the team event. Later in the Games, Maia Shibutani and Alex Shibutani took home the bronze medal in the ice dance event.
Outside of the Olympics, U.S. Figure Skating has enjoyed success on international ice. Team USA claimed 35 international gold medals during the 2018-19 season (all levels; includes singles, pairs, ice dance and synchronized skating).
All told, the United States has won 54 World titles, including two consecutive by reigning World champion Nathan Chen (2018, 2019). The Untied States has won more Worlds medals than any other country (194).
Figure Skating on NBC Sports
In April 2018, U.S. Figure Skating announced two major media rights agreements that guarantee unprecedented coverage of figure skating in the United States through the 2026 season.
The first was an eight-year extension of its broadcast rights agreement with NBC, and the second was icenetwork's acquisition of all U.S. media rights for International Skating Union (ISU) events through the 2025-26 season. Through 2026, NBC Sports will present an unprecedented 80-plus hours of coverage, including 30-plus hours of figure skating coverage on NBC, with an additional 50-plus hours airing on NBCSN.
Additionally, U.S. Figure Skating launched the "Figure Skating Pass" on NBC Sports Gold, NBC Sports Digital's direct-to-consumer live streaming product, giving fans access to live and on-demand domestic and international figure skating competition beginning with the 2018-19 season. For the 2020-21 season, figure skating moved to NBC's Peacock Premium.
The ISU agreement with icenetwork, LLC, a wholly-owned subsidiary of U.S. Figure Skating, covers multiple distribution platforms and guarantees live coverage of ISU events, including the World Figure Skating Championships, the Four Continents Championships and the Grand Prix of Figure Skating Series on Peacock Premiumd, as well as television coverage on NBC, NBC Sports Network and the Olympic Channel: Home of Team USA.