By Kama Stigall
Fans are the lifeblood of figure skating. And while many fans haven't been able to attend skating events in-person for the past several months, they are still there in spirit — or at least, in cutout form.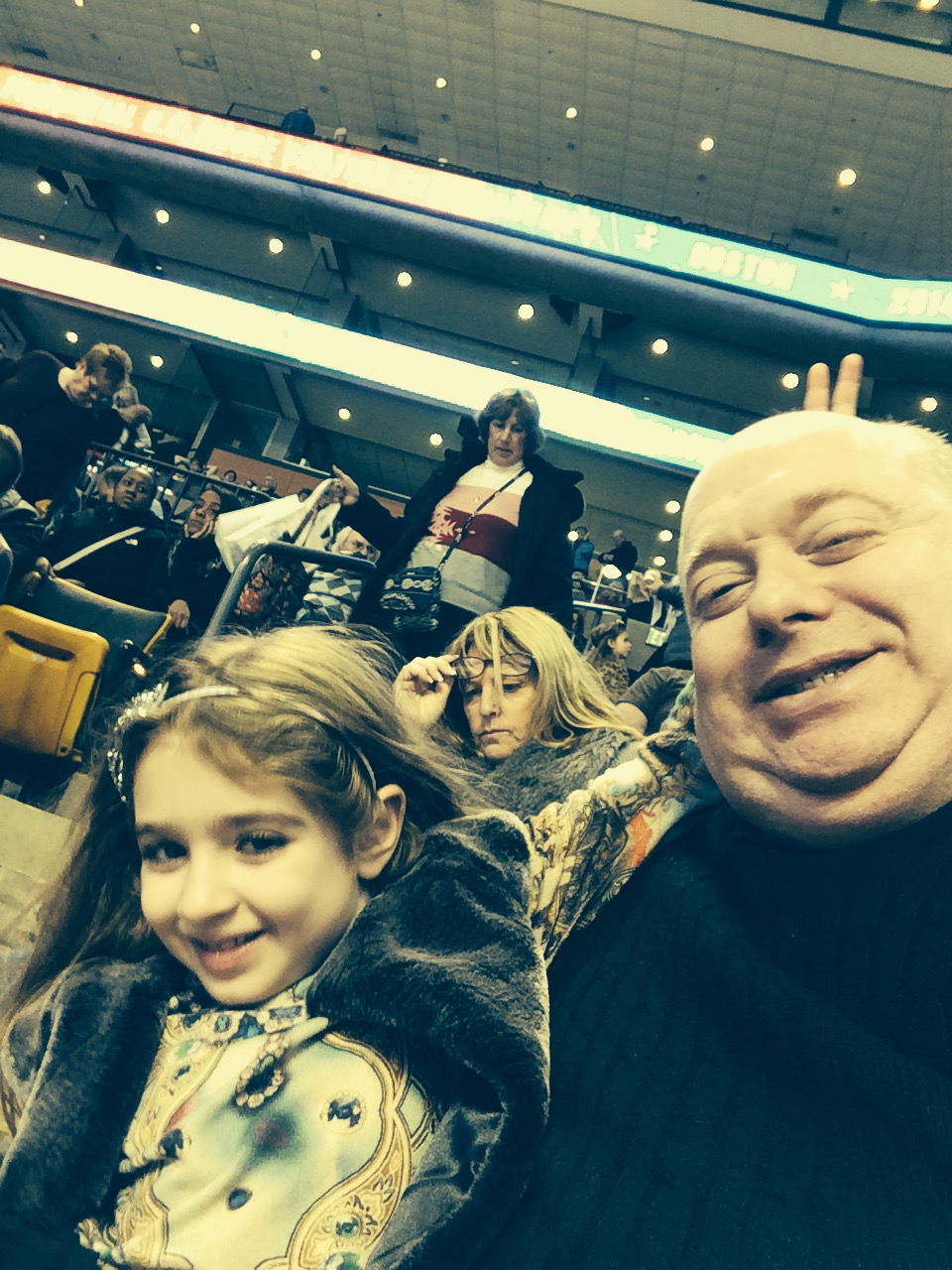 Dr. Kenneth Levy, a geriatric psychiatrist, and his 14-year-old daughter Simone are fans who have a long history of attending major skating competitions, including many U.S. Championships and the 2016 World Figure Skating Championships in Boston. Simone is a figure skater who trains at the storied Philadelphia Skating Club and Humane Society. In addition, she also volunteers with the Special Olympics, serving as a figure skating instructor. 
"Skating is part of our social life," Dr. Levy said. "We really enjoy attending skating competitions in-person. The first nationals we attended were in 2013 in Omaha." 
The family frequently attends sporting events and loves supporting their local Philadelphia teams. 
"We love sports," Dr. Levy said. "We typically have season tickets to the Phillies (baseball team) and attend a lot of sporting events in general. It's been hard this year, not having access to sports."
Dr. Levy has spent the last several months on the front lines, working in the emergency room, providing care for patients suffering from COVID-19. With many rinks shut down, Simone has not been able to skate as often as she normally does. 
When he heard about the Virtual Fan Cutout Program at 2020 Guaranteed Rate Skate America in Las Vegas, he decided to purchase a cutout for himself and his daughter. 
"I thought it would be cool to do something specifically to support skating," said Levy, who has also purchased cutouts for this weekend's 2021 Toyota U.S. Figure Skating Championships. 
With nearly 300 cutouts at the fall event, the Virtual Fan Cutout Program raised more than $14,000 for the U.S. Figure Skating Memorial Fund. Since its inception, the U.S. Figure Skating Memorial Fund has provided more than $18 million in support to thousands of skaters. The Memorial Fund was established in the memory of the skaters, coaches and officials who were tragically lost on Feb. 15, 1961, when Sabena Flight 548 crashed in Brussels, Belgium, while on its way to the World Figure Skating Championships in Prague, Czechoslovakia. 
"The cutouts give you a break from COVID-19," Dr. Levy said. "It's been neat to see people get creative (with the cutouts)." 
Finding joy in the current circumstances is difficult. One way to combat the emotional stress is to give. While giving looks different for everyone, Levy encourages all skating fans to search for ways they can contribute.  
"There are so many ways to help within the skating community, and purchasing a cutout is just one way to help," Levy said. "Every little bit helps." 
To learn more about the Memorial Fund, visit 1961MemorialFund.com.