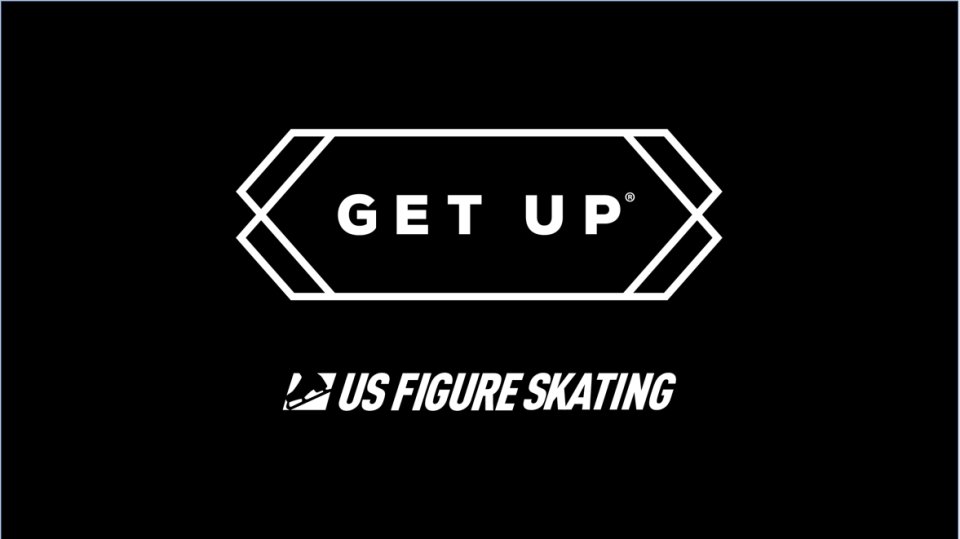 U.S. Figure Skating is opening nominations today for its 2022 Get Up campaign. Members can nominate themselves or fellow skaters to be Get Up champions to celebrate the strength, resilience and determination it takes to be a member of the figure skating community.
Members are encouraged to submit nominations for those who have selflessly stepped up to help someone in their community or have led the charge to support a cause that benefits a group where they live.
"Figure skating is all about getting up when you fall and overcoming adversity," said Annie White, U.S. Figure Skating's senior director of marketing and sales. "This year we want to recognize those individuals who represent all of those great qualities in their efforts to make a difference in their respective communities."
The Get Up® campaign was launched by U.S. Figure Skating in 2017 to help skaters and non-skaters recognize the grit, passion and perseverance needed to get up in the rink and in life every day. National Get Up Day is Feb. 1.
All nominees will be honored in a future issue of SKATING magazine and select nominees will be chosen to be Get Up Ambassadors for the 2022-23 membership year. The ambassadors will serve as mentors to the figure skating community throughout the season.
To nominate a Get Up champion, please fill out the form here. The nomination deadline is Aug. 15.