By Joanne Vassallo Jamrosz, special to U.S. Figure Skating
As program director of figure skating at World Ice Arena in Flushing, New York, Carole Liotti is always thinking of new and creative ways to market its skating program through social media.
Last January, Liotti began featuring skaters in its Learn to Skate USA program on Facebook to acknowledge their hard work and efforts. She called it "Skater of the Week."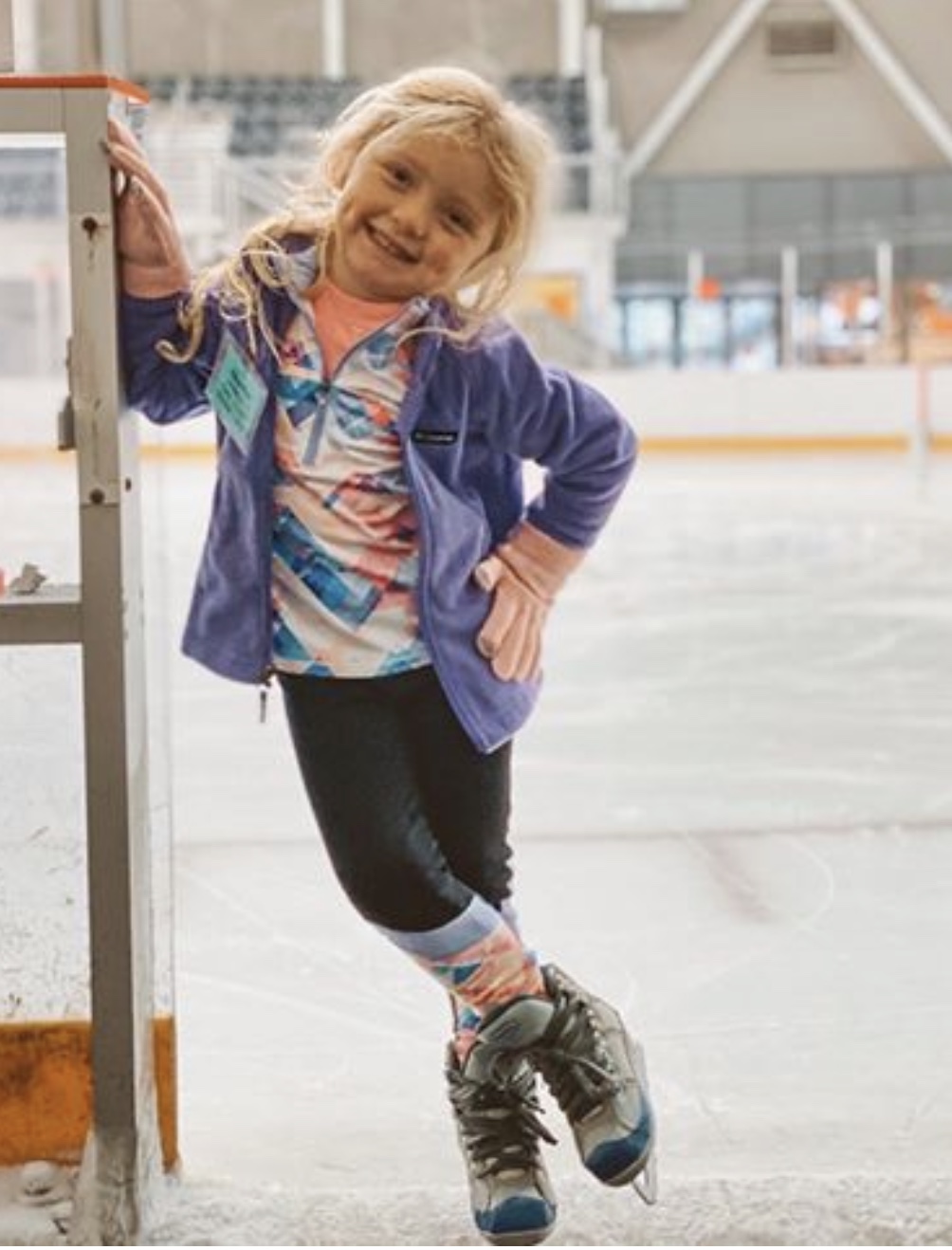 Then came the pandemic and the closing of most rinks throughout the country, including World Ice. So Liotti took this popular post and created "Skater of the Day."
"I made this a reality by reaching out directly to the skaters and parents," Liotti said. "The bios consist of a few short questions, including a picture of the child, to post. The only requirement is that the participants skated at World Ice Arena. They could have been enrolled in our Learn to Skate USA program, a skating camp or be current skaters in our freestyle session."
Liotti noted that most of the skaters had taken their first skating steps as World Ice Arena Learn to Skate USA members, and a majority advanced to higher levels.
"It is exciting to be able to highlight their skating journeys and get to know a little about them as individuals," Liotti said. "Thankfully, I also had our World Ice professional coaching staff to assist me in contacting skaters directly to help the process run smoother."
Skater of the Day is a popular feature for World Arena skaters.
"Many people seem to be enjoying the fact that they were announced on our social media page," Liotti said. "It's fun to have one day out of the week directed to you for everyone to see. Parents have shared our posts with friends and family to show how proud they are of their children, which is a nice thing to see."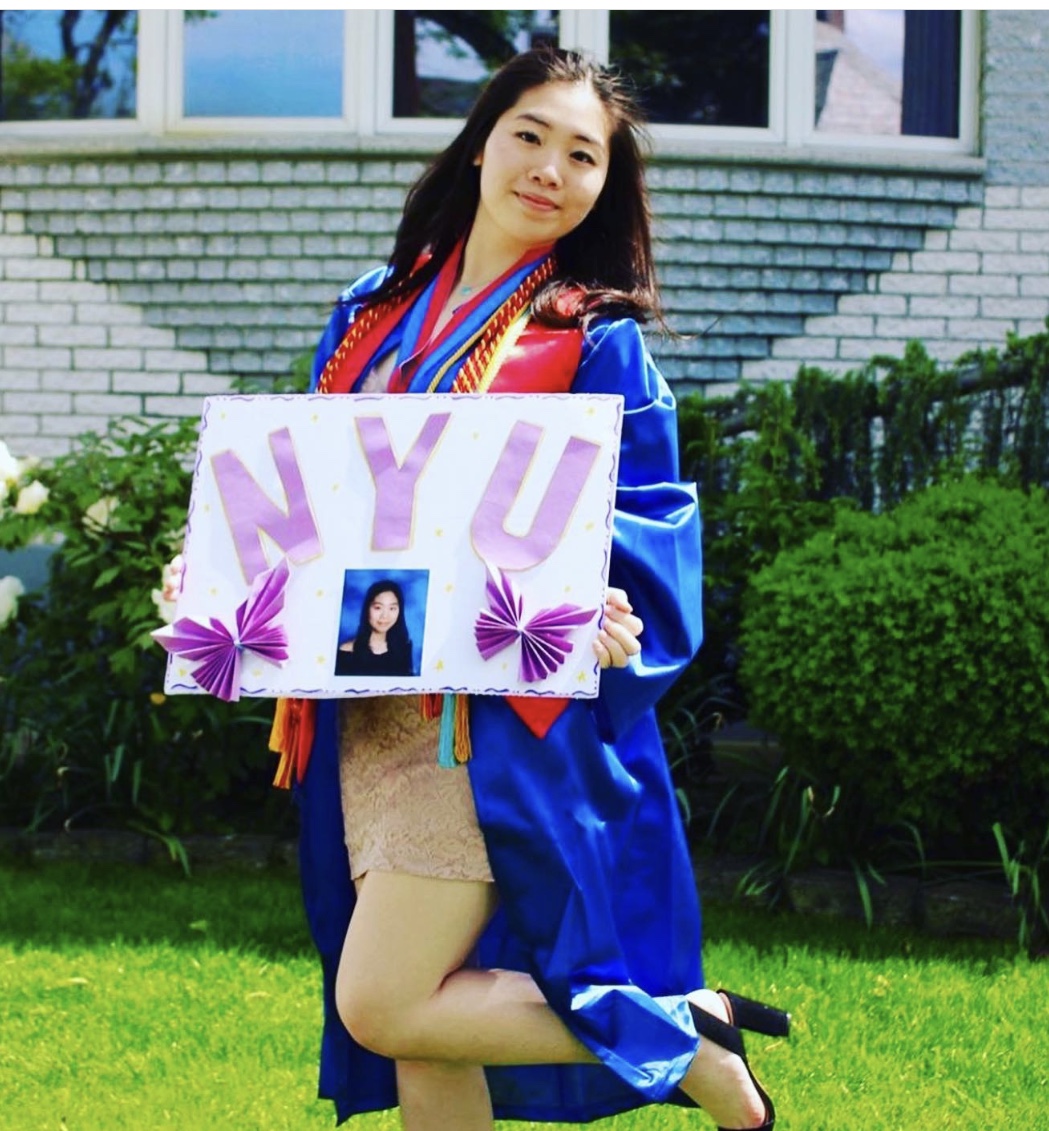 Young skaters are not the only ones featured.
"In August, I decided to contact some of our adult skaters to include them," Liotti said. "It is never too late to learn how to skate. The sport is for everyone, whether you are doing this recreationally or professionally."
Because 2020 was such a challenging year for high school seniors, many unable to take part in traditional graduation ceremonies, Liotti chose to honor its high school skaters who graduated in June and will attend college this fall.
"Each graduate had their own post to congratulate them," Liotti said. "Their home rink is proud of their accomplishments, and we hope they will continue to skate throughout college. We wish them the best of luck and, hopefully, they will come back and visit us soon."
Along with Skater of the Day, Liotti included a few other fun social media activities, including "Quiz Time," where coaches posted a childhood picture, and skaters had to guess the name of the coach.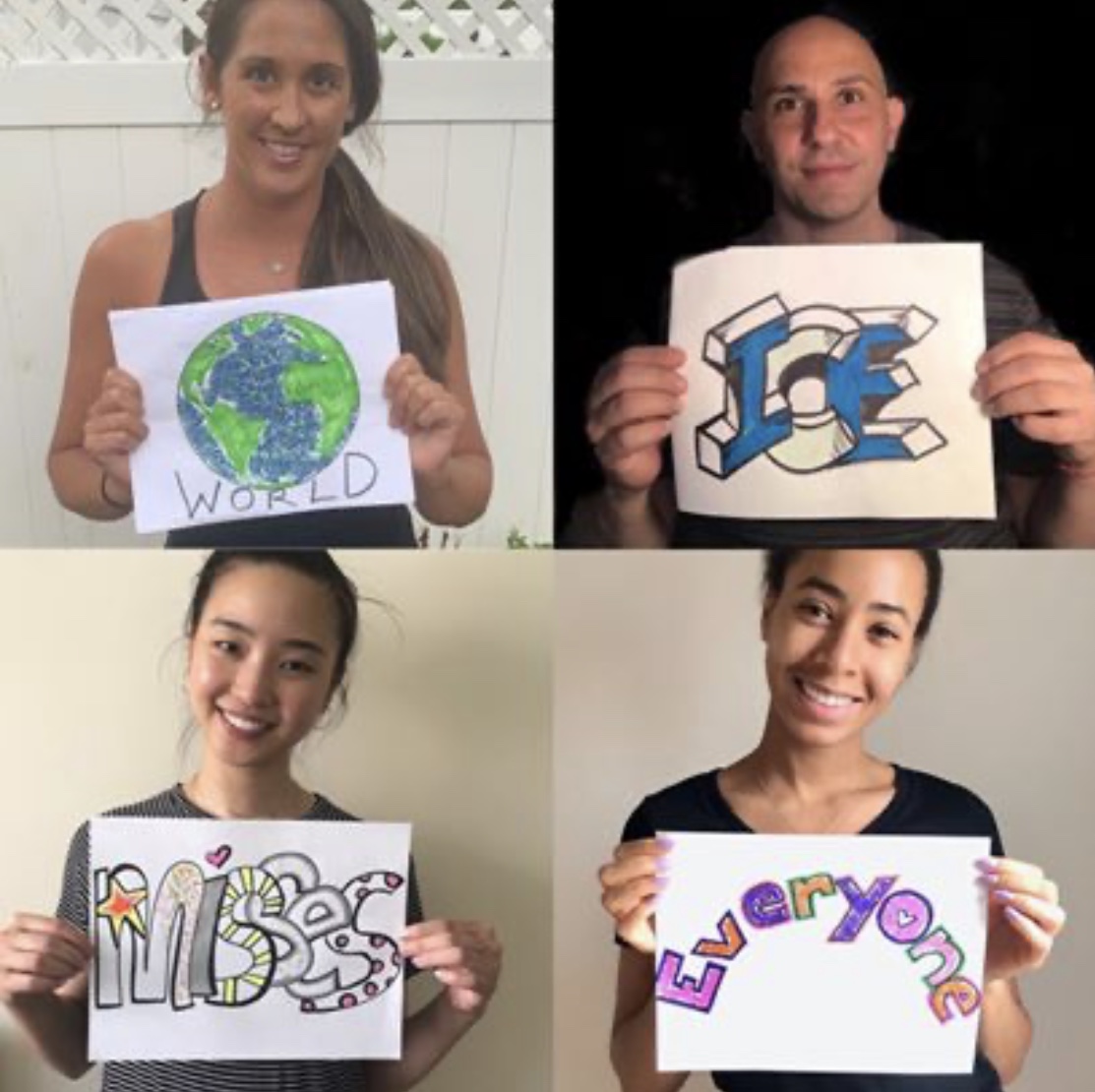 "It was a lot of fun having access to their answers on who they thought it was in the picture," Liotti said. "The next day, I would reveal who the winner was by having the coach's headshot next to his or her childhood picture. Skaters anxiously waited for the winner, and some even had a difficult time waiting the 24 hours for the answer."
Coaches and office staff also recorded videos with encouraging and miss-you messages that Liotti posted on their Facebook page.
"My favorite team-building exercise during the pandemic on social media was when each coach was assigned a word to draw," Liotti said. "Once the coach took a picture of their word, it was emailed directly to me. I then put together a collage that said, 'World Ice Misses Everyone. Stay Healthy, Safe, and Positive. We Hope to See you Back on the Ice Soon.'"
Liotti is keeping her fingers crossed for a September reopening for the arena. In the event it remains closed, she will continue to think of more fun social media activities.
"It is important to keep our skaters engaged and interested in this sport," Liotti said. "It's important to share your journey and positive experiences with others in the hopes we reopen soon. We have become connected, and the World Ice Arena has not forgotten about our skating family. Building relationships with our skaters and parents is something that we take great pride in."