Above: Kent State University
By Taylor Dean
While U.S. Figure Skating celebrates a new overall membership record, one program, in particular, is showing exponential growth across the country. In the 2021-22 season, collegiate skating membership grew to 5,240 individuals. And the increase in participation across the country continues to soar to new heights.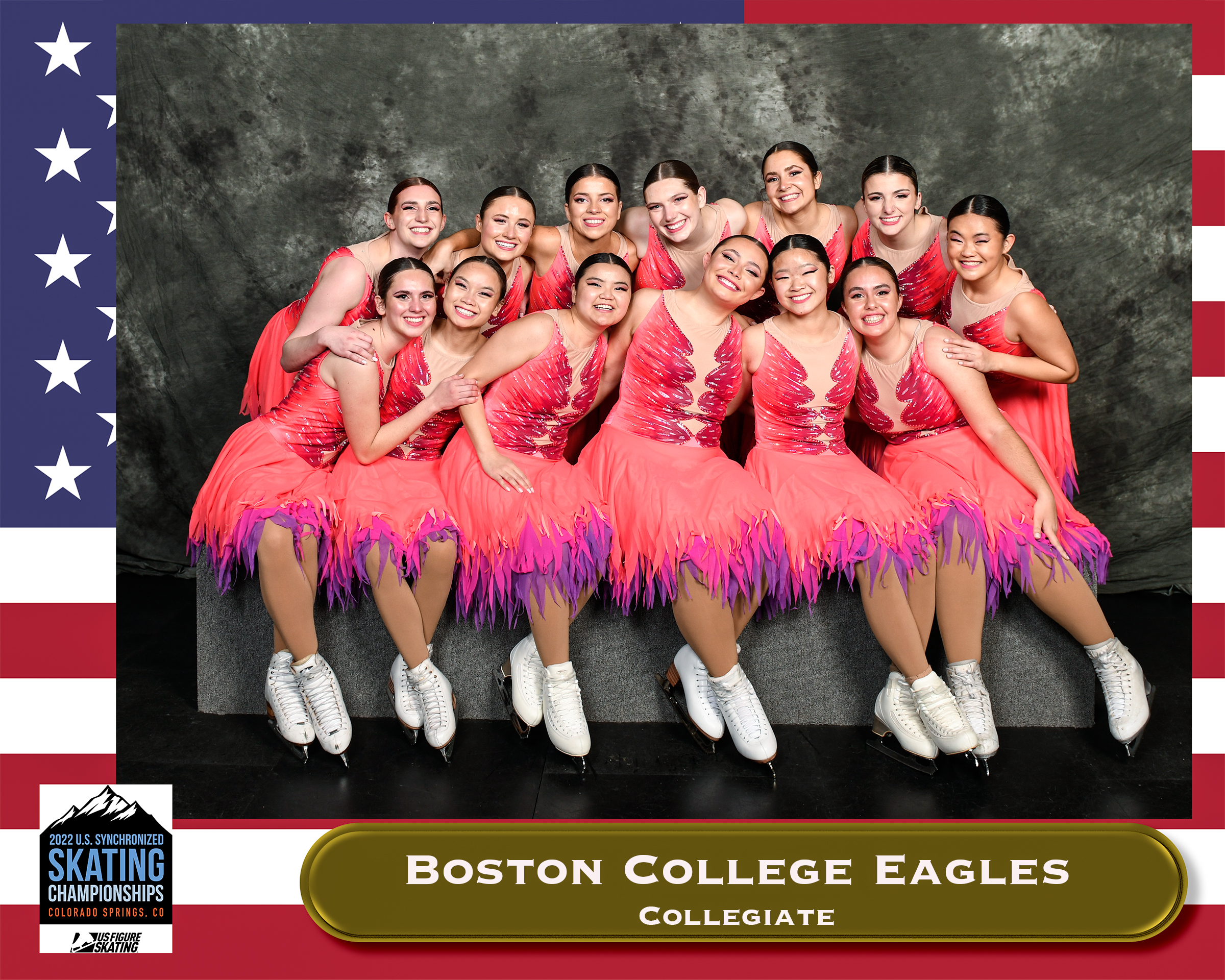 Arizona State University welcomed a new collegiate figure skating team to campus in 2019, when Kiki Owens (a freshman at the time) wanted to form a team after researching online. With the help of Ice Den Scottsdale coach Karen Gesell, Owens recruited across campus. The club had 19 members last season and expect to break into the 20s this upcoming year.
"We have a form in our Instagram bio and a lot of people have filled it out and told us the other colleges they are applying to and saying being on the skating team is part of their deciding factor in attending the college," Owens said. "It's great to see that people are interested in coming here because they want to join the skating team."
For Owens, the skating club has been an integral part of her college experience. As the only school in Arizona to have a skating team, ASU is growing in popularity among younger skaters at community rinks.
"Working with a collegiate team is an amazing experience," Gesell said. "There's so much energy and excitement. It's so different from the feel of regular competition. There's still the stress that goes into it, but because there is such a camaraderie between the teammates, everybody feels so comfortable before they go out on the ice. It just takes some of that fear and stress away and brings the passion and the enjoyment to it."
Kent State University's club figure skating team is another thriving collegiate program. As an intercollegiate team, the club aims to give opportunities for new skaters who never had the chance to skate as a child.
"Our goal as an organization is to help skaters, beginner through elite, improve in their abilities within a supportive community," said club president Sydney Marksberry. "Figure skating is largely inaccessible to many underprivileged families. Our hope is to create more opportunities for our members who bravely stepped out into a new world and embraced a new passion."
This past season, Kent State welcomed more than 30 members to the club, which allowed the team to more than double their entries at intercollegiate competitions.
Collegiate clubs and teams old and new are finding new ways to grow and involve their skaters. Boston College's synchronized skating team has been competing in the open collegiate division since 2009. When the pandemic hit, synchro at BC took a break. After a year away in 2021, the synchronized skating team is back and moved into the collegiate division.
The team also qualified and competed at the 2022 U.S. Synchronized Skating Championships, where they placed seventh.
"This season's Championships was the first for every single team member," Christine Costa, a coach at Boston College, said.
With the number of clubs that showed positive growth this last season, there is momentum among the collegiate skating community that members hope to see continue.
"This has been a wonderful year full of learning, growth and improvement," Marksberry said. "We hope to continue on this path for years to come."