By: Elvin Walker

Over the last century, U.S. pairs skaters have collected a total of 25 World medals and have stood on the Olympic podium six times. While two teams—Karol Kennedy and Peter Kennedy, and Tai Babilonia and Randy Gardner—have stood atop the World podium, an Olympic title has remained elusive.
The first Americans to win a medal at the World Championships were Beatrix Loughran and Sherwin Badger, who earned the bronze medal in New York City in 1930. Loughran, a two-time Olympic women's medalist, and Badger would replicate this feat two years later, mere weeks after capturing the silver medal at the 1932 Olympic Winter Games in Lake Placid, New York.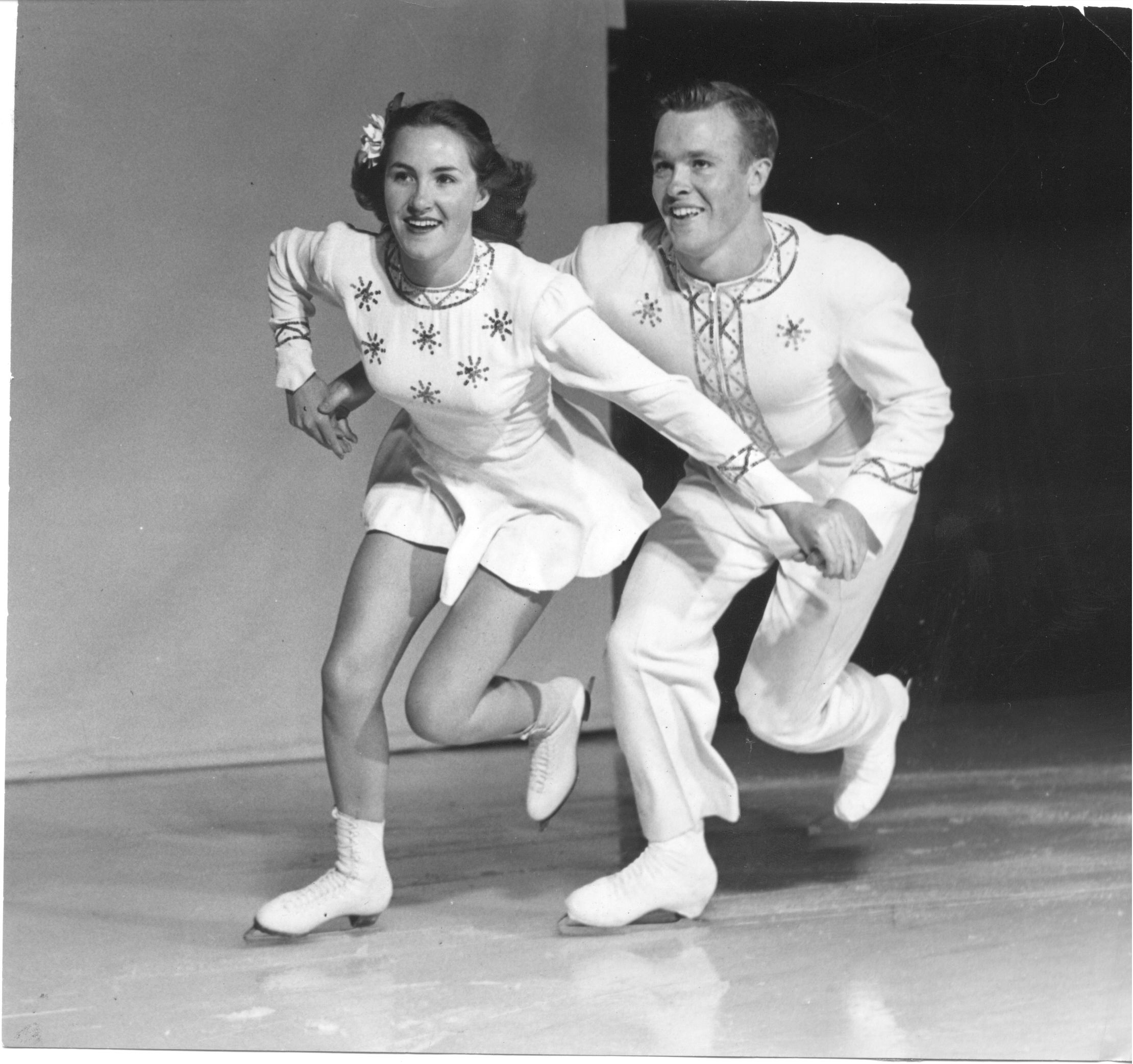 Kennedy and Kennedy, affectionately known as "the Kennedy Kids" have the honor of being the first Americans to be called World champions in pairs. The duo edged out Great Britain's Jennifer Nicks and John Nicks in London for the 1950 title. The latter would become a World Figure Skating Hall of Fame coach for his resume in working with some of America's best and brightest.

Nearly three decades later in 1979, Babilonia and Gardner etched their names in history as the second and only American pair to date to wear the World crown.
"It was an out of body experience," Babilonia said of winning the title in 1979. "You only get one or two moments like that in your career, if you are lucky, when everything just clicks and goes exactly as planned."
The duo trained in southern California, and was brought together by legendary performer and coach, Mabel Fairbanks.
"Mabel was a hustler all through her life and was always finding ways to get her foot into the door," Babilonia shared. "There was a club show that had one spot open, and she brought Randy and I together to highlight us and got us into the show. That is how we came together."
Though Babilonia has seen a handful of photos of Fairbanks performing with a partner, the groundbreaking performer and coach had limited experience working with pairs teams.
"She had given us everything that she could, and our parents decided that it was best for us to move on to work with Mr. (John) Nicks," Babilonia said. "To her credit, she taught us everything on the fly, but I know that she was devastated when we moved on."
Under Nicks, Babilonia and Gardner began to catch fire. Training in the same group as World medalists JoJo Starbuck and Kenneth Shelley showed the duo what might be possible, and in 1973, they captured the U.S. junior pairs title. A year later, they finished with the silver medal at the Championship-level and earned their first trip to the World Championships.
With Nicks, Babilonia and Gardner continued their upward trajectory, and by 1980, were on track to challenge for the gold medal at the Olympic Winter Games in Lake Placid.
"It was really anybody's game," Gardner said. "We were in the top three among the Soviets and the Germans, and any of us could have won the Olympics."
Sadly, their Olympics were over before they even began as the pair were forced to withdraw due to a severe injury to Gardner's thigh.
"It was devastating, shocking and very sad," Gardner shared. "We didn't know if I was ever going to be able to skate again, but with time and great physical therapy, I was able to turn professional and skate with the Ice Capades."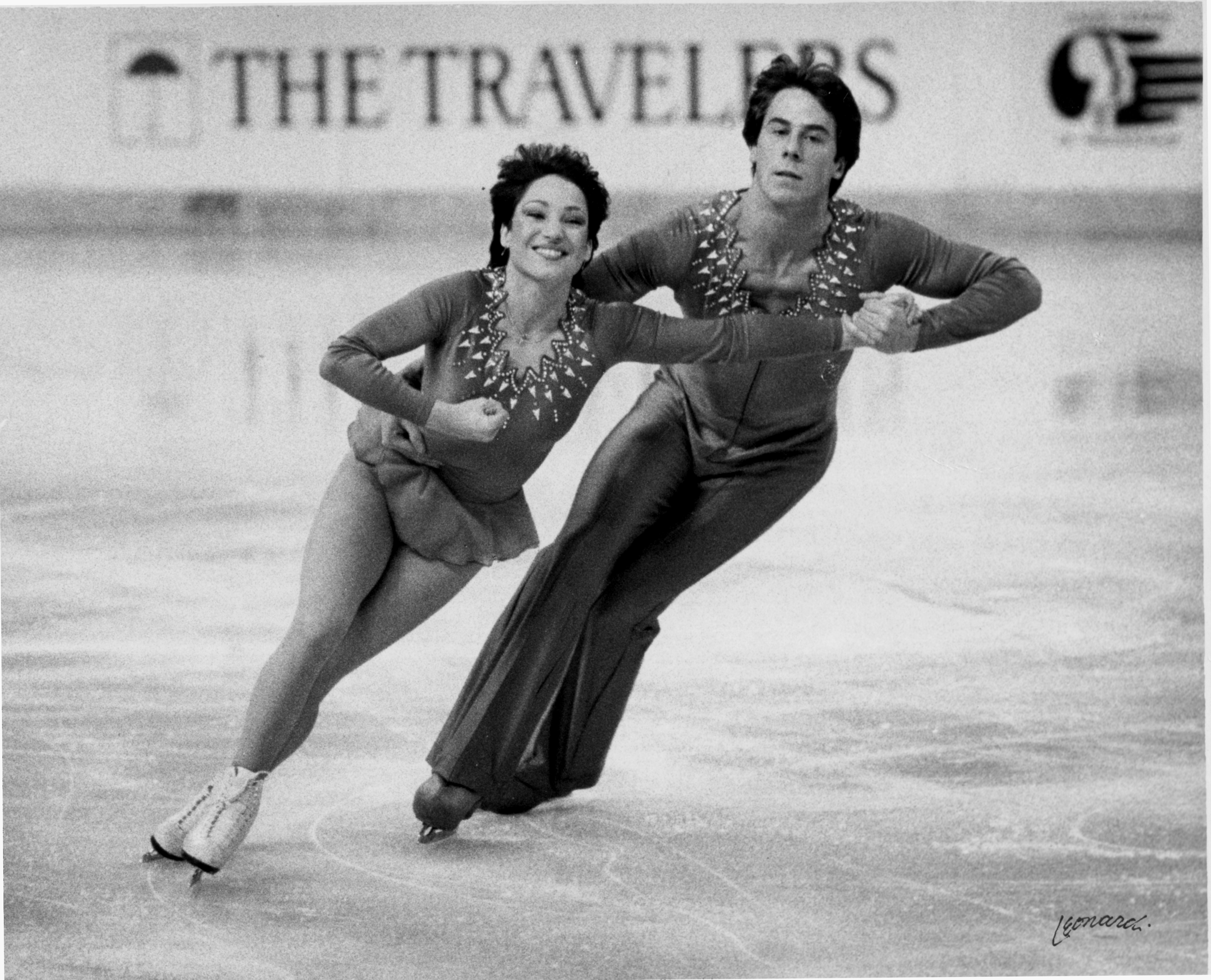 "Back then there was no social media, but we did receive thousands and thousands of telegrams," Babilonia added. "After we withdrew, we received a phone call from President Carter telling us that 'you two are going to be OK, and you are in our thoughts.' There was so much love and support for us."
As Babilonia and Gardner set off onto the professional circuit, Kitty Carruthers and Peter Carruthers, stepped up to lead Team USA over the next four years. Coached by the legendary Ron Ludington, the Carruthers siblings were fifth in Lake Placid, and by 1982, were World bronze medalists.
"We were seventh in 1979, and suddenly we were heading to the Olympics," Peter said. "We competed in three international events that season, and that was the extent of our international experience."
The duo strung together four U.S. titles leading up to the 1984 Olympic Winter Games in Sarajevo and were poised to fight for a position on the podium.
"I feel like we did millions of run-throughs of our programs between 11 p.m. and 3 a.m. to prepare us for the time change in Sarajevo," Kitty said. "I felt like we had worked really hard, and I don't think that we could have been any more prepared."
The siblings found themselves in second place after the short program and entered the free skate with confidence.

"I remember seeing our mom and dad in the audience and that was memorable," Kitty recalled. "We had a very positive attitude and knew that we could do it."
The pair came away with silver medals, becoming the third team in U.S. history to do so.
In the 1990s, Jenni Meno and Todd Sand were the face of American pairs skating. The two came together after skating with different partners at the 1992 Games in Albertville, France. Before the partnership was even a year old, Meno and Sand had won a spot on the podium at the U.S. Championships, earning a trip to the World Championships where they finished in the top five. They captured the next three U.S. titles and earned World bronze medals in 1995 and 1996.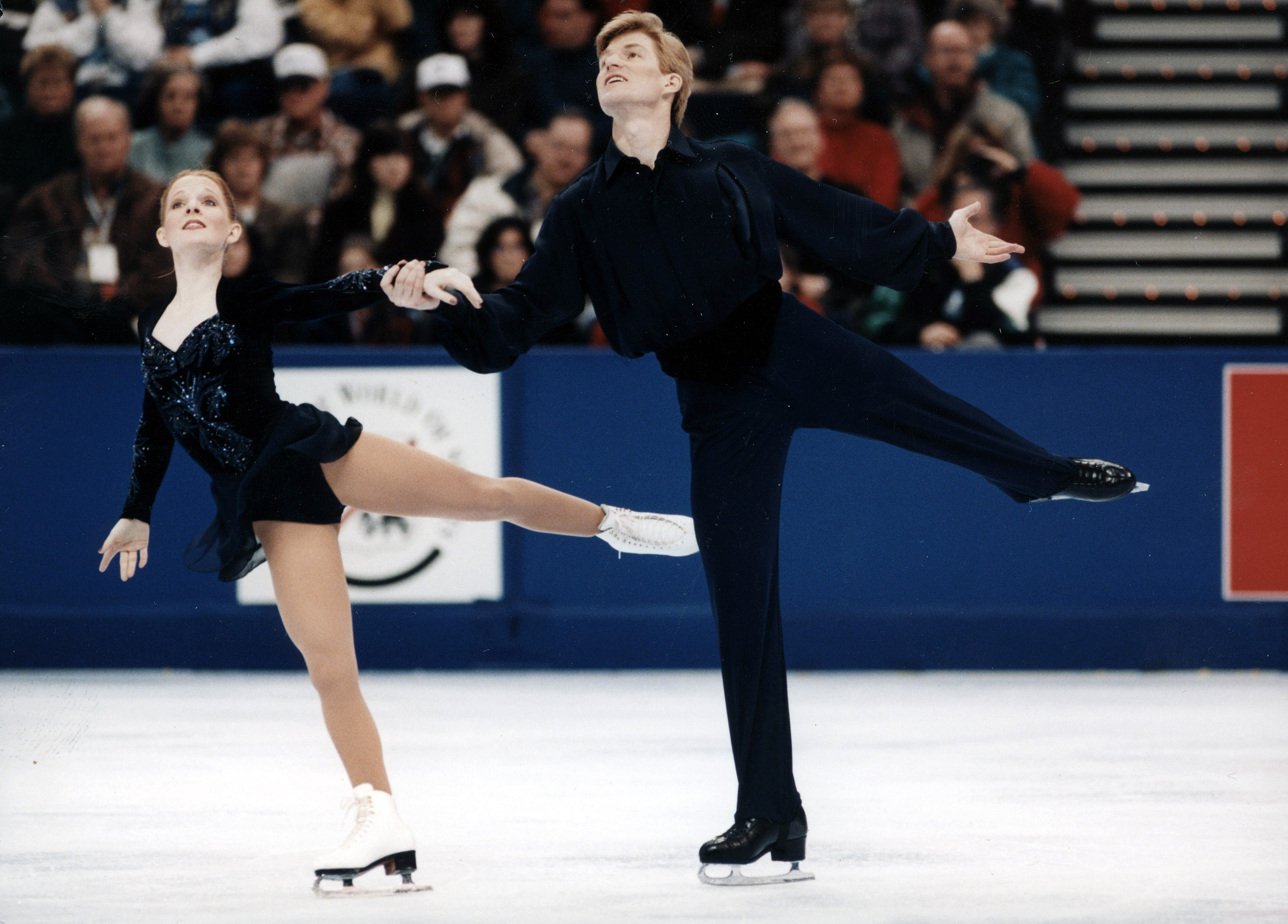 "When we got together, we were adults and were mature in that we knew what we wanted to accomplish," Meno explained. "It is difficult in your first season together, but we stayed focused and worked hard."
Sand added, "We spent so much time training in that first season. We spent extra hours working on the details so that we would match perfectly. We also had a natural connection that I think that helped us as we progressed in our career."
Meno and Sand's career culminated at the 1998 World Championships in Minneapolis where they finished with silver medals.
"I think winning the short program at that Worlds is one of the highlights of our career," Sand said. "Winning that silver medal was an amazing way to finish our career."
Since Meno and Sand's retirement in 1998, only one other team has stood on the World Championships podium (Ina/Zimmerman, bronze, 2002). This season, reigning U.S. pairs champions Alexa Knierim and Brandon Frazier are hoping to break that two-decade drought in Montpellier, France.
"Every time we take the ice, we hope to put out our best and hope to get on the podium," Frazier said. "We try not to look at outcome-based results, but we are training to get medals and to continue to grow."
Though Team USA has been absent from the podium for the past two decades, both pairs who competed at the 2021 World Championships in Stockholm earlier this year finished in the top 10 for the first time since 2012. American teams have regularly collected medals at the Four Continents Championships and have challenged for Grand Prix medals as well. With such encouraging results, it may only be a matter of time until another U.S. team climbs back onto the World and Olympic podiums.