Above: Photo Courtesy of Bill McDougald 
By Abby Farrell 
When you walk into the U.S. Figure Skating headquarters in Colorado Springs, Colorado, you are likely to see the friendly face of Bill McDougald. He often proudly wears a hat donning the American flag and his stories are captivating.
McDougald, who turned 90 in June, has deep ties to that American flag. He is a military veteran who served in the United States Air Force for 20 years. And after retiring, he has been involved with the Olympic movement as a volunteer, giving back to U.S. Figure Skating since 2012.
Joining the Air Force in 1952, McDougald served by working in office administration in the Inspector General's office, then was sent to Japan to work in passenger household goods and then later household goods for transportation.
After that, he was stationed in Little Rock, Arkansas, before being sent back to Japan for another four years. Upon coming home, he was sent to Beale Air Force Base to help review the credentials of individuals who were looking to upgrade their security clearance to access classified information. Following an isolated tour in Greenland, McDougald was assigned to the pilot training squadron at Peterson Field in the period before it was designated as an official Air Force base.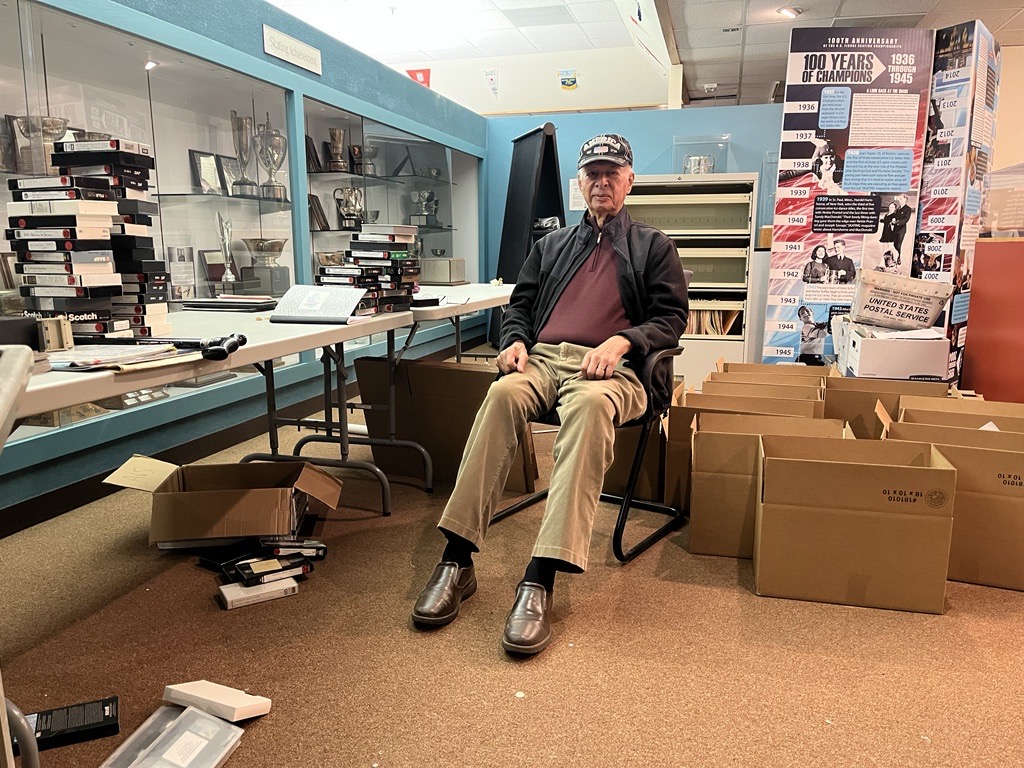 McDougald retired from the military in 1972 and decided he wanted to pursue a career in civil service. He worked in the Air Force Academy dining hall for two years before working in the postal system for another 20 years.
After retiring from working in the postal system in 1994, McDougald began volunteering to stay busy at the suggestion of his wife Teiko McDougald.
Bill McDougald met Teiko McDougald in 1956 while he was stationed in Japan. She was the first daughter of the president of the lawyer's board and mayor of the small town near his Air Force base. They have been married for 66 years and have two daughters, four grandkids and six great-grandchildren.
His first volunteer positions began with the Pikes Peak East Library, where he won Volunteer of the Year, and the Colorado Head Start program. Between both organizations, McDougald volunteered for a total of 24 years and 12,000 hours.
McDougald made his first stop volunteering with the Olympic movement in 2002, helping the United States Olympic and Paralympic Committee. There, he was once again recognized for his service, winning Volunteer of the Year with his wife. He then transitioned to volunteering for U.S. Figure Skating in 2012. McDougald has helped with organizing books and tapes in the archives as well as various other projects.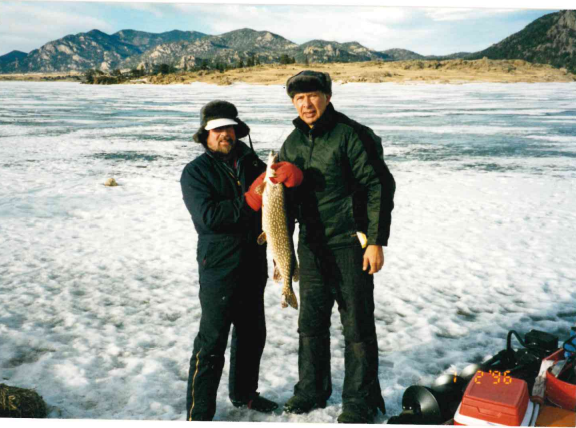 McDougald has always had a personal connection with skating. Growing up in Oregon, he would ice skate with his dad during the winter months.
"I think volunteering here at U.S. Figure Skating is fun. I get invited to their potlucks," he says jokingly.
Outside of volunteering, McDougald spends any free time he can get fishing at the 11 Mile Reservoir in Lake George, Colorado. He has a particular talent for catching trout and will often smoke his own fish and bring in filets for staff members at the U.S. Figure Skating headquarters.
Karen Cover, the Museum Archivist for the U.S. Figure Skating Museum and Hall of Fame, works closely with McDougald on multiple projects and loves having him around.
"Bill has been a dedicated volunteer for over 10 years," Cover said. "He is kind and generous with his time and his help has been invaluable."