Candy, flowers and dinner are part of typical Valentine's Day celebrations.
However, the Pegula Ice Arena in State College, Pa, and the Sycamore Ice Skating Club in Indianapolis, Ind., added skating to their unique way of celebrating this memorable holiday.
Couples didn't hesitate to grab their skates and join the fun and romance.
This year was the first time that the Pegula Ice Arena Date and Skate was offered
"The event was a collaborative idea," said figure skating director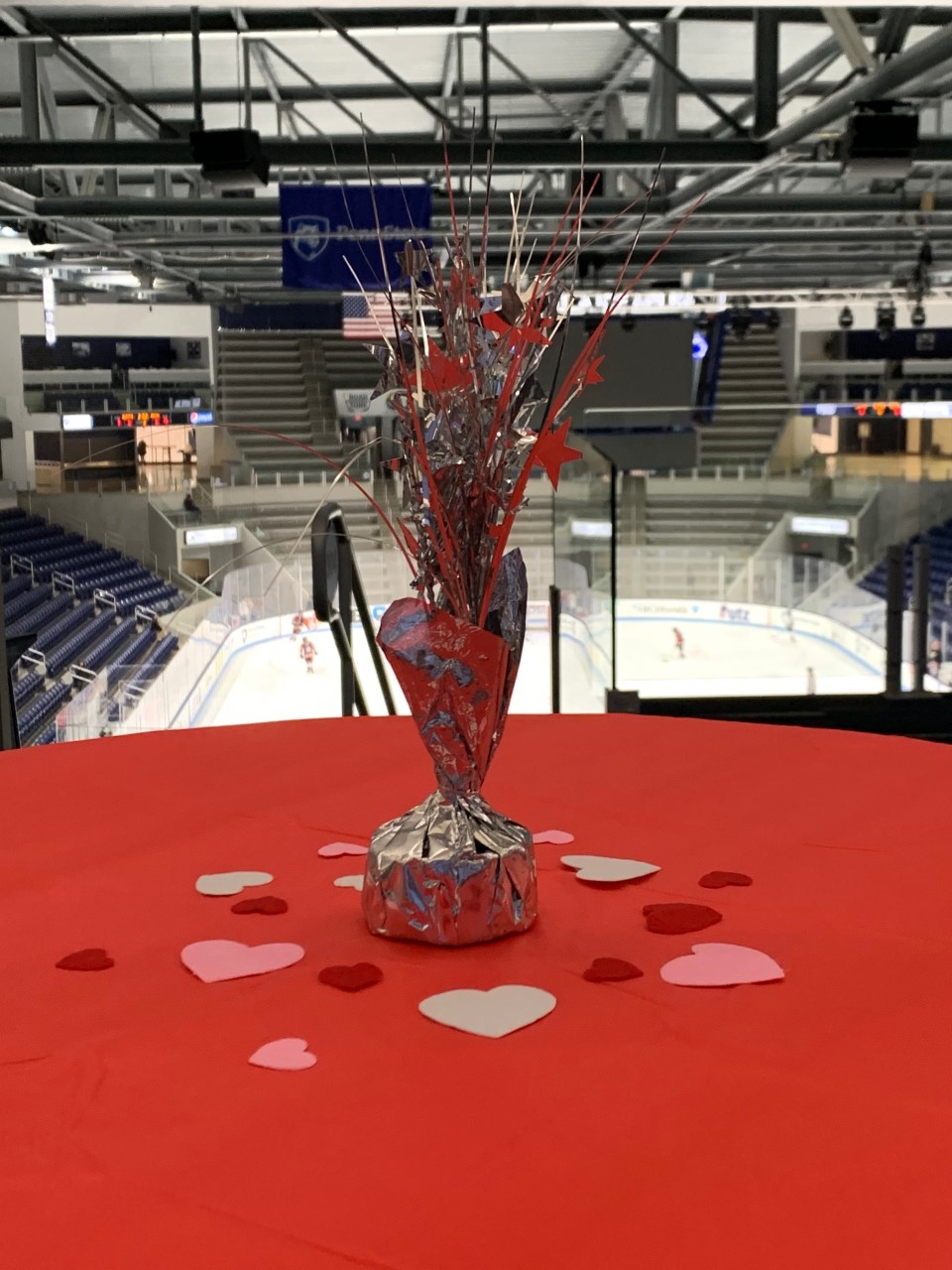 Rachel Landers. "We have a fantastic team at Pegula. We feed off each other and brainstorm ways to help people experience skating differently. This is the first year we have offered an event like this.
At Pegula, the event was offered twice, once on the Saturday before Valentine's Day and on the actual holiday itself.
"We offered couples one hour of ice skating and a photo booth for them to take pictures. We also provided a polaroid camera for instant souvenirs, goody bags and a catered dinner from Olive Garden." Landers said.
Dinner was served in the facility's Pegula Club overlooking Mount Nittany.
Landers, the event intern and the event facility manager, planned and executed the event.
"As with any event, there is a lot of planning that goes into it, and it takes a lot of teamwork to make the event happen," Landers said. "Our fantastic event intern took the lead and organized the activity. She did an amazing job."
Landers believes the event was popular with couples because it was a different experience at an affordable price.
"We charged $50 per couple to attend the event," Landers said.
The program was open to all adults and no skating experience was necessary.
"We had a mixture of college students attending as a large group of friends, young working professionals and more established community members. Those attending the event ranged from 18 to 60 years old," Landers said.
The Sycamore Ice Skating Club knows an event such as this is popular with community members. This is the second year they have offered their Date Skate.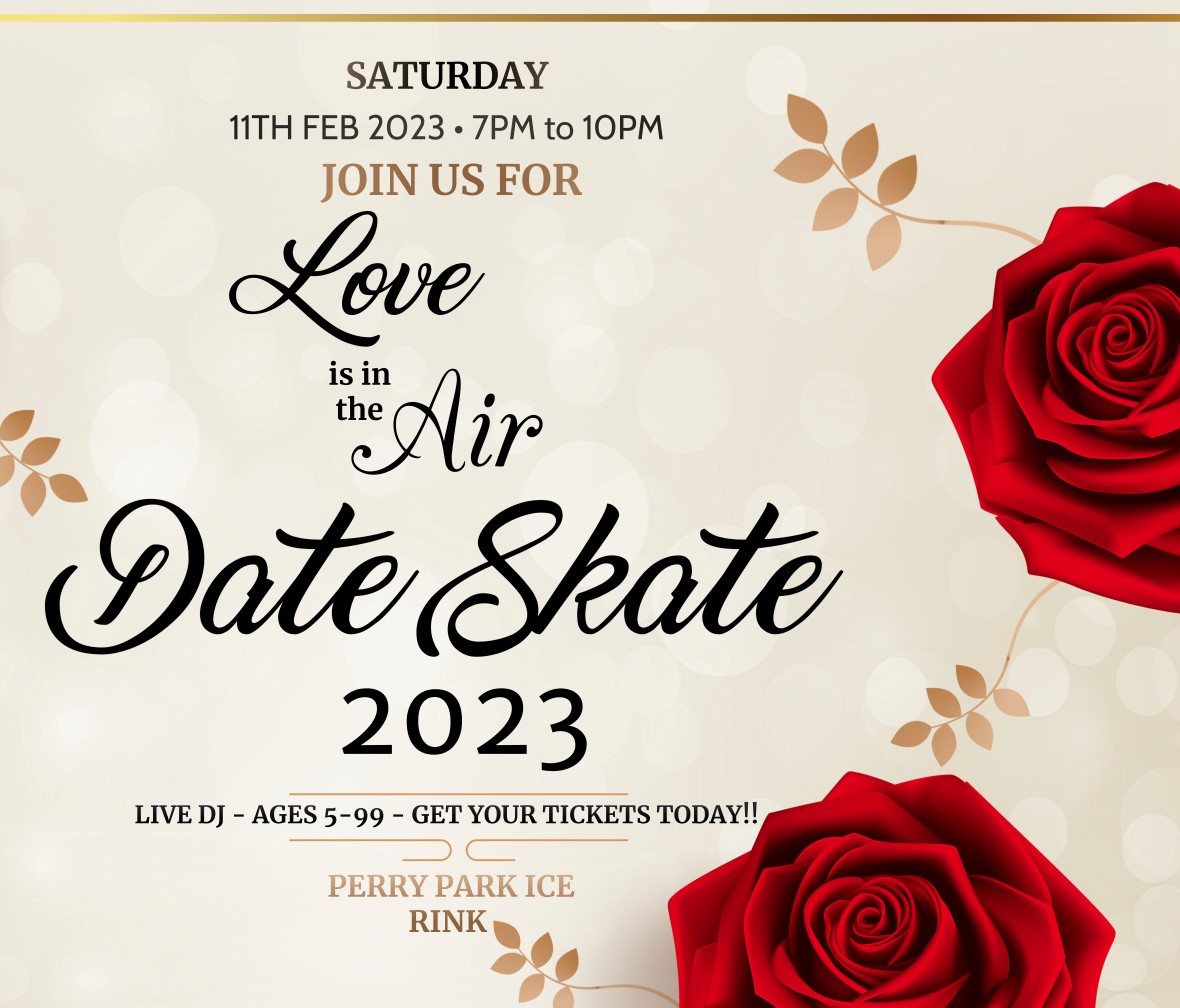 "This is our second year with our Date Skate," said Sycamore Ice Club President Kristin Mongonia. "It came from trying to expand awareness of the different skating opportunities we offer as well as show our City Council how many different ways ice activities bring the community together."
Sycamore's event included two hours of skating, a DJ, snacks, fountain drinks, on and off-ice games, a photo booth and table treats. Couples could also write messages for the DJ to read.
"We also did mood lighting and lots of roses," Mongonia said.
The event was organized by club volunteers and primarily parents. The skaters provide skating help on the ice and help with tying skates off the ice.
"The board also does the planning, but as the event has grown, we will be utilizing a committee next year," Mongonia said.
Mongonia sees the event as an excellent opportunity for exposure for the club and an avenue for potential growth. The event is so popular that they hope to add a Leprechaun Skate next year.
"I enjoy seeing people who have never set foot on ice experience it for the first time. The joy they feel is fantastic." Mongonia said.
Landers also enjoyed watching the first-time skaters.
"My favorite part was watching people who may not have skated before enjoy exploring the ice," Landers said. "This was a fun event. I would encourage all rinks and facilities to try and think outside the box and try programs like this."