By Philip Hersh
Her free skate was over. The Delta Center was in an uproar, the crowd on its feet in acclaim for a performance of such startling brilliance that even its protagonist, Sarah Hughes, was left wide-eyed and slack-jawed, saying, "Wow," as she took her bows and blew kisses to the audience.
Hughes, a 16-year-old high school junior, wove across an ice surface littered with flowers and stuffed animals to the corner where her ecstatic coach, Robin Wagner, was standing behind the boards. The two hugged, Hughes with her back to the rink, before Wagner told her to close her eyes, turn around and then open her eyes.
"Stay on the ice," Hughes remembers Wagner saying. "Take a minute, look around. Take it all in so you keep this moment with you."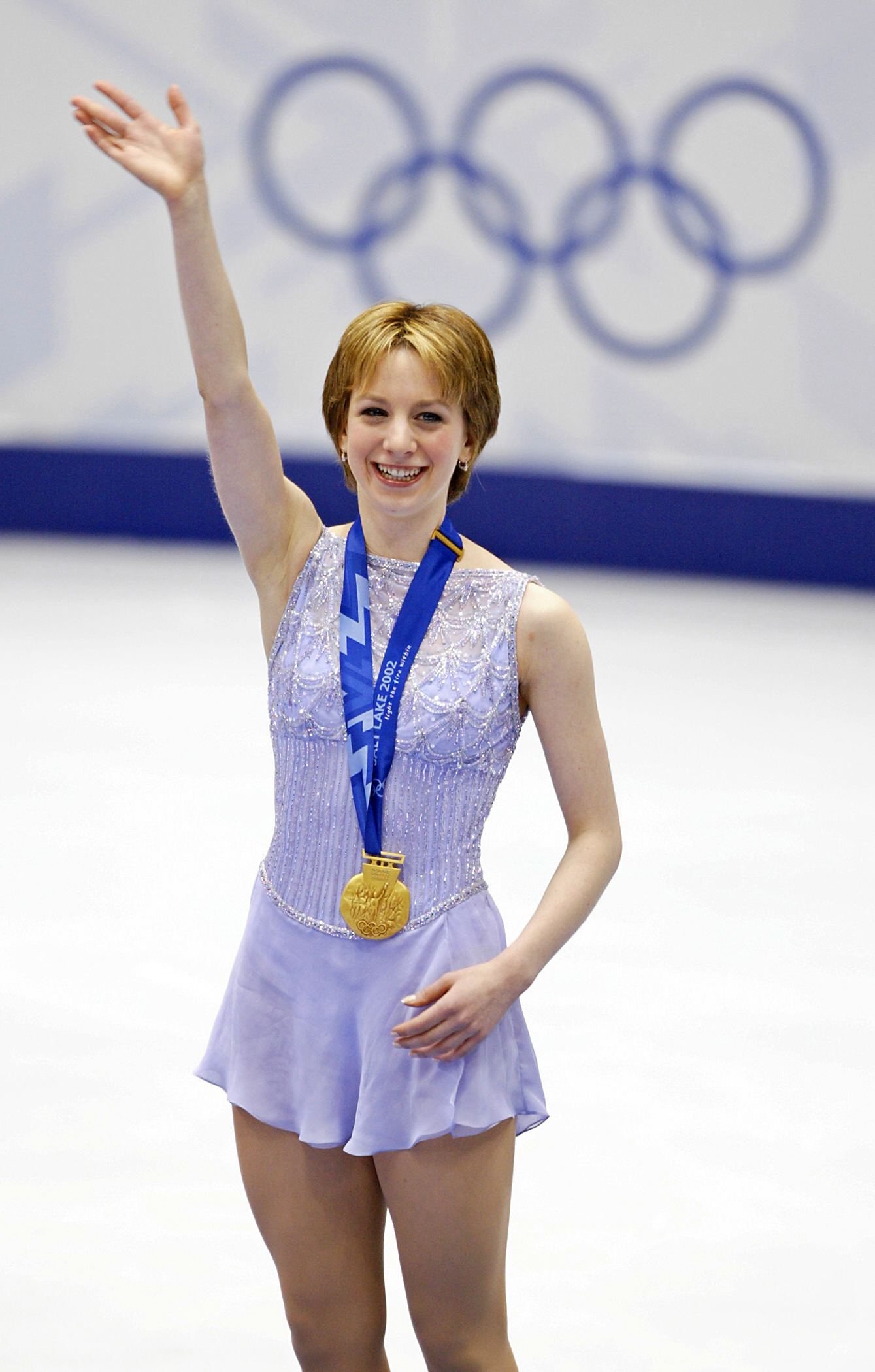 Nearly 20 years later, as attorney Sarah Hughes spoke via FaceTime from the Manhattan apartment that has been both her home and office during the pandemic, the feeling of joy taking in that scene remains her most vivid memory of what she did at the 2002 Olympic Winter Games, an Olympics when the American flags waving to salute her were symbolic of something far more poignant than patriotism.
Some 40 minutes would pass and four more skaters would perform before she was part of an even more dramatic scene, with Hughes and Wagner both literally falling from a locker room bench to their knees when an NBC cameraman told them, "You won. You won."
It was the most improbable outcome to a women's Olympic figure skating competition anyone could have imagined.
Hughes' U.S. teammates, Michelle Kwan and Sasha Cohen, and Russia's Irina Slutskaya each could have won the gold medal by winning the free skate. That alone would not be enough for Hughes; fourth after the short program, she also needed to have Kwan, the short program winner, finish third or lower.
Hughes would win the free skate with a flawless presentation of a program that, remarkably, used music selections and a jump layout she had never competed with before the Olympics. Kwan would stumble to third. Slutskaya was second, left complaining (with no legitimate reason) about her scores in an Olympics then still in the shadow of a gigantic controversy about the pairs result.
The impact of Hughes' triumph was magnified not only by the events in Salt Lake City but the events that had traumatized her country five months earlier. The 9/11 terrorist attacks were close to home for Hughes, from Long Island's Great Neck, New York, where a rink she skated at as a child would be renamed for a financial executive killed in the twin towers collapse.
Five Great Neck residents, one a firefighter, died in the attack. A tattered American flag found in the wreckage at ground zero in Lower Manhattan was carried into the 2002 Opening Ceremony by eight U.S. Olympians, escorted by five New York policemen and five fire department members.
"It had been such a terrible few months for the country, especially for my home area, that knowing what I did brought a little joy to people is something very meaningful to me," she said.
In the exhibition gala following her triumph, Hughes performed a poignant tribute to the victims of the attack, introduced by a voiceover of her speaking about loss and hope.
"What an unexpected gift she was to this Olympic Games," NBC commentator and 1984 Olympic champion Scott Hamilton said during the gala telecast.
Hughes came into the Olympic season as the reigning World bronze medalist, a medal contender but seemingly not a title contender. She had finished third at the 2002 U.S. Championships using a free skate program that did not strike a chord with her or Wagner.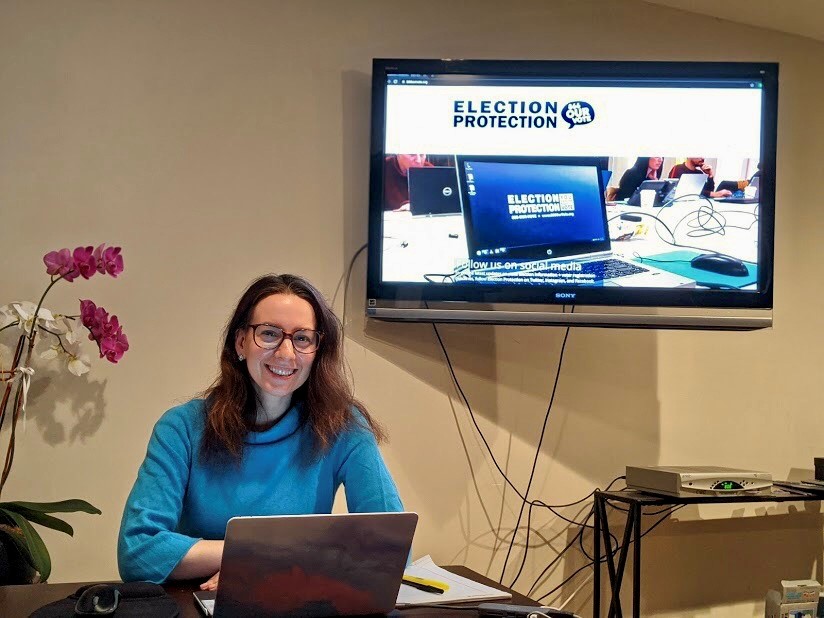 "It was flat from start to finish," Hughes said.
Soon after nationals, she and Wagner recut the music, keeping only the first of three sections — from Ravel's Daphnis et Chloé — and, most notably, scrapping the last section. Out went the soft, romantic ending from Rachmaninoff's "Piano Concerto No. 2."  In came a pulsating piece of the Bacchanale from "Daphnis," guaranteed to create intense energy at the finish.
As Hughes worked on changing her interpretive approach to suit the new music, she recalled also practicing two different program layouts. One included two triple-triple jump combinations. The other came into play if she did not do one of the triples in the initial combination, as had happened at the U.S. Championships.
"That was not my training personality," Hughes said. "I'm the kind of person who had to know how many crossovers I do before each jump."
In fact, Hughes never had done the two combinations in competition before Salt Lake City. At the Olympics, she nailed a triple Salchow-triple loop on the second of six jumping passes, a triple toe-triple loop on the fifth pass. She had become the first woman to land two triple-triples at the Olympics.
Hughes did not recall all the specifics. When she thinks about it, her perspective is wider.
"It definitely affected the trajectory of my life," she said.
In the short term, she was an instant celebrity, with all the chaos and distractions that brings. She would compete one more season, her senior year of high school, finishing second at the U.S. Championships, and sixth at Worlds before heading to Yale in the fall of 2003.
Hughes took a leave after her freshman year to headline Stars on Ice, lost another academic year to illness, and graduated in 2009 with a degree in American studies. She spent a couple of years with a team doing a redevelopment project in the Bronx that has never come to fruition, then enrolled at the University of Pennsylvania Law School, graduating in 2018. She now is a junior associate at the firm of Proskauer Rose.
"It was such an intense few years for my small (support) team leading up to the Games and then this moment," Hughes said. "I'd like to say they believed I could do it, and maybe they did, but that it would happen is just something I don't think any of my team fathomed.
"To take that moment and look around is something that has stayed with me. And something that is very special."
For several years, Hughes served on various U.S. Figure Skating committees. After a decade of not spending much time on the ice, she has started skating again occasionally during the pandemic.
In four minutes at Salt Lake City, she had a skate that will last forever.