Synchronized skating official Jeanette Davey of La Mesa, California, is entering her second decade of competing in triathlons. She and the rest of the triathlon community are celebrating National Triathlon Week (June 22–28), USA Triathlon's annual campaign to promote and celebrate the entire multisport and endurance sports community.
Davey started her career as a triathlete in 2010 at the Arizona Ironman Triathlon. An Ironman Triathlon consists of a 2.4 mile swim, a 112-mile bike ride and a 26.2 mile marathon. All three segments of the event must be completed in 17 hours or less.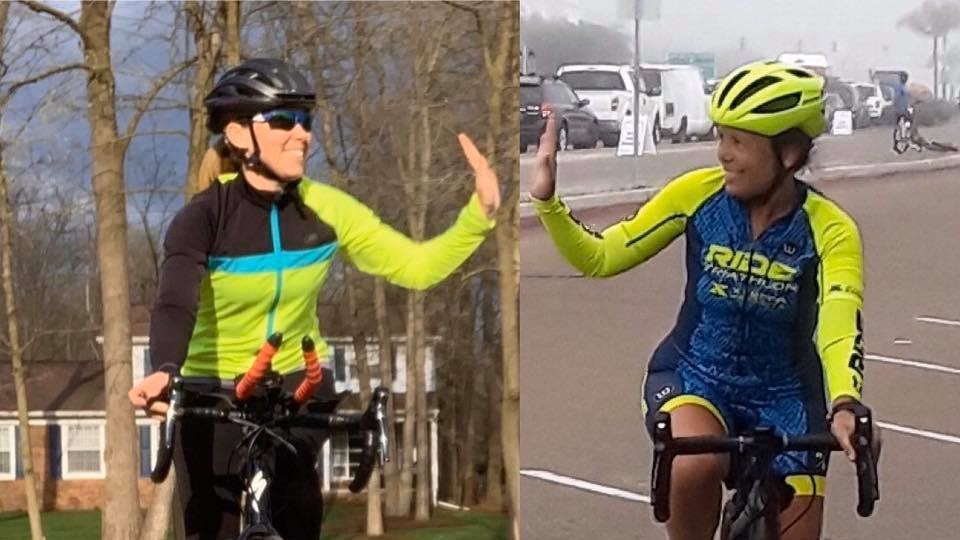 She's completed one Ironman, more than 25 half-Ironman races and more than 60 races overall. Davey uses the short-course races around San Diego as part of her training regimen for longer events. She's qualified for and raced as part of Team USA twice, in Weihai, China in 2014 and in Pontevedra, Spain, in 2019; both of those races were at Long Course Worlds.
Davey trains an average of 12 to 15 hours a week.
Like most athletes, Davey's competition schedule this year has been cut short due to the global pandemic. Still, she's been training hard for triathlons scheduled in the fall.
"I think a similarity for triathletes and skaters right now is dealing with finding new ways to train and to stay motivated," Davey said. "Ice rinks have been closed for skaters and pools have been closed making swim training almost impossible for most triathletes. And trying to stay motivated when events (skating competitions/test sessions/triathlon races) aren't happening is also a shared challenge."
Last season, Davey started to do triathlons with Erin Bridge, a national synchronized skating technical specialist based in Troy, Michigan. They raced together in Traverse City, Michigan, in August.
Bridge will compete again in Traverse City this August, while Davey will race next in Santa Cruz, California, in September.
They are both scheduled to compete at the USA Triathlon Long Course Nationals in Miami in mid-November. It's a 1.2 mile swim, 56-mile bike ride and 13.1 mile run.