By Kama Stigall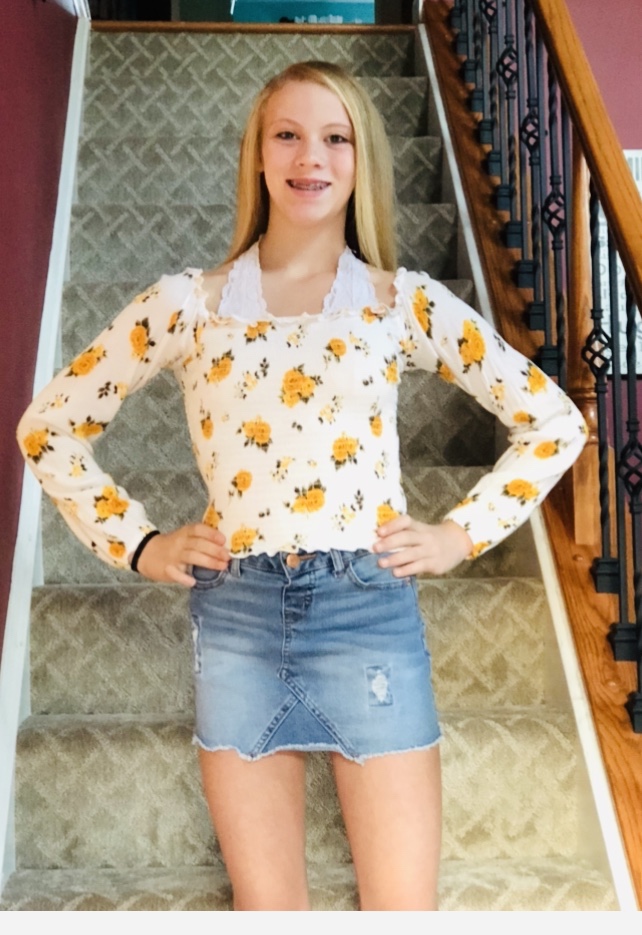 All figure skaters have to be tough. However, synchronized skater Dezirae "Dezi" Rebelo may just be one of the toughest there is. 
The 13-year-old from Haymarket, Virginia, was diagnosed with scoliosis, a painful condition in which the spine curves sideways, at the age of 6. 
After years of treatment, Rebelo and her family decided to try surgery to correct her spine. Anterior Scoliosis Correction (ASC) is a relatively new type of surgery and done by only a few surgeons worldwide. Rebelo's surgery was performed by Drs. Daryl Antonacci, Randal Betz and Laura Cuddihy with the Institute for Spine & Scoliosis in Lawrenceville, New Jersey. 
Dezi's surgery took place in March 2020 and took six hours to complete. Three months later, she returned to the ice. 
"Once I had the surgery, I realized my center was off, and that's why I had a harder time doing some of the moves that were required, and it seemed like it took me longer to master them than my teammates," said Rebelo, who is a member of Team Ashburn Synchronized Skating.
Barbi Rebelo has marveled at her daughter's progress and desire to help others. 
"To see her on the ice now and realize how far she has come makes me cry," she said. "People have scars in all sorts of unexpected places, like secret road maps of their personal history. The scars you bear are signs that you're a competitor. Dezi believes if she can help one person understand about scoliosis, then it's a win." 
Dezi Rebelo wants her story to inspire others to keep going, even during the tough times.
"I hope it encourages others to know that there are no limits," Dezi said. "Don't let anyone tell you that you can't live your dream. If you have a setback, try and always remember there is light at the end of the tunnel."