Above: Haley Conrad and Kristofer Ogren in costume (Courtesy Midwest Figure Skating Council Facebook)
By Joanne Vassallo Jamrosz  
Although it's an unusual year for skating competitions, the Kansas City Figure Skating Club still was determined to give member Kristofer Ogren a personal send-off to the 2021 Toyota U.S. Figure Skating Championships.
Ogren and his partner Hayley Conrad competed in junior pairs at the marquee event, Jan. 19-21 in Las Vegas.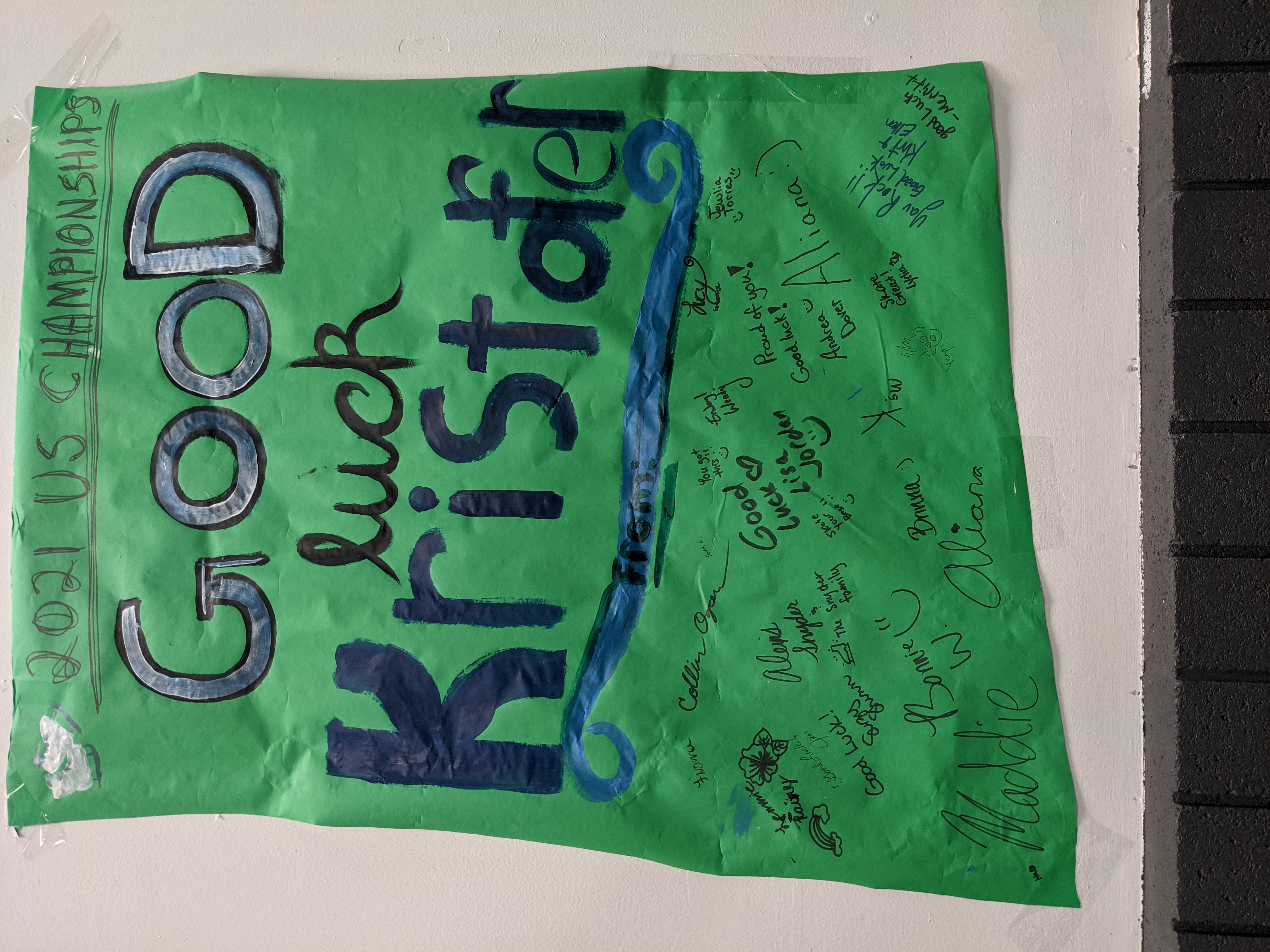 "We had a banner at the rink for skaters to sign and we had an e-card for those not able to get to the rink to sign the banner," Kansas City FSC President Suzy Shinn said. "Our club members recorded individual good luck videos, which were compiled into one video and sent to Kristofer."
Club championship send-offs are a long tradition, and although they may have looked a bit different this year, the love and support were still there.
The club planned a virtual watch party and a follow-up interview to get Ogren's feedback on his U.S. Figure Skating Championships® experience; all send-off events are planned by the club's high school and middle school members serving on the Kansas City FSC Junior Board.
"All of our members are excited for Kristofer," Shinn said. "In a normal year, we would do the same activities: a banner at the rink, a card from the board directors and a watch party. Our junior board really helped to plan the pandemic-friendly events."
Shinn noted that a club member heading to the U.S. Championships is always celebrated, even though the celebration this year looked a little different.
"These activities bring our club members closer, having one member to root for at nationals," Shinn said. "With these unusual circumstances, we still wanted to make sure Kriostofer felt supported."
The Central Florida Figure Skating Club wanted to celebrate its member Timmy Chapman, who also competed in junior pairs with his partner Catherine Rivers.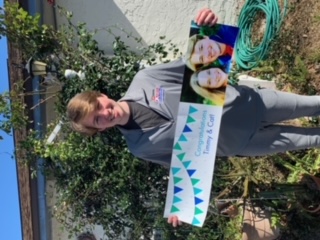 "Timmy has competed at several prior championships, but, of course, this year is different," Club Co-President Beverly Aland Johnson said. "His partner Catherine Rivers skates for the Knoxville Figure Skating Club, and they both train in Chicago. Since they are not local for training, it made for an interesting challenge."
Rather than an in-person send-off, the club put together a photo banner of Chapman and his partner and had club members sign the banner.
"We knew that Timmy would be spending time in quarantine, and so we mailed him a care package with the banner, some fun Peanuts figurines [he's a Snoopy fan] as well as gift cards for the gaming platforms we knew he would enjoy passing the time while quarantined," Johnson said.
Many club members also created short, personalized good luck videos shared with Chapman before the competition. The club also posted the Peacock program schedule and Chapman and Rivers' U.S. Championships experience on the club's social media.
"Normally, our club would host a send-off party and exhibition with any of our skaters who go to nationals," Johnson said. "We love to get a great crowd together to cheer on our skaters and then have a party afterward."
Although this year's U.S. Figure Skating Championships® and team sendoffs looked different, both clubs were happy to put together activities with their skaters to recognize their extraordinary club competitors.
"These events are an important part of building team camaraderie and spirit," Johnson said. "We missed having an in-person send-off, but we hoped that the videos, signed banner, social media messages and gifts helped Timmy and his partner know how proud our club is of their accomplishments. Our club is truly a family, and we all feel pretty lucky to be in a club where the skaters are so supportive of each other."