Above: Roger Turner Jr. snaps this photograph of Thomas Sobell performing a Russian split on Turner Pond.
Editor's note: Roger F. Turner Jr., son of seven-time U.S. champion (1928-1934) and two-time Olympian (1928, 1932) Roger Turner, took many photographs of skating competitions and gatherings at Skridsco Pond (aka Turner Pond) in Walpole, Massachusetts. Turner Jr. passed away unexpectedly on June 2, 2021, at the age of 88. U.S. Figure Skating member Thomas Sobell shared the newspaper obituary of Turner Jr., and some personal memories and photographs from his time skating on Turner Pond for this story.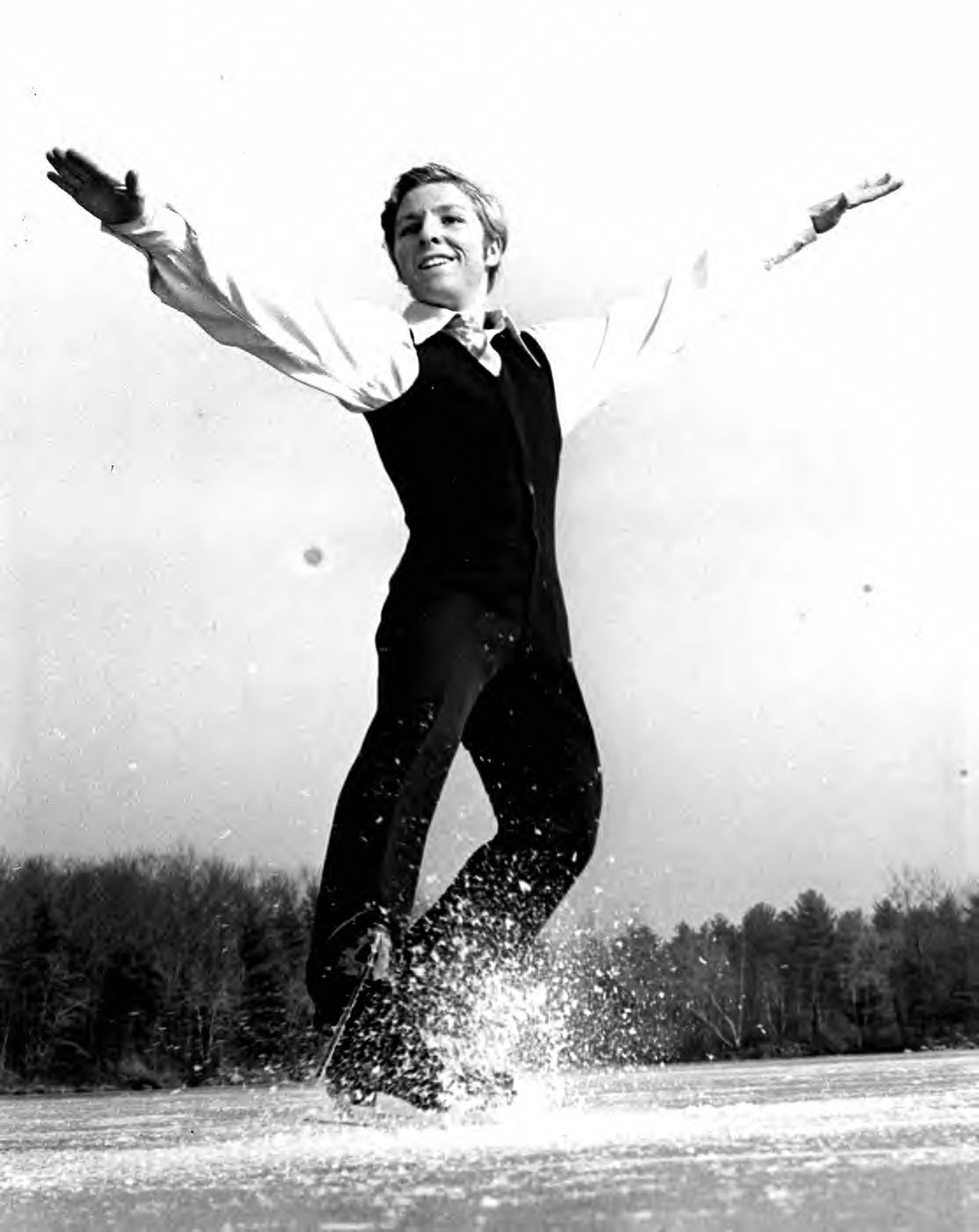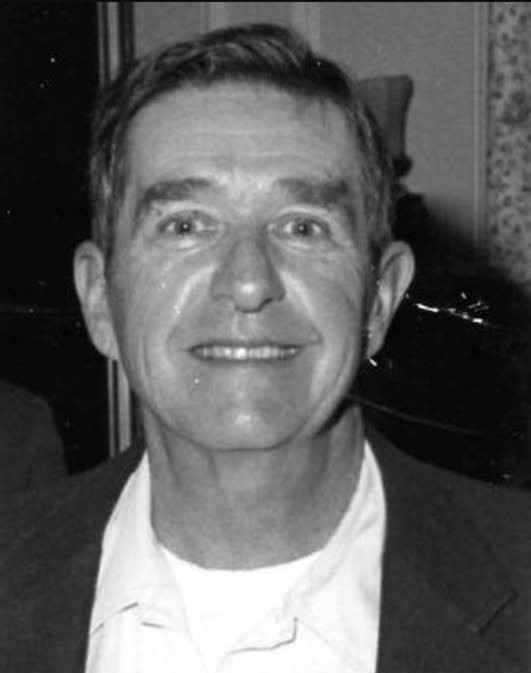 "Roger [Jr.] was keen to find best way to photograph skaters," Sobell recalled. "No doubt this came from his father. He took many photographs at ice level to make the subject look larger than life."
Sobell possesses a photograph of him taken by Turner Jr. in the 1970s performing a Russian split.
"I shared this image with Dick Button when the two of us were bragging to each other about who had the biggest Russian splits," Sobell joked. "I told him mine was bigger as it jumped over the tree line."
Sobell took and passed his preliminary figure test on Turner Pond as a member of the Country Figure Skating Club. 
"The wind blew hard enough that doing a figure-eight was slowed to a crawl when the wind was against me and I went extra fast when it pushed me in the back," said Sobell, who practiced at other area rinks as well.
Turner Pond typically didn't have a lot of people on it at any given time; it was private and on property of Roger Turner Sr. Country FSC was one of the oldest skating clubs in the country until it dissolved in the mid-1970s. Sobell was a member of the club because of his relationship with Turner Sr.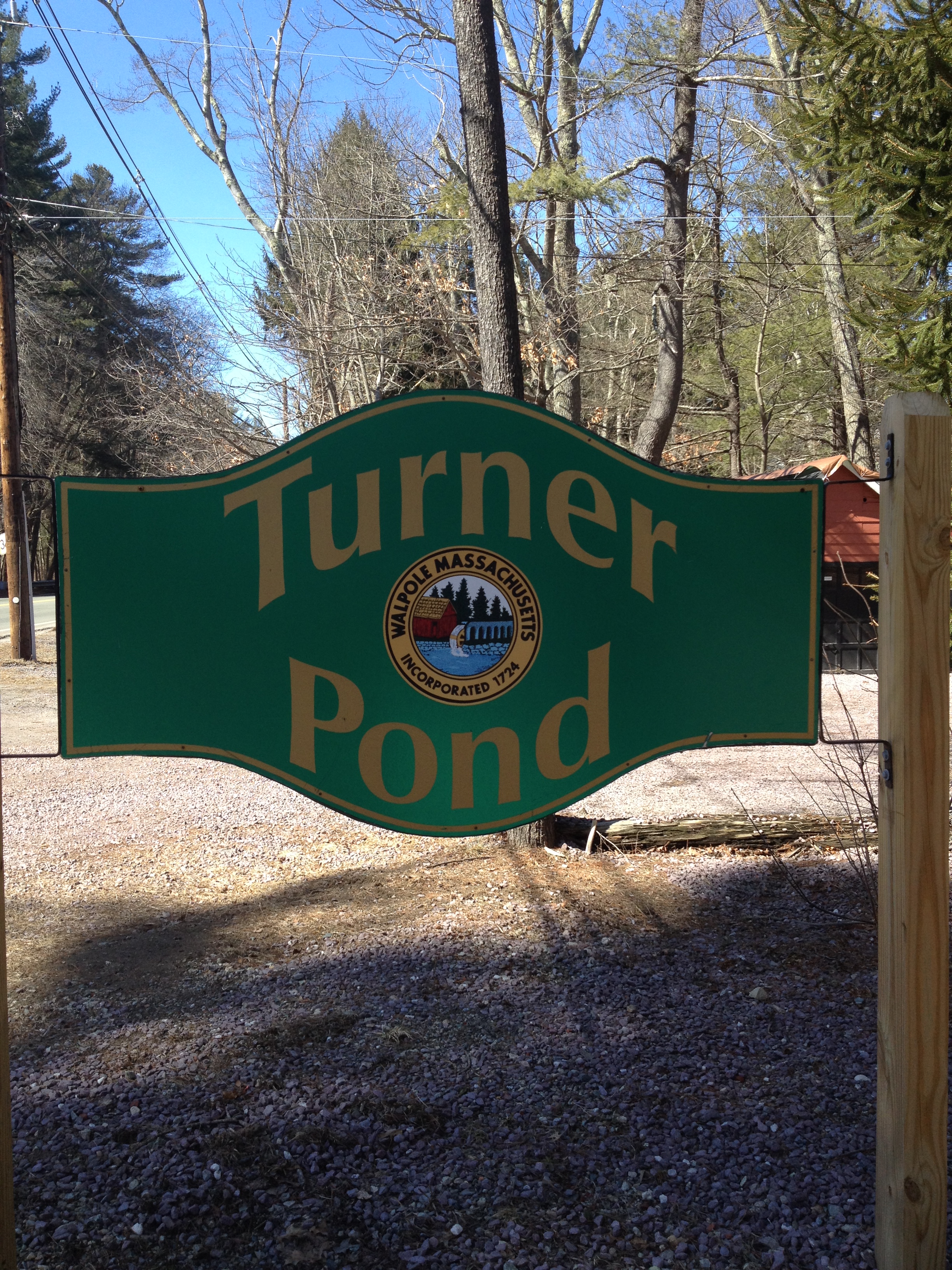 Occasionally, Turner Sr. opened the pond to the people of Walpole and surrounding areas.
"This was done to promote the club and gain families for membership," Sobell said. "I recall doing a few exhibitions there on the pond with some other competitor types to show off during those open houses."
Turner Jr. lived at the other end of the pond from his father's house. He managed care of the ice with a Jeep. He would plow off the snow and drill holes in the ice. He would then insert a pump and spray water over areas to make fresh ice — a rather crude Zamboni.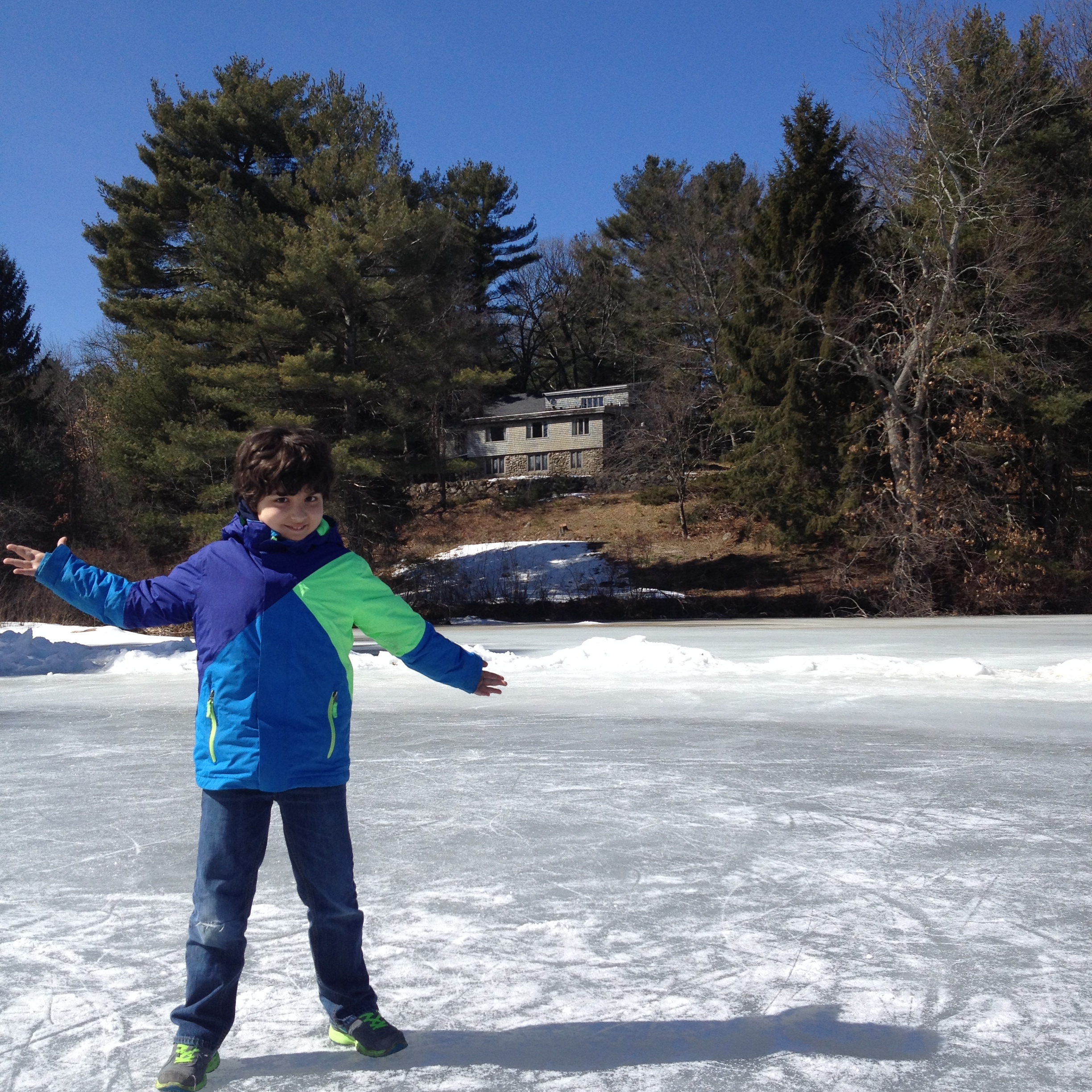 "The funny part was in springtime when the ice got thinner," Sobell said. "A number of times Roger Jr. took the jeep out there and it fell through ice into the water. Retrieving it was not simple. I personally did not witness that but heard the stories from Roger Jr."
Away from skating, Turner Jr. was a vital member of the Walpole community. He served the city of Walpole in many capacities for decades, including stints as its emergency management director and vice president of the historical society. He was responsible for securing many grants for emergency management supplies and equipment, and he was known statewide as a passionate advocate for preparing for any crisis. He was a mentor and leader for countless volunteers associated with emergency management and the Medical Reserve Corps.
Turner Jr. was also a contributor, often uncredited, to virtually every major historical society publication and research project of the past 20 years. Perhaps more importantly, he was a major proponent of preserving historical society collections for the future — personally overseeing the digitization of thousands of historical society files and photos.  
Click here for the complete obituary of Roger Turner Jr.