By Mimi McKinnis
"Musical, experimental, true and authentic."
When asked to describe his choreographic style, Adam Blake's response was as raw and as real as the movements he creates on the ice. 
"More than that, it's collaborative," Blake continued. "It's always a collaboration between me, the skaters and the music. I always ask, 'What feels right in these moments?' I want them to love what we create."
It's that synergetic process—along with his creativity and dance-inspired movement quality—that makes Blake one of the most sought-after choreographers in the industry.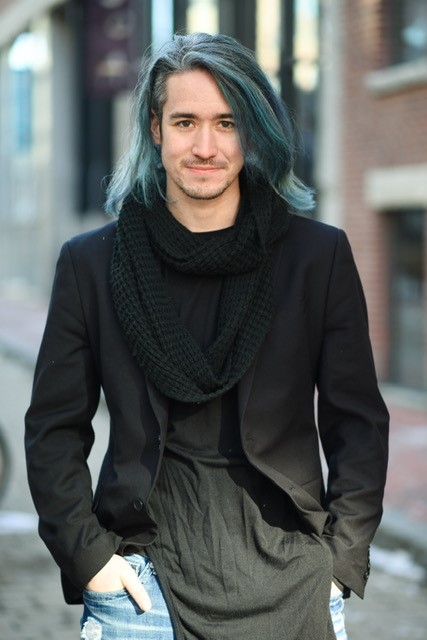 Originally from Knoxville, Tennessee, Blake's father helped out at the local Ice Chalet.
"I basically grew up skating," Blake said, "but I was a dancer. I skated to do shows and to transfer different movements I had learned in dance onto the ice. I mean we could skate for free, so why not?"
After years of training off ice in ballet, modern and hip hop (after secretly packing his own school lunches and using his lunch money to pay for classes), Blake's on-ice dreams became a reality when he was cast as a performer for Disney on Ice. He performed eight years with the show, serving as both a principal skater and line captain. His "big break" as a choreographer came in 2011 when he won Olympic coach Audrey Weisiger's Young Artists Showcase — a competition created to give young choreographers a platform to create new work and form connections with big names and like-minded artists.
"Audrey started YAS in 2010," Blake said. "I entered the first year and came in fourth. Then the second year, I won. That experience just gave me so much exposure. It opened doors and created opportunities for me to get connected with so many influential people within the sport. Now I'm a rotating judge for the competition, which is pretty crazy."
Blake was first hired as assistant choreographer for a Disney on Ice production of Frozen, a title he held for two years. He served an additional three years as associate choreographer, and five years as co-choreographer for the Volkswagen winter shows. In 2015, he was hired by U.S. Figure Skating to create the opening ceremony for the ISU World Figure Skating Championships 2016 held at TD Garden in Boston.
"Those opportunities meant leaving the tour," Blake said. "But I came out to Boston to work on the opening ceremony and I started working a lot with the Haydenettes. Then I was brought on staff at the Skating Club of Boston, and the rest is history."
Now based just minutes away from the Skating Club of Boston's new state-of-the-art facility, Blake continues to create iconic performances across all disciplines of the sport — Maxim Naumov's "Run" by Joji short program, which boosted the first-year senior skater to a fifth-place finish at the 2021 Toyota U.S. Figure Skating Championships, the Haydenettes' Prince free skate, which earned the third-best segment score at the ISU World Synchronized Skating Championships 2017, and a Woodkid medley that helped the Skating Club of Boston's novice Theatre On Ice team win the Nations Cup title.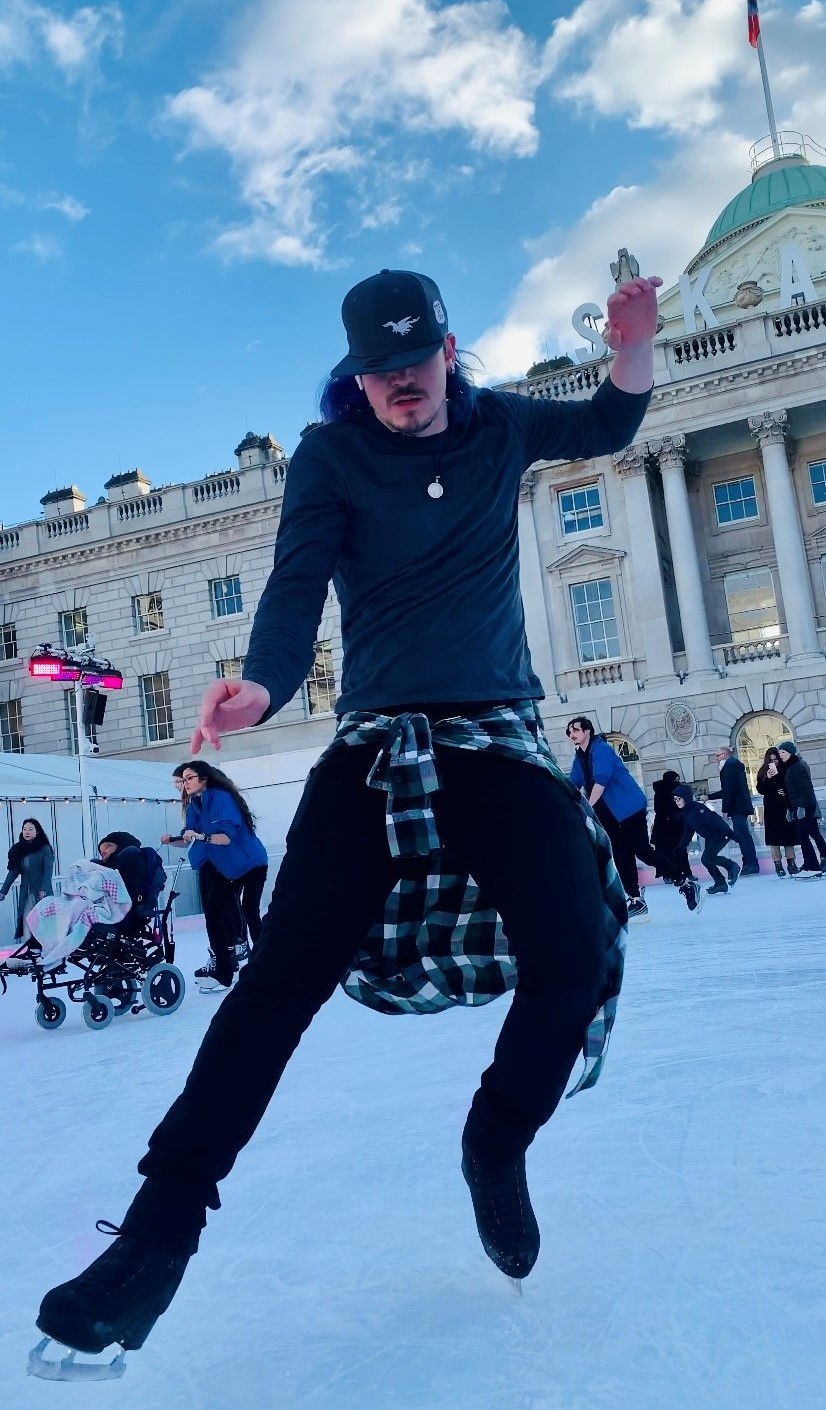 While his programs have earned plenty of competitive success, Blake believes his lack of personal competitive experience works to his advantage.
"I'm like the king of staying in my lane," Blake laughed. "I always tell everyone, 'I make dances.' I let the coaches worry about points and the skaters worry about the elements. I have an artistic background. I create the movements. I want to create special moments in time that the audience can feel as well. When that happens, it's something really magical."
In creating those moments, Blake, a violinist who also writes his own music, lets the notes take the lead, allowing the authenticity of his art to shine as brightly as each program's technical elements.
"I remember watching Ilia Kulik and all of his Stars On Ice performances," Blake said. "I was drawn to skaters like Gary Beacom, John Curry and Robin Cousins. They just moved differently. I want the skaters and the audience to feel that draw and really be moved by what they're seeing. Music has a soul and you have to hear what it's saying. You have to ask the skaters, 'What do you hear? What's it saying? What do you want to say?'"
Now, as Blake continues to create pieces that highlight artistry and celebrate each different athlete and team, he hopes the sport itself will follow suit. 
"Quadruple jumps are such a specific and incredible skill that defies the limits placed on the human body," Blake said. "They're rightly rewarded with points. I hope one day that skaters with true artistry aren't overlooked or underscored artistically just because they don't have the same technical arsenal."
"More than that, I want to see our sport change its adherence to cultural appropriation. I would love to see figure skating and its committees support minority skaters and bring them to the forefront. We need to see more representation. The change needs to be reflected not just in a Facebook post or Instagram, but in the way we run competitions and view figure skating. There are so many nonbinary, trans, BIPOC and other skaters who are so brave and so unapologetically themselves, and that's such a beautiful thing."
This year, U.S. Figure Skating is celebrating its centennial anniversary as it recognizes those members, clubs and fans who have given so much to U.S. Figure Skating over the past 100 years. Follow along for more stories and content like this on the Centennial Celebration section of our website.