By: Robyn Clarke
In honor of U.S. Figure Skating's centennial anniversary, we asked fans to relive some of their favorite skating memories. This month, we wanted to know: What is your favorite spin to watch or perform?
 

The ice rink looks a little different when a skater is in a spin. The crowd, once a group of individuals wearing a plethora of colors, becomes a blur seen only for a split second. The walls of the arena, once an aid in determining spatial awareness, go by in a flash. During a spin, the world itself seems to turn just a little faster.

For two-time U.S. champion Czisny, spinning during a program brought a moment of reprieve.

"For me, spins were almost a place to not think, a place to sort of relax and recover for the next jump," she said.
Perhaps that was why Czisny loved incorporating the move into her programs. The spin was a hallmark of Czisny's performances over the years, an element that set her apart from others who stepped into the rink.
Or maybe, the reason for her affinity is something else entirely. Maybe it has something to do with where her career began, during a time long before she skated in well-known arenas and in front of sold-out crowds.
When Czisny was a little girl, she didn't skate for medals or other types of accolades. Instead, it was a hobby she shared with her sister. After a fascination for the sport was sparked by the 1994 Olympics, the two little girls went to public skating sessions at a local rink and began toying around with different spin positions.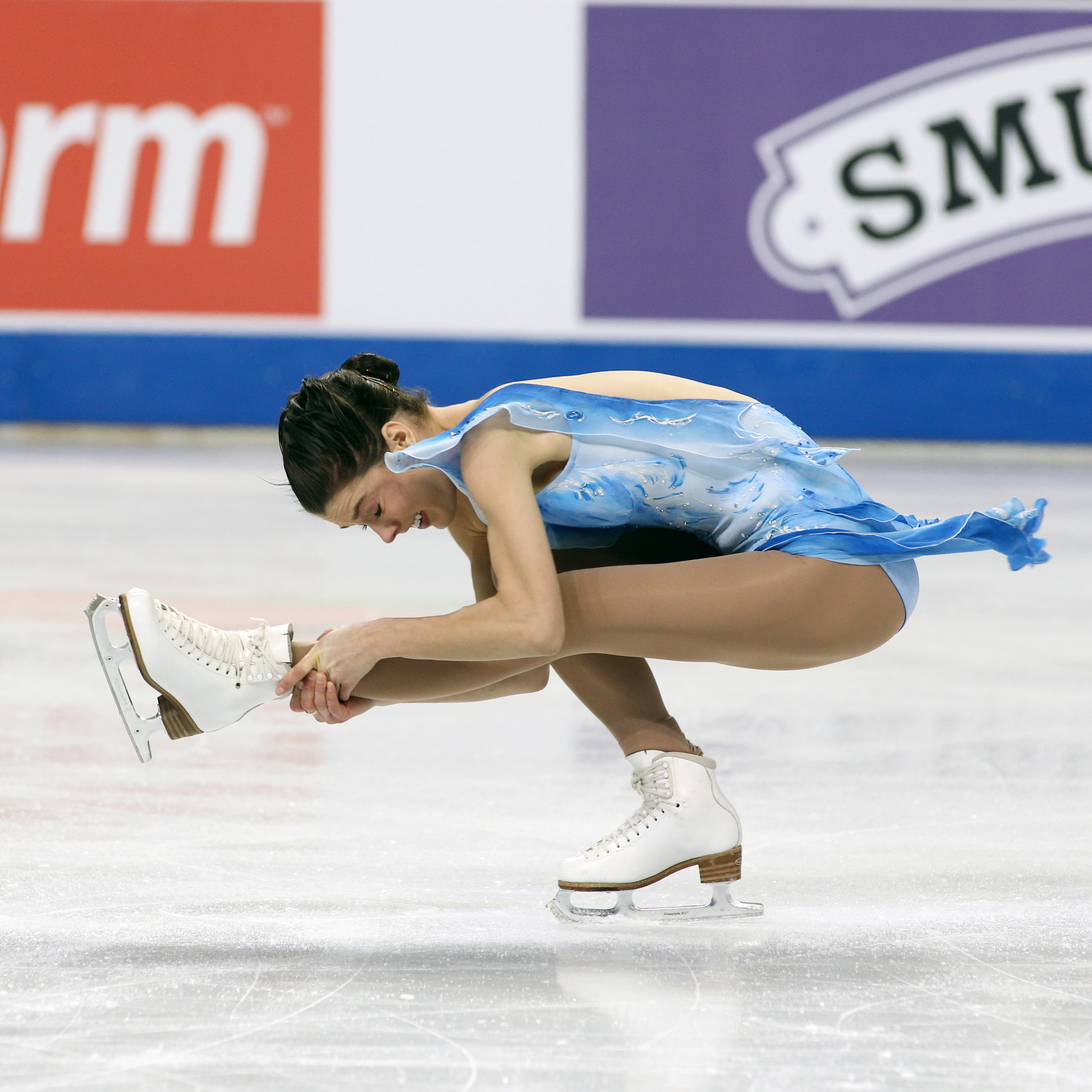 In retrospect, those practices played a vital role in shaping who she became as a skater.
"My sister and I used to skate to whatever radio music they had playing, and we would make up our own programs," Czisny said. "We would pretend that we were different skaters, and we would sort of emulate their styles.
"So I think a lot of that carried into my own skating."
Her sister helped her grow in other ways, too. The two girls pushed each other to be the best they could be on the ice; to them, anything was possible.
"We never really saw a limit to our potential," Czisny said. "We just sort of kept pushing each other to be better and to see what we had accomplished."
Years later, she would be grateful for that time with her sister for another reason.
In 2003, the judging system used to evaluate a skater's performance changed. Previously, the sport operated under the 6.0 judging system, which used a majority system Each event is judged by an odd number of judges, and the winner of the event is the skater placed highest by a majority of the judges.
However, in 2003, the sport began utilizing the International Judging System (IJS). Rather than using a scale to evaluate a performance, the IJS focuses on a skater's overall score. Under the system, judges evaluate the qualities of a skater's performance rather than comparing it to another skater's program.
Under the new system, receiving the highest score for a spin required a skater to be able to maneuver into "all sorts of crazy positions," in Czisny's words. Most found the achievement difficult to obtain, but because of the days Czisny and her sister had spent crafting their own moves, she was able to make the transition easily.
"I was well prepared, simply because I had actually spent time practicing more than just basic positions," she said.
Now, as a coach, Czisny is teaching the art of the spin to younger skaters, and she's grateful for the opportunity to share her knowledge.
"A lot of people just don't understand how to teach good spins because that was never their focus," she said. "And so I come in and I work on their students. We're getting a lot of skaters' spins and you know, getting them [to] the right levels and teaching them how to spin— teaching [them] how to spin better and faster, and I enjoy that. It's like I have this sort of unique knowledge of how to spin well, and I've just been fast.
"So it's kind of fun to pass along something that a lot of people don't really understand or want to take the time to do."
In other words, she is using the unique perspective spinning provides to make a difference in the careers of the next generation of figure skaters.

This year, U.S. Figure Skating is celebrating its centennial anniversary as it recognizes those members, clubs and fans who have given so much to U.S. Figure Skating over the past 100 years. Follow along for more stories and content like this on the Centennial Celebration section of our website.