By Kama Stigall
Figure skating is known for being physically challenging, but having a strong mental game is equally as important. Sarah Neal, a master-rated figure skating coach in Louisville, Kentucky, recently created a platform to help athletes strengthen their mental fitness.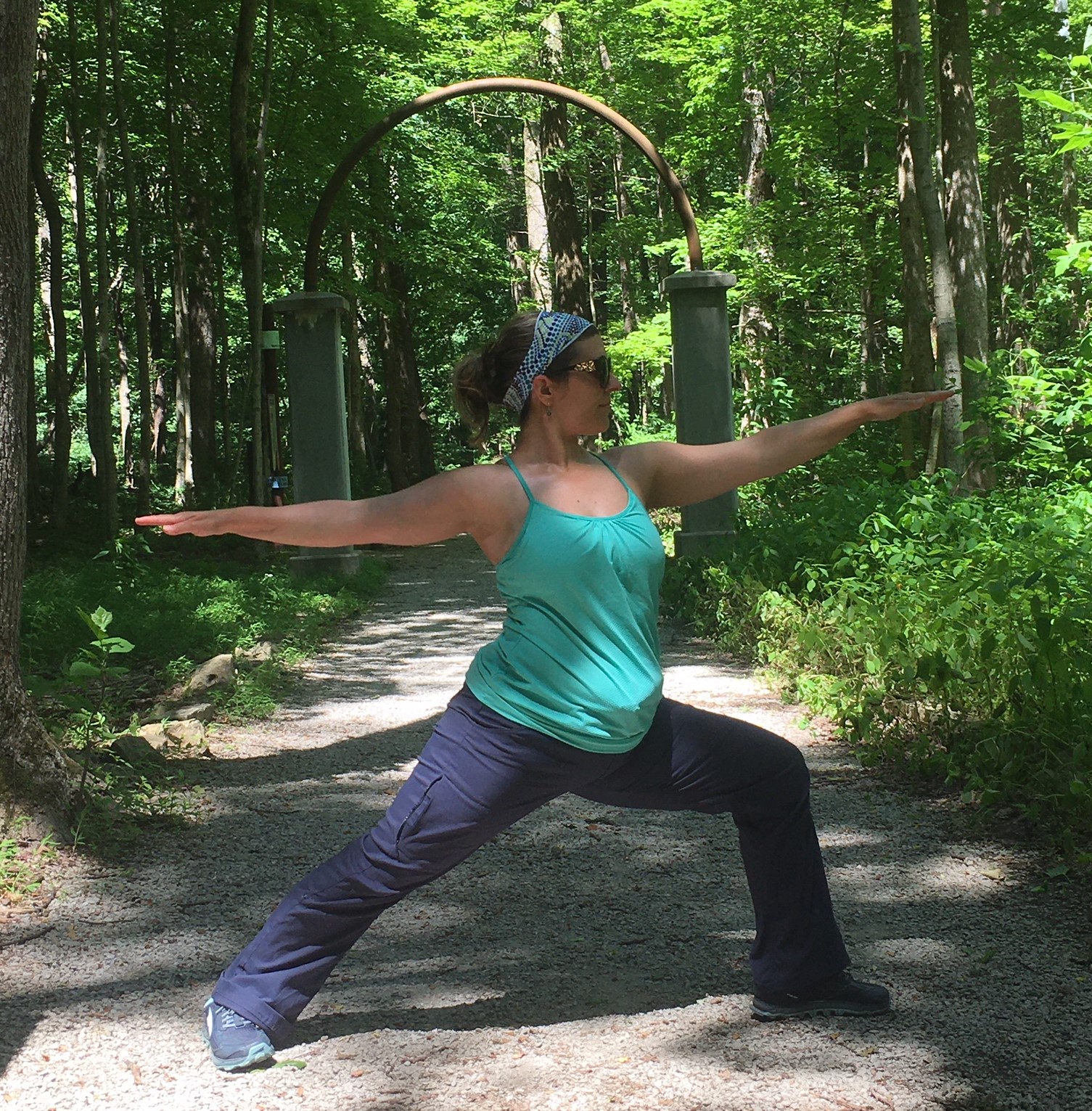 "The Skating Yogi is an online space for skaters, athletes and former athletes who are looking to reframe their relationship with their sport," Neal said. "The platform is designed to help navigate the transition in a healthy way. It's important for athletes to be able to find grace and a community of people. You can enjoy movement without a goal — that's the focus of the space I've created." 
Neal, who is the Learn to Skate USA director for the Louisville Skating Academy, began practicing yoga regularly in 2013 and achieved her 200-hour certification in 2020. As her own practice deepened, she became more aware of the strong connection between yoga and sports. 
"There are so many things that are similar across all sports — for example, your mindset, not listening to pain and the need for balance," Neal said. "The world is a tough place and sports can be a tough place as well. I want to help people to navigate for themselves what they want and what they want to accomplish."  
While starting a yoga practice can be intimidating, Neal said it doesn't have to be. 
"My philosophy with yoga is different," she said. "I like to say that the only thing you have to do to practice yoga is to breathe."
   
For those who want to go deeper into their own practice, The Skating Yogi offers many resources. In addition to the community aspects of the platform, the monthly subscription includes access to an on-demand library of replays, practices and tutorials, as well as audio relaxations and meditations. Day passes are available as well.
  
Adult skater Jennifer Battat began working with Neal in January 2016.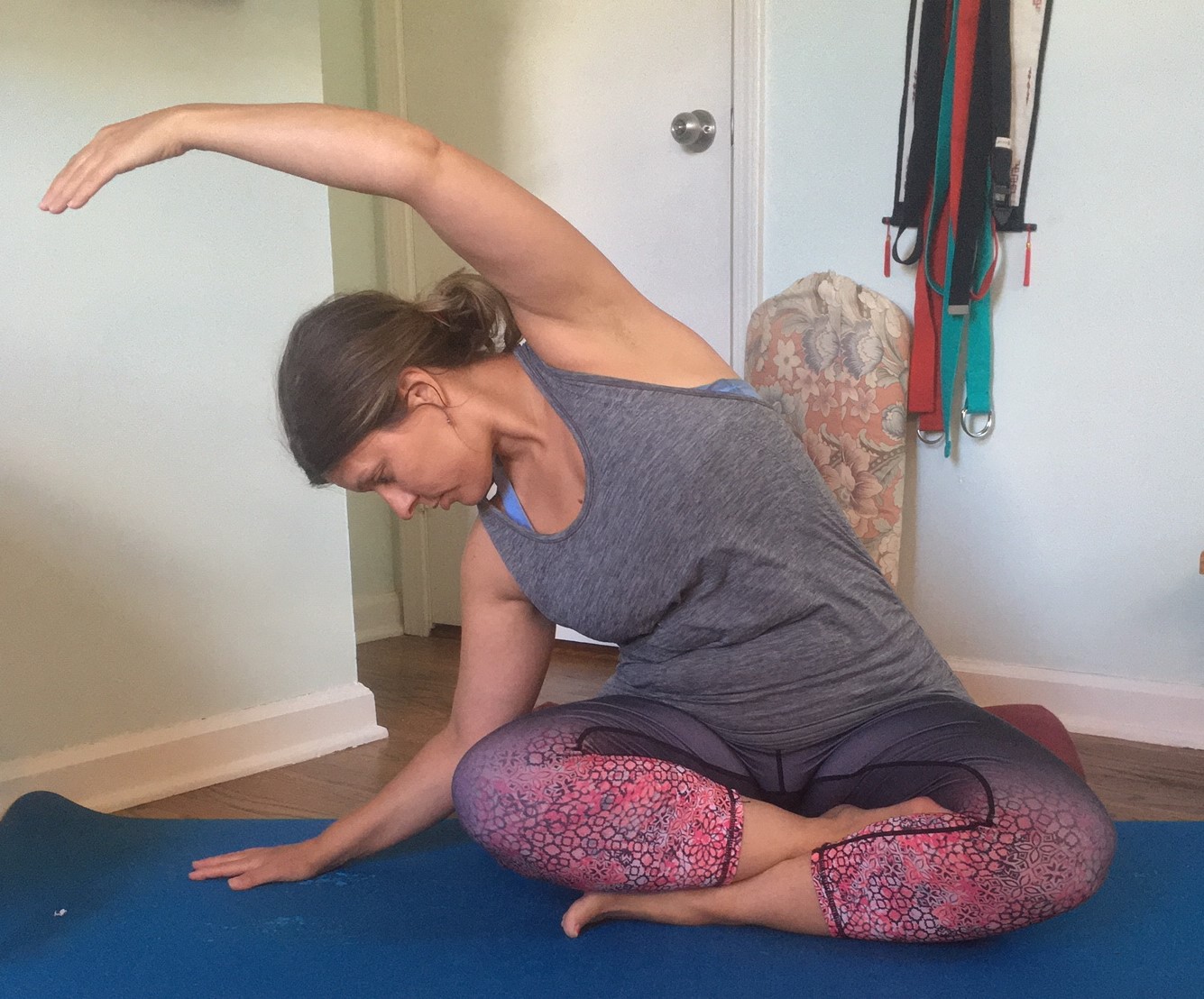 "We discussed her journey with yoga and how it has helped her," Battat said. "When she started teaching yoga, I decided to join." 
Since working with Neal, she has noticed many positive changes to her skating. 
"I find that my breathing is better controlled when I skate," Battat said. "Yoga has also helped me with my nerves during testing. I used to get extremely nervous during tests, to the point where I was weak in the knees and had butterflies. Through yoga and the focus on the mindful breaths, I have learned to use the focus on the breaths to control my nerves." 
In addition, Battat learned a valuable life lesson through Neal's teaching. 
"Everybody's journey is different," Battat said. "You do a great disservice to yourself when you start comparing your journey to everybody else's journey. You have to stop and enjoy your journey."
Neal is optimistic that The Skating Yogi will continue to grow and expand its reach. 
"Sometimes your community might not exist in your own rink," Neal said. "I want to connect skaters of all levels, and that's another reason I started this community. I hope that it helps people realize there is a space for everyone." 
To learn more, check out TheSkatingYogi.com and follow Neal on Instagram (@the_skating_yogi). Read Sarah Neal's article on the benefits of yoga here.