Above: Tara Lipinski (Photo by Doug Pensinge/Allsport)
By Lois Elfman
There were upsets, new champions and returns to glory. The 1997 U.S. Figure Skating Championships in Nashville, Tennessee, had a country flavor and an air of excitement. The stands were packed, audiences were enthusiastic, and momentum was building toward the 1998 Olympic Winter Games.
Tara Lipinski upset defending champion Michelle Kwan to win the senior ladies title. Kyoko Ina and Jason Dungjen won their first pairs title. Elizabeth Punsalan and Jerod Swallow solidified their position in ice dance with a fourth U.S. title and even won a Chevy Cavalier convertible for having the highest artistic score in the championships. Todd Eldredge returned to the top spot, claiming his fourth of six senior titles.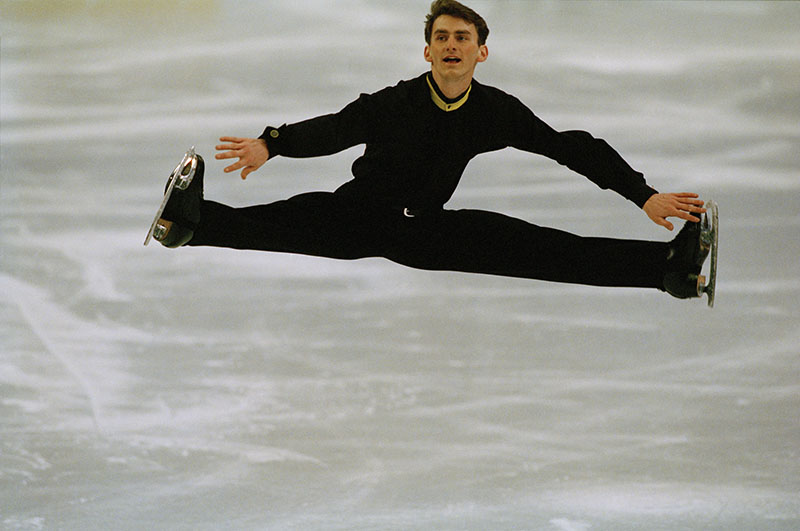 Lipinski said she didn't enter the championships with the expectation of winning, but she was feeling competitive and was aiming for a spot on the podium. The momentum of her career was building, and she wanted to prove her worth.
"I'd worked so hard to grow up so quickly in that year, and I really wanted to show off all the good work," Lipinski said. "I will never forget skating in that Nashville arena. It felt so big … and it was filled to the rafters. It was this beautiful space to perform in.
"Looking around that Nashville arena at the end of that long program is something I'll never forget." 
It was Timothy Goebel's senior debut. His triple Axel was still a little spotty, and his first clean competitive quad was more than a year away, but he skated well, and finishing in the top six gave him a boost of confidence for his future.
"It was good to know that I could legitimately compete at the top tier in the U.S.," said Goebel, who was still competing at the junior level internationally. "I wasn't particularly one for wanting to be on TV and being in the spotlight, but I felt, 'This is a different thing now.' It was exciting and cool."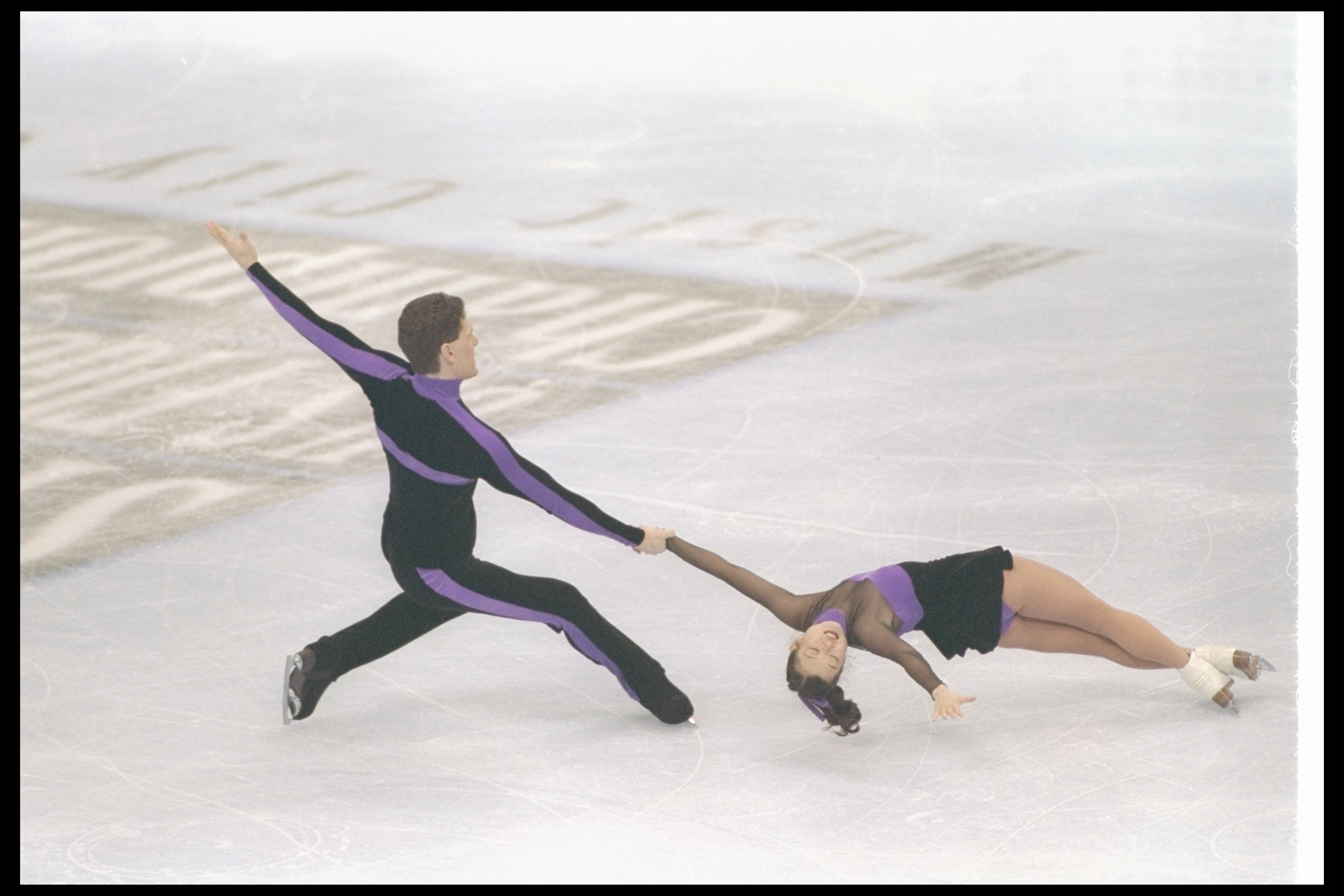 The road to five U.S. ice dance titles began in Nashville for Naomi Lang and Peter Tchernyshev. It was their national debut as a team and Lang's senior debut. At 18 years old, she was nervous. To distract herself from the pressure, she hung out in the competitors' lounge, which had ping pong tables and movies you could watch between practices. 
In fourth place after the compulsory dances and original dance, coach Natalia Dubova told them, "You have to skate well next performance." Unfortunately, Lang had a fall in the free dance and they finished in fifth place. She felt she'd let Tchernyshev down, but he assured her the best was yet to come.
The 1997 U.S. Championships were part comeback for Eldredge, who finished second to Rudy Galindo at the 1996 U.S. Championships, and part victory lap, as he was the reigning World champion. He had not previously spent much time in Nashville, but in 1997 he found the city welcoming, and it was a successful event for skaters who trained in the Detroit area.
"The organizers put on a really awesome event from the skaters' standpoint. The crowd helped the energy of the event," Eldredge said. "[My coach] had both Tara [Lipinski] and myself competing there and we both ended up winning. It was cool to have training mates — including Liz and Jerod (the ice dance champions also trained in Detroit) — go in there and win. It was fun to go back home and say, 'We did our job. We're going to Worlds.'
"It was the year before the Olympics, so you wanted to be on top of your game, so everybody knew you were a force to be reckoned with going into the Olympic season."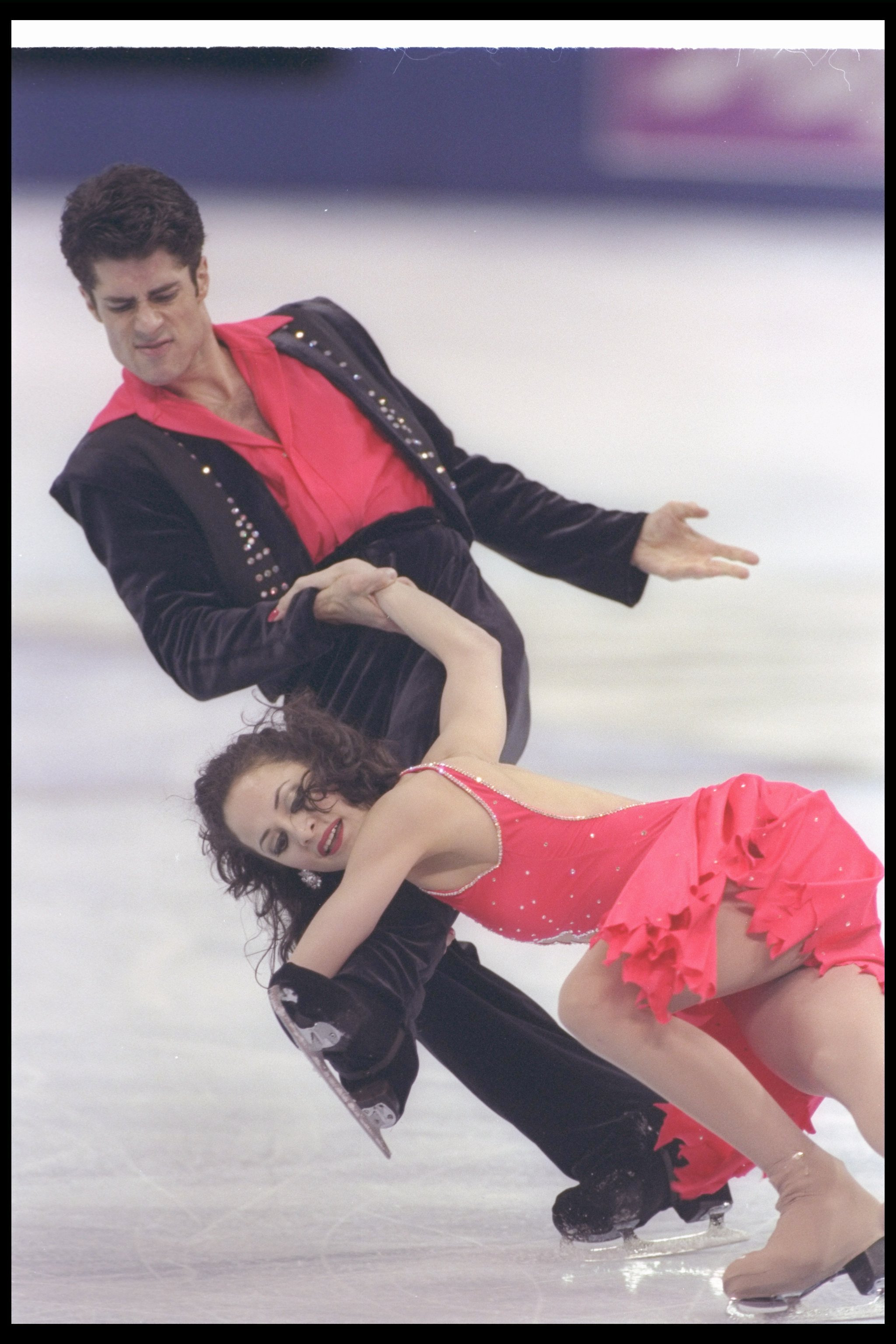 While the battle between Lipinski and Kwan took center stage, it was Amber Corwin who made history, becoming the first woman to land a triple-triple combination in the short program. 
"Going into nationals, I was nervous, but I felt really confident," Corwin said. "I didn't know I'd be making a record with the triple-triple; I just knew that I was doing it. I thought of it as my secret weapon." 
Being in the last warmup group for the free skate heightened Corwin's mood. She skated well and finished fifth overall. 
"It was kind of 'anything is possible' in this group of ladies coming up," she said. "It felt like a new generation of skating."
Indeed, Lipinski was only 14. She knew she was up against stiff competition, particularly Kwan, and described the moment she knew she'd won as surreal. There had been a standing ovation, and Beanie Babies filled the ice.
"I remember sitting in that kiss and cry thinking, 'How did this happen? This is incredible!'" Lipinski said. "This dream I'd had for — at that point — almost my entire life is coming true, and I skated this incredible program that I trained to do. All the pieces fell together."