By Kama Stigall
When Joel Savary skated competitively, it was a lonely time for him. 
"I felt so alone and isolated as a skater," Savary, who is African-American, said. "Not only at the rink and competitions, but also in my interactions with other skaters. I even felt alone in my own community. Peers who were minorities didn't understand why I wanted to skate."
Savary drew upon his personal experiences to found Diversify Ice, a Largo, Maryland-based nonprofit organization. He serves as the executive director and president of the foundation. The organization's mission is to provide sponsorship, mentorship, networks and opportunities to underrepresented figure skaters nationwide, so that they are able to achieve their fullest potential in the sport and in life.  
"The core of the foundation is about creating the feedback loop — minority newcomers of the sport can do well and will want to enter the sport," Savary said. "When you see someone who looks like you, you will want to improve."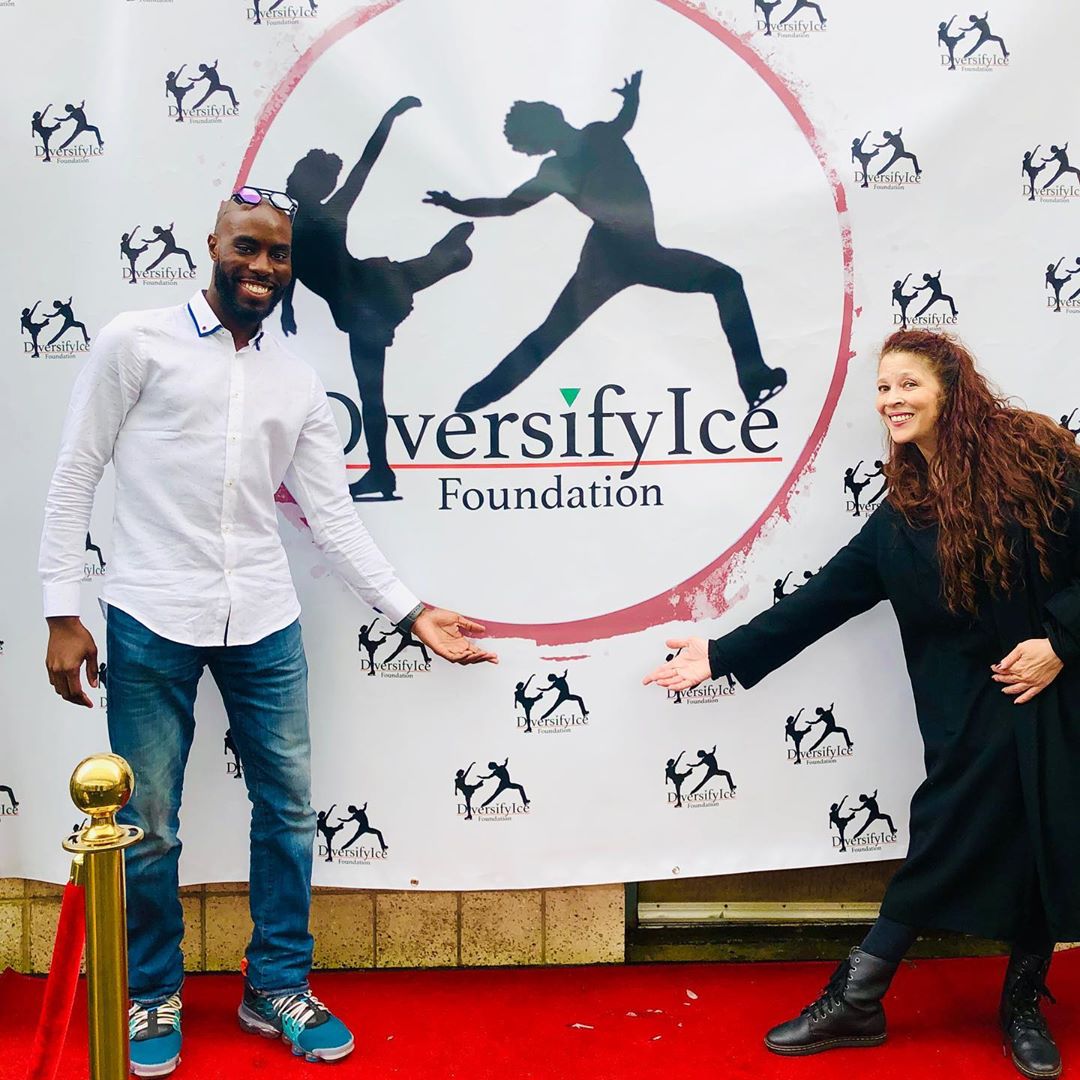 The organization has provided sponsorship packages to several up-and-coming skaters. Athletes who are part of Diversify Ice are also partnered with a mentor as a way to keep them engaged in the community, as well as provide emotional support. Skater Caleb Farrington has received support from the foundation. 
"Being part of Diversify Ice has given me new opportunities," Farrington said. "I was awarded a scholarship to help with my skating expenses." 
In addition, the organization provides a platform for minority skaters to connect and share their own experiences in the sport. 
"I have benefitted from Diversify Ice because it has given me an entirely new and strong support group filled with many minority skaters who can relate," skater Rainah Taylor said. "I have learned there are so many more minority skaters that I thought in this area and across America." 
Many current and former elite skaters are allies of the organization, including senior competitor Starr Andrews, 2018 U.S. junior silver medalist Pooja Kalyan and senior competitor Emmanuel Savary, who is Joel's brother. Olympian Tai Babilonia and 2007 U.S. junior champion Eliot Halverson have officially joined the Diversify Ice leadership team as well. 
In January 2020, Diversify Ice hosted a "Skate-Raiser," a fundraising event. Attendees had the opportunity to learn how to skate, as well as enjoy performances by several top minority skaters.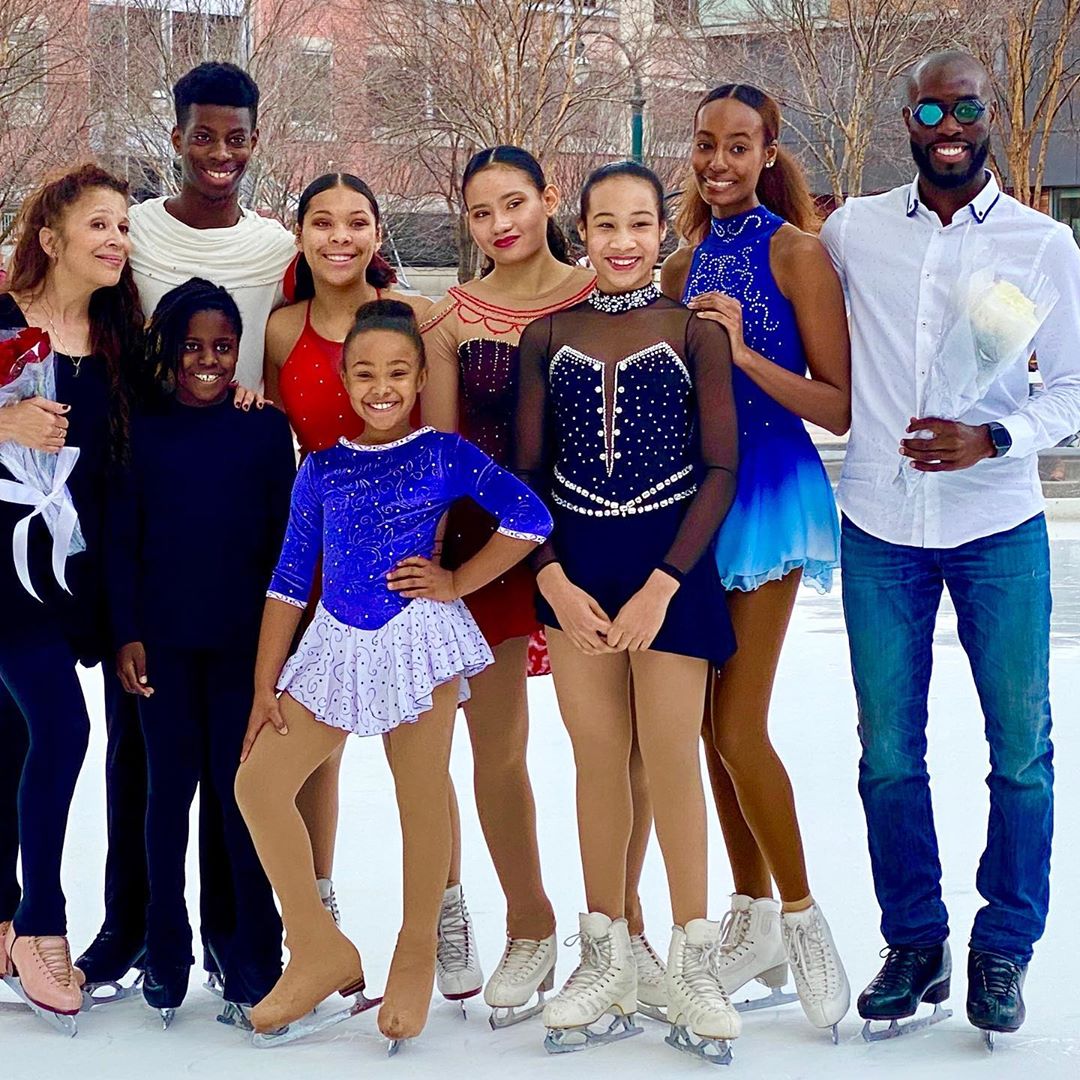 "We had tons of skaters sign up with us after the event," Savary said. "Future skaters are inspired by seeing and hearing from Olympic and elite-level skaters." 
Savary has also written a book titled Why Black and Brown Kids Don't Ice Skate: A Discourse on the Disparities of Race in Figure Skating. It shares his perspective and experiences as a high-level minority figure skater.   
"A big part of writing my book was for it to be an educational resource for minorities trying to navigate the complex world of ice skating," Savary said. "I heard so many stories of families being lost from so much disinformation and lack of information about the paths to elite competitive skating, which led many minorities to leave the sport much earlier with a bitter resentment to the sport of ice skating." 
Creating awareness of the sport to minority groups and removing financial barriers are at the top of the organization's list of goals. 
"We want to expand and have similar events all over the country," Savary said. "We also want to work with more schools and figure skating clubs. And finally, we want to be more integrated with U.S. Figure Skating and work together with them to bring in resources from all over the country." 
Because of the work of organizations like Diversify Ice, athletes are already seeing positive changes, as skater Leilani McAdams shared. 
"Being part of Diversify Ice, I have learned there is still a lot of work to be done to make skating a more inclusive sport, but progress is slowly and surely coming," she said. 
To learn more about Diversify Ice, visit its website (DiversifyIce.org) and social media accounts: Instagram, Facebook, Twitter and LinkedIn.