By Joanne Jamrosz, special to U.S. Figure Skating
She's an adult competitive skater, a junior coach, public relations professional and a skating club president. Calling Sandra Reichman a busy woman would perhaps be an understatement.
Reichman is the president of the Pines Figure Skating Club in South Florida, something she says is one of the most rewarding things in her life.
"There are a lot of things that go on behind the scenes that most people don't know about, but that's why our organization runs smoothly," Reichman said.
 As president, Reichman is responsible for the club's Facebook page, assisting the skating director with holiday show execution and set up, making sure test sessions run smoothly, creating board meeting agendas and the club's annual banquet, what Reichman calls "the Big Kahuna."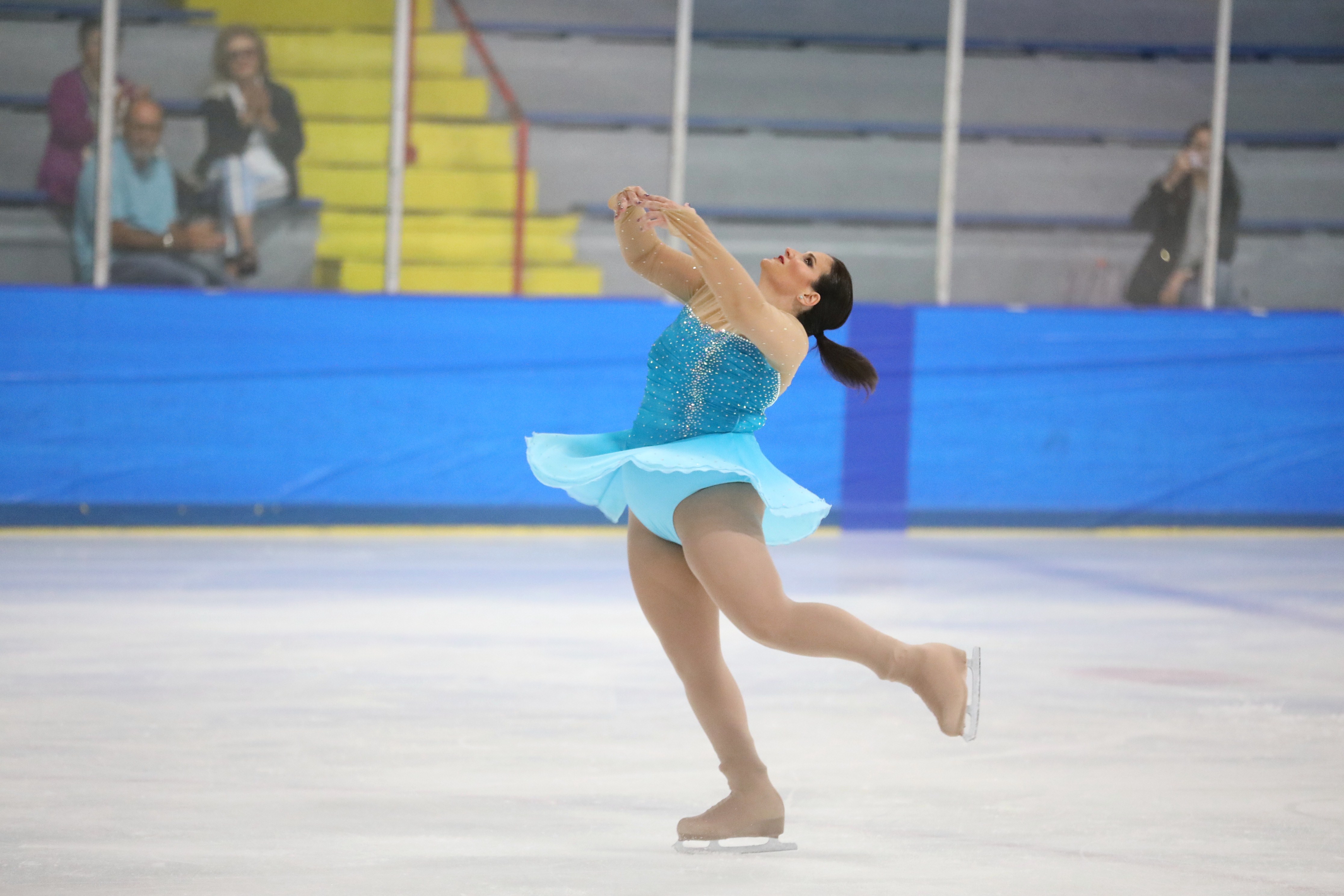 "There are so many parts of our club's leadership that made an impact on me. I really can't pick just one," Reichman said. "I love seeing the happy faces of our skaters after a holiday show, the feeling after getting a text from one of our coaches at a big competition saying 'he won!' And perhaps being invited to a skater's bat mitzvah and being part of her special day."
In April, Reichman looks forward to competing at the 2020 U.S. Adult Figure Skating Championships in Newark, Delaware, something that seemed impossible just three years ago.
"After I came back to skating at the bright young age of 31, I drilled my jumps every freestyle session starting from scratch on many elements because I took so many years off the ice," she said. "However, I still had the athlete mentality I had as a kid; keep going no matter what. But there was a problem. My ankle popped when I landed."
At the end of 2017, the ankle pain got worse. Even three turns were impossible. 
"During one lesson I took off for an Axel came down on my toe and tweaked my ankle. That was it," she said.
The doctor diagnosed her with a chronic fracture in the back of her ankle, severe tendonitis and degeneration of the peroneal tendon.
"After being referred to a specialist at the University of Miami Hospital, surgery was thought to be the only thing that would fix it," Reichman said. "That surgery was complex. A complete tendon transfer operation taking out the old tendon and replacing with a new one."
Reichman's surgeon also had another bit of news. There would likely be no more skating.
"As far as I was concerned a lifetime off the ice was NOT an option. I spent 10 weeks in an orthopedic boot up to my knee and on crutches," she said.
After getting the boot off, she began physical therapy three times a week for three months, pushing to get the strength back in her leg and ankle.
In June 2018, after seven months of recovery, Reichman returned to the rink scared to even step on the ice.
"But I did, holding the hand of a fellow adult skater," she said. "Tendon damage isn't like a break. It's something that will always haunt me. But I will continue to get up because that's what skaters do."
Reichman not only returned to the ice to compete in the Adult Championships, she was also a Get Up Champion.
"The award means a lot to me," Reichman said. "So many people said that retiring from skating wasn't the end of the world, and that I should find another hobby. But it was the end of my world and I was going to prove them wrong."
As if her schedule isn't busy enough, she also coaches learn to skate classes on weekends and teaches private lessons at the Pines Ice Arena. Reichman loves the joy of working with her smallest skaters, or as Reichman calls them, her "littles."
"What I love most about them is their smiles and their laughs when they finally do something right, and how excited they are to see me when they arrive in the morning," Reichman said.
She also coaches adult skaters and works a full-time job in public relations for Miami-Dade County, keeping a daily schedule that would be overwhelming for most, but Reichman wouldn't have it any other way.
"I am motivated to be involved with my skating club and rink because I know skating shaped who I am as a person," Reichman said. "It gave me the tools to succeed as an adult. It taught me time management and the ability to juggle many things at once. It taught me how to win and how to lose gracefully. These are skills many don't have, and I want to be able to pass these skills down to a future generation of skaters. I want our members and their parents to see the joy in skating that I do."