Editor's note: Two-time Olympian Mirai Nagasu stepped up in April to help her parents' sushi restaurant in Arcadia, California, stay afloat during this economically crippling pandemic. Nagasu is one of countless U.S. Figure Skating members helping others during these trying times. Check out the June-July issue of SKATING magazine to read about other members making a difference in their local communities. 
By Lynn Rutherford
Mirai Nagasu, no stranger to overcoming adversity during her competitive career, seems to have hit on an effective game plan for these troubling times.
Stay productive, and hopeful. Entertain new ideas. And let yourself binge watch Netflix from time to time.
"I think quarantine life kind of suits me, because it's embarrassing how much I enjoy being awake until 2 a.m. and then not waking up until noon," Nagasu said. 
When reminded that nearly two decades of early morning practice sessions in cold ice rinks may have earned her some slack, the irrepressible Nagasu wielded a bit of her dry humor.
"I really appreciate that you're giving me an excuse," she said. "Right now, I'm like, 'Sorry, I'm too busy to do actual, real adulting, because I have to watch 'Ozark.'"
The Olympic Team Event bronze medalist, who owns seven U.S. Championships medals including the 2008 U.S. title, has spent the coronavirus pandemic holed up in Boston with boyfriend Michael Bramante, a former U.S. and French ice dance competitor who now coaches, and her two dogs, Pika and Lincoln.
She's also seeking treatment for a still-healing hip injury, which required surgery following the 2018 PyeongChang Games.
"So many things bring me to Boston," Nagasu said. "A boy … and I really want to get my hip sorted out, because I really miss skating a lot."
"There's part of it I don't miss, but I miss my skates, which is odd enough," she added. "I feel like they're like a waste of space right now and just sitting in the corner of my room. I haven't put them on, and so it's sad."
With Boston's ice rinks closed for the COVID-19 pandemic from March through June, the skater devised a new training regimen, one she's sharing with friends back in her hometown of Arcadia, California.
"Right now, I'm doing a lot of YouTube workouts, and I actually make a bunch of my high school friends work out," she said. 
"I think I would make a good trainer, because I'm like, 'No! You can do it.' I'm kind of surprised with how motivating I can be to get my friends to do workouts, but it's not as satisfying as pushing through a long program."
And despite her joking words, the 27-year-old has been actively engaged in adulting, including helping to save Sushi Kiyosuzu, her parents' sushi restaurant in Arcadia.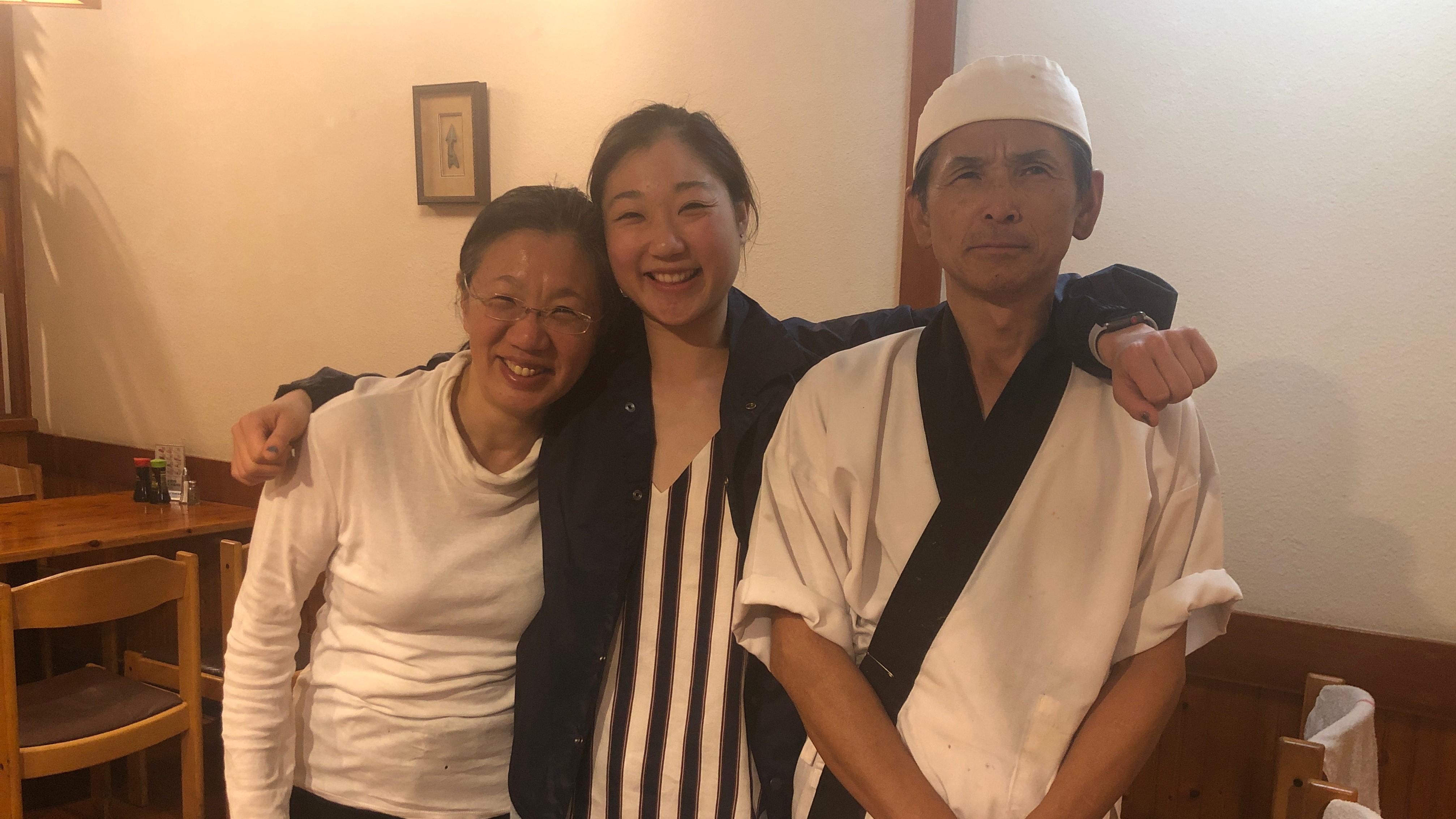 Skating fans who have followed Nagasu's career since she surged to fame with the 2007 U.S. junior title remember Sushi Kiyosuzu as the family business where the youngster, after a full day of school and practice, would often sleep on a cot in a storage room. Later, she sometimes worked there alongside parents Ikuko and Kiyoto. 
The successful mom-and-pop operation paid for years of skates, lessons and ice time, so when COVID threatened to close it down, Nagasu stepped in.
Through her Instagram network, she connected with Erik Bruner-Yang, a James Beard Award-nominated chef and Washington, D.C., restauranteur who founded The Power of 10, a nonprofit program that funds restaurants so they can pay staff and provide meals for healthcare workers and others affected by the pandemic.
Bruner-Yang, a rising star in the culinary world, owned four restaurants in Washington, D.C., but two have closed indefinitely. Founding The Power of 10 was his way to ensure other restaurants survive.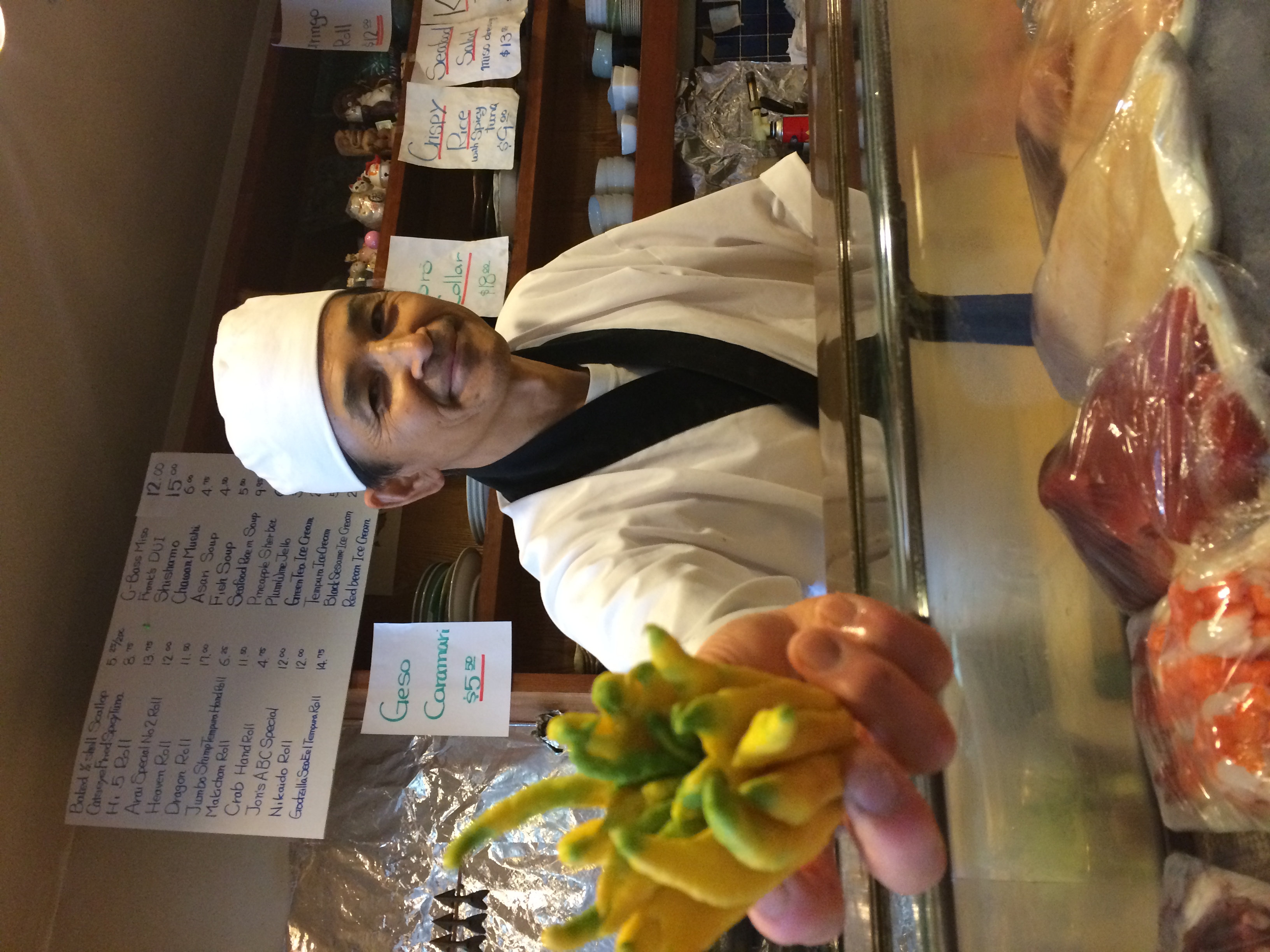 "The ultimate goal was to keep dollars within my community, keep my community intact while servicing others, and so that's where the idea of Power of 10 came up," he said. "That in a week $10,000 could create 10 full-time jobs and provide a thousand free meals to people in need in any community in America. The math would work anywhere."
Bruner-Yang started the initiative in D.C. in March, raising $200,000 from individual contributions and foundations via a website, powerof10initiative.com. Individuals contributed by purchasing one to 1,000 meals at $10 each, and the money funded the food and restaurant workers' salaries. Meals were delivered to a hospital, homeless shelter and other facilities hard hit by COVID.
"You typically get what would be a $20 to $25 entrée at a restaurant," he said. "What we can do with that kind of money at the scale of the meals, is people can get to eat really amazing food."
In late April, Sushi Kiyosuzu became the first Los Angeles-area business to participate in the initiative. The restaurant started with 500 meals per week, before doubling to 1,000 meals, delivered to a local hospital and Asian youth center, among other recipients.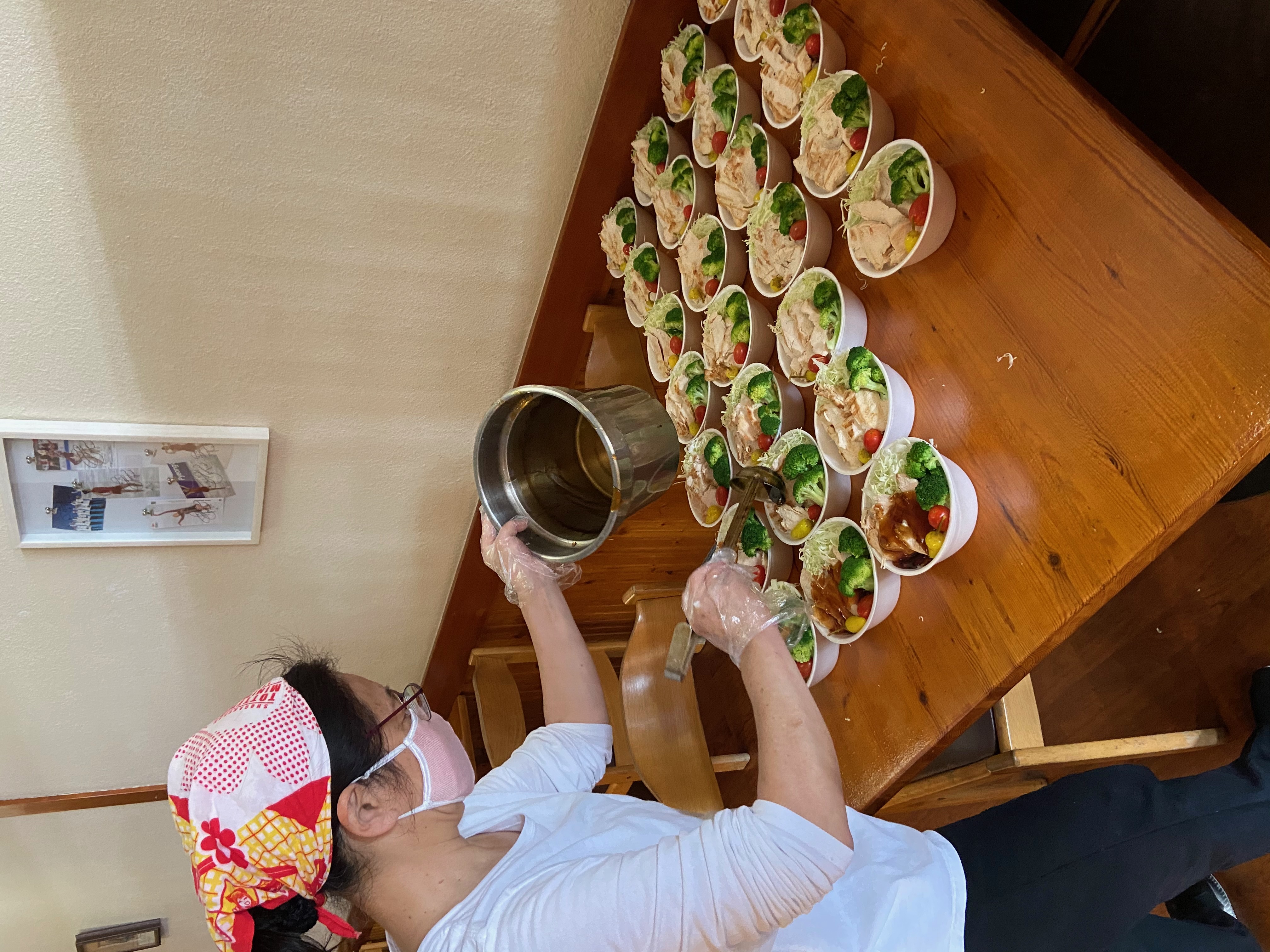 "When I went to them with this idea of Power of 10, my parents wouldn't even listen to me, because they're like, 'No, we're fine. We're just going to get a government loan and then try to stay afloat,'" Nagasu said.
But government funding soon grew scarce, and completing the required forms was difficult for the Japanese-born Ikuko and Kiyoto.
"They finally were like, 'OK, fine, we're open for the idea because we're really desperate and this is a really hard time for us,'" Nagasu said. "It was kind of like trying to get them to do a triple Axel. In the beginning, it wasn't going to happen. But now, I've explained social media to my mom, how they have to make the food look really tasty so we can promote it. And many times a day she goes, 'Is this aesthetically pleasing enough?'"
The effort worked. Through a combination of The Power of 10, and takeout business from loyal customers, Sushi Kiyosuzu has kept its doors open. A recent satisfied customer gave the restaurant five stars on Yelp:
Great sushi! I've been here and eaten in the restaurant before it closed only for deliveries during the pandemic. Friendly staff.  During the pandemic I have ordered for pick-up. They take precautions to keep everyone socially distanced. Tasty food and efficient staff.
"It's been an interesting journey," Nagasu said. "It's definitely a flip around from my parents supporting me, even though they're still supportive."
Next up for Nagasu, she hopes, is regaining strength in her hip. She's consulting with Dr. Ellen Geminiani, the chair of the U.S. Figure Skating Sports Science and Medicine Committee who practices at Boston Children's Hospital, in hopes of resolving chronic pain from her earlier surgery. Even if she never returns to competition, she would certainly like to pursue a performing and coaching career free of pain.
"Nothing is as satisfying as pushing through a long program," she said. "I guess I like to be hard and mean to myself because there's nothing like feeling your lungs almost give out after a long program, and then going back to work on the elements that you made mistakes on. I miss all that."