By Abby Farrell
As U.S. Figure Skating's solo dance program gains more popularity throughout the United States, the Ice Den Solo Dance Team based out of Chandler, Arizona has seen increasing success over the past few years.
Their upward trajectory is thanks to head coach Naomi Lang, who knows a thing or two about ice dance – a close relative to solo dance but solo dance is competed without a partner.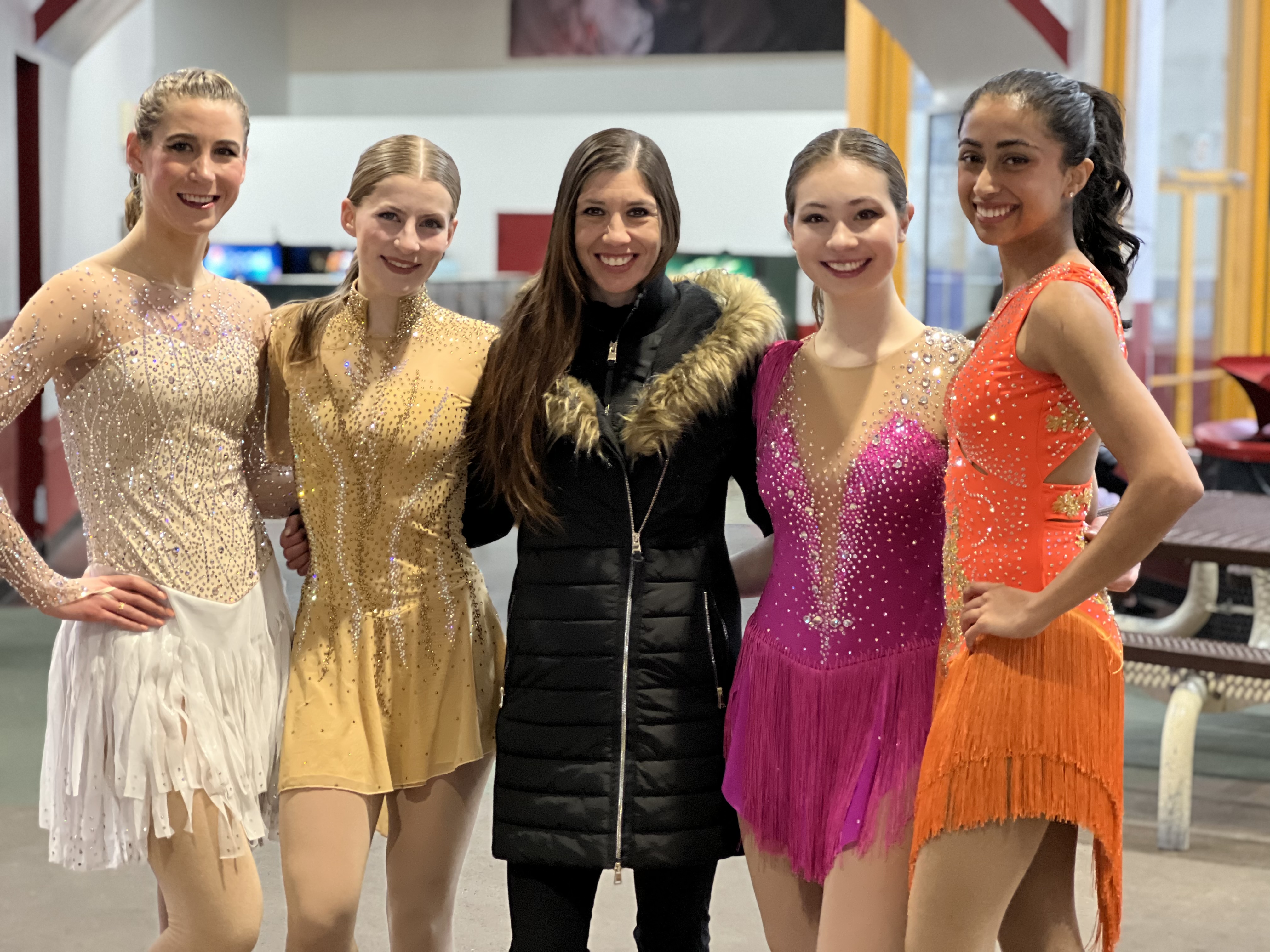 Lang, the first Native American woman to compete at the Olympic Winter Games, began the process of starting a solo dance program at the Ice Den Chandler seven years ago due to a noticeable growing interest in solo dance among skaters.
A five-time U.S. ice dance champion, Lang fondly remembers watching younger skaters become interested in dance after watching her first student, Team USA's Karina Manta.
As a singles event, solo dance athletes typically represent their club but travel and compete as individuals. To change that mindset, Lang had a new idea – create a team so that solo dance can adopt the off-ice camaraderie that is typically found in team sports. Her club's skating director agreed, and the team became official in 2020.
Due to the large number of skaters at their rink who were already competing in ice dance or had an interest in starting solo dance, recruiting members was never a problem. The solo dance skaters also train with the club's 12 synchronized skating teams since several of the elements of solo dance and synchronized skating mirror each other.
"We've built this huge program here that just feeds into each other," Lang said. "So, when they're in the offseason, we're ice dancing and when we're not ice dancing, we're synchro-ing, so it kind of works."
At the time, creating a solo dance team was something clubs had rarely seen, but in Lang's mind, it made perfect sense. Creating a team would allow them a new avenue to raise funds and lower the cost of participation for skaters. Plus, the skaters within the club already traveled together and had close relationships with each other.
The team trend caught on too. As the team began traveling and competing at events, they noticed other clubs taking note and forming their own teams.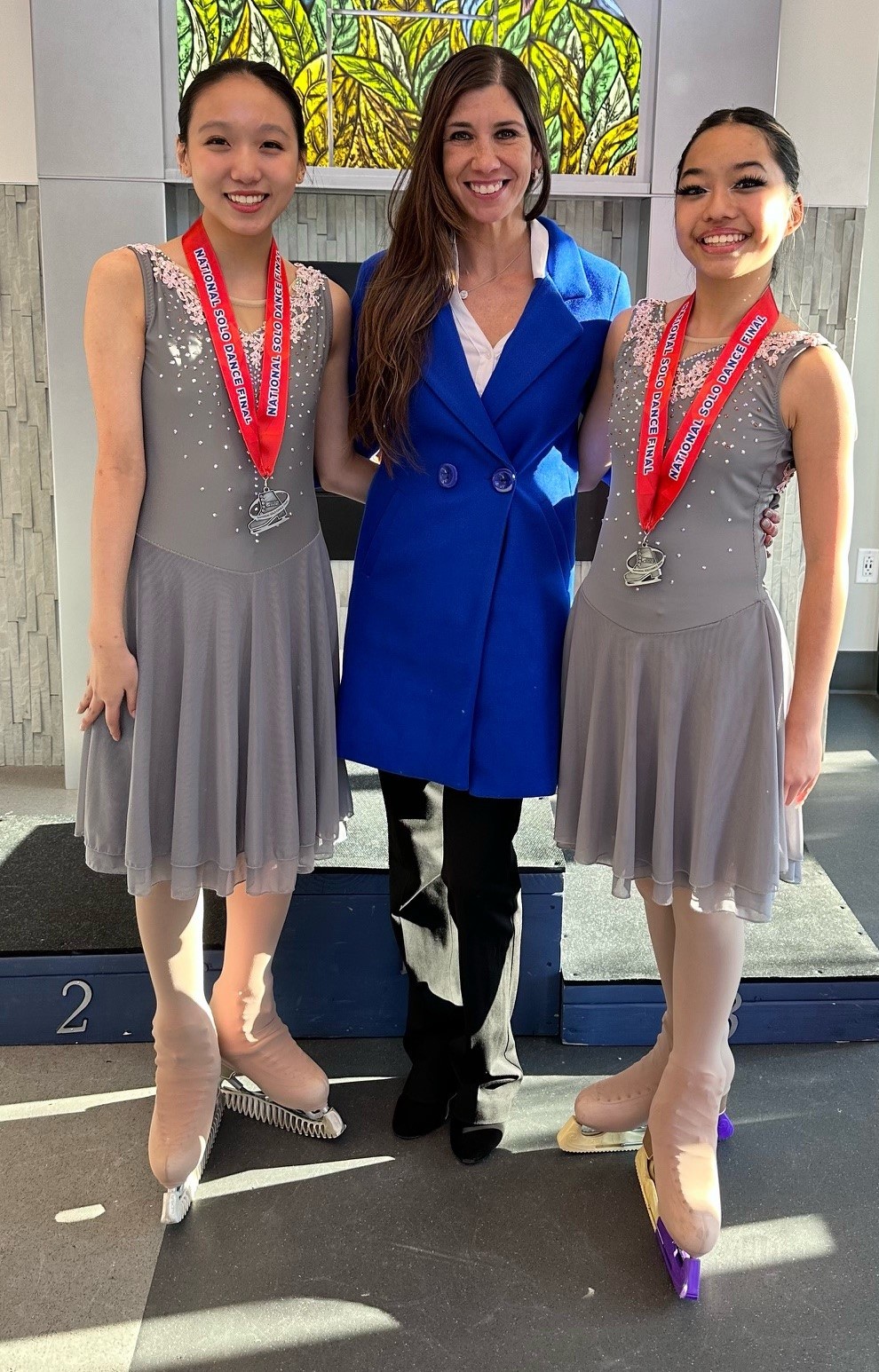 "We were the first to have team jackets — team swag and stuff like that," Lang said. "It got noticed by the other coaches and the officials and they're like, 'Oh, there's the Arizona team.' Then Kalamazoo caught on and now they have solo dance jackets and then I think one in Michigan has solo dance jackets. It has caught on around the country now to form your own solo dance team, which has been really cool."
Traveling as a team allows teammates to bond while doing fun activities outside of the rink.
"Whenever we travel together, we try to have as much sportsmanship as we can and we go to team dinners," Lang said. "All the parents join the kids, and we try to do outings together to go to museums or whatever is in the area just so kids aren't stuck in the rink and they're being educated."
Lang is proud to see that the concept of forming teams for solo dance, which is a singles event, has resonated with clubs across the country.
"It's cool to show that [teams] could work," Lang said. "Even if you are a solo ice dancer, we all work together and support each other … I think that's really important nowadays to have that sense of camaraderie and sportsmanship that a lot of skaters miss. So, we try to really teach that here in Arizona at our rink."
The 2023 National Solo Dance Finals were held September 14-16, and 14 skaters represented the Ice Den Solo Dance Team across 22 events ranging from the preliminary to gold-international level.
Skaters from the team saw success with six athletes earning spots on the podium, specifically in shadow dance. Maria Gonzalez and Abigail Dalsin earned bronze in gold-international shadow dance, and the duos Keira Liu and Kate Liu and Kate Liu and Shauna Vorhees clinched the pewter medal in the pre-silver and bronze shadow dance events, respectively.
Although the team had unprecedented success, what matters most to Lang as a coach is seeing her athletes grow and develop as skaters and as people as they progress through their skating careers.
"[It's most gratifying] when I get a person that starts the team in preliminary – this is just now happening – then finishes in senior and then goes off to college," Lang said. "They literally train their whole career and they've been doing the [Solo Dance] Series since they were preliminary. So, I think that the biggest satisfaction is to watch them get their gold medals and then head off to adult life."
U.S. Figure Skating is proud to celebrate our diverse membership. Click here to share your story with us for a chance to be featured on U.S. Figure Skating's website or social media channels.