By Mimi McKinnis
A good manager uses their strengths to help their team succeed. A great manager inspires others to do the same. Gail Hanson-Mayer is no stranger to the qualities of successful management, serving as team manager of the Haydenettes for more than 20 years—a career that has seen her manage a team at every single World Synchronized Skating Championships.
"To be a team manager you must be organized, have the ability to multitask, and most importantly the support of your coaches, parents and athletes," Kristina Glisson, senior team manager of the Crystallettes, said. "Gail is a seasoned vet when it comes to managing her team. She knows the ins and outs of what it takes to have her team ready for the season."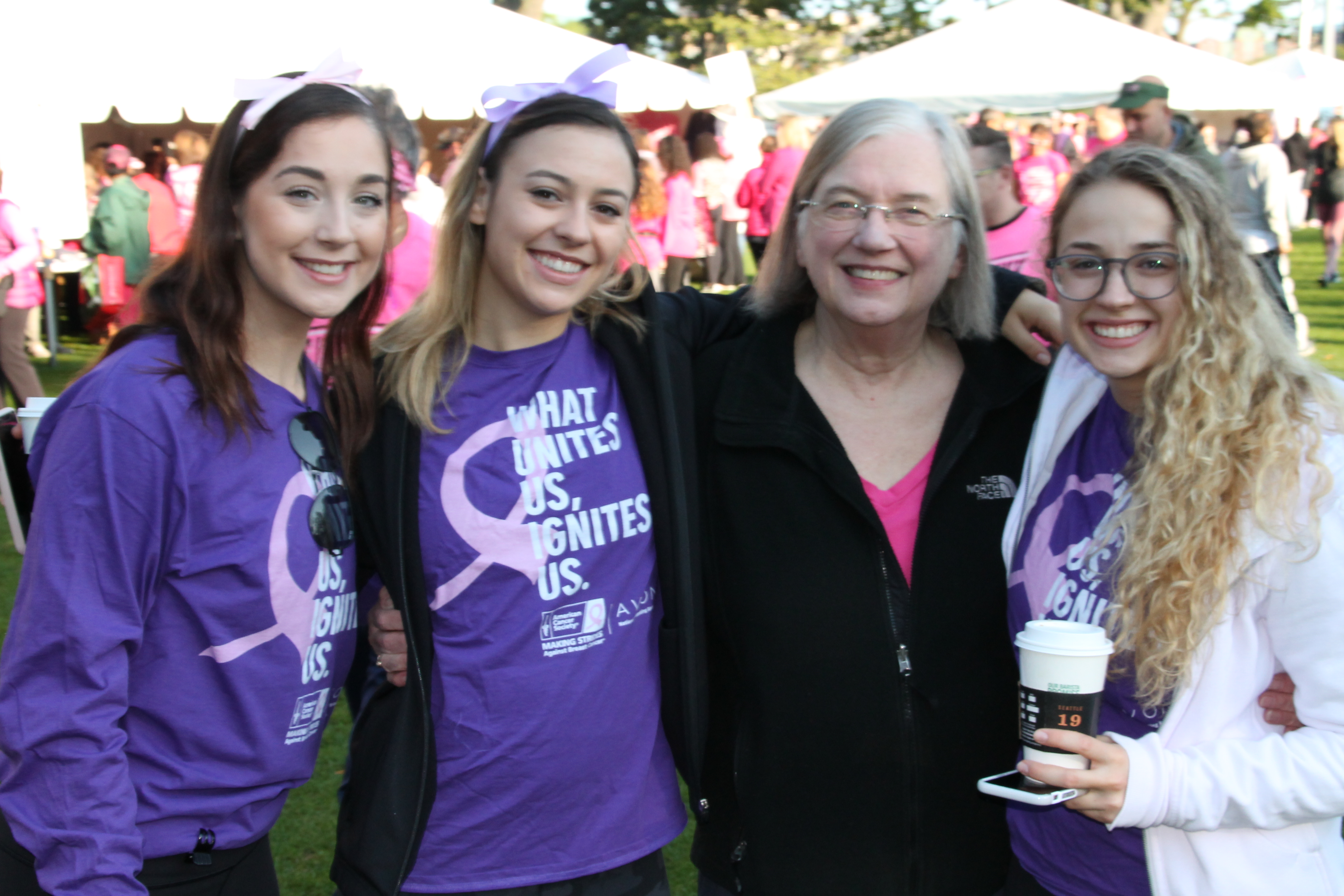 Acting as a liaison between the team's head coach and the athletes, Hanson-Mayer handles everything from coordinating schedules, organizing travel and athlete itineraries, to arranging medical care when needed, leading communication, providing support and helping to ensure athlete safety.
"I provide a lot of emotional support," Hanson-Mayer, a full-time psychiatric nurse by day, said. "Honestly, it sounds simple, but some days it's just making sure they eat. I try to make it all come together so the skaters and coaches can focus on skating. They can worry about training and competing and I'll handle the rest."
Hanson-Mayer began her involvement as a parent volunteer when her daughter competed on three different Hayden Synchro teams throughout the 90s. As the decade came to a close, Hanson-Mayer decided to stay with the organization after her daughter left the ice for college in order to lend a hand at the inaugural ISU World Synchronized Skating Championships, held in Minneapolis, April 7-8, 2000.
"I'm sure I got roped into doing it in the beginning," Hanson-Mayer joked. "I think I attended my first synchro event as a chaperone. The whole organization was running on parent volunteers, and things are always smoother when the helpers are more experienced. I've always just stayed with it. I've been very fortunate to work with great coaches in Lynn [Benson] and Saga [Krantz], and I just love working with the athletes. Their commitment and dedication is very impressive."
Hanson-Mayer's contributions to the team are impressive in their own right, making an impact not only within the organization but within the synchro community at large.
"A team manager plays many different roles within a team," Jen Sais, Skyliners general manager since 2014, said. "The person must be extremely detail-oriented and organized. They must work well with the skaters and coaches in helping establish rules and objectives within a team. A team manager works to maintain a cohesive environment for both the skaters and coaches. The team manager needs to maintain a sense of calm in a sometimes stressful environment.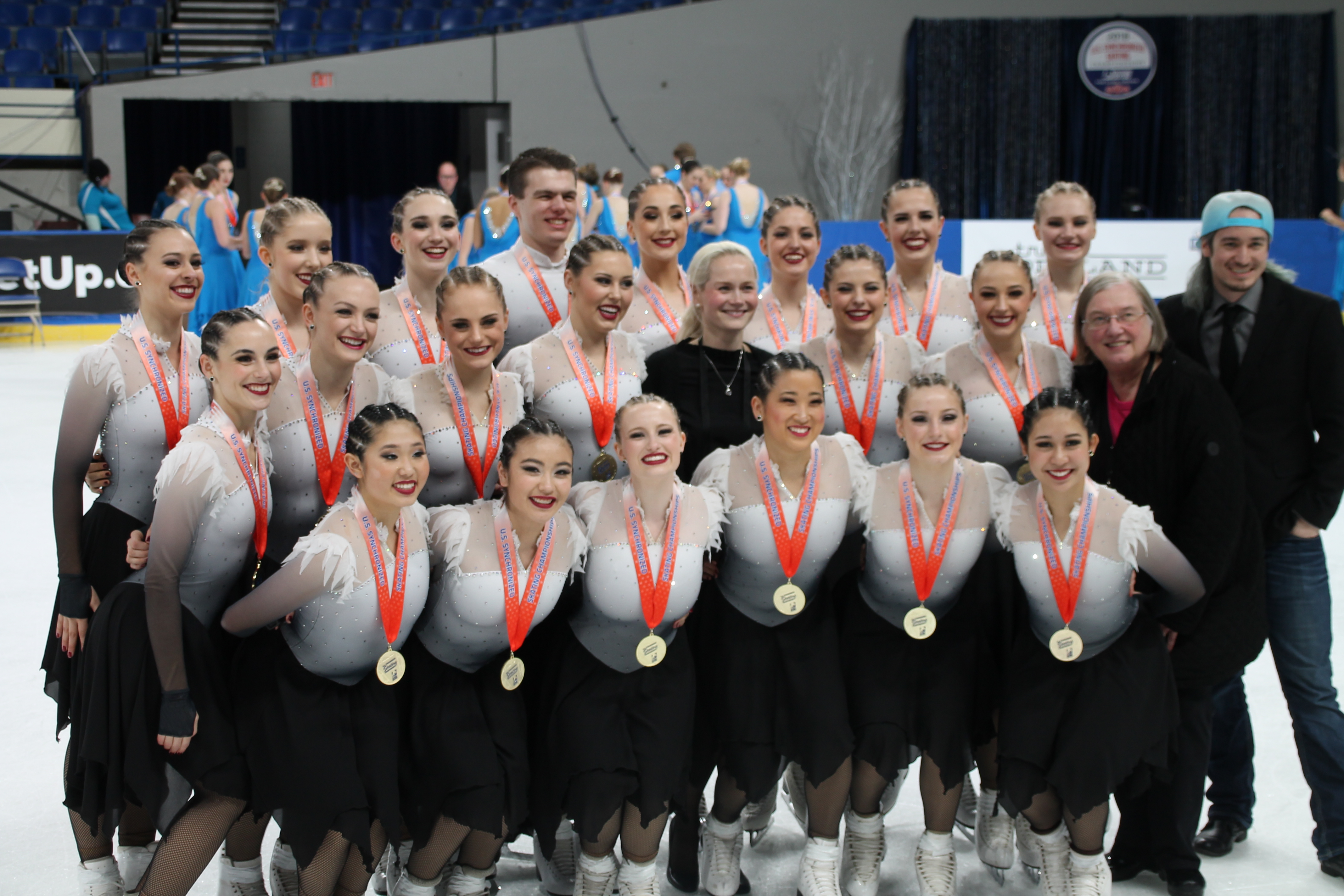 "Gail's dedication to her organization and her teams is not only impressive but legendary. I have watched Gail from the sidelines for quite some time. I love her sense of humor and her honesty. I am in awe of her stature in the skating community and the mutual respect she shares with her skaters. The dinners we have shared are filled with laughter and tears, a one-up of stories of a multitude years of travel with our teams. While Gail and I spend little time together at competition, I look forward to her wave in the hall, her good luck gestures and our time at the boards trying to get our skaters off the ice after awards. This season I took comfort in our talks when COVID derailed our plans of travel abroad. We brainstormed together, knowing our goals were the same, that our priority was the safety of our skaters and coaches."
Synchronized teams were arguably the most impacted skating discipline when the global pandemic took its toll on sports around the world. With events canceled, rinks closed and the future in question, Hanson-Mayer's promise to provide emotional support was put to the test, along with her medical background, as the organization navigated the ever-changing health crisis.
"It was very challenging," Hanson-Mayer said. "The team was still able to skate, unconnected, which was fortunate. My role shifted from working out travel and competition logistics to making sure the skaters were following the rules. I worked with the rinks to make sure I knew the protocols, from testing to distancing and masks. We created our own team protocols to keep everyone safe, and I pushed to enforce them. I fielded a lot of questions, but at some points, no one knew the answers. We all learned more. Keeping everyone safe and taking care of all the skaters was such a very important thing."
While the team still practices in masks, their training and commitment through adversity paid off in March when they won a historic 29th U.S. title and made their 22nd consecutive World Team. Hanson-Mayer contributed heavily to that steadfast dedication, and to others managing their teams through uncertain times—an impact Sais feels will create a ripple effect for years to come.
"For an organization to succeed it takes work, years of incredible amounts of work," she said. "Gail has been deeply committed to synchronized skating and the Hayden Organization for several decades and her efforts and successes have not gone unnoticed. Those that have skated under her leadership will continue to pursue roles in synchronized skating and hopefully lead with that same dedication. Gail has set the standards high and I am honored to be able to call her a friend and colleague."
As for the future?
"My hope is to one day see synchronized skating as an Olympic sport," Hanson-Mayer said. "That's where it belongs. If that happens, I'm sure the elements and requirements would be adjusted, along with the team size. I would love to be here to see how it all works to make that happen. It would be a career highlight for sure, even if I'm cheering them on from my living room. But whatever happens next, I'll be supporting my teams—no matter what."