By Troy Schwindt
New Jersey eighth-grader Antonia Galdi is leading the charge to introduce ice skating to underprivileged children in her community.
 
Through her SkatingForAll school community project, and in cooperation with the Skating Club of Morris, Galdi hosted a free two-hour skating session on May 14 at Mennen Sports Arena that helped raise $4,000. Her goal was $2,500. The funds will provide children ages 3 to 7 access to an eight-week Learn to Skate USA program, which includes instruction, ice time and skate rentals.
 
The free skate session followed the club's spring ice show, which featured the theme "Let's Go Disco."
 
"The mission of SkatingForAll is to broaden access, diversity and inclusion in the sport of skating in Morris County, New Jersey," Galdi told teachers and parents during her presentation at Red Oaks School in Morristown, New Jersey. "This project is meaningful to me because the Learn to Skate program at Mennen Arena is where I started my figure skating career at the age of 3."
 
From Learn to Skate, Galdi has gone on to compete at the national level, most recently finishing fifth at one of the 2022 Championship Series competitions.
 
"Last summer, I began giving back to this program by becoming a junior Learn to Skate mentor," Galdi said. "Since then, I assist in coaching Learn to Skate every week. Skating has taught me important lessons that will carry me through life, such as discipline and time management. I have learned so much from this sport and my coaches, especially my head coach Kathy Bird.  I want to share this opportunity with more children. I hope that they find an athletic passion through this program that will benefit their life, just as I have."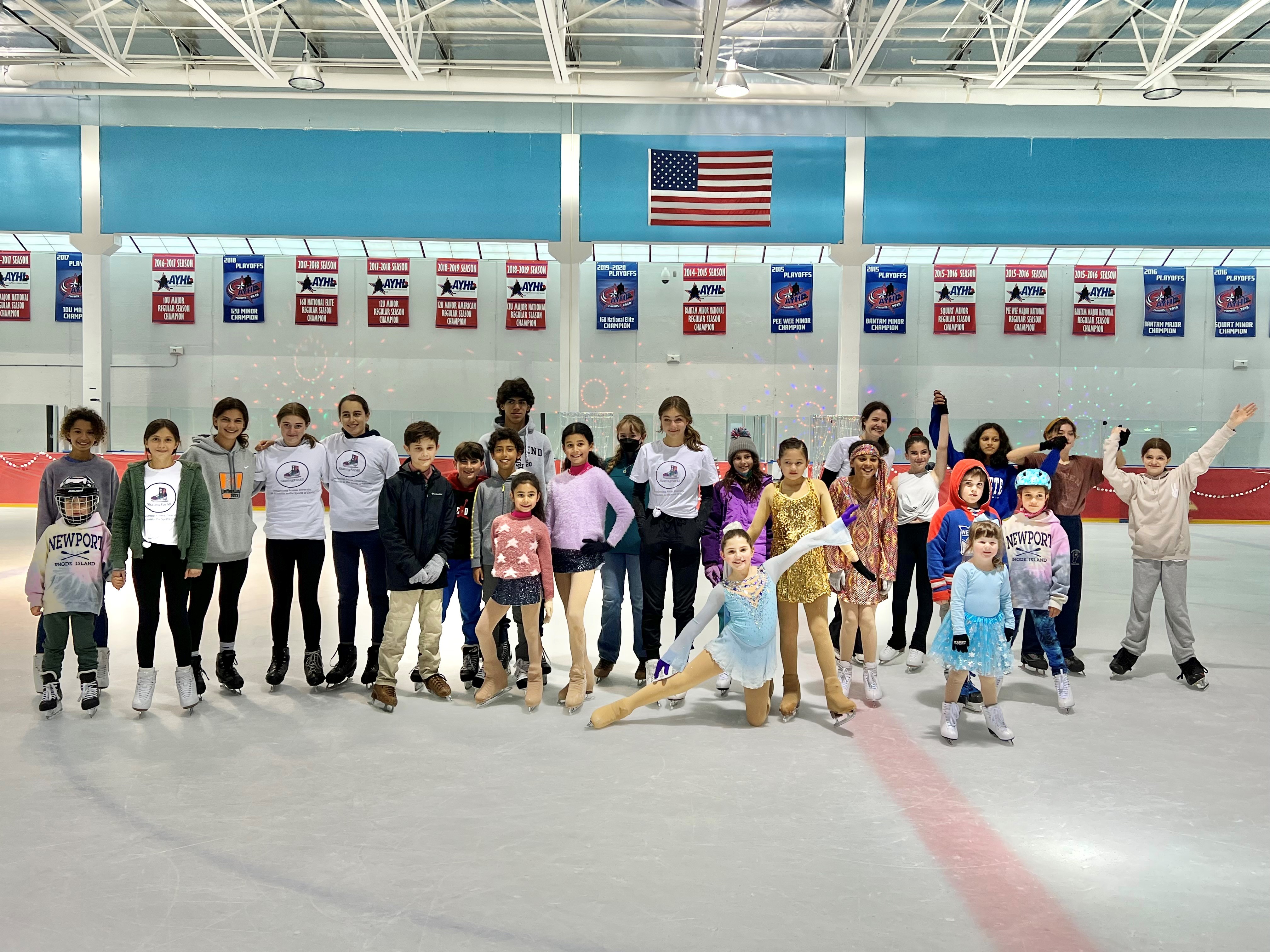 Moira Colquhoun, president of the Skating Club of Morris, played an integral role in helping Galdi and SkatingForAll become a scholarship program within the Skating Club of Morris. The club and Mennen Arena work together throughout the year to provide scholarships to beginning skaters. Galdi's efforts, Colquhoun said, is a great example of giving back to the sport that has meant so much to her.
 
"I think it is fabulous that Antonia has imagined, created and brought to fruition SkateForAll," Colquhoun said. "The Skating Club of Morris is proud to partner with her in the initiative, and we hope to see it continue for years to come so our community can benefit from her efforts. Well done Antonia!"
 
Galdi's work on the SkateForAll initiative drew the attention of the NHL's New Jersey Devils Youth Foundation, who visited on the phone with the enterprising teen and Mennen Sports Arena Skating School Administrator Lisa Blue about possible joint projects in the future.
 
"This is exciting, and Antonia's hard work and desire to welcome more children into the sport of ice skating is inspiring," Blue said.