By Jillian L Martinez 
More than 1,600 volunteers make up the officiating community across U.S. Figure Skating. The "backbone" of the sport, officials are responsible for enforcing rules and regulations. Two officials, Colin McManus and Rochelle Revor, are part of a new generation of officials hoping to modernize the sport and bring relatable faces to competitive figure skaters.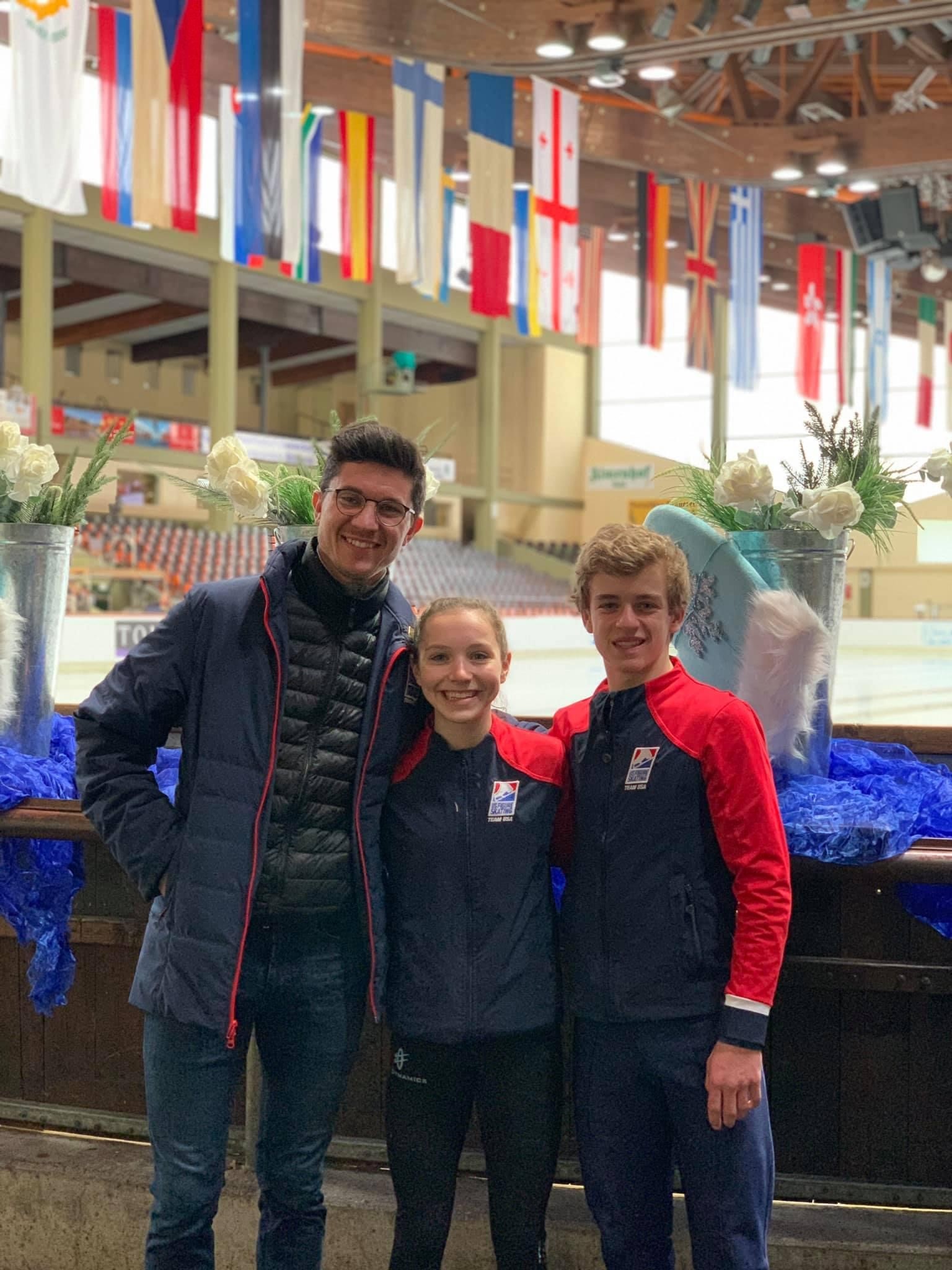 "Giving back and volunteering was a very big part of my family and what we did in skating," said McManus, a former Team USA ice dancer who retired from competition in 2017. "One of my head coaches was a technical official, so the way we were trained in our skating careers was to almost think like an official. [After retiring], it was a very natural transition to the technical side of officiating because that's how we were brought up in our career." 
In addition to being a technical official, McManus serves as a coach, choreographer, is an athlete member on the U.S. Figure Skating Board of Directors, is on the Athletes Advisory Committee and is a Team USA team leader. 
"You can be a technical official while coaching, but you cannot be a judge and continue to coach," McManus explained. 
As a technical official, McManus holds a national appointment, which is the highest appointment one can have in the country. And, soon, he will be sent to get his international appointment. Separately, as a team leader — which McManus describes as another type of official — McManus serves as a support and liaison for current Team USA skaters at competitions.
"I think I bring that fresh perspective from just being on the ice [and having gone through] everything that they've been through," said McManus. "Now, I'm there on the other side of the wall."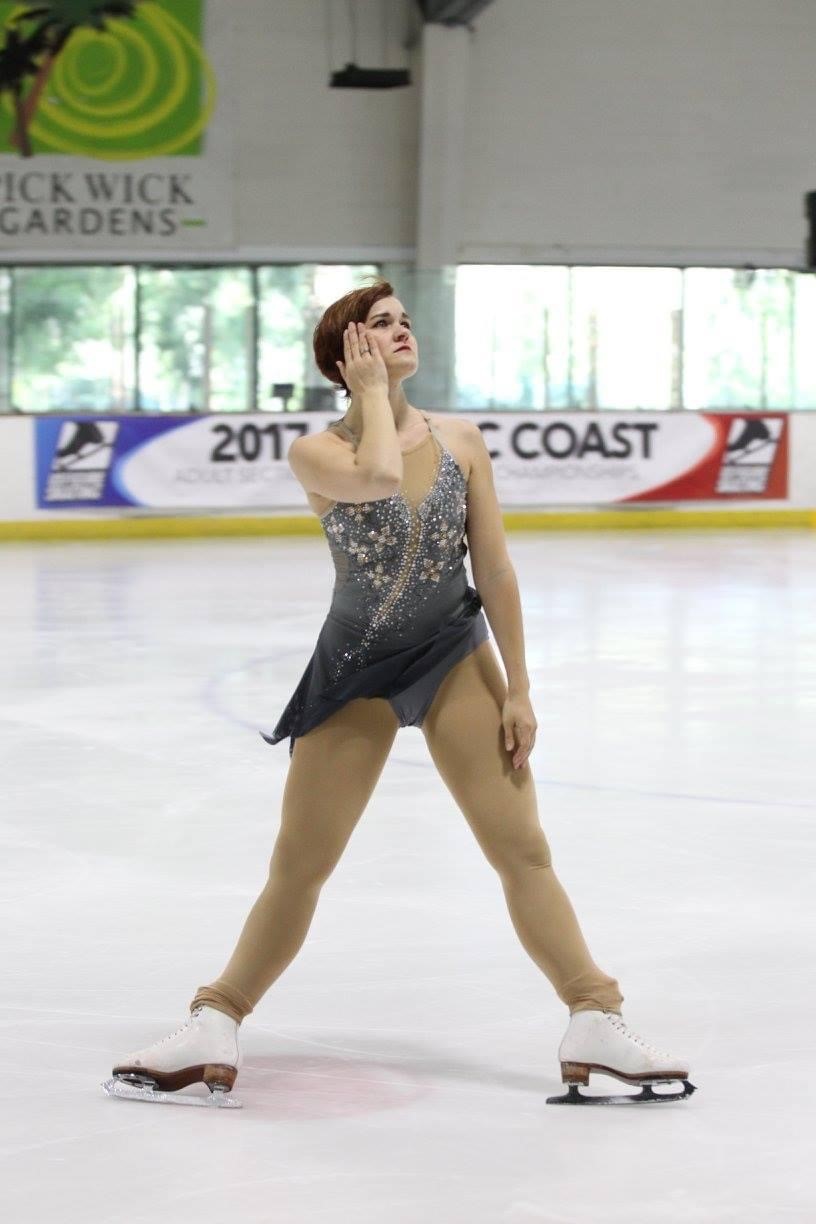 Unlike McManus, Revor is still an active competitor within the U.S. Figure Skating adult skating program. Revor started skating when she was 12 and continued recreationally throughout her time in high school. However, it was the adult skaters, who also served as judges, in the Indianapolis skating community who showed Revor skating could be a lifelong sport. 
"I realized I didn't have to stop skating when I went to college," Revor shared. "I saw being an official was something anyone could do and was a great way to give back."
Besides being a singles and ice dance adult competitor and judge, Revor volunteers in a number of committees: the Adult Skating Committee, the Domestic Officials Recruitment & Management (DORM) Committee, Judges' Management Subcommittee and the Test Committee. 
A self-described, figure skating "nerd," Revor's first judging experiences involved her own notebook scoring system while watching competitions on TV as a teenager. Soon after, Revor took advantage of judging opportunities at Basic Skills competitions where a minority of the panel did not have to be appointed judges. By 18, Revor started to pursue the trial judging track. 
"Knowing the rules and having the opportunity to give back to the sport is really important to me," Revor said. "One of the reasons I wanted to be an official instead of a coach was because I wanted to pursue a career not tied to figure skating. I wanted to choose my own commitments and choose a schedule that provides work-life balance. Being an official allows me to do that." 
Revor, who also works as a marketing operations coordinator, holds a regional competition appointment for single and pairs skating and a novice sectional appointment for ice dance. With such appointments, Revor finds herself judging up to 20 regional-level qualifying competitions and local nonqualifying competitions throughout the year. 
Like McManus, she continuously speaks to young people about the need for more qualified officials. 
"Oftentimes it takes just having an in-depth conversation with somebody about what it takes to even get started," Revor said. "A good place to start is just to have a conversation with a judge or two in your local area to get a sense of what steps you would need to take to get started. I hope to be able to inspire and recruit more officials to join the ranks."
McManus added there is often a stereotype that officials have to be older and more experienced in life. Yet, recent competitors and currently involved athletes provide a fresh perspective to officiating. Most importantly, as diversity grows within the sport, Revor said it is important for the judging panels to reflect that diversity. 
 "[Being an official] is a great responsibility, and it's an awesome opportunity to make an impact on the next generation of skaters coming up," McManus reflected. "[Ultimately], our goal as young officials is to make the experience a better experience for everyone"
Interested in becoming an official? Learn more and start the process here.