Compiled by Taylor Dean
It was a spellbinding month in January as clubs and rinks across the country joined U.S. Figure Skating for another successful National Skating Month. Equipped with the theme "Discover the Magic of Skating" and a variety of swag items from the National Skating Month kits, clubs and programs hosted events that created magical moments for new skaters and families nationwide. 
"It's always exciting for us to see how National Skating Month evolves from year to year," U.S. Figure Skating Senior Director of Membership Susi Wehrli McLaughlin said. "Our clubs and programs made the most of the magical theme this year and delivered hundreds of fun-filled skating events across the country." 
U.S. Figure Skating mailed 578 National Skating Month kits to program and rink directors who ordered them. The kit included a themed poster and giveaway items including chapstick, gloves, pencils and more. Clubs also had access to a suite of resources online via U.S. Figure Skating's newly renovated website and NationalSkatingMonth.com, where they could download printable resources and activities. 
Here are some highlights of 2020 National Skating Month: 
Brooklyn Blades on Ice — Brooklyn, Ohio
Brooklyn Blades on Ice welcomed nearly 200 community members to their 19th annual "Gr8 to Sk8" event. The day included one hour of free skating with instructors on hand to help beginners get started. The club also hosted a raffle with skating-related prizes and free items for kids at the event. 
Elizabeth Misson, the Learn to Skate USA program director, attributed the success of the event to a single Facebook event post. 
"This year's event was one of our most successful yet," she said. "The Facebook event really took off like wildfire. It was shared more than 100 times and even caught the interest of our local NBC TV news station." 
Local TV WKYC previewed the event the entire morning with live shots during its newscast. Because of the success of "Gr8 to Sk8," Misson anticipates at least 10 families signed up for regular lessons. 
"For us, it's all about creating awareness in the community that we have a great facility and that we offer affordable classes for kids of all ages and ability levels," Misson said, "and that skating is for everyone."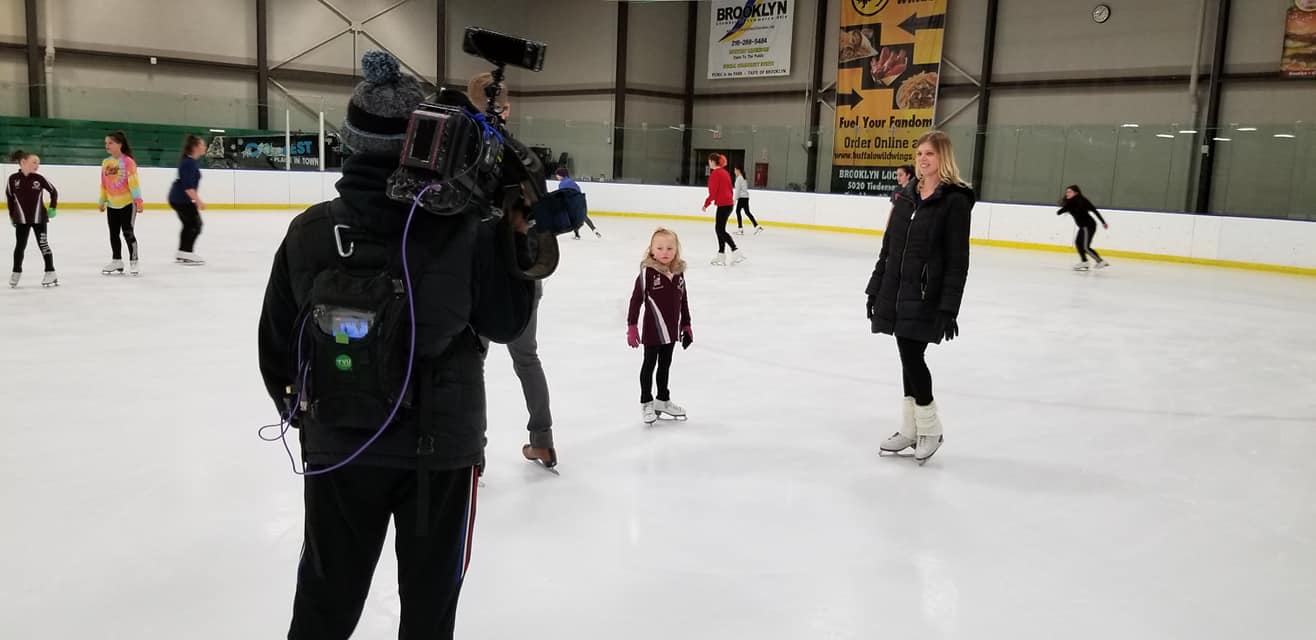 ONYX Suburban Skating Academy — Rochester, Michigan
The Learn to Skate USA program at the ONYX-Rochester Ice Arena held a "Try Skating for Free" event. Organizers received 119 first-time registrations. The event began with an exhibition featuring the rink's competitive skaters and the synchronized skating and Theatre On Ice teams. A session with free lessons followed. Assistant manager and skating director Daniel Palmeri was elated with the success of the event despite blizzards across Michigan. 
"At the end of the day, we hope we were able to share the magic of skating with all of our attendees," he said. "We saw many smiling faces and proud parents.
"Our annual Try Skating for Free event in conjunction with National Skating Month would not be a success without the support of my team of instructors, our figure skating club, ONYX-Suburban Skating Academy, and the rink management team."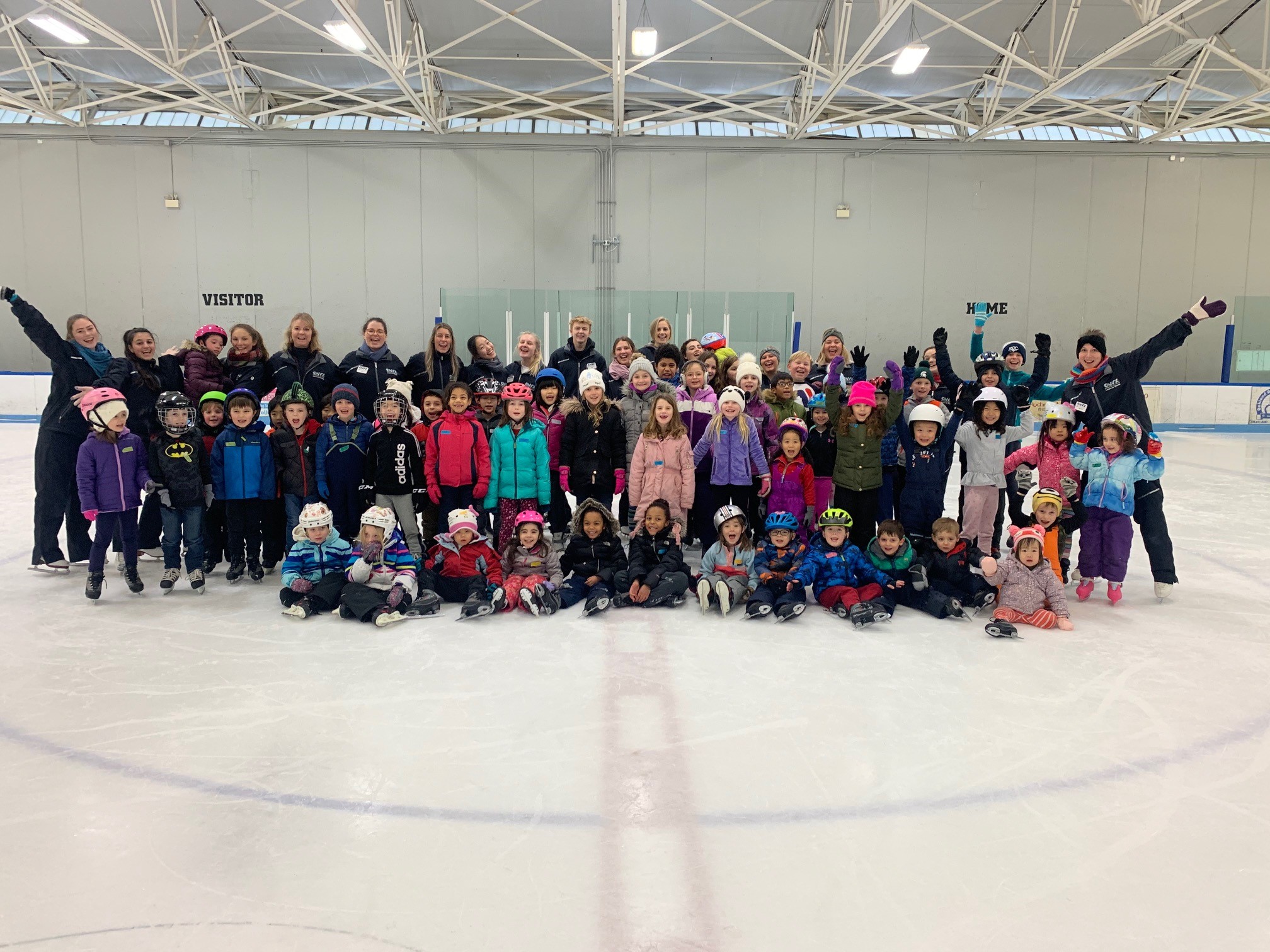 Great Neck Figure Skating Club – Great Neck, New York
Great Neck Figure Skating Club's Therapeutic Skating Program and the Great Neck Park District's learn to skate program launched two National Skating Month events that showcased the magic of skating. 
The first took place at a new temporary outdoor rink with igloos, fire pits, a bounce house, waffle house, music and lights. Skaters from the figure skating club and learn to skate program performed in a showcase, and free 15-minute lessons followed. 
For the second event, Great Neck FSC's Therapeutic and Adaptive Skating Program skaters had a magical day with balloons, bubbles, games and more. Some also wore magical hero costumes. Skaters received wands, and the event concluded with therapeutic skaters drawing and writing on the ice. 
"The events proved to be a great success for the programs at our rink," Great Neck FSC and Therapeutic Skating Program Director Cindy Zubli said. "We found that many parents who don't skate came out to participate and take a free lesson or enjoy the free skate time. 
"The theme was just so magical for our community and park district's skating complex."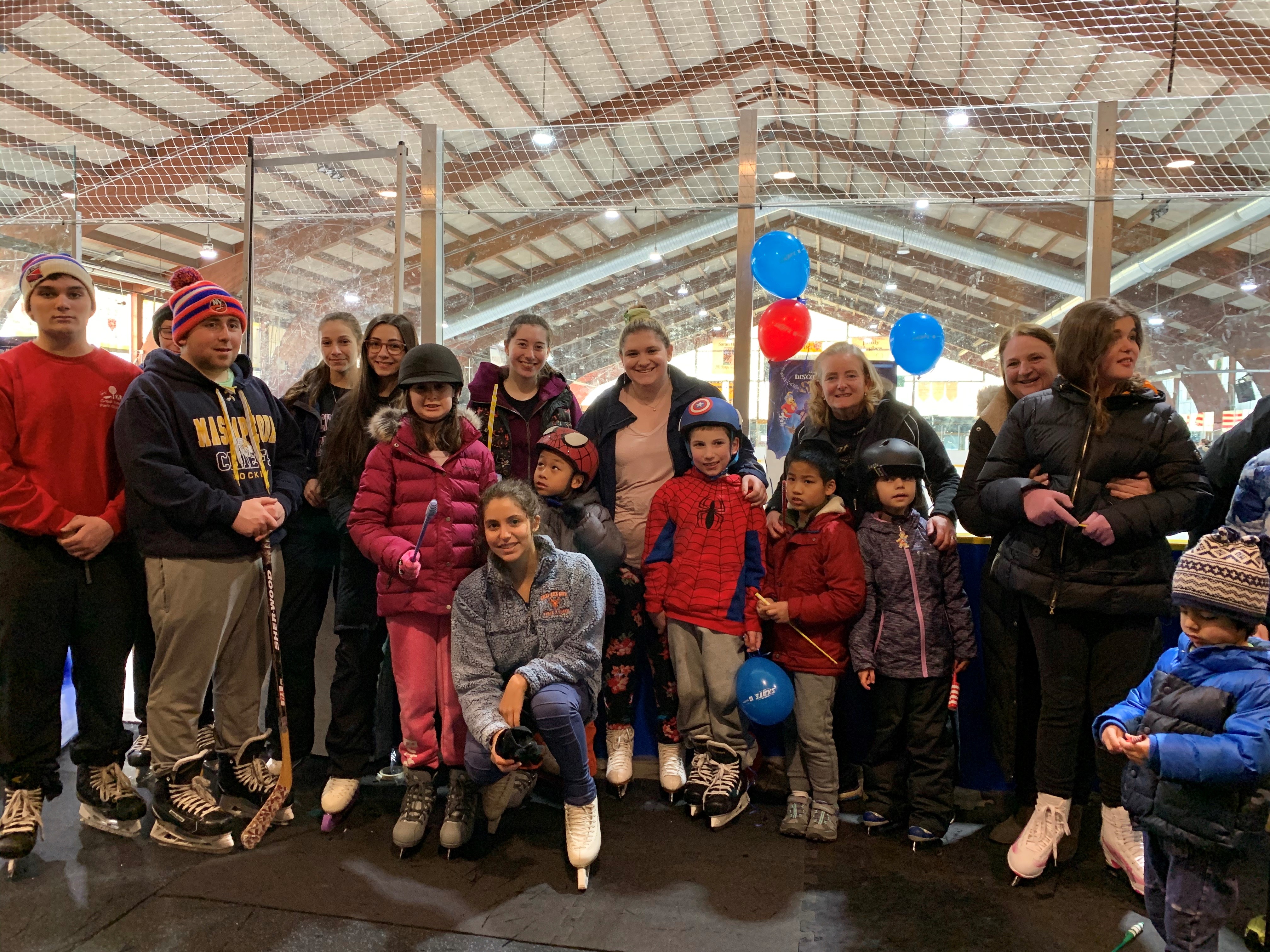 Blue Ridge Figure Skating Club – Pittston, Pennsylvania
The Blue Ridge FSC hosted a free learn to skate event at the Revolution Ice Centre. Fifty-two skaters took to the ice, many for the first time. Children also colored pictures of Snowplow Sam to decorate the rink's lobby for the day. 
"Our event was more successful than we imagined," Blue Ridge FSC Vice President Sheryl Oleski said. "Even the local TV news crew showed up."
Oleski said many participants signed up for the rink's learn to skate and learn to play programs. She noted that the publicity from their National Skating Month event helped bring awareness to its rink and programming in the community. 
"Many of our attendees discovered a joy for skating that has brought them back to the ice for lessons," she said. "We hope they continue to spread the magic of skating."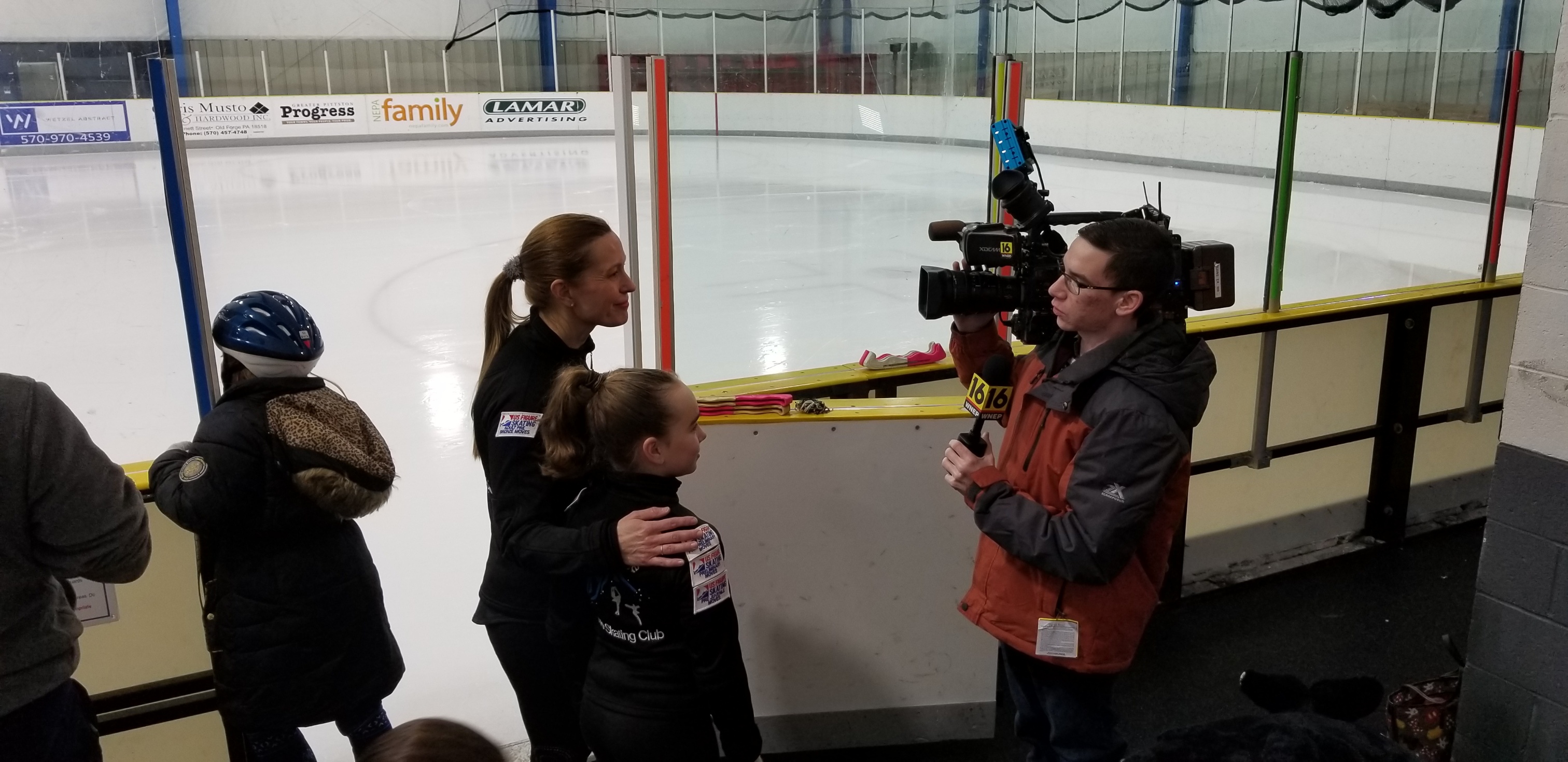 Aspen Ice Arena and Freedom Figure Skating Club – Randolph, New Jersey
The Aspen Ice Arena in Randolph, New Jersey, and the Freedom Figure Skating Club offered two days of free ice skating lessons. More than 500 people signed up for the events, and the facility received more than 60 registrations for its regular programming. To promote same-day registrations, the rink offered $20-off session sign-ups. 
"We had adults as old as 70 and toddlers skating during our event," Katie Hannemann, the Aspen Ice rink manager, said. "The event was amazing. We had no hiccups, no problems. I couldn't have done it without my amazing coaches and helpers."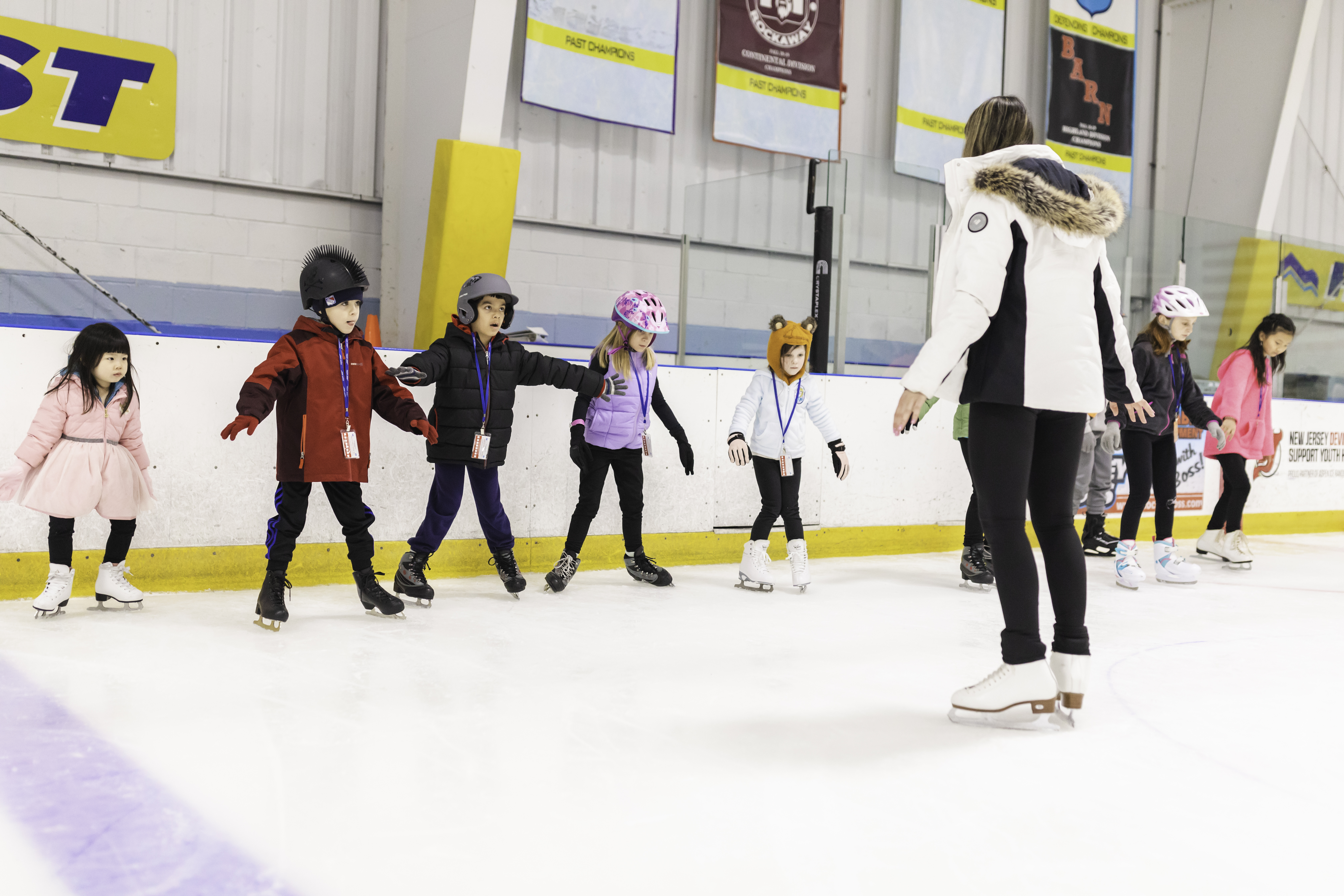 Burrillville Figure Skating Association – Burrillville, Rhode Island
The Burrillville Figure Skating Association held a "bring a friend" event along with a community open house, which featured a mini-lesson and open skate with activity stations. Participants played on-ice limbo, learned spirals, spins and lunges and took fun pictures in photo booth. 
With magical music playing over the speakers and spellbinding images displayed throughout the rink, the fun event brought five additional registrations for regular lessons, a high number for the club of 30 skaters. 
"I hope that skaters, current and potential, took away the sense that skating is not only fun, but a way to make new friends, bond with fellow skaters, incorporate whole body learning and much more," Angela Kaplan, the Burrillville FSA director, said. "Skating really is just a magical experience."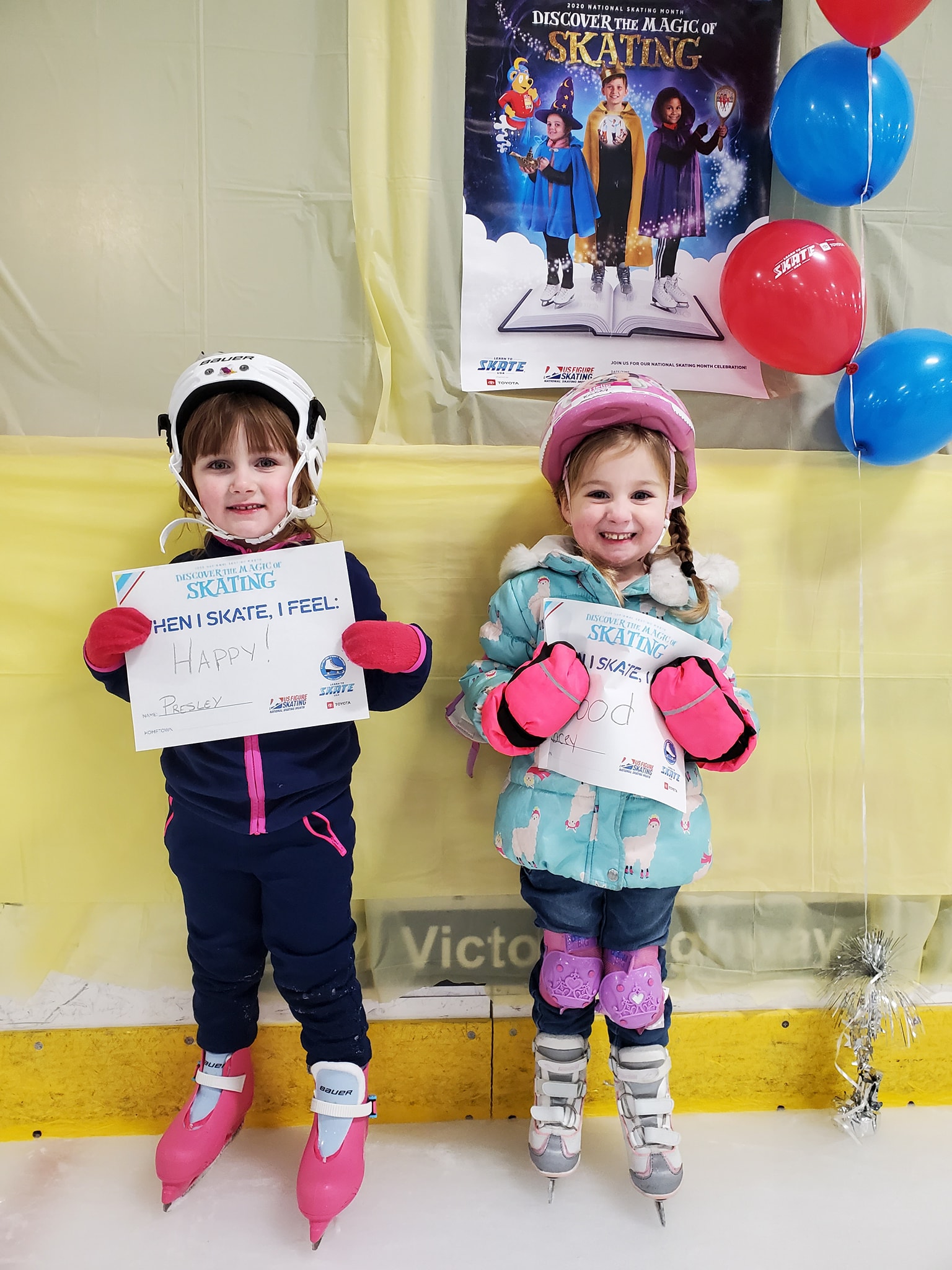 Santa Fe Skating Club – Santa Fe, New Mexico
Co-hosting with the Desert Ice Figure Skating Club and the City of Santa Fe, the Santa Fe Skating Club held free 20-minute group lessons over an hour and a half. Nearly 300 participants came to the event, and at least 10 signed up for regular lessons with the Santa Fe Skating Club. 
Club president Tammy Berendzen said many people wished that the skating lessons were a little longer. 
"We hope that people saw what a beautiful rink we have here in Santa Fe, New Mexico, and that they saw that skating is an activity the entire family can participate in," she said.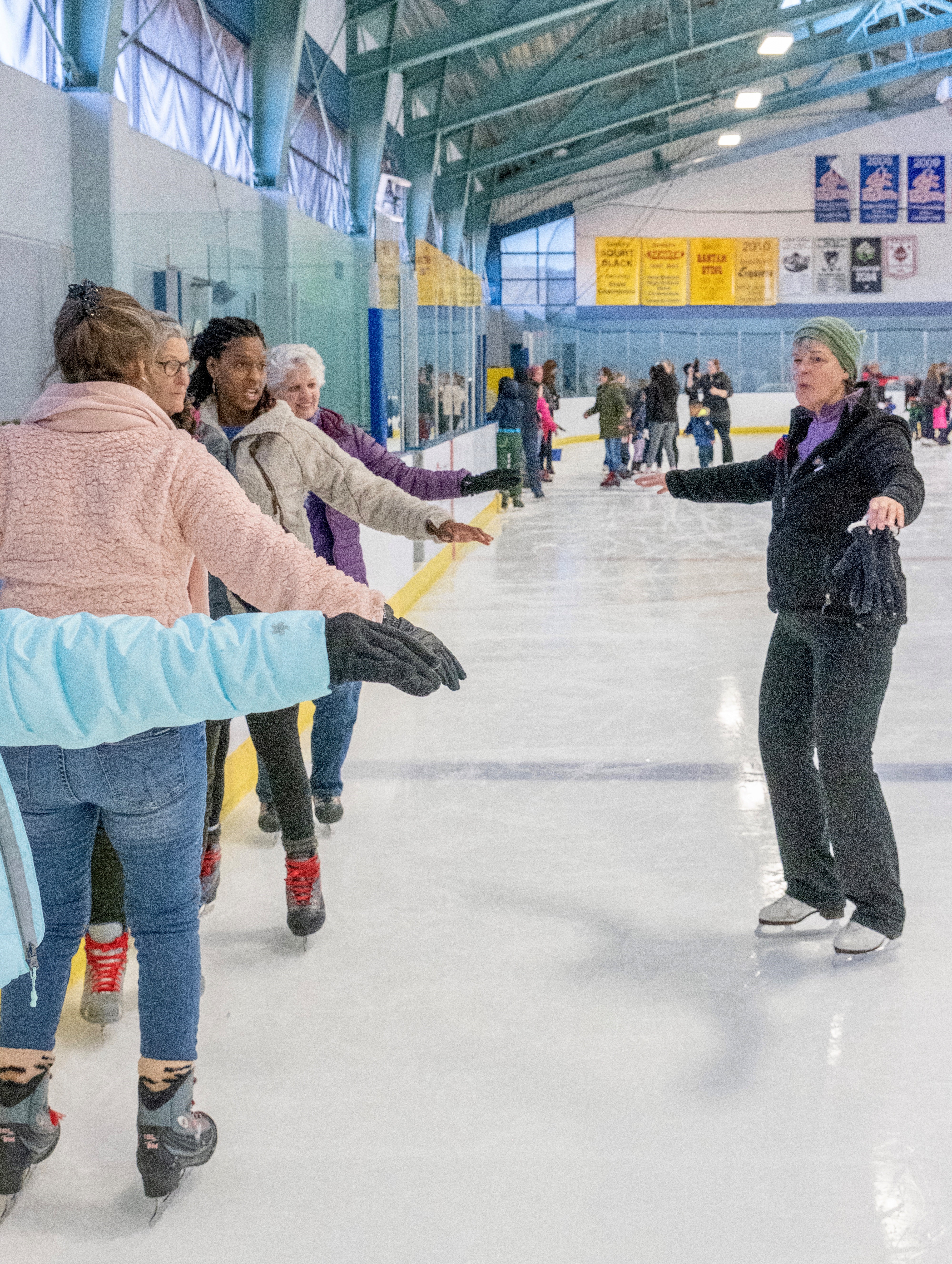 Southport Skating Club – Pleasant Prairie, Wisconsin, and Vernon Hills, Illinois
The Southport Skating Club held two events at the RecPlex Ice Arena and the Glacier Ice Arena. At the RecPlex Ice Arena, 75 young skaters took to the ice for free lessons from the club's junior board members. Afterward, participants decorated playing card cookies and enjoyed a magical changing color beverage while taking photos with magical props. 
At the Glacier Ice Arena, community members met Anna and Elsa from Disney's Frozen and enjoyed an exhibition. New skaters got free lessons and entered a raffle for free membership, skating dresses and other items. 
"The events went well," Southport SC President Valarie Berger said. "The junior board members did a fabulous job interacting with the young skaters, and they set a great example of giving back and celebrating the sport."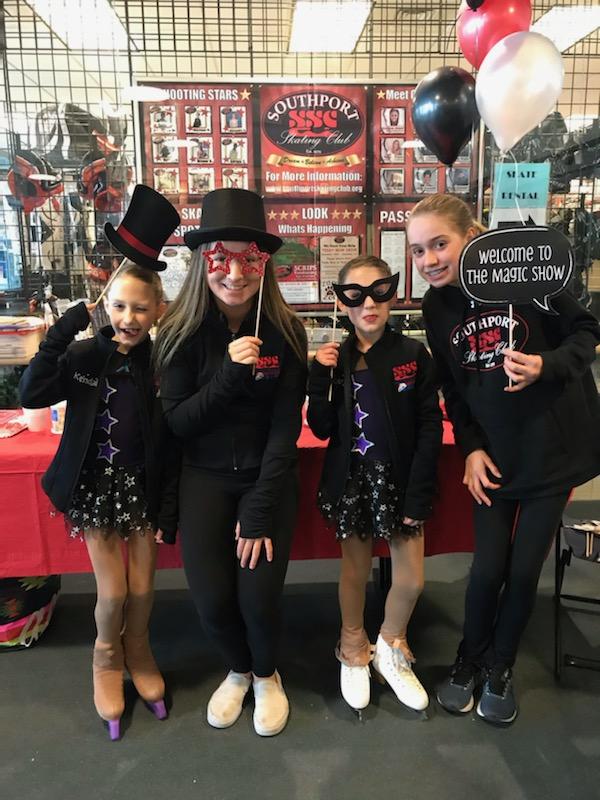 Colonial Skating Club of Pennsylvania and Revolution Ice Gardens – Warminster, Pennsylvania
The Colonial SC worked with the Revolution Ice Gardens Learn to Skate USA program to create an unforgettable day of skating. The rink welcomed nearly 100 skaters for free lessons and an open house, and the learn to skate program received 10 sign-ups that day. Skaters took photos with wizard hats and glasses in front of a backdrops of moons and stars, and participated in off-ice activities, including coloring pages and making wands. 
"We hope participants took away the love of learning about our figure skating and hockey learn to skate classes, as well as our tot program," Kristine Bolinger, president of the Colonial SC, said. "Overall, we had a magical day on and off the ice, sharing the love of the best sport."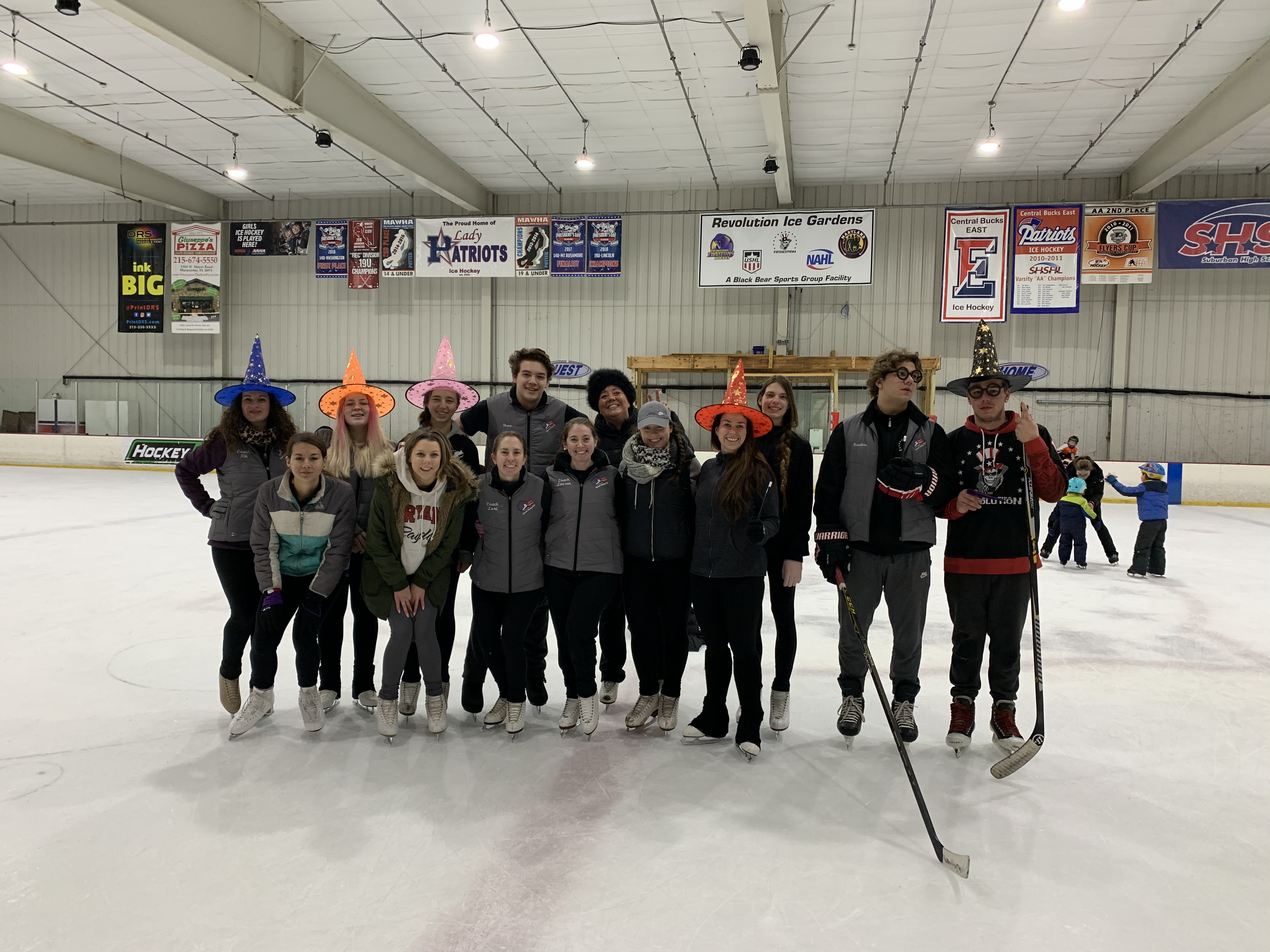 Extreme Ice Center – Indian Trail, North Carolina
Extreme Ice Center and its skating school hosted several events throughout the month: a SkateFest hosted in conjunction with Learn to Skate USA, an ice show raising awareness and funds for the Cholangiocarcinoma Cancer Foundation and several "Try Skating" lessons during public sessions. 
"Our off-ice dance instructor, Julie Swartz, lost her father just before the holidays to this cancer," Jenny Gwyn, the figure skating and skating school director at the Extreme Ice Center, said. "Julie is an important person to all of our athletes working on flexibility, stretching, ballet and other dance areas. Our participants dedicated their performances to Julie to let her know how much they loved her and the impact she had made on their lives and skating."
The SkateFest welcomed 130 skaters to the ice. Gwyn attendees loved the energy and positivity from the events. 
The Extreme Ice Center also hosted the National High Performance Development Team Camp, which took place immediately following the 2020 Toyota U.S. Figure Skating Championships. 
"It was a great month of skating for us in the Carolinas," she said. "It's been an amazing start to 2020."