By Abby Farrell
Approximately 150 of the nation's best skaters at the juvenile, intermediate and novice levels were invited to the fourth National Development Camp in San Jose, California, from Jan. 23-25, 2023, to receive instruction from experienced coaches, choreographers and Team USA athletes.
At the camp hosted by U.S. Figure Skating at the beginning of the 2023 Toyota U.S. Figure Skating Championships, athletes were given the chance to participate in on-ice training sessions with drills designed to help them practice using their edges, improve overall skating skills and work on consistency in their jumps. They also had off-ice dance classes and informational sessions to give them the tools to become well-rounded athletes.
"For me, I enjoyed the nutrition and wellness class," said intermediate ice dancer Ethan Peng, who participated in the camp for a second year with his partner Molli Taylorson. "We learned what to eat to replenish ourselves.".
On the last day, campers competed in a performance final which consisted of a shortened short program for men's, women's and pairs campers and a condensed free dance for ice dancers. Performances took place in front of officials who gave them technical scores to help them gain competition experience in a low-stakes environment.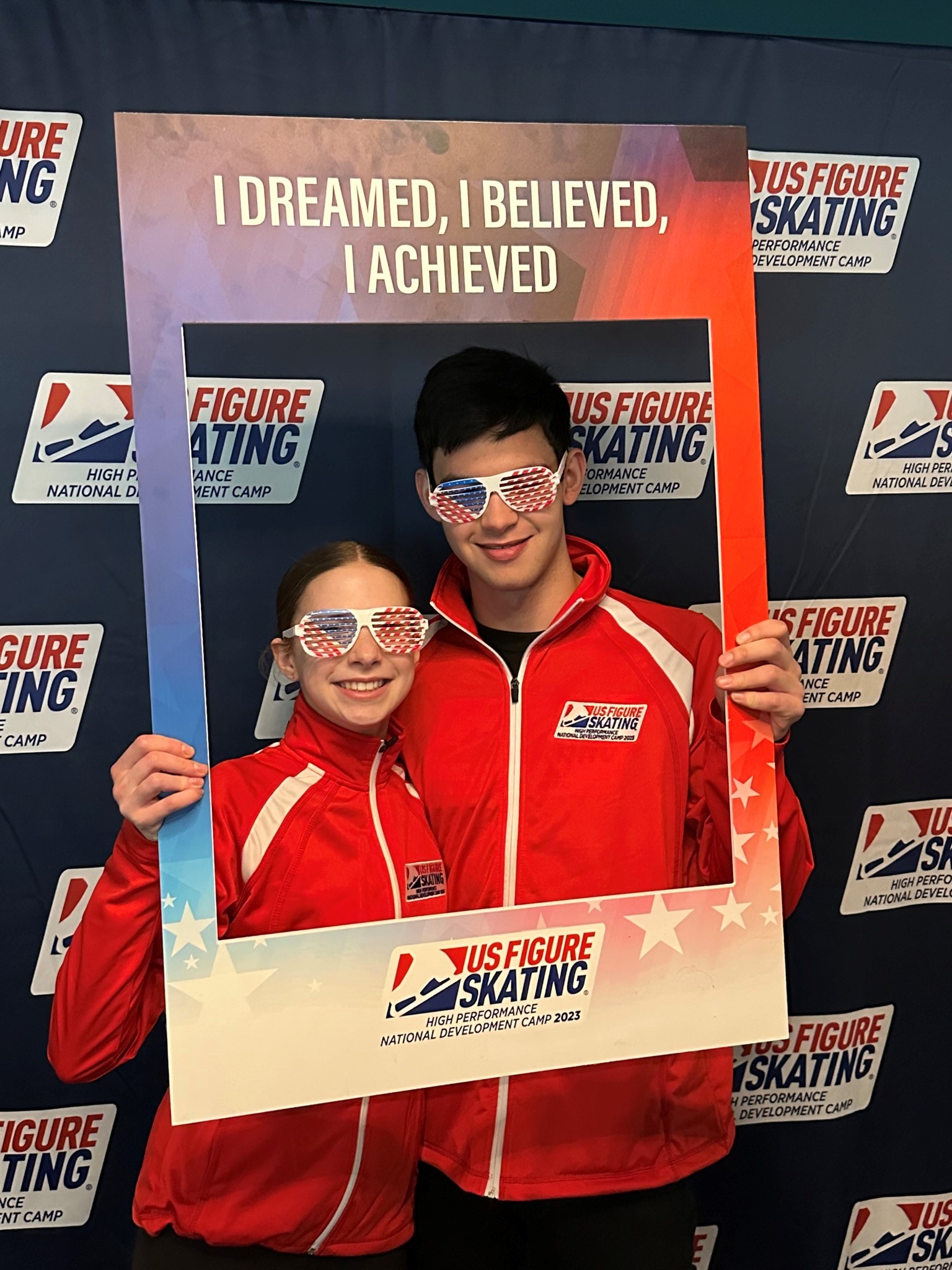 National Development Camp began in 2020 to foster the development of the next generation of skaters who aspire to earn a spot on Team USA. Since it was established just before the beginning of the COVID-19 pandemic, this year's camp was the first one held back at full capacity after it was hosted virtually in 2021 and then as with a hybrid of in-person and virtual sessions last year.
Participants received invitations based on their performances at their respective sectional finals.
Justin Dillion, the director of high-performance development, spoke highly of National Development Camp for its ability to develop the next generation.
"It's a real community experience that everybody gets together to foster the development of our sport and to make it a robust pipeline so that we're ready for that next generation when athletes at a junior or senior level retire and move on in their skating careers," Dillon said. "It gives these athletes an opportunity to give back to the next group."
Helping to coach the different disciplines were members of the 2022 Olympic Team: Karen Chen, Vincent Zhou, Ashley Cain and Timothy LeDuc, and Madison Hubbell and Zachary Donohue.
Once camp wrapped up after 2 1/2 action-packed days of instruction, the athletes were then given the opportunity to stay in San Jose and watch the competition at the U.S. Championships.
"It was really very cool to see the higher-level skaters doing the elements that are some of the ultimate goals out of our journey, and just seeing how we can take certain positives from their performances and implement them into our own skating," said intermediate pairs skater Clara Finkelstein, who attended the camp with her partner Mark Williams. Williams participated for a second time after being invited as a singles skater last year.
Many campers spoke very highly of the positive environment that was created by Team USA athletes and the variety of staff throughout camp as they all practiced new skills or tried to perfect elements that were already in their repertoire. 
"I really liked the positive environment that was fostered by peers, coaches and the instructors and officials who were there to help guide the camp, said Finkelstein. "It was really cool to kind of learn different perspectives and techniques fro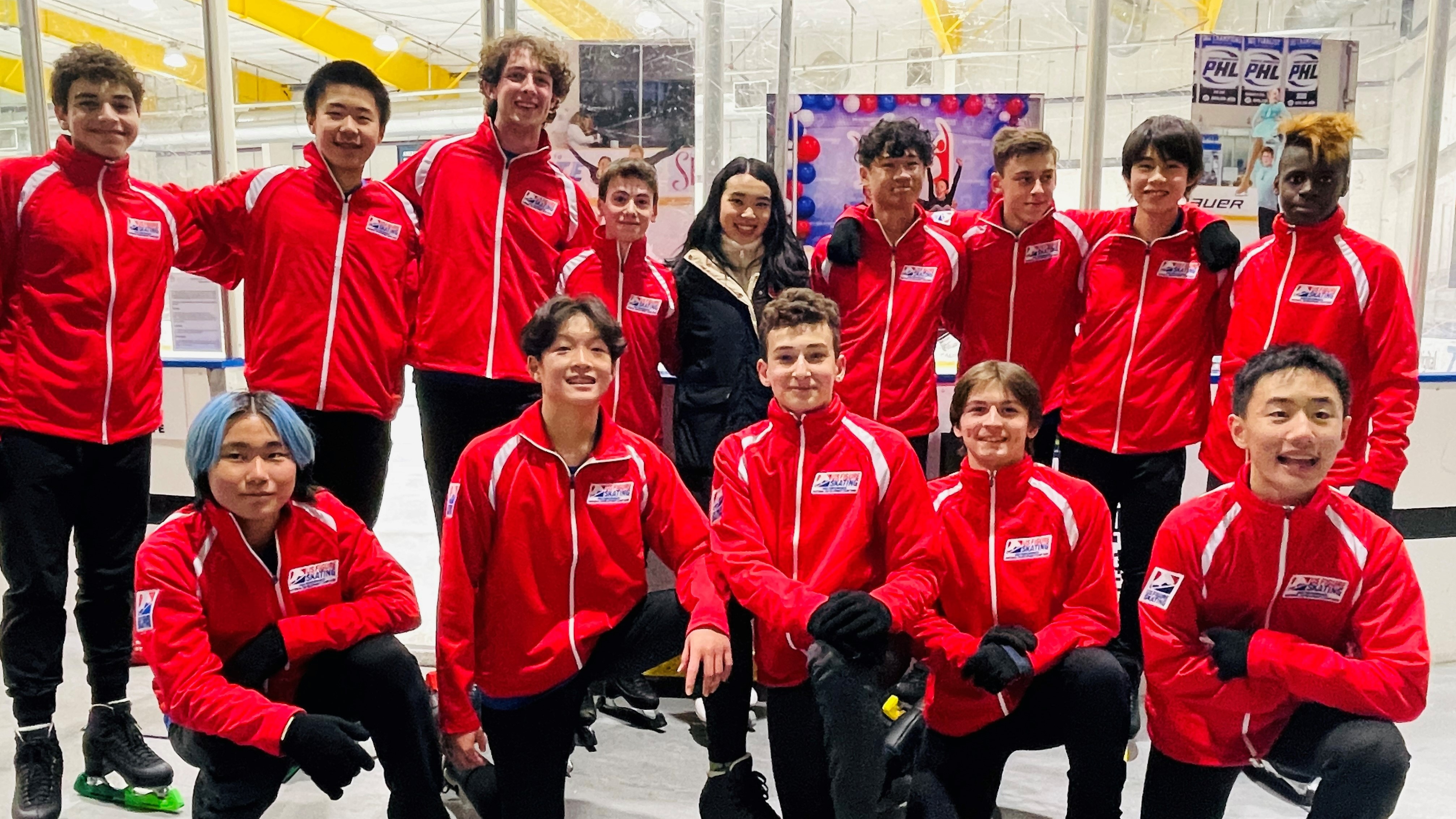 m people we hadn't worked with before.".
While the purpose of the camp was to simulate a Team USA camp where athletes are expected to be at the top of their game, there was still an encouraging environment where athletes felt empowered to step out of their comfort zones.
"When you're with all these skaters that are the best in the country, it gives you the courage to try new jumps," said intermediate men's skater Marlo Rosen. "Last year at camp I landed my first triple jump and this year I landed my first triple jump combination."
The camp also gave skaters the opportunity to form friendships with their peers that continue after camp. Many athletes spoke of how exciting it was to see friends they had made the year before.
"It's fun if you're at a competition and you see someone that you've met at camp, said Rosen. "Instead of competitors, you're also friends."
Intermediate men's skater Zenith Chen participated for the first time this year and was excited that he could take a lot away from his experience.
"I learned that you have to have everything to be a good athlete. You have to have skating skills and body movement. It's not just jumps," said Chen. "You have a large variety of classes, and all of those had a purpose. They teach you how to be a well-rounded skater."