By Troy Schwindt
When MetroHealth Medical Center in Cleveland needed more of its physicians to help in a crowded COVID-19 rehabilitation unit last spring, Dr. Christina Oleson stepped up to the challenge.
A member of The Skating Club of Boston for 48 years and a regional technical specialist, Oleson spent four weeks in May caring for many of the most ill and debilitated patients in the hospital's COVID-19 ward. She serves as a professor of physical medicine and rehabilitation at Case Western University.
"I treat tetraplegic patients on ventilators and incomplete spinal cord injury patients who are learning to walk again," said Oleson, a specialist in spinal cord medicine. "I also see patients with multiple sclerosis, ALS (Lou Gehrig's disease) and spinal cord tumors."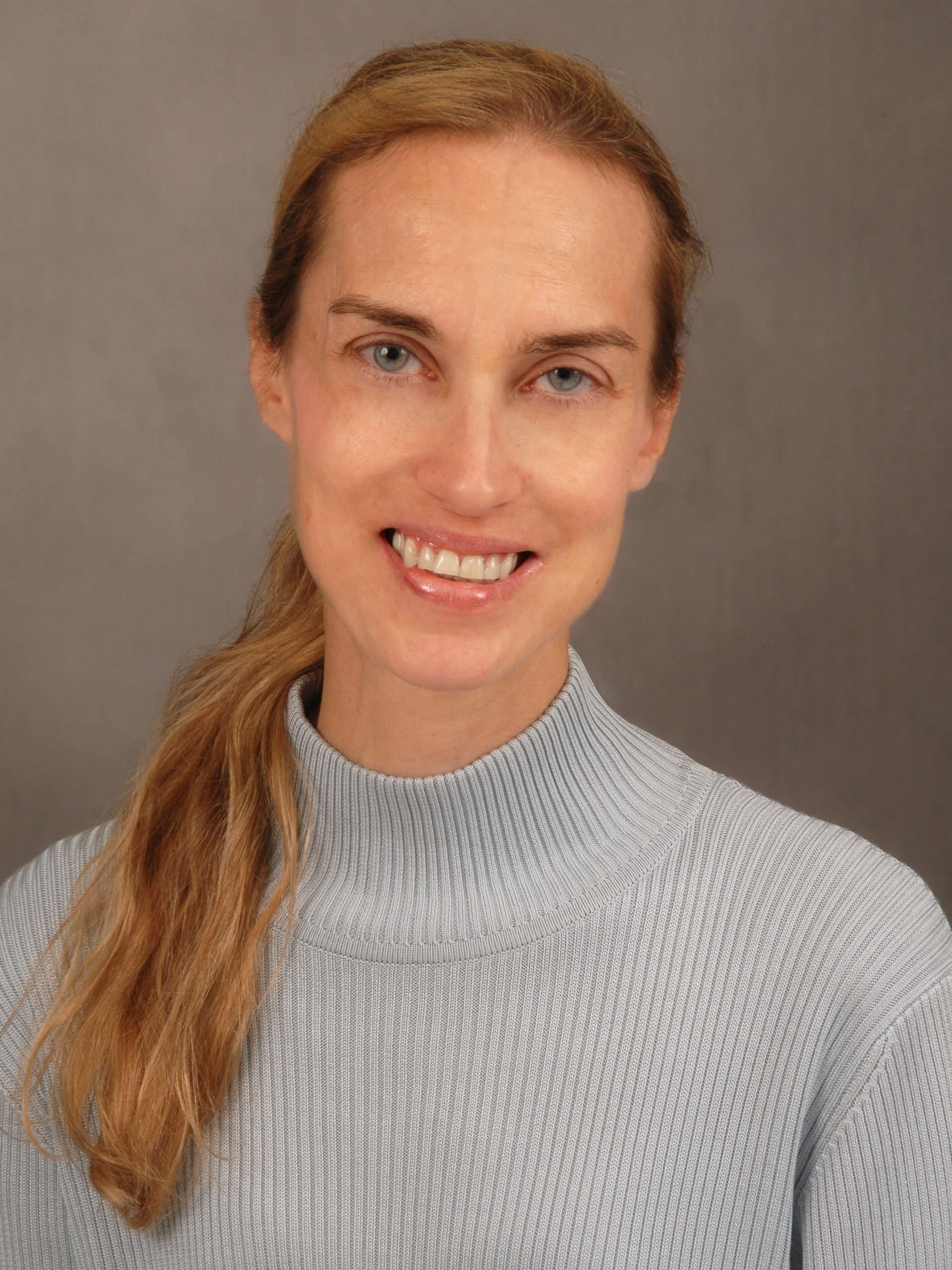 Over the years, she's also managed those with heart, lung or bone marrow transplants, brain tumors and advanced Parkinson's disease. 
"This expanded background, in addition to my experience in managing patients on ventilators, made me better prepared to treat the tremendous variation of pulmonary, neurological and musculoskeletal conditions experienced by those with COVID-19," Oleson said.
Initially assigned to work two weeks in the ward, Oleson committed to spend the entire month there to help fill the need. This measure facilitated continuity of care on other services by not shifting physicians to the COVID unit and not putting her colleagues at risk of taking the virus home to their families.
"I don't have children, a dog or a spouse," Oleson said. "I was living alone so I didn't have anyone that I would be worried about infecting. For me, the risk of exposure to another family member or loved one was potentially nonexistent.
"I was also learning a lot from the experience. I felt prepared based on my background, working with spinal cord injury patients and ALS patients and those with cancer, and even transplants; these are groups of people with similar cardiopulmonary deconditioning, critical illness polyneuropathy (muscle and nerve damage) and hypercoagulability problems (blood clotting) that are prevalent in COVID-19."
While working in this stressful environment, Oleson said she did her best to stay focused and purposeful with each patient. When her shift was over, she played music to help wind down instead of turning on the latest news of the pandemic.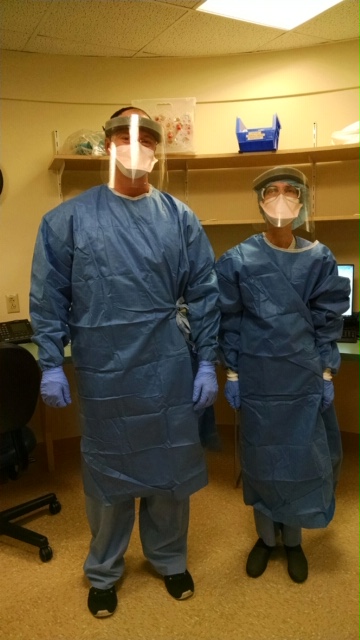 "I think that the fact that I had done compulsory figures, with all of those hours concentrating on passing that seventh test and eighth test trained me to focus on that next step, and not look ahead too much," Oleson said. 
"Obviously with families calling about [their loved ones], you just try to keep everything factual. Try to stay calm and not get wrapped up in each individual patient. Although I was close to those patients, at the end of the day, you need to concentrate on what is the best medical plan for each individual patient. Medical stability always has to come first, even before their emotional health. Some patients were too short of breath to safely talk to their families on Facetime, and that's hard."
Coronavirus can affect multiple members of a family at one time, yet the severity of the disease and the risk of relapses can vary tremendously. When two family members get admitted together, it can be stressful when one sees the other experience a setback
"I recall distinctly one of my COVID rehab patients asking me, 'Dr. Oleson, is God the only one who can help my husband?' When I replied that the ICU team of physicians was doing everything they could to help him, she reached for her rosary beads and said, 'Then I need to pray for you and the other doctors, because if you get sick, what are we all going to do?'" 
Oleson, who authored a 500-page text book titled Osteoporosis Rehabilitation: a Practical Approach, hopes to get authorization to write academic journal papers on COVID-19 rehabilitation that would include her experiences with what was helpful and what was less successful, in terms of the rehabilitation interventions she delivered. 
In the meantime, with rinks across the country slowly reopening, Oleson said she's enjoying once again skating a few times a week at Cleveland Skating Club, while expressing concern for her fellow officials, technical callers and judges, as well as young people at the rink.
"Since coronavirus is now affecting more young people in June and July than had been affected previously, my message is to continue social distancing and wearing masks," Oleson said. 
Requirements differ by jurisdiction, but Oleson said, "If masks are optional while skating, use common sense. Singles skaters at a 6 a.m. session with two other skaters are obviously at lower risk than those at a busy public session. Do not talk by the boards next to others unmasked. Spread out taking on and off your skates. If you catch this or unknowingly give it to others in your age group, you and your friends might not get really sick; however, you would likely be affected enough that the virus could inhibit your training, decrease your stamina and hinder your ability to jump and compete."