Above: Sandy Lenz (left) poses with her adult student Emily Thompson
By Lois Elfman
The past few months have been poignant ones for U.S. novice and junior ladies champion, 1980 Olympian Sandy Lenz. In May, she celebrated the marriage of her daughter, Emma, and in August she mourned the passing of her father, Gene, whom she credits with being a vital part of her becoming an Olympian.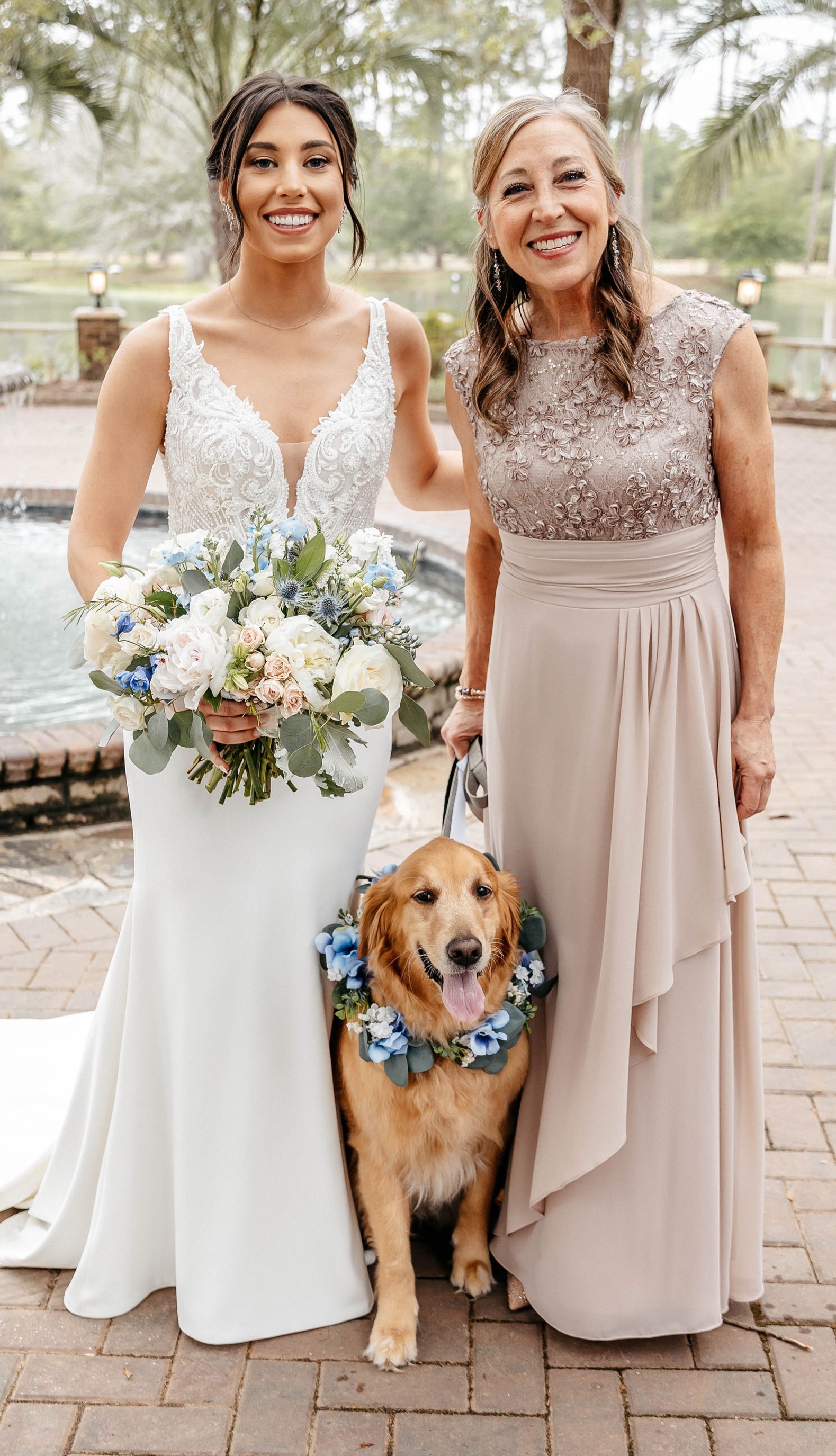 Lenz describes the planning for Emma's wedding as monumental. It called upon all the production skills amassed during her 17-year professional skating career. Some of those shows she helped produce and choreograph, including one in Myrtle Beach, South Carolina. After that show closed, Lenz settled near Charleston and began coaching full time.
"The wedding was so much detail," Lenz said. "Where she got married outside of Charleston, the venue required us to bring everything in — the dishes, the linens, the silverware were rented, and we rented some tables and lighting.
"We rented the venue for the weekend because it had five houses on the property. The whole wedding party and all the families stayed out there. I made my list and checked it for months — planning the dress, the food, the rehearsal dinner. It was so much detail. The wedding planner did so much of it, but I did so much behind the scenes."
Lenz even made a silk collar for their golden retriever, Brock, as well as other things, including the arch where the bride and groom stood to say their vows. It was a beautiful day with perfect weather, and the ceremony was held by majestic oak trees.
"Every mother dreams of this great wedding for her daughter, and it was everything that either one of us would have hoped it to be," said Lenz. Her daughter, Emma, 24, is a nurse. "Now begins a new chapter."
Some of Lenz's fellow coaches from Carolina Ice Palace in North Charleston attended. Since planting roots in South Carolina, Lenz has enjoyed working with skaters who may not have big competitive ambitions but do have a love of the sport. About six years ago, she reinvented her teaching to include hockey players desirous of improving their skating skills.
"I like the mix, because after teaching for 40 years, it's kind of restimulated me because there are different facets of it," Lenz said. "Now, one third of my clients are adults, which I absolutely love. A third of my business is the competitive kids. Then, a third is the hockey players."
Several times a year, Lenz accompanies students to competitions. For youngsters, the destination is generally within driving distance, but she has traveled farther with her adult skaters, including to the U.S. Adult Championships.
Skating up and down the rink during one-on-one lessons with hockey players keeps her in good shape.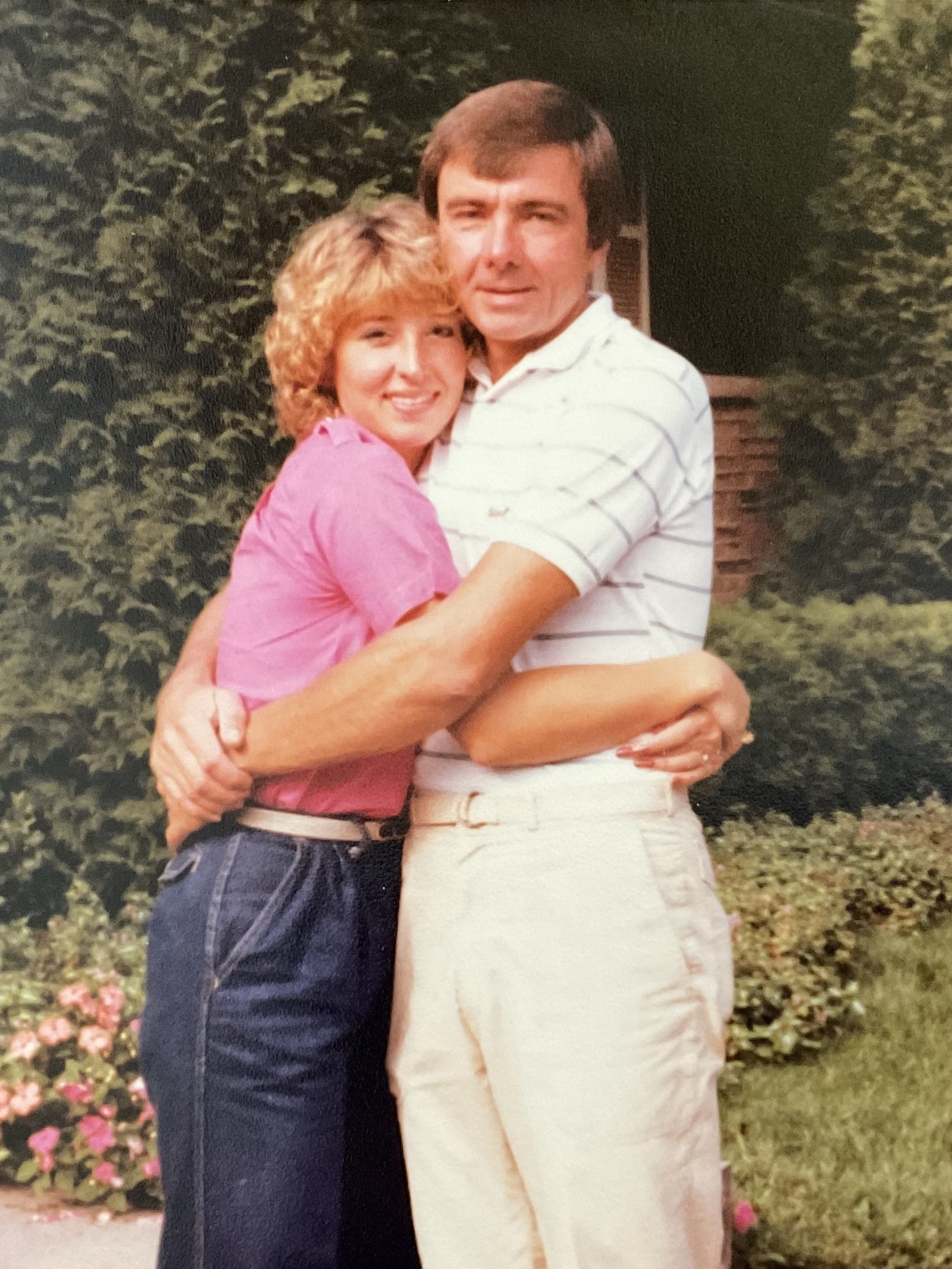 Lenz experienced nerves during her own competitive days, but she doesn't get too nervous as a coach, because she's done her utmost to prepare her students. She hopes that sense of preparation will also keep them calm.
Lenz grew up in Rockford, Illinois, which was close to the iconic Wagon Wheel Ice Palace in Rockton, where her idol Janet Lynn trained. Lynn was on the ice when the Lenzes went on a family outing to that rink.
"I saw her on the ice and was mesmerized, and I asked my parents to please let me take lessons so I could be like her," Lenz said. "Here I am 56 years later."
Within about a year, she moved from group classes to private lessons, including with Pierre Brunet, who coached Carol Heiss Jenkins to Olympic and World gold. She also trained with Lynn's coach, Slavka Kohout. They saw potential in her, and Lenz soon dedicated herself to skating.
The U.S. novice and junior titles were motivation, and she felt she was coming of age in the sport. National and international skaters would come to Wagon Wheel, surrounding Lenz with top talent.
"I felt like, 'I'm getting there,'" she said. "[This rink] took Janet Lynn to the Olympics, so I could see this happening for me."
Evy Scotvold joined the coaching staff, and she worked with him until the end of her competitive career. She realizes how fortunate she was that she never had to live away from her family.
The best part of competing, she says, was traveling internationally and seeing new places. Being an Olympian is an honor and lifelong source of pride. While she keeps her trophies, medals and other memorabilia tucked away, an Olympic poster is in her living room. In 2020, she joined other athletes at a 40-year celebration in Lake Placid, New York. She and Lisa-Marie Allen went skiing on White Face Mountain and even took a luge ride, making up for not being able to do much more than train and compete back in 1980 … with one exception.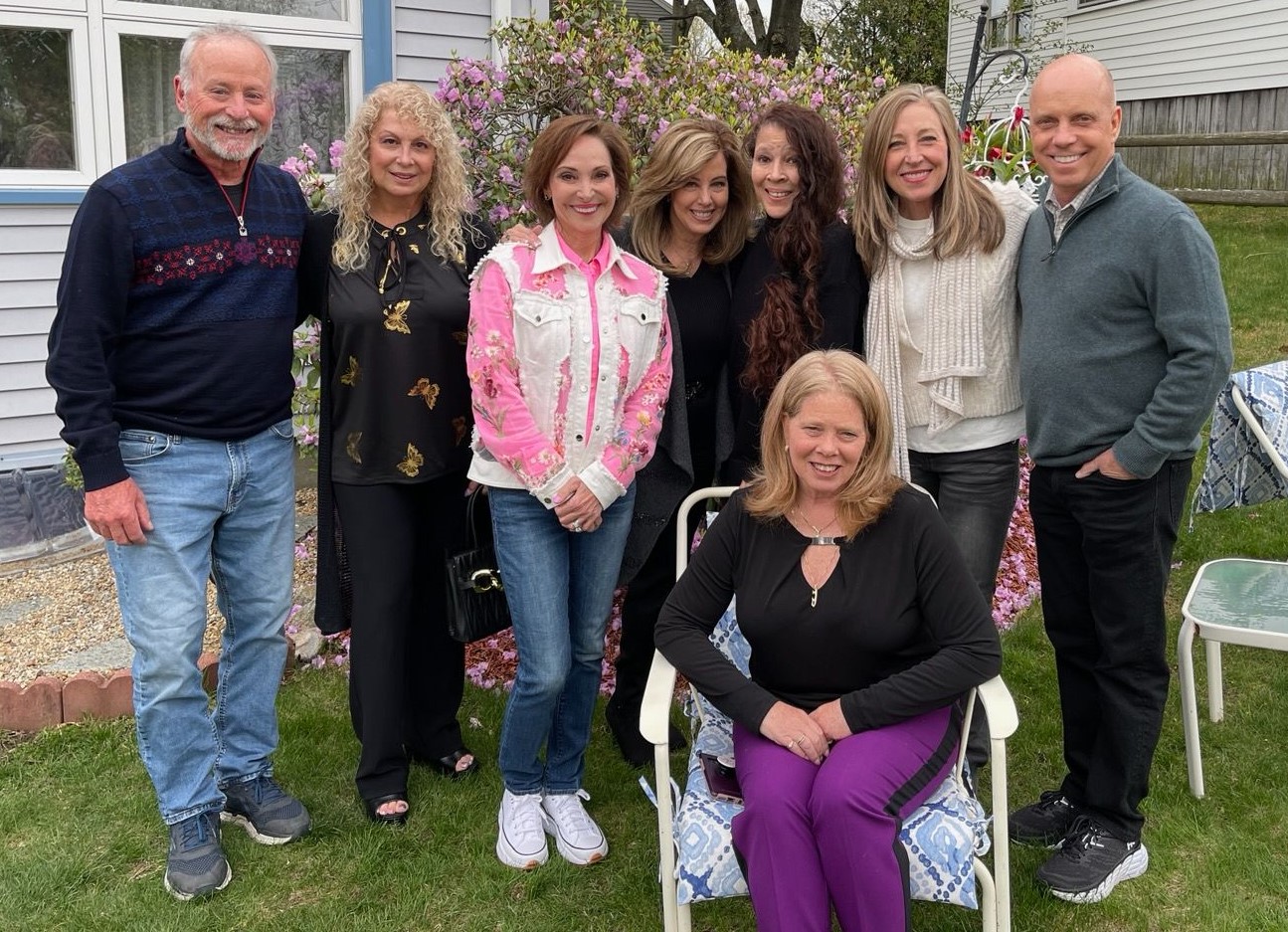 With the women's Olympic competition done, Lenz did attend the U.S. men's gold medal hockey game, which she described as "the most exciting sporting event I've ever been at, where I thought the roof was going to come off the building."
Earlier this year, several members of the 1980 U.S. Olympic figure skating team came together in Boston to attend the memorial service for teammate Michael Botticelli. Lenz remains close to many of them, including Scott Hamilton, with whom she trained at Wagon Wheel. Other members of the team who attended the memorial at The Skating Club of Boston included Kitty and Peter Carruthers, Charlie Tickner, Linda Fratianne and Tai Babilonia. They became close decades ago during the multiple international events that led up to the Games in Lake Placid.
"When you're in the trenches training, we were supporting each other and wanting the other to succeed," Lenz said. "It was a bond. I consider them my extended family."
Lenz's mother, Marjorie, who made all of her costumes, passed away about seven years ago. Gene wasn't able to attend many of her competitions, although he did make it to the Olympics; he was also instrumental in her skating success. Not only did he support her skating financially (he was a pharmacist), he provided tremendous emotional support and never complained about the sacrifices.
"He was selfless," she said. "He taught me so much about how to live, give back, be generous and care for others. … He knew that I loved skating, and he was going to do everything he could to help me realize my goals."
After she retired from competition, Lenz traveled the world as a professional skater. She performed in Ice Capades and Disney on Ice — finally getting to do some pairs skating, which she'd long wanted to do. There were tours with Rick Porter and Willy Bietak that took her to Japan, Australia and South Africa. During her last nine years on tour, she worked with Ed and Wilma Leary.
She made a skating comeback of sorts in 2015, winning the silver medal at the World Figure Championships. Lenz teaches her adult skaters compulsory figure technique during her skating skills classes.
While Lenz doesn't coach national and international competitors, she does follow the sport, which continues to inspire her.
"The level of athleticism — the envelope keeps getting pushed with these quads," she said. "The young, up-and-coming talent is going to be exciting to watch in the next few years."