By Abby Farrell
When Maya James and Cheyenne Walker were deciding which university to attend, they had to make the difficult decision to either choose a Historically Black College or University or one that provided opportunities for them to continue skating.
The two ultimately chose Howard University, an HBCU in Washington, D.C., but despite the lack of skating opportunities, they couldn't be kept off the ice for long.
Both grew up skating, starting at approximately 7 years of age. As James, a junior studying psychology, and Walker, a senior studying political science and Afro-American studies, transitioned to college at Howard, they both were longing to get back to skating. And so, although they didn't know each other, both independently began pondering the idea of starting a figure skating team at Howard.
"I just missed the sport honestly," James said. "I didn't really skate that much during the pandemic; I stopped skating for like two years. As I was coming to college, I also saw a lot of the U.S. collegiate Instagram pages and how they went to competitions and how the competitions look so fun and welcoming."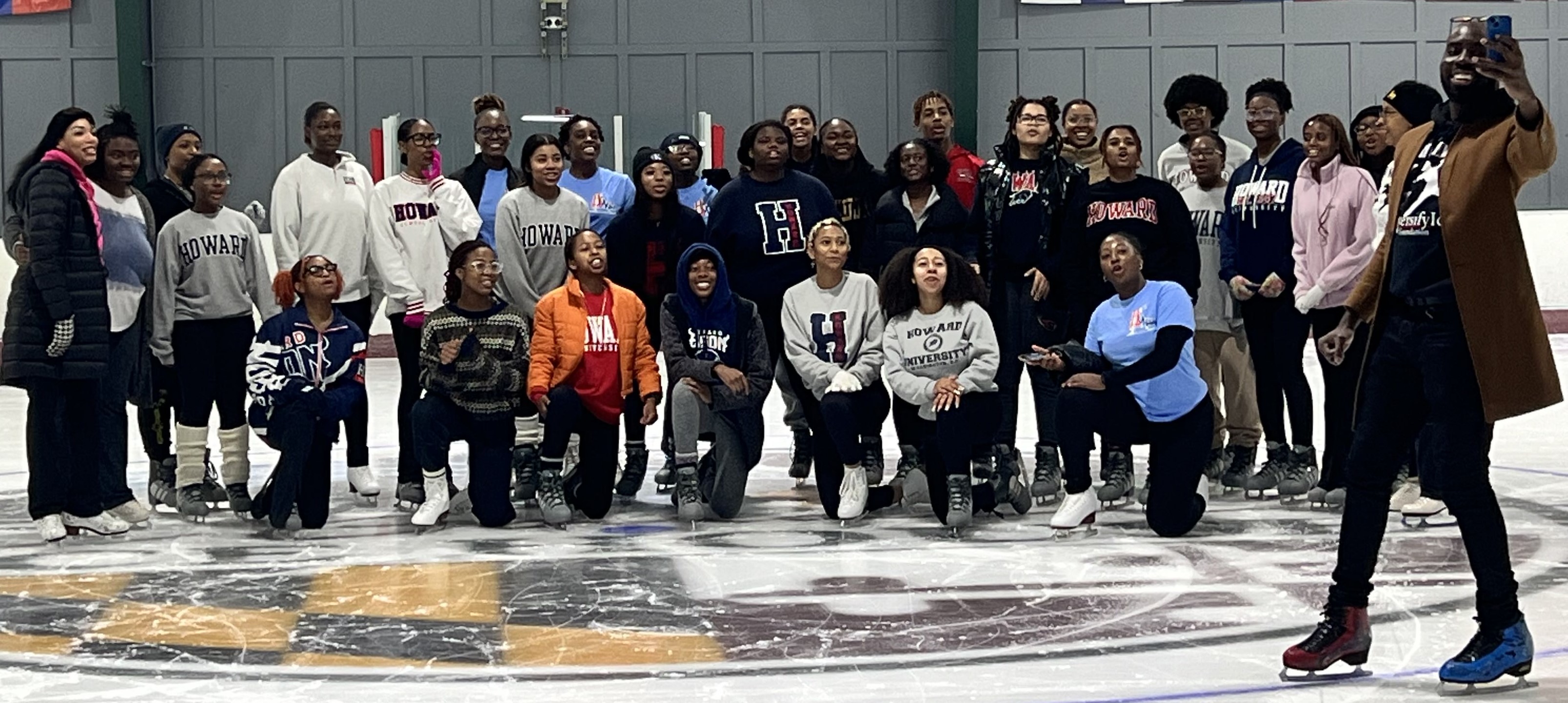 During their winter break in 2022, James read an article featuring Walker, a fellow skater and student at Howard, inspiring her to reach out through Instagram to ask if Walker wanted to work together to officially form a figure skating club.
Neither had any idea where to begin with no experience building a team from the ground up, but they were both determined to bring skating to the school.
"When Maya reached out to me, I was so excited because I was speaking to other girls from Figure Skating in Harlem who go to Howard and we would always speak about how we wish there was skating, but we didn't know how to go about it," Walker said. "So, when Maya was like, 'Yeah, I want to start this,' I was on board for sure because it's definitely something that I wanted to see on our campus community."
Using her skills as a political science major, Walker wrote the team's constitution, and they worked together to figure out the schedule and budget.
As co-founders with James serving as president and Walker as vice president, the process to get the club registered through their university and U.S. Figure Skating took a full semester, but by the summer of 2023, the Howard University Figure Skating Team was official, becoming the first intercollegiate figure skating team in history at an HBCU. 
"Although I'm in my senior year, I'm so happy that Maya brought it to the table. I'm glad we're working as a team to make this happen because I'm so excited that I can leave my impact on the campus community," Walker said.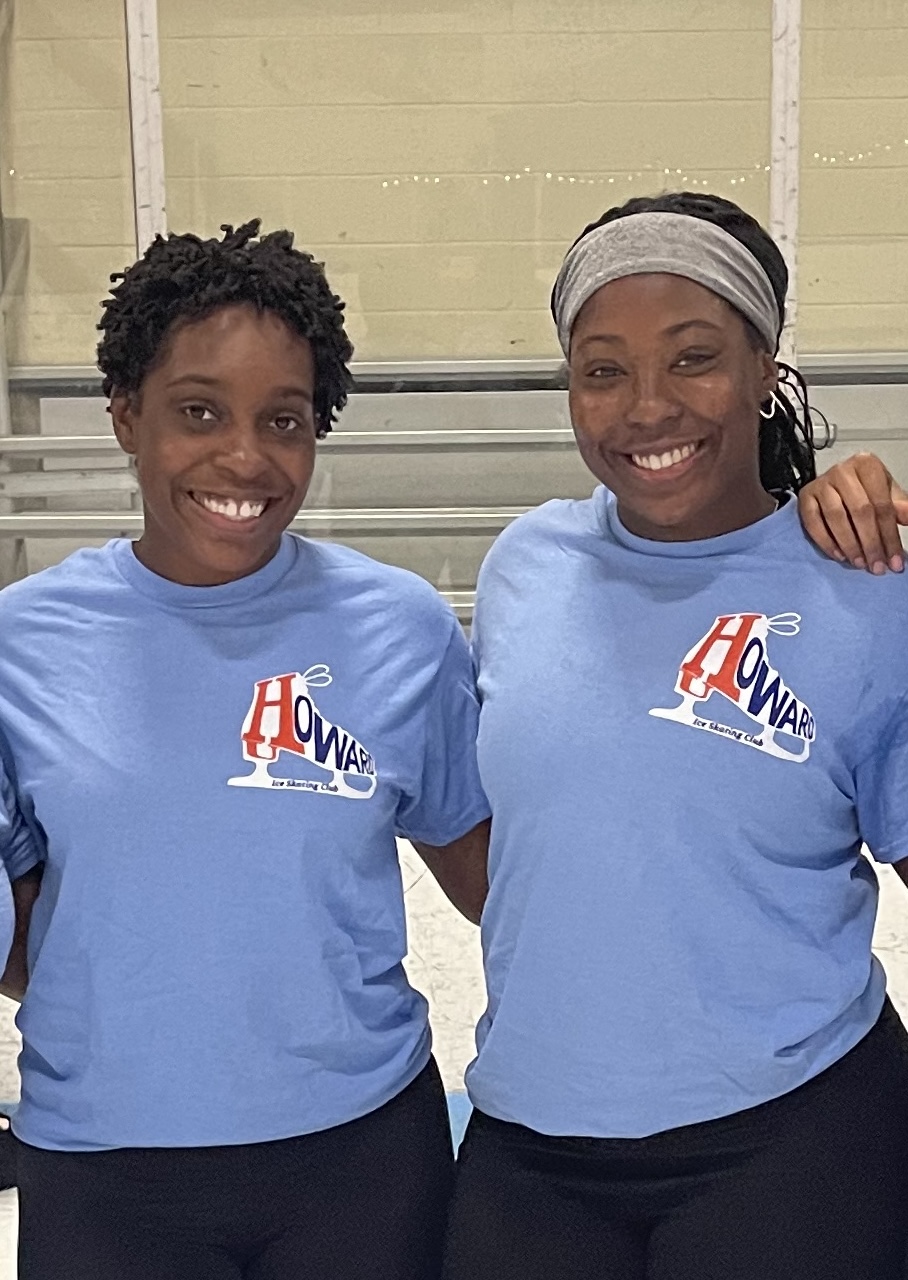 The process wasn't without its difficulties though. It took some convincing for the university to fund their club and bring skating to an HBCU when skating isn't a Division I sport. 
"I think what really was my driving passion to get this club up and running was the fact that figure skating is such an amazing sport, but not everybody has access to it," Walker said. "Especially being on an HBCU campus, I thought it was so important for us to bring not only the sport to the campus but [make] sure it's accessible and for everyone."
Now an official club, James and Walker took to social media and attended the school's student association fair to recruit skaters to join their team, quickly gathering several students who were interested.
James' vision of ensuring figure skating is for all quickly started to become reality. Of those who signed up, a few had skated before, but the majority wanted to give the sport a try for the first time.
After months of recruiting and planning, the team was finally able to host their first practice on October 7. But there were still obstacles to overcome. With the only rink in the Washington D.C. area currently closed for construction and few of the members having cars, Walker and James coordinated a 5 a.m. bus to take the skaters to a rink in Maryland, which is more than 30 minutes away from the Howard campus.
Even though practice started at 6 a.m. and it took a bit for everyone to wake up, by the end, spirits were high, and the overwhelming consensus was that participants were excited for the next opportunity to practice their skills.
"They divided it into different levels, and everybody was very excited," said Ariel Clarke, a member of the Howard Figure Skating Team. "We got some really good feedback from everybody. They said it was an 11 out of 10! They said, 'Oh, when's the next group skills class?' Everybody's really excited for what's next, so it was a great turnout."
Helping coach the team are Diversify Ice's founder Joel Savary and board member Joy Thomas. Since they are local to the D.C. area, the two agreed to coach the team this season. Diversify Ice also provided guidance and support to James and Walker in the developmental stages of building the team.   
"It's a historical opportunity, but it fits very closely within our mission," Savary said. "This is really at the core of Diversify Ice, being able to make these types of improvements in diversity within schools … Having [Diversify Ice] be able to provide their expertise, not only on the ice, but also on the structure of what it would look like, what it's going to take, how to get a school that has no background into skating to form a team was really going to be a whole undertaking of the entire team."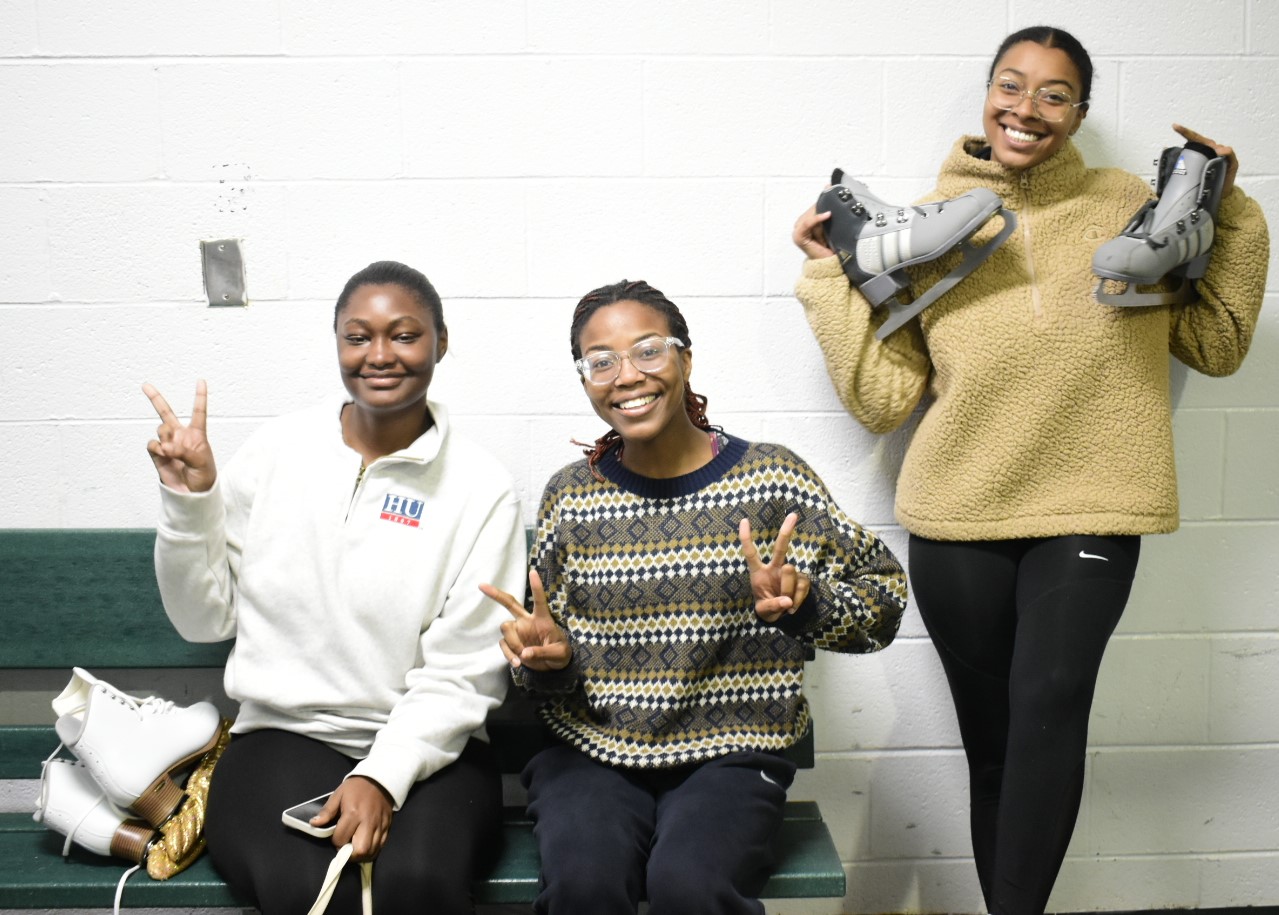 Since getting this club off the ground and on the ice for the first time, the importance of Howard becoming the first HBCU with a figure skating team is not lost on its founders or skaters.
"Being the first of anything is a really big responsibility because you're trying to set the precedent for everyone else," Clarke said. "[Another member of the team, Gabrielle Francis], thought she was the only skater at Howard University and so did I, but the whole time we were in the same space with each other, and we didn't even know. So, if there is another HBCU that feels like they should create a figure skating team or is inspired by our story, I think that would bring a lot of the current skaters on those campuses together to create a powerhouse of HBCU skaters."
Founders James and Walker have already seen how the new team has inspired younger generations. James remembers being excited to receive a message through the team's Instagram page from a young skater who said she now has dreams of attending Howard and joining the figure skating team when she is older.
Looking forward to this season, those who are new to the sport will have the chance to be part of a series of skill sessions, and those whose skills are more advanced will soon be able to travel and compete at intercollegiate competitions representing Howard University early next year.
The team plans to attend its first competition in February of 2024 at the University of Delaware, and even though it feels like a way away, the skaters are still excited for their first chance to represent Howard and experience the excitement of competition in the supportive environment that's typically found at collegiate skating competitions.
"I heard from another figure skating team that the competitions have really good energy and it's very welcoming," James said. "I'm excited to come to the competition where it's welcoming … I feel like at a college level we're all supporting each other, so I feel like that's going to be super exciting."
But the ultimate goal for this team is bigger than just skating. By starting a skating team at Howard, they hope to help make figure skating more of a place where everyone feels like they belong and can see themselves represented within the sport.
"If you're thinking about doing skating — if you have the tiniest inkling about doing it — you should definitely do it," said Francis, who  joined the club to ensure that students of color had the same access to skating that she was given while growing up skating at her home club. "There's not that many of us out there on the ice making a difference. I just want people to know no matter what you look like, the ice is for you."