By: Mimi McKinnis
Creating an impact wasn't something she had always set out to do, but Megan Williams-Stewart, a coach at the IceWorks Skating Complex in Aston, Pennsylvania, is making the most of the opportunities she's found over the years.
"I started coaching group lessons here and there in 2008 when I was still competitive," she explained. "I was more like a junior helper. I didn't know coaching was what I wanted to do forever, it just sort of fell into my lap. It wasn't ever a plan."
After a successful competitive career as a singles skater, winning the ISU's Ondrej Nepela Trophy in 2006 and bringing home silver from Nebelhorn Trophy the following year, Williams-Stewart suffered an injury to her hip–one that required surgery to fix. After a disapp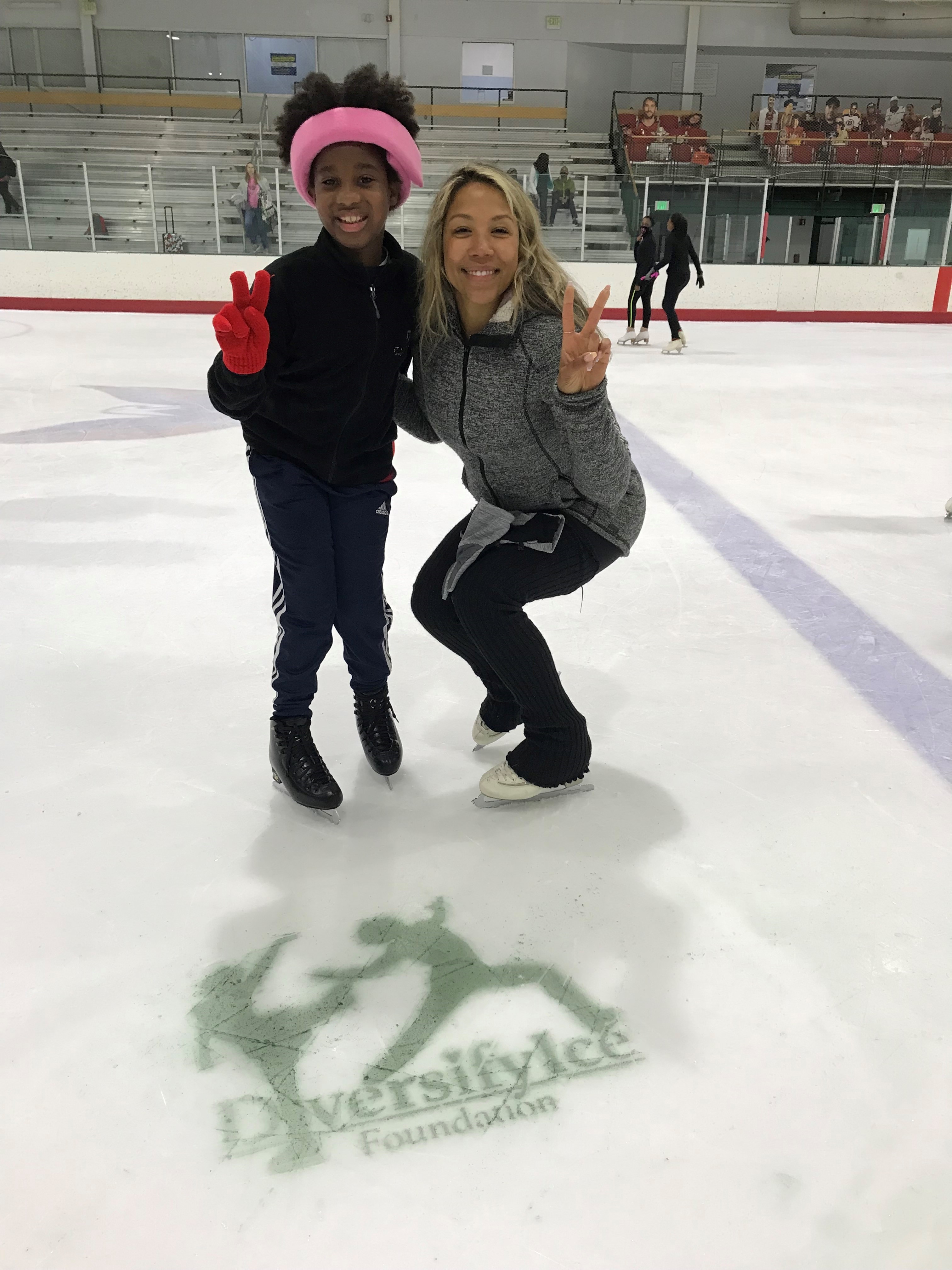 ointing finish at the 2009 Nebelhorn Trophy, Williams-Stewart returned home and underwent the procedure.
"My goal was always to continue to compete and get myself to the next level," Williams-Stewart said. "I was on the world stage, but I wanted to get to a World Championships. I wanted to see how far I could go."
But when the initial recovery period of 3-6 months turned into an 18 month struggle to be pain-free, the possibility of training at a competitive level was no longer a financially viable one.
"When I was rehabilitating my hip, someone asked me to give their daughter a lesson," she said. "And there was a local coach who asked me to work with a couple of his students. Then those first few students wanted me to work with their friends, and then other coaches asked me to help them, too, and it all just fell into my lap so easily. I got to the point of being relatively financially stable for a young 22 year old. It was nice. Eventually my hip did recover fully, but by the time I was physically capable, I was so immersed in coaching. And honestly, there were no finances for me to take up that competitive journey again. Even though I was now a young adult, I just couldn't afford to train at a competitive level anymore, and neither could my mom. She had always supported me and had done it for so long."
Through coaching, Williams-Stewart found a voice she hadn't discovered during her competitive days, considering herself a minority on the ice as a mixed-race athlete (both of her parents are white and African American).
"I really liked how much everyone respected me and listened," Williams-Stewart recalled. "I guess because I was unannounced retired, everyone was really eager to work with me. I felt a sense of accomplishment from that. I also loved challenging myself to relay something verbally to another person. It's one thing to be able to do it yourself, but to be able to break it down and teach it to someone so that they can do it, too, was very rewarding."
Now, through coaching and positions on the Boards of both the IceWorks Skating Club and the Diversify Ice Foundation, she hopes to instill the values she learned from skating to a new generation of skaters–life lessons, she says, that are applicable to any skater on the ice, regardless of color, size, age, or financial background.
"Individually, I always say that–white, black, brown, purple–I want to have a relationship with my students where they can feel I taught them something that will last a lifetime, whether that's structure or organization, confidence, commitment, following through, pushing through something hard or uncomfortable, meeting simple goals, things like that," Williams-Stewart said. "I want them to feel like I made a difference in their life long-term. I want them to learn something from skating that they can apply to college, or their future, or their next job. That's my core. That would be my mission statement."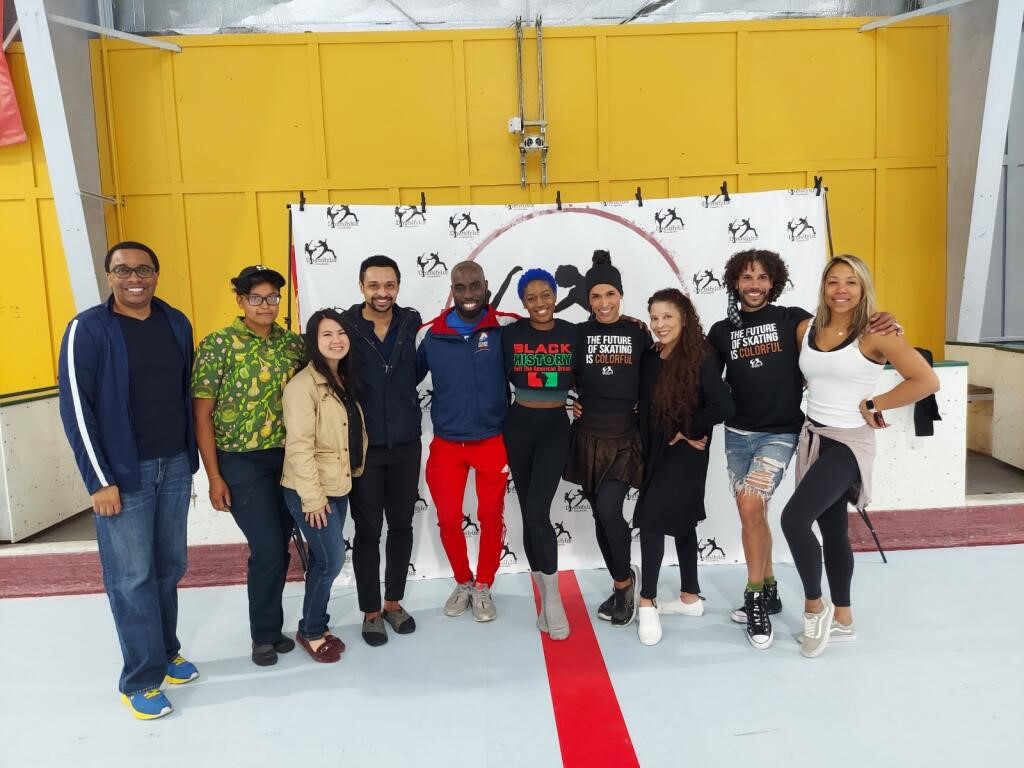 Much like her coaching career, her position on the board of Diversify Ice wasn't something she set out to secure. But also like her coaching career, it's an opportunity to make a difference that she's seizing.
"Joel Savory (Founder of Diversify Ice) and I skated together at UD years and years ago. We weren't really in contact, but we knew each other," she recalled. "He reached out to me dead in the middle of COVID when everything was shut down. He said, 'Hey, I'm doing a Zoom.' Turns out it was a huge call. Like, Michelle Kwan was on it. Charlie White was on it. Kiira Korpi was on it. There were so many people who were really enthusiastic about it, and I was starting to understand what the purpose was and how important this was going to be. I was obviously interested in it. Then there was another Zoom, and another one, and another one. Eventually, Joel more formally asked me, 'Are you committed to being a part of this?' And I absolutely was. I felt like it was an opportunity to be helpful and really make a difference. I knew as soon as COVID was under control and everything could kind of smooth out, I would have the opportunity to help underprivileged skaters and do something that could change the sport for the better."
When the world began to return to normalcy, Williams-Stewart attended her first "skate-raiser" for the organization. Since then, over the last three years, she's worked to meet the needs of underprivileged skaters around the country, using her voice to advocate for the resources she didn't have in her own competitive journey.
"People need other people," she said. "They need organizations to step up to the plate and say, 'Hey, how can we help you? What do you need? What can we do?' Maybe we have to raise money or we have to find sponsors. Being a board member for my club and for Diversify Ice has given me the opportunity to turn to my peers and say, 'Hey, this is what this program or organization is doing. This is how we can help and here's how we connect the pieces."
This January, as figure skating clubs like Williams-Stewart's are welcoming new participants to the ice through National Skating Month celebrations, she hopes to use her unique experience as a competitive skater with her positions within the sport's organizations to echo the annual event's 2023 theme: Skating is for everyone.
"There were definitely people along the way for me, like the Memorial Fund, some small sponsorships and some individuals who raised money and supported me with little bits here and there, and my family was so grateful for that," Williams-Stewart said. "What Diversify Ice is doing is really maximizing all of those little things, and more than that, they're bringing recognition to minorities in figure skating that are kind of overlooked and not getting the same amount of recognition and support. They're highlighted. To highlight talented and under-supported athletes is so important, because there's no mold that you have to fit into on the ice. There's a place in skating for everyone–every color, every age, every bank account, every shape and size. If you love something, there's always a place for you."