Above: Imagica's 2022-23 team photo in their costumes for their "Office Uprising" program
By Aviva M. Cantor


While it's now a nationwide discipline, Theatre On Ice (TOI) got its start in New England when a small group of skaters began looking for ways to bridge the gap between figure skating and theatre. Innovators in Vermont led the way, then the Skating Club of Boston hopped on the bandwagon and embraced this unique branch of the sport, combining the grace of figure skating with the excitement of theatre and dance.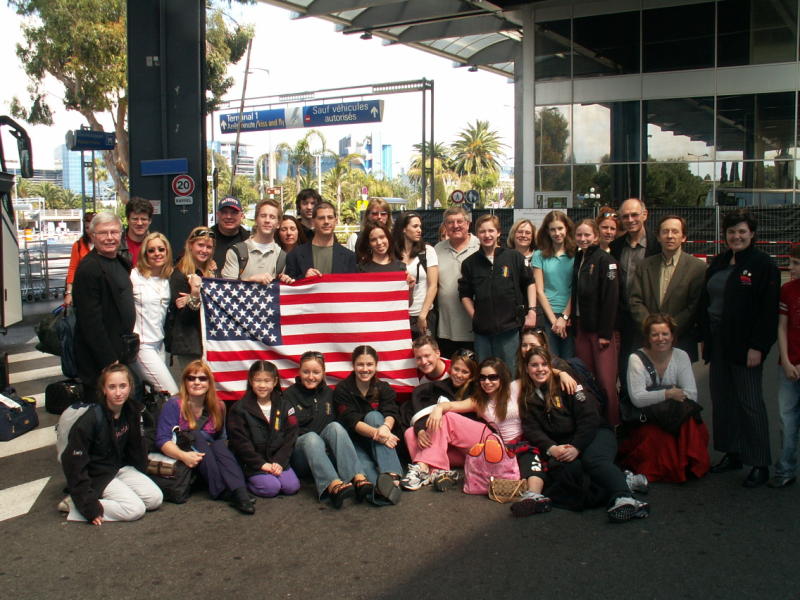 TOI of Boston currently has an expansive roster of nine teams, but it all began with a group of passionate, theatrical adult skaters known as Imagica of Boston. They're the longest-standing adult TOI team in the United States, and one of the most decorated as well. Imagica of Boston made history as the first adult champion at National Theatre On Ice in 2008 and was also the first international adult champion at Nations' Cup in 2010. They continue to be solid contenders and earned pewter medals at the 2023 National Theatre On Ice this past summer.

Being part of Imagica of Boston means preserving a legacy—one that Head Coach Buck Withrow is honored to uphold.

"I'm really proud to be involved with a team with so much history," Withrow said. Now in its 28th season, the roster of skaters has continued to evolve, with each member leaving their own mark on the history-making team.

Working alongside Withrow are Assistant Coach Aislinn Munck, Choreographer Adam Blake and Assistant Artistic Director River Kynoch. Program Coaching Director Becky Stump oversees the process. The current 24-skater roster features an extensive age range of 20 to 72, proving that absolutely everyone has a place in the sport.

Past coach Tasney Mazzarino shares fond memories of working with Imagica of Boston.

"Imagica is a phenomenon upon itself; there is no other team like it in the world," Mazzarino said. "In a world of triple Axels and high-level skating elements where age is a huge factor in a skater's success, it is a treat to find that no matter what our age or skating level, anything is possible if you believe and feel from the heart. The true success of Imagica is within each skater and his or her enthusiasm to create a universe for our audience. If we can transform your world during our program's six minutes and perhaps help you forget where you are, we have done our job."
The team continues to up the creative ante by creating memorable, engaging programs.

"I especially love our Olympic numbers," shared Kathy MacNichol, Team Co-Manager. "We skated to a Winter Olympics theme for the 2005-06 season and were able to perform it in Nice, France. We also skated an 'Olympic Fanfare' in the 2010-11 season. These programs allowed one to really dream."
Team Co-Manager Theresa Lee also has several fond memories of the team's innovation and creativity.
"For the 1999-2000 season, we performed a number called 'Dress Rehearsal: Comedy of Errors,"' Lee said. "The title tells the story. It was a theatrical production where everything that could go wrong did go wrong, intentionally. The lasting memory was seeing the officials judging the event with tears of laughter running down their faces."

When it comes to the team's current and future goals, MacNichol and Lee shared: "Our goal for Imagica of Boston is that we take many aspects of the sport of figure skating—technical ability, artistry, theatricality, humility and grace—and combine these skills together for the overall impact. No one trait makes a skater well-qualified to be on this team.  Whether they can land an Axel or just skate forwards, everyone has something to offer and contributes value to make Imagica of Boston what it is."