By Troy Schwindt
Chad Goodwin spent four years in Las Vegas growing and fostering the Golden Knights junior hockey program and overseeing its Learn to Skate USA program before moving to Seattle last year to serve as director of the brand-new Kraken Skating Academy. The Vegas Golden Knights and Seattle Kraken are the National Hockey League's newest franchises.
Upon starting his new job at the three-sheet Kraken Community Iceplex, he received texts from junior hockey families in Las Vegas, sharing their good news.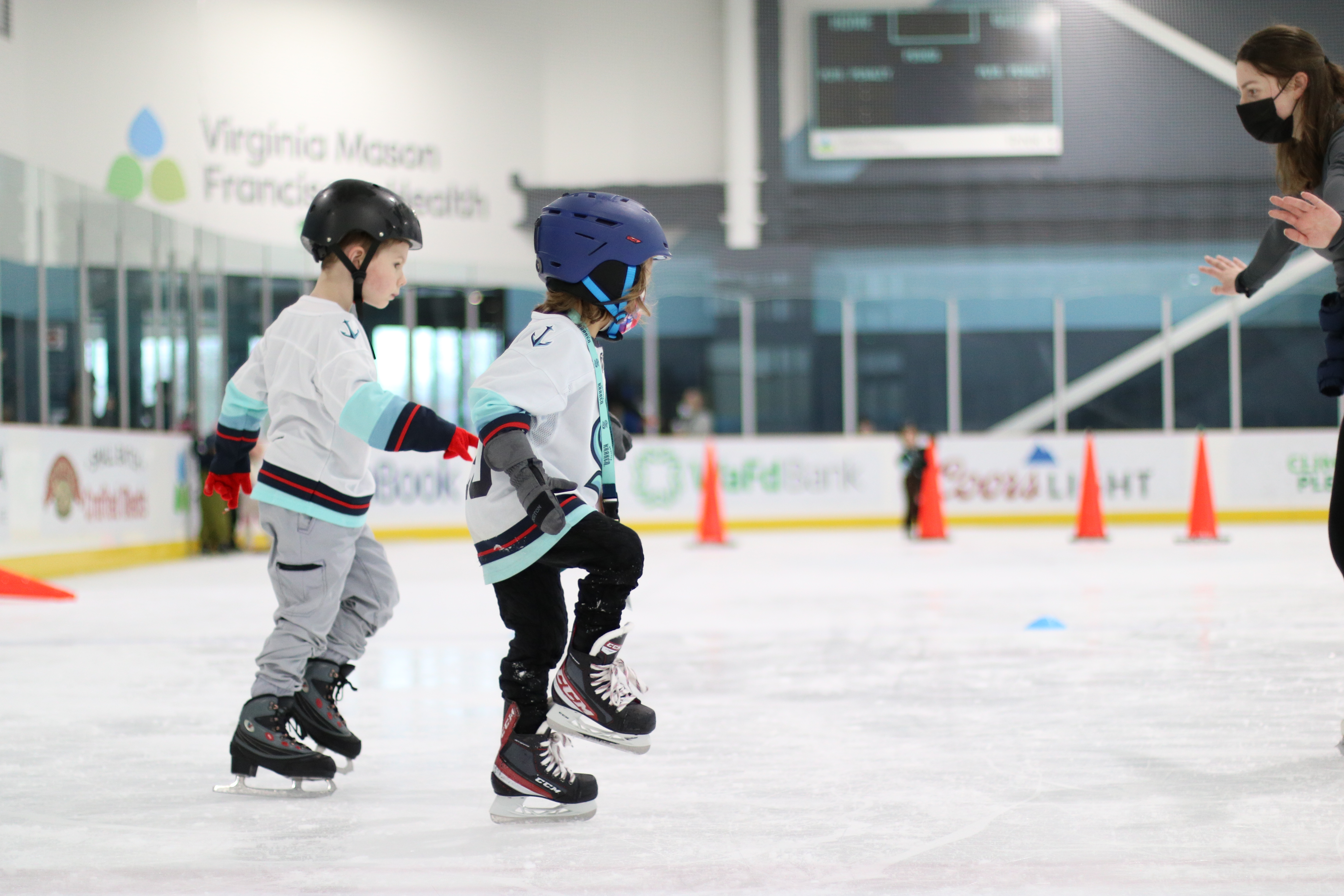 "They would say, 'Hey, my kid finally made the junior Golden Knights 10-under team,'" Goodwin said. "And they started with our Learn to Skate program. So to have a hockey family reach out to your Learn to Skate program and thank you for the start that they had is pretty cool."
Giving youngsters that skating start is vital, Goodwin said, in transitioning into youth hockey and beyond.
"For the two markets that I've been involved with, for me it's important that kids who want to play hockey get that skating start," said Goodwin, who is also the new Learn to Skate USA subcommittee chair; Learn to Skate USA is endorsed by USA Hockey and US Speedskating. "We don't live in areas where the lakes freeze or you can build a rink in your backyard. I'm originally from Canada. From when I was 11 or 12, I built my own ice rink in the backyard. You are out there playing with your friends. I think at that time, too, I played hockey and I figure skated; you are just having fun and getting that time on the ice.\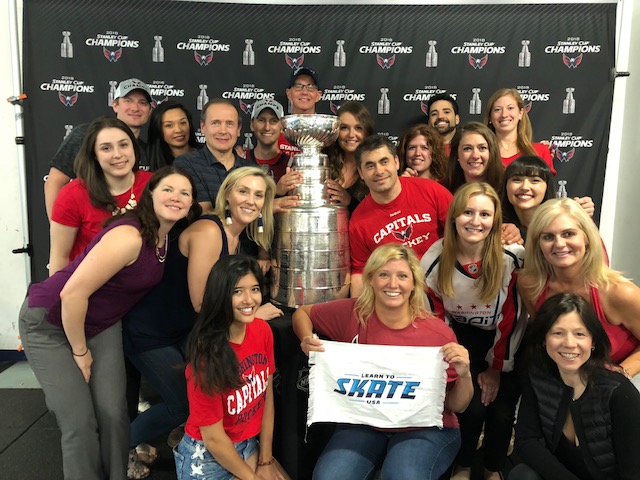 "So when you don't have that as a young skater growing up, how can we give the kids here that start? How do we create our program to model that? That's why we have a requirement that you go through Learn to Skate and then into hockey, so that we can give kids that skating start. Before you put hockey gear on, at least understand how you can fall down and get up, you can skate, you can balance, you can turn from forward to backward — all the basic skills. It's just about learning those fundamentals without the gear. It gives kids in hockey a better opportunity to go further in the game and have more fun down the road than rushing through to get the equipment."
That process and philosophy helped the Vegas Golden Knights Skating Academy and Kraken Skating Academy earn Learn to Skate USA's most members award for a first-year program, in 2017 and 2022, respectively.
A total of 18 out of the 25 NHL practice facilities in the United States have Learn to Skate USA programs, with the goal of introducing children and their families to the sport of ice skating.
NHL teams have two primary goals, Goodwin said. The first is to field a competitive team on the ice and generate excitement. In their first season, the Golden Knights earned a berth in the Stanley Cup Final as the team's popularity exploded. The second goal is growing the game of hockey in the local community and eventually expanding beyond the traditional fan base.
"It's cool coming from both organizations and seeing how much hockey does for the community and kids and adults, and just getting out there and promoting the game and promoting an active lifestyle and building that fan base," Goodwin said.
In addition to introducing young people to ice skating, the NHL teams are accommodating parents and siblings who are lacing up their skates for the first time.
"Parents are taking up skating so they can do it with their kids," Goodwin said. "It's cool to see that by having that strong Learn to Skate program, that feeder system does so much for your facility.
"We are not running Learn to Skate just to grow hockey players; we are not doing it just to grow figure skaters; we are doing it for both. We have a pathway for both sports and promoting both and supporting the direction that the skaters want to go."
Goodwin, a professional figure skater himself, is a four-time Canadian national competitor and three-time sectional champion. He spent seven years skating with Bietak Productions and Royal Caribbean Cruise Lines.
He takes some of the skills he learned as a figure skater and incorporates them into his power skating instruction for hockey players who have advanced beyond Learn to Skate.
"Power skating has become such a big thing in hockey, in this last decade for sure and even beyond that," Goodwin said. "A lot of the power skating that I teach is all figure skating-based skills. Those classes are full, as they can see the benefit in continuing to improve on their skating and how it helps them with their game. It's exciting to have been a part of that side of it as well, working with the hockey departments of both organizations and getting it off the ground."
As the new chair of Learn to Skate USA, Goodwin said he's excited to reach out to Learn to Skate directors nationwide and share information to enhance everyone's programs, including his own in Seattle.
He also plans to connect with the other NHL teams and learn more about their Learn to Skate USA programs.
"It would be nice to bring people together and see where we are at, see what we can do and how we can make the sport more accessible to people across the country," Goodwin said.   
NHL Facilities with Learn to Skate USA Programs
Seattle Kraken
Vegas Golden Knights
Dallas Stars
New Jersey Devils
Washington Capitals
Nashville Predators
Florida Panthers
Los Angeles Kings
Columbus Blue Jackets
Anaheim Ducks
Arizona Coyotes
Pittsburgh Penquins
Philadelphia Flyers
Boston Bruins
Carolina Hurricanes
New York Islanders
New York Rangers
St. Louis Blues