By Emily Chang
 
"Being a part of Figure Skating in Harlem (FSH) has taught me how to be proud of myself and uplift and support those around me," Ila Epperson, an FSH skater for 11 years, said. "Being surrounded by beautiful, strong, intelligent, black female excellence for the past 11 years has taught me to love and walk confidently in who I am as a black woman and, more relevantly, a black figure skater." 
FHS, a nonprofit organization dedicated to girls of color, combines figure skating with education, fitness and life skills. Founded 23 years ago by Sharon Cohen, FSH molds young girls into confident, empowered leaders.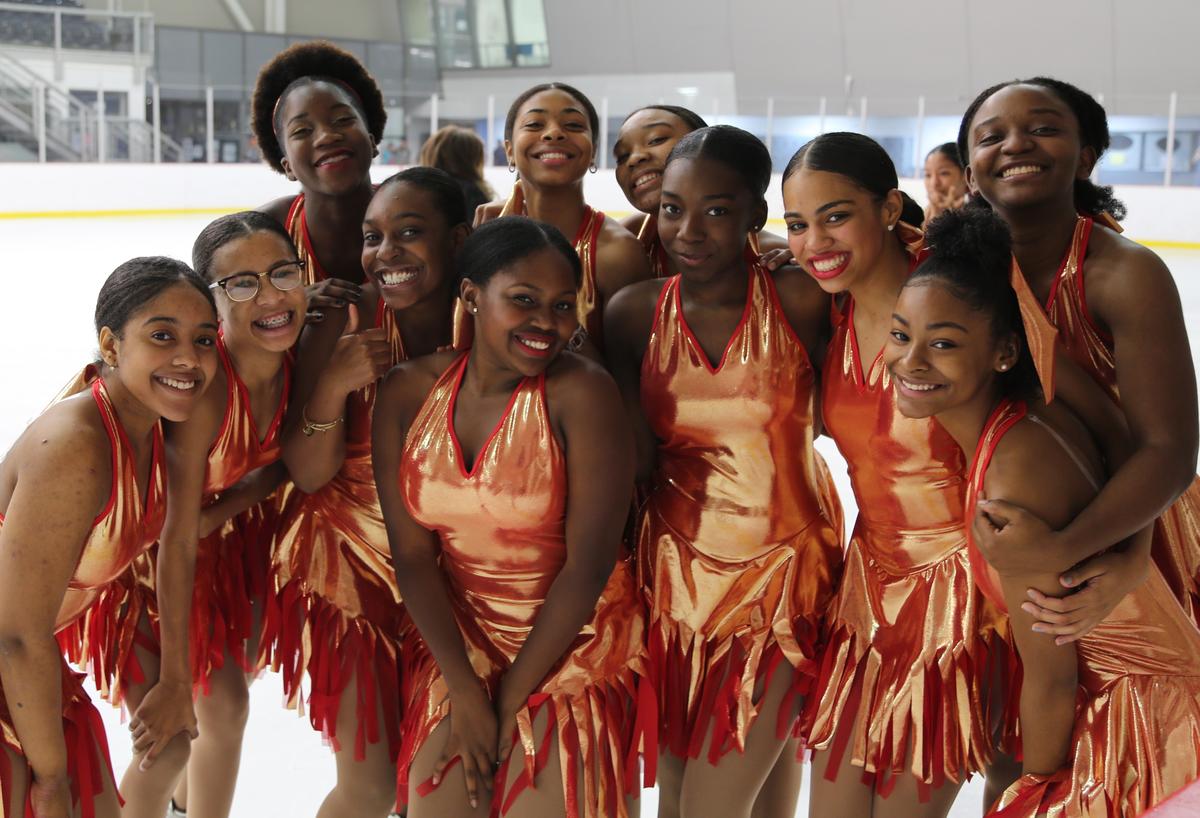 Through Learn to Skate USA classes, the girls learn basic skills and technique while simultaneously improving their physical fitness and emotional well-being. With practice, they strengthen their mental fortitude and dedication, which transcend to other aspects of their lives. Many girls excel beyond Learn to Skate USA and participate in other skating disciplines, such as Theatre On Ice and synchronized skating. 
Harlem Ice Synchronized Skating consists of three teams, with one winning three gold medals at the pre-juvenile level this past season. To further enhance the athletic experience, FSH provides Girls Off-Ice Fitness Investment Training (Go-Fit), a program that teaches valuable health lessons while keeping the girls physically active.
"It's amazing how much the sport benefits the girls and how the girls benefit from the sport," Cohen, the organization's CEO, said. 
 
In addition to skating, FSH brings a powerful sisterhood into the classroom. Not only do the girls receive academic assistance to boost their grades, they also engage in a unique curriculum that incorporates STEM (science, technology, engineering and mathematics), reading and writing, communication, financial literacy, social skills and more. The program immerses students into different career opportunities as well. The group has visited places such as Google, the Supreme Court, Bloomberg and others. For high school students, FSH helps girls boost their academic transcripts while providing college prep and life skills. 
"With the help of FSH, I was always the top of my class and ahead in work," Cheyenne Walker, an FSH senior, said.
 
FSH Summer Dreams Camp helps girls further sharpen their academic and athletic skills, even when school is not in session. This six- to eight-week program consists of enrichment classes, cultural trips, off-ice exercises and, of course, figure skating lessons.
 
"Through the actual act of figure skating and through many self-identity discovery classes, I've been able to unveil what perseverance and determination mean," Shamyah Williams, who has skated with FSH for 10 years, said. "It's given me a second place to call home."
FSH has encouraged the girls to embrace their strength, transforming them into confident leaders both on and off the ice. With plans to expand the program's impact across the nation, Figure Skating in Detroit was created to provide the same opportunities to underprivileged girls in the area.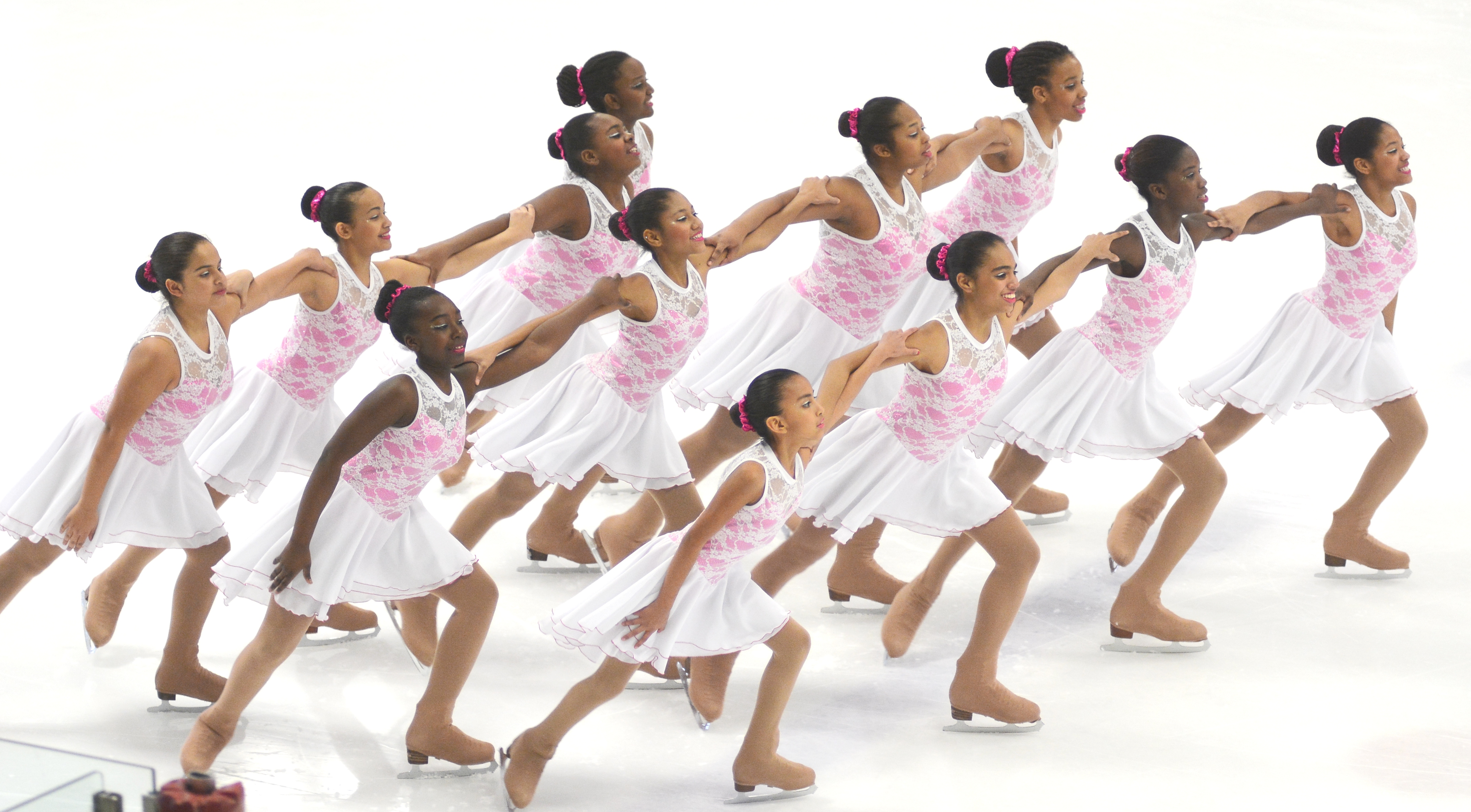 "My experience has been an overall powerful and meaningful one," skater Michaela Joseph said. "It has instilled confidence into me as a young black woman and taught me what it means to be a sister, a skater and a leader." 
 
The pandemic unfortunately caused FSH to cancel its annual ice show at Riverbank State Park in Harlem. There were 26 performances planned centered around the theme "Girls Glide Globally," based on environmentalism and sustainability of the earth. Although there was no way to transport this to an online platform, FSH looks forward to continuing this theme next year with even stronger performances. 
 
FSH has put all figure skating on pause and transitioned to online classes. Although FSH plans on trimming down costs, it is still a nonprofit that relies on donations and volunteers to ensure sustainability and growth. The organization hopes to obtain additional sponsors and partnerships for the sake of the girls and their futures. 
 
"Being a part of FSH has meant the world to me," Walker said. "I have been a part of the program for more than half of my life and it has been my home away from home. The opportunities the program has provided me with are innumerable and I am so grateful for that."
 
To learn more about FSH and see how you can get involved through volunteering/donating, visit figureskatinginharlem.org.