Above: Beck Strommer
By Sarah S. Brannen
The top young skaters in the U.S. gathered in Nashville, Tennessee, at the end of August for the second annual National Development Team Camp. The event had been planned to take place immediately after the 2021 U.S. Figure Skating Championships, as it did in North Carolina in 2020, but due to COVID-19 it was postponed this year. 
Juvenile, intermediate and novice athletes qualified for the camp based on their placement in the 2021 U.S. Figure Skating Championship Series presented by Toyota; their ages ranged from 9 to 18. In the three-day training program, skaters participated in on- and off-ice workshops tied to flexibility, nutrition, mental training, dance and consistency drills. Choreographer Benoit Richaud, jump specialist Cedric Tour and the jump faculty of Tammy Gambill, Derrick Delmore and Laura Lipetsky worked with the skaters.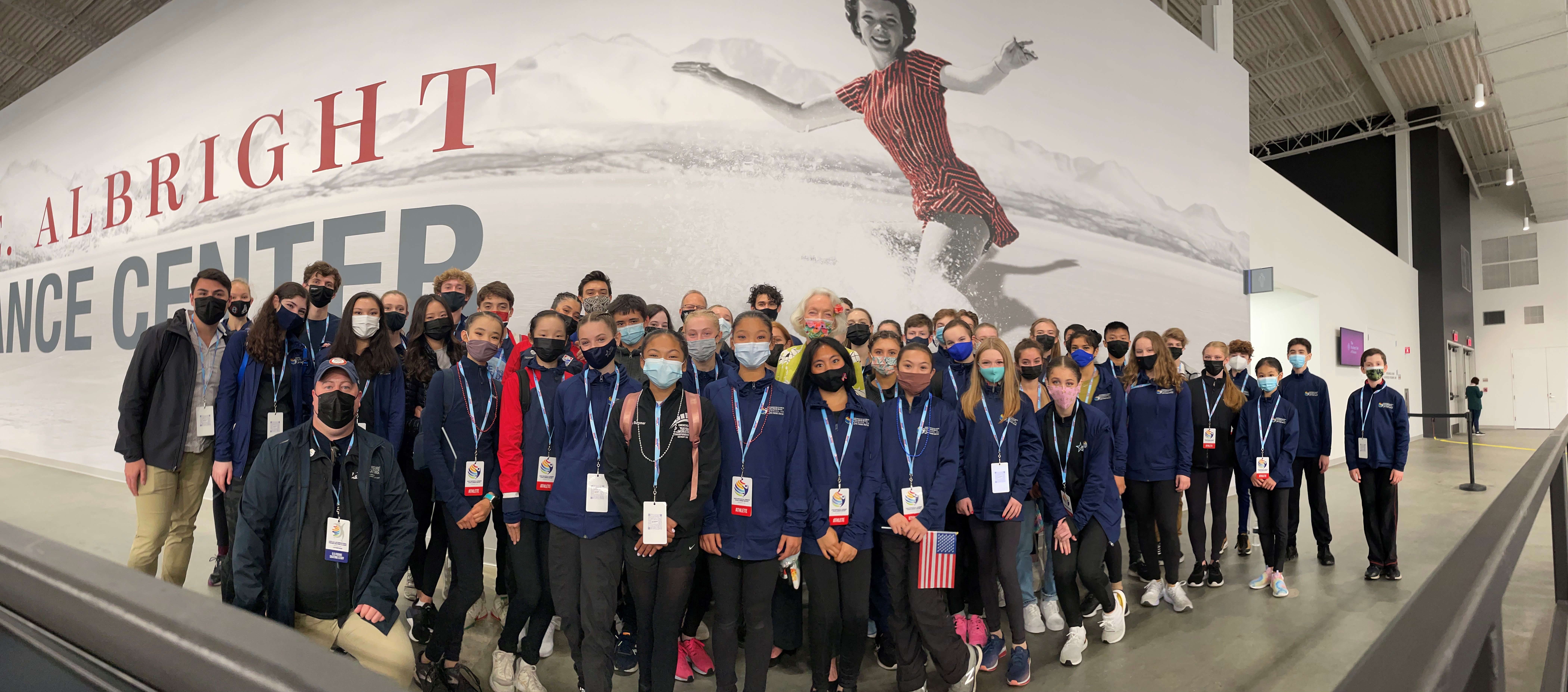 "The first year, it was a little different because I barely made it to the camp and I didn't know what to expect," singles competitor Beck Strommer said. "This year I went in with a lot of confidence, I knew what I wanted to achieve. I'm around all my peers and I see how they're training, and how they push themselves."
Strommer particularly enjoyed a 2020 workshop with recent Olympians Rachael Flatt, Polina Edmunds and Mirai Nagasu.
"You see these big skaters on TV but you don't know what's going on in their heads," he said. "We got to ask some questions, and all their answers were really in depth. I learned a lot from that, and I loved listening to all of them talk." 
Unlike competitions, the athletes were grouped not by skating level but by age. They each wore a numbered jersey for the weekend: number 1 for the youngest, up to number 69 for the oldest. 
Aleksandr Fegan, 11, said he loved meeting the other skaters and judges, as well as the workshops.
"I liked the jump class," Fegan said. "I got to learn new jumps that I never even tried before, like the triple Lutz. And I also got to learn different entries into different jumps, and they taught us different exercises for the different jumps that I never tried before."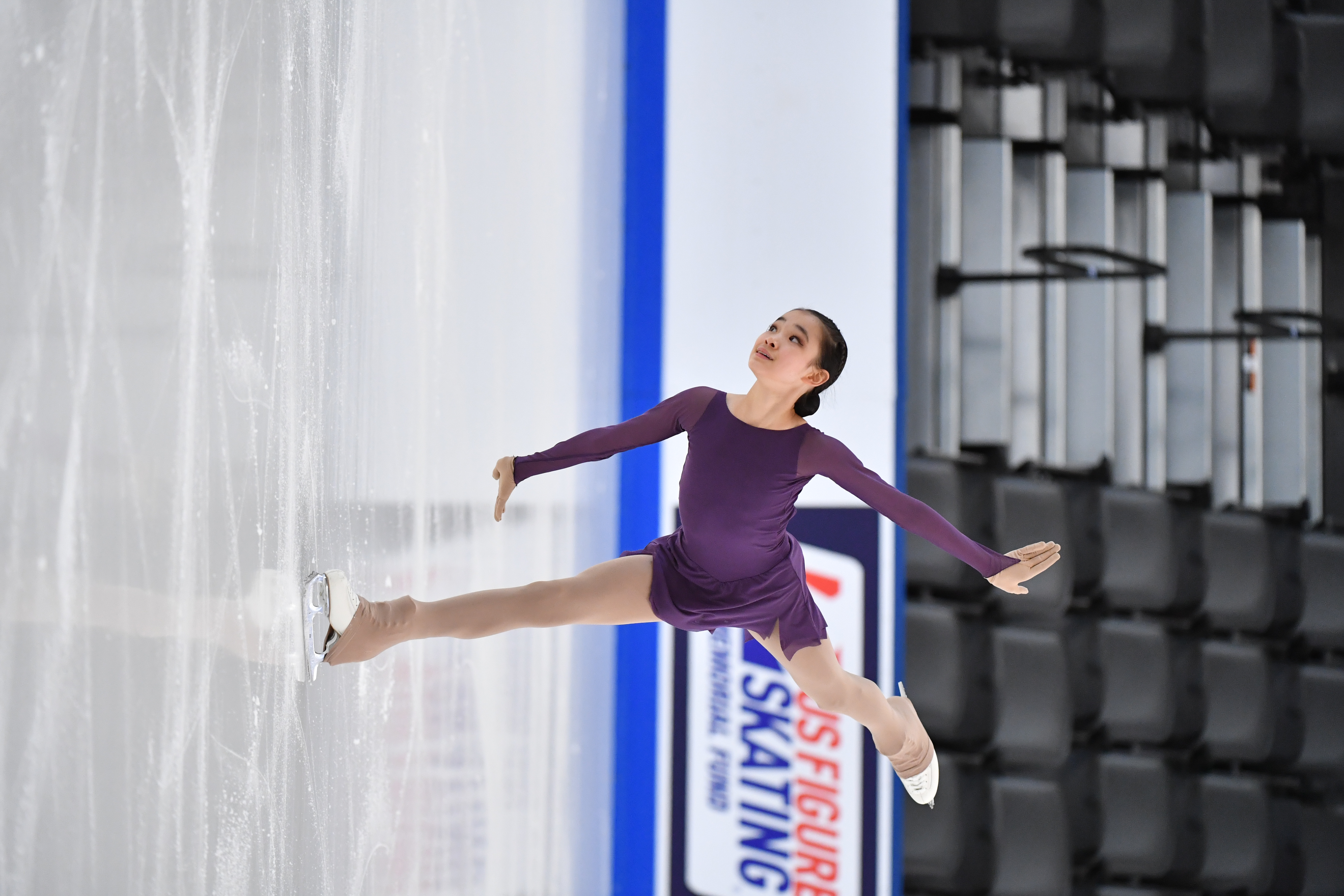 "We have international officials observing their different classes, both on and off the ice," Justin Dillon, director of high performance development for U.S. Figure Skating, said. "Then we communicate what the officials noticed — positives, negatives, things to work on. That will help the skaters as they try to accelerate, because the whole idea is to get through the levels quickly so they can get to the junior level as fast as possible. They're getting information and tools to help them do that." 
Coach Amy Evidente said that the camp is useful for coaches and parents. 
"The coaching community is so much stronger when we go through the same things," she said. "The coaches gain a different type of education than just what they do on the ice. It's more holistic, versus just the on-ice education. You learn you're not alone in this, trying to get your kid to become an elite athlete, navigating the psychological and emotional part of this. We're trying to create resilience and grit." 
A few weeks after the camp, many novice and junior skaters competed at the 2021 U.S. Novice and Junior Challenge Skate in Norwood, Massachusetts, held in conjunction with the 2021 U.S. International Figure Skating Classic Sept. 16-19. Like the Development Camp, the Challenge Skate gives young skaters an opportunity to skate on a big rink and take in the atmosphere of an international competition. This year's edition, the 10th, had some standout performances, among them that of the novice ladies champion Phattaratida Kaneshige, who landed seven clean triple jumps in her free skate. 
The Challenge Skate athletes also participated in workshops and even got a tour of the stunning new Skating Club of Boston Tenley Albright Performance Center from Olympic champion Albright herself.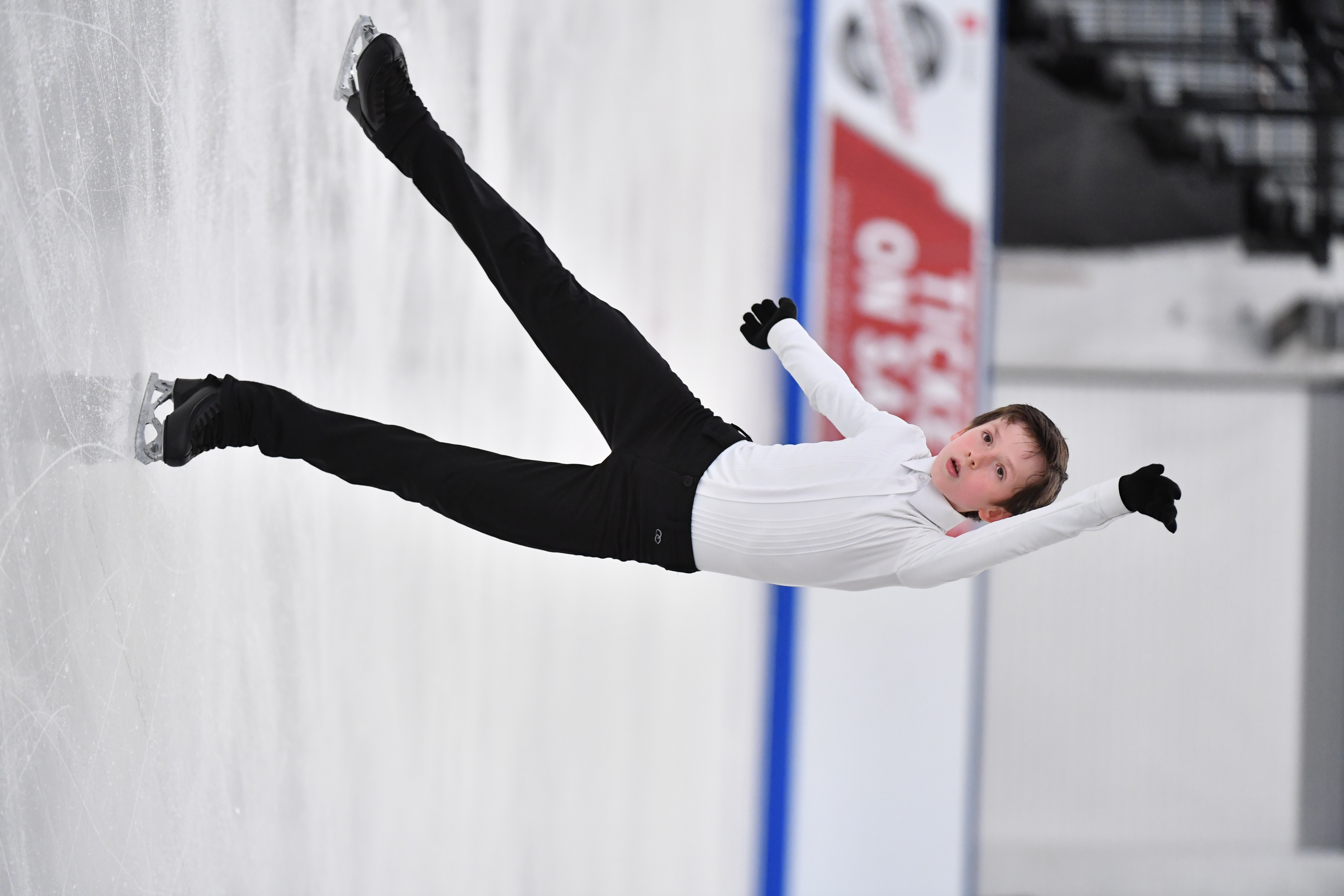 "These are things the kids will remember forever," Dillon said. "They got to watch Alexandra Trusova [2021 World bronze medalist from Russia] practice! This kind of program keeps the kids inspired and motivated … we want them to be competitive and make friendships that can last forever." 
The youngest competitor in the novice men's event, Fegan, exceeded even his coaches' expectations and won the gold medal. (Fegan will compete as an intermediate this season; he was invited to skate in the novice event based on his performance at the Development Camp).
"This competition is completely different, it's like a real big event, an international, a big arena," Fegan's coach Roman Serov said. "I believe he was nervous, but I didn't see any panic. In the future it will give him better confidence."
"After the camp, the excitement was there, and he was ready to work hard," Fegan's other coach, Nina Petrenko, said. "The competition pushed him so much. His skating is faster now, he's more confident, his spins are faster. When you win a medal, you always feel stronger."
In the junior men's event, Strommer showed off an elegant style and nice lines in his Avatar program, finishing fourth in the free skate.
"They made it more than just a competition experience," Strommer said. "We got a breakdown immediately after our short program on our spin levels. The whole group went to a conference room, and [official] Josh Fischel had a spreadsheet with columns, our actual achieved points, what the base value of all three spins were, what they could have been with +5, what the highest possible score for a junior man could be this year. It was a really interesting class."
Elyce Lin-Gracey, 14, took the silver medal in the novice ladies event, narrowly losing the gold to Kaneshige. She skated a delicate, lovely program to the New Moon soundtrack. 
"It was intimidating but it was a great learning experience," Lin-Gracey said. This will help me the rest of the season."
U.S. Figure Skating might be able to expand the competitive structure and have even more events like the annual Challenge Skate, Dillon said.
"It would be really nice to utilize this as a way for people to go head-to-head and have that adrenaline and stress in a good way, to learn how to fuel those competitive fires to deliver the goods repeatedly through the year."