Above: Peggy Graham, Dana Graham and Lorrie Reed Parker reunite with their former coach and good friend John Nicks at the U.S. Championships.
By Troy Schwindt     
Tulsa, Oklahoma, isn't a place one thinks of when commemorating the centennial anniversary of U.S. Figure Skating. 
Oil rigs and tornado shelters, not ice rinks and Zambonis, come to mind when characterizing this thriving metropolis tucked in the northeastern corner of the state.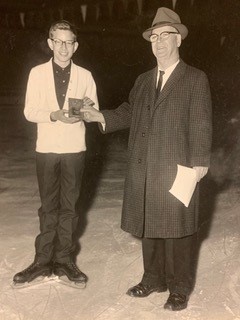 But Tulsa, indeed, has played an important role in the association and sport's history. On Nov. 7, 1936, the Ice Follies held its worldwide premiere in Tulsa. The Tulsa Figure Skating Club commenced in 1938, and the city hosted the 1970 U.S. Figure Skating Championships. There have also been two U.S. Figure Skating presidents from this dynamic city situated along the Arkansas River, as well as other locals on the U.S. Figure Skating board of directors and prominent committees.
But one family of Tulsans, in particular, has contributed greatly to U.S. Figure Skating's rich history, and continues to do so to this day.
For nearly eight decades, the children, grandchildren and now great-grandchildren of the late Dr. Hugh C. and Helen Graham have competed in the sport of figure skating, with some going on to become high-ranking officials and judges.
Today, three of their granddaughters, Dana Graham, Peggy Graham and Lorrie Reed Parker, are top officials both domestically and internationally. One of Reed Parker's two children — daughter, Kelsey Parker Gislason — is a former singles and pairs competitor and coaches skating part-time in Aston, Pennsylvania. She and her husband, Leif Gislason, also a coach in Aston and a former Canadian ice dancer who finished fifth at the 2009 U.S. Championships with partner Morgan Mathews, welcomed Scarlett June Gislason, the latest skater to the family, in mid-September.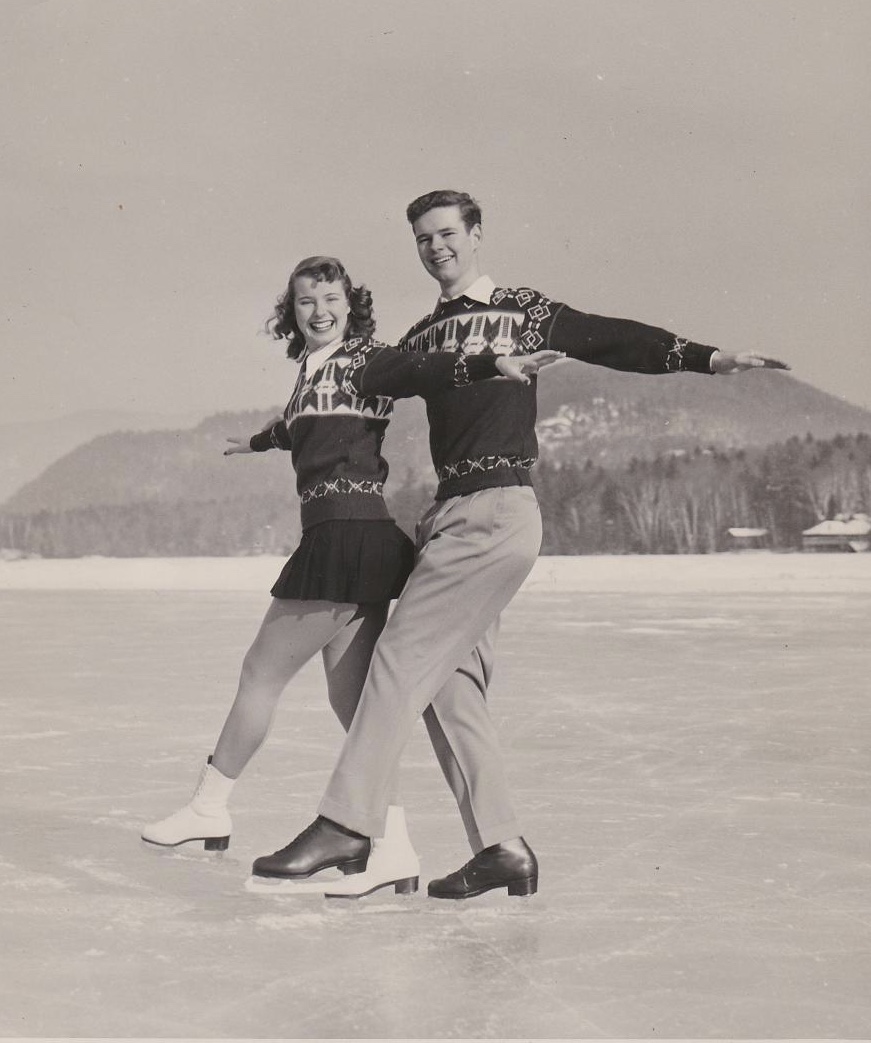 "Skating is a sport that has been a huge part of my life," Reed Parker, who now resides with her husband in New Jersey, said. "As a skater, I competed in singles and pairs and went up through my gold tests. As a judge, I am now able to volunteer and give back to our sport. …
"Skating is truly like a large, close-knit family, and I treasure the skating community, as I have been fortunate to develop many relationships throughout the world, which I will cherish forever."
The Graham siblings' father, Dr. Hugh C. Graham Jr., served as president of U.S. Figure Skating between 1986 and 1989 and just recently moved back to Tulsa with his wife, Jeannie, from nearby Kansas, Oklahoma.
"It's amazing that they [Dana and Peggy] have continued to be so interested in the sport," said Dr. Graham Jr., who retired two years ago after 58 years as a pediatrician in Tulsa. "A lot of times it kind of ends after they stop competing and go off to college and have no interest in it. But both have stayed very involved, and that's gratifying."
How it all started
It was actually the daughter of Dr. Hugh C. and Helen Graham, Margaret Anne Graham, who got the family hooked on figure skating, around 1941. When she was in third grade, Margaret Anne had a friend, Barbara Jones, who was a member of the Tulsa FSC. It was Jones — who went on to win the 1946 U.S. junior ladies title — who introduced Margaret Anne to the sport.
It didn't take long for Margaret Anne to excel on the ice and bring the family along for the ride. About a year after she started skating, her brother, Dr. Graham Jr., took up the sport and their parents began trial judging.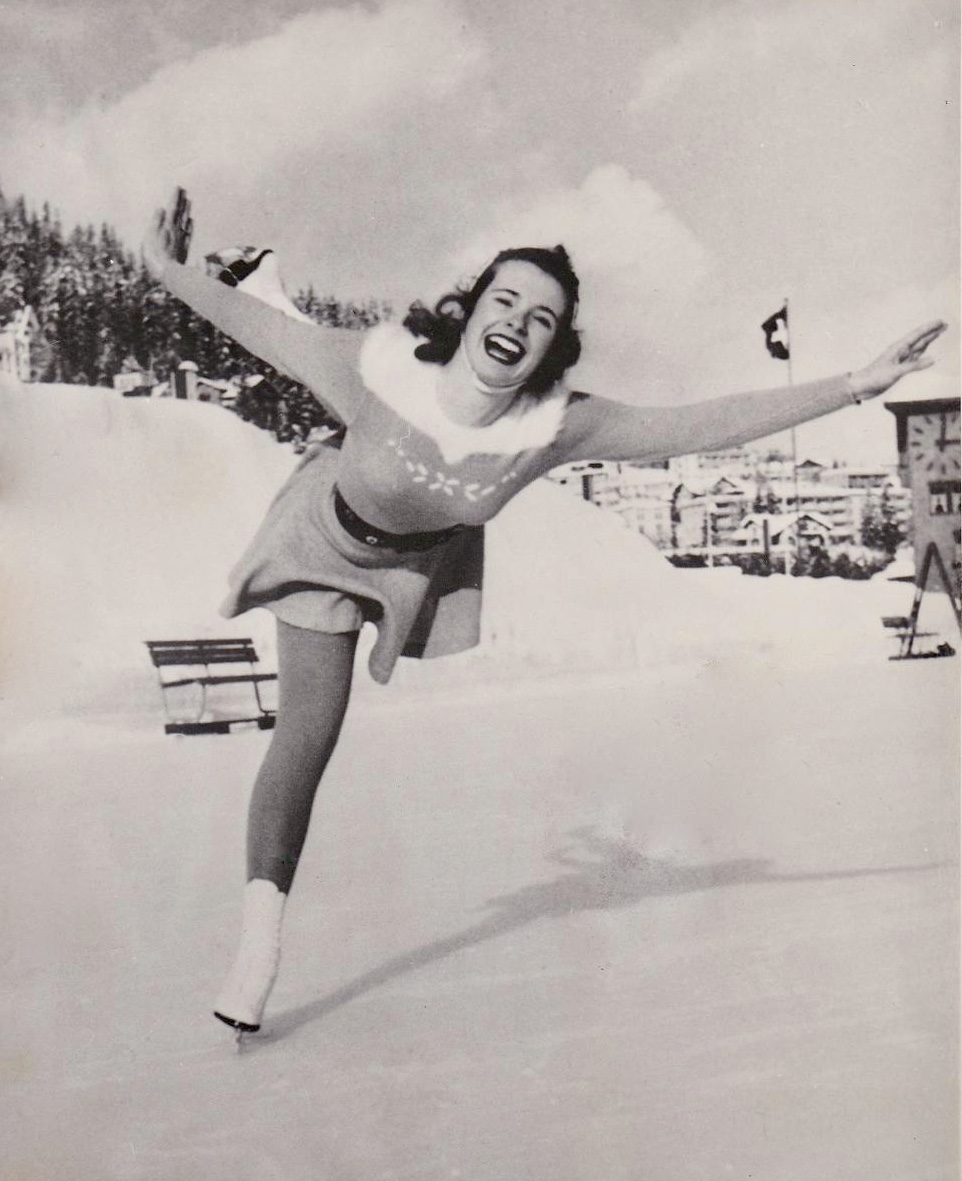 "Margaret Anne was a natural," Dr. Graham Jr. said of his sister, who passed away in late 2019. "I ran around the rink and got into a lot of trouble, so my folks said, 'We are going to put you in the skating club, too, and put you on the ice so we know where you are and keep you under control.' That's how I got involved."
Margaret Anne and her brother went on to have outstanding competitive careers before becoming high-ranking officials.
She retired after the 1951 Worlds to attend the University of Tulsa, but top officials at U.S. Figure Skating brought her back into competition and into pairs skating to compete with her brother. Margaret Anne was a member of three World teams (1951, 1953, 1954) and was the 1953 U.S. bronze medalist and 1953 and 1954 U.S. silver medalist in pairs with her brother. They finished fifth at Worlds in Oslo, Norway, in 1954. She ended her competitive years at The Skating Club of Boston.       
Dr. Graham Jr. culminated his skating career after transferring from the University of Tulsa to Harvard University, where he represented The Skating Club of Boston at the U.S. Championships, Worlds and North American Championships. He was seeking year-round ice time as his career hit its pinnacle.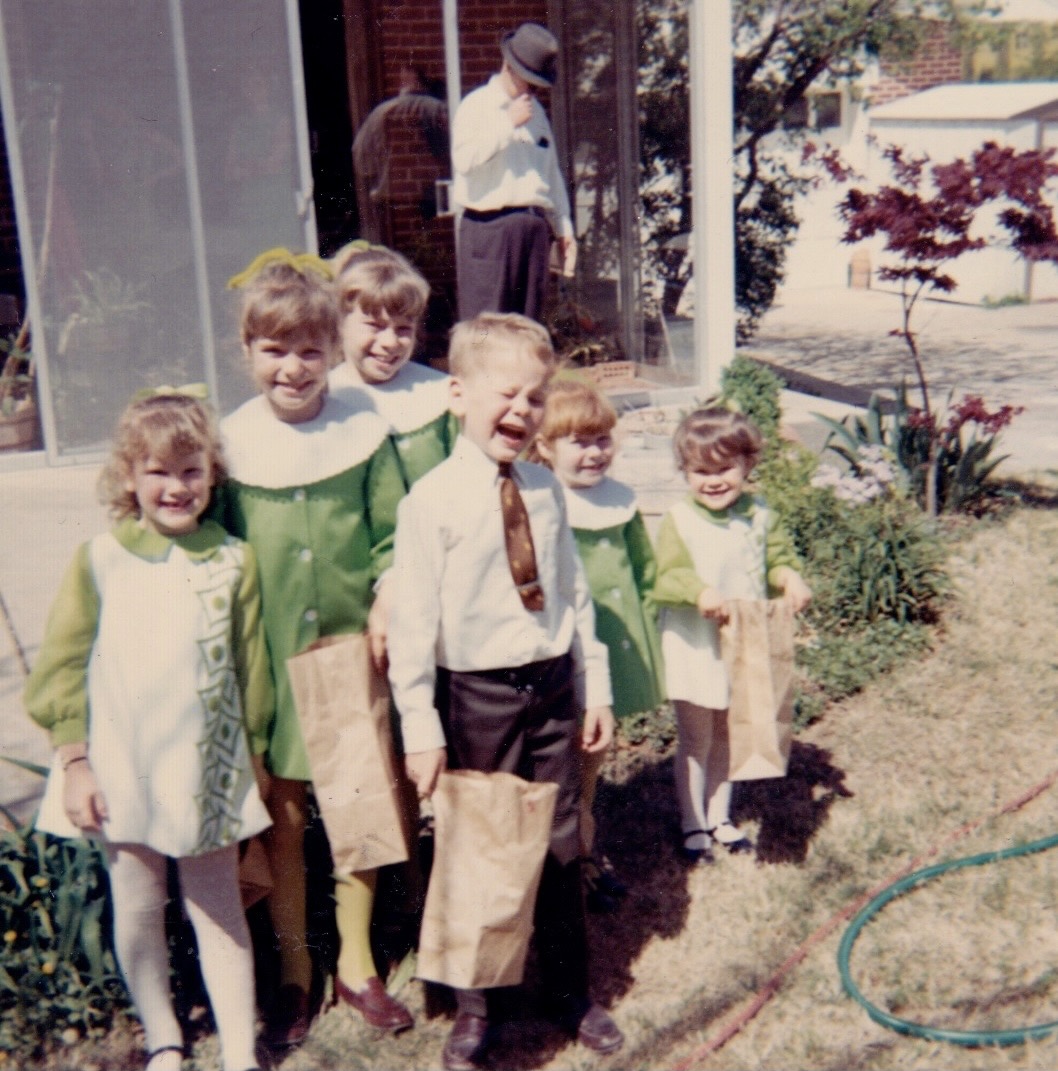 "I didn't know transferring to Harvard was a problem," he joked. "At 18, what do you know? So I applied and was accepted because I was an athlete — a skater. They had five transfers that year who were accepted. And Dick Button had just been there and graduated and made such a big splash on the world, the skating world and on Harvard. … It was a wonderful experience. The Skating Club of Boston was terrific."
During their competitive careers, Margaret Anne and her brother traveled with their parents in the summertime to skating meccas Colorado Springs, Colorado, which had the renowned Broadmoor World Arena; St. Paul, Minnesota; and Lake Placid, New York. They received the top coaching in the country and forged friendships and relationships that have lasted a lifetime.
"My parents were right there while the coaches would be giving instruction, so my mom got very knowledgeable rather rapidly, and then my dad was interested," Dr. Graham Jr., said.  They both became high test judges, and my father judged one nationals in Colorado Springs." 
Hugh C. and Helen Graham went on to judge for decades and encouraged several generations of judges from Tulsa. 
"They were always trying to get somebody involved," Dr. Graham Jr. said. "They would say, 'Why don't you judge? Come on out, we'll get you all the forms, and we'll do all the paperwork and get this in. That wasn't always the case at other clubs. They were influential and we had a bevy of judges throughout the years."
Tragically, Helen died while judging a figure test in Kansas City.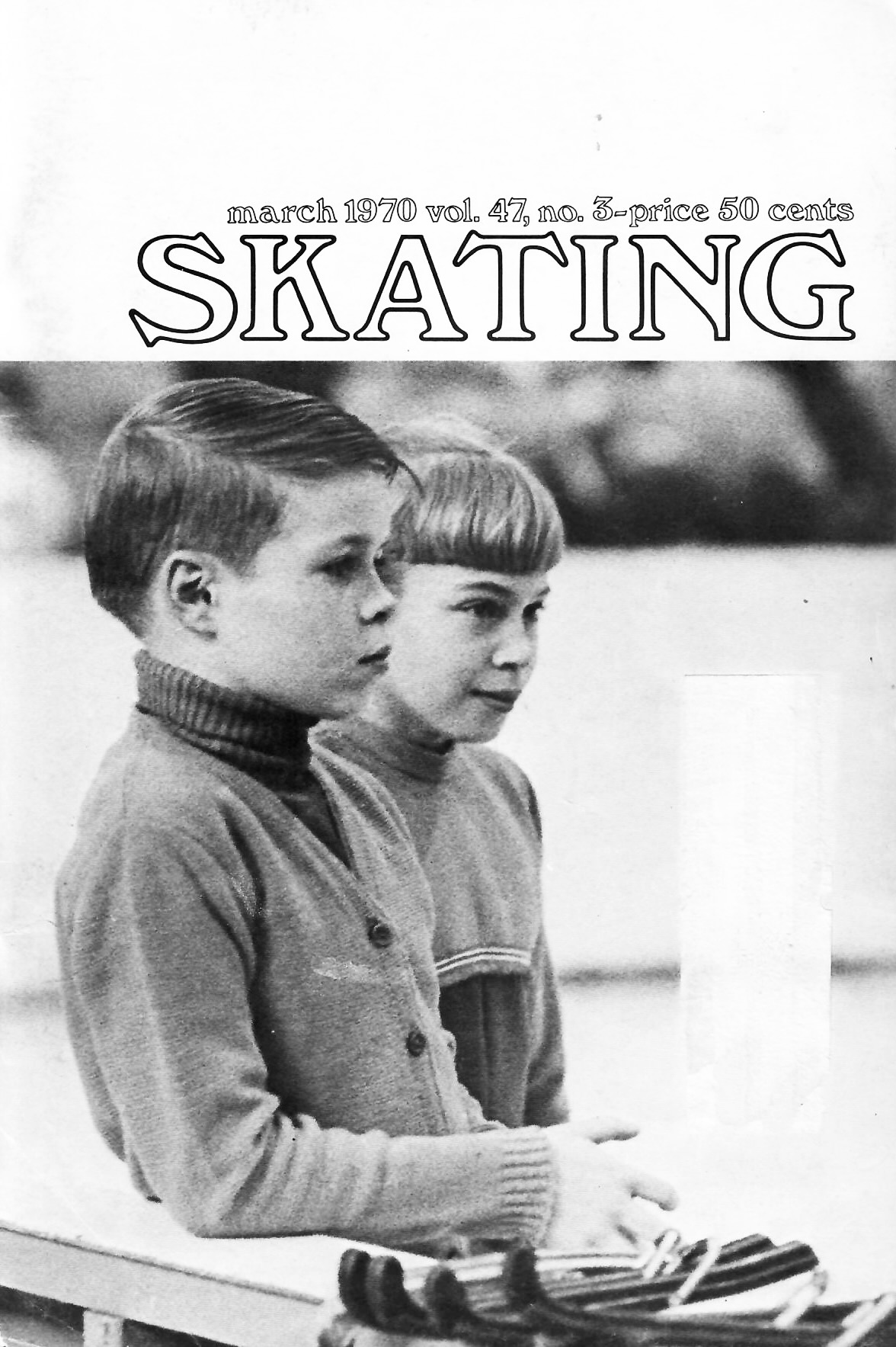 "I guess that's a fitting ending to somebody who loved the sport," Dr. Graham Jr. said.
From skating to judging
After their competitive careers, Margaret Anne and Dr. Graham Jr. embarked on a lifetime of service as officials, judges, board members, committee members and organizational leaders.
Margaret Anne judged two Olympics, three World Championships and three World Junior Championships, in addition to regional, sectional and U.S. Championships. She also served as team leader for several international competitions, including two Worlds. The ISU presented her with its prestigious Award of Merit. She received a pin for being a retired Olympic official and a pin for more than 60 years of service as a U.S. Figure Skating judge.  
She judged the ladies event at the 1994 Olympics in Lillehammer, Norway, that pitted rivals Tonya Harding and Nancy Kerrigan against one another in one of the most-watched sporting events of all time. 
Margaret Anne served on numerous U.S. Figure Skating committees and on the Board of Directors. Her contributions included helping to develop the moves-in-the-field test structure after figures were eliminated from international competitions. This task also included the plan for educating and training all U.S. Figure Skating and PSA coaches. She also helped to revamp the system for judges appointments, finding a new way to develop and promote judges at every level.
While still competing in 1953, she graduated from the University of Tulsa, where she was the first female to be awarded an athletic letter from the school. She also served the Tulsa FSC in many roles, including president and secretary, from 1957 to 1976.
Dr. Graham Jr. judged Worlds, two Olympics and other major international events. It was one of the founders of the Tulsa FSC, though, George Jenkinson, who got him involved in the politics of skating. Jenkinson was a vice president of U.S. Figure Skating at the time, and as soon as Dr. Graham Jr., was out of the army, he started attending Governing Council and becoming more involved with U.S. Figure Skating's leadership. 
He, along with his cohort from Harvard and Tulsa, Dr. Franklin Nelson (U.S. Figure Skating president from 1989 to 1992), were team leaders for the 1976 Olympic Team, as well as previous World teams.
Dr. Graham Jr.  became the chair of the competitions committee, where he helped to streamline things.
"I had run Midwestern competitions," Dr. Graham Jr. said. "Having been a skater, I knew the problems with competitions and tried to improve on that. We had different rules for different sections at regionals. At the Pacific Coast, they had all these different flights for intermediate and novice girls; they put 20 in a flight, and as competitions chairman, I standardized that.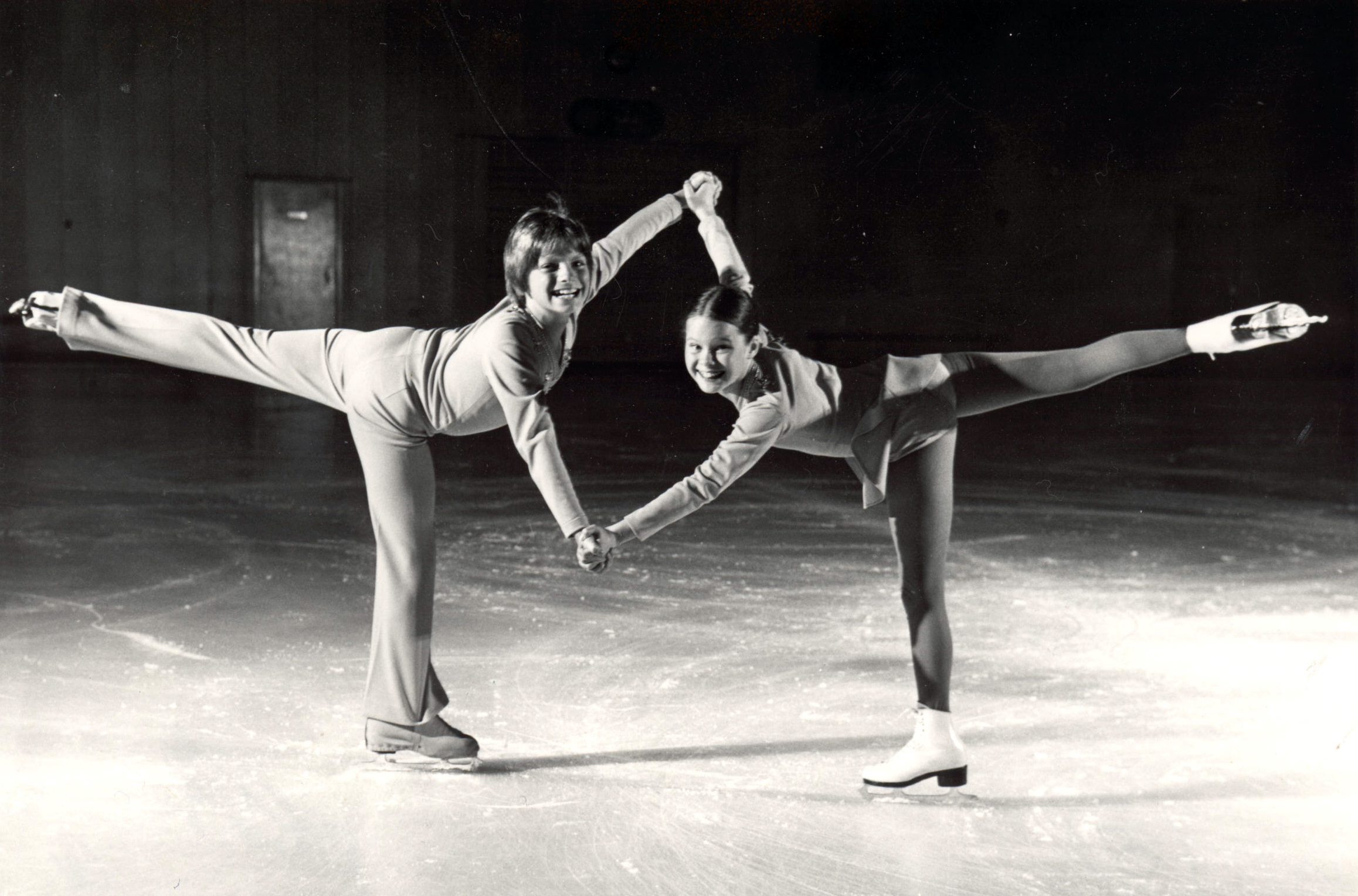 "There was a seeding process. If you finished high up in that competition the year before, you were split up. So if there were three flights, and first, second and third went back the next year, they would be in different flights so you had a chance to get parity between flights."
As president of the association, he also led the charge to standardize the way U.S. Figure Skating conducted its U.S. Championships. 
"Nationals was very much an LOC-controlled event, which was not good," he said. "I remember the first nationals I judged in Philadelphia in 1965, there was no transportation for the judges. They said, 'If you get the subway by the hotel, it will take you down to …
"My priority as president was to bring all of that national stuff in-house. It didn't have to be reinvented every year; it would be run out of headquarters and that was the first time that we tried to take control, so you had the same guidelines for judges, referees, volunteers. Practice times and all of that were controlled. It was better for the competitors, and the other thing was making sure two free passes went to parents of competitive skaters. I harped on that for years before I was president."
He was inducted into the U.S. Figure Skating Hall of Fame in 2004.
A new generation takes the ice
Margaret Anne and Dr. Graham Jr. wasted no time in passing on their love of skating to their children.
Margaret Anne and her first husband, Robert Reed, had three children: Lorrie Reed Parker, Lisa Reed Pockrus and Stacey Reed James; as did Dr. Graham Jr. and his first wife, Beth Sundene: Peggy Graham, Dana Graham and Hugh Graham III. 
One of their earliest memories of time together was at the club's annual ice show.
"We were all put on the ice as toddlers and participated in the Tulsa Ice Travaganza, which was a huge production back in the day," Reed Parker said. "I skated in my first show before turning 2. Our parents also skated in the show, so it was quite the family affair."
Reed Parker also recalls that the entire family of sisters and cousins would get together for the holidays, and she would choreograph a show in the living room with all six performing and wearing ice show costumes that were stored in a closet.
"I was the oldest and the bossy one," she joked. "We had great fun as we would rehearse and then have our parents and grandparents come and be in the audience."
Dr. Graham Jr.'s first wife, Beth, and their daughter, Dana, recalled another favorite family pastime.
"Yes, I remember having Kentucky Fried Chicken at the rink on many occasions — thanks to Poppy and Grandmother Graham," Beth said. … "There was no magical moment when they were inspired to skate; it was simply what we did."
Beth went on to become a top competition judge. Giving Michelle Kwan a 6.0 at the 2004 U.S. Championships in Atlanta — the only 6.0 she ever gave — serves as a special memory.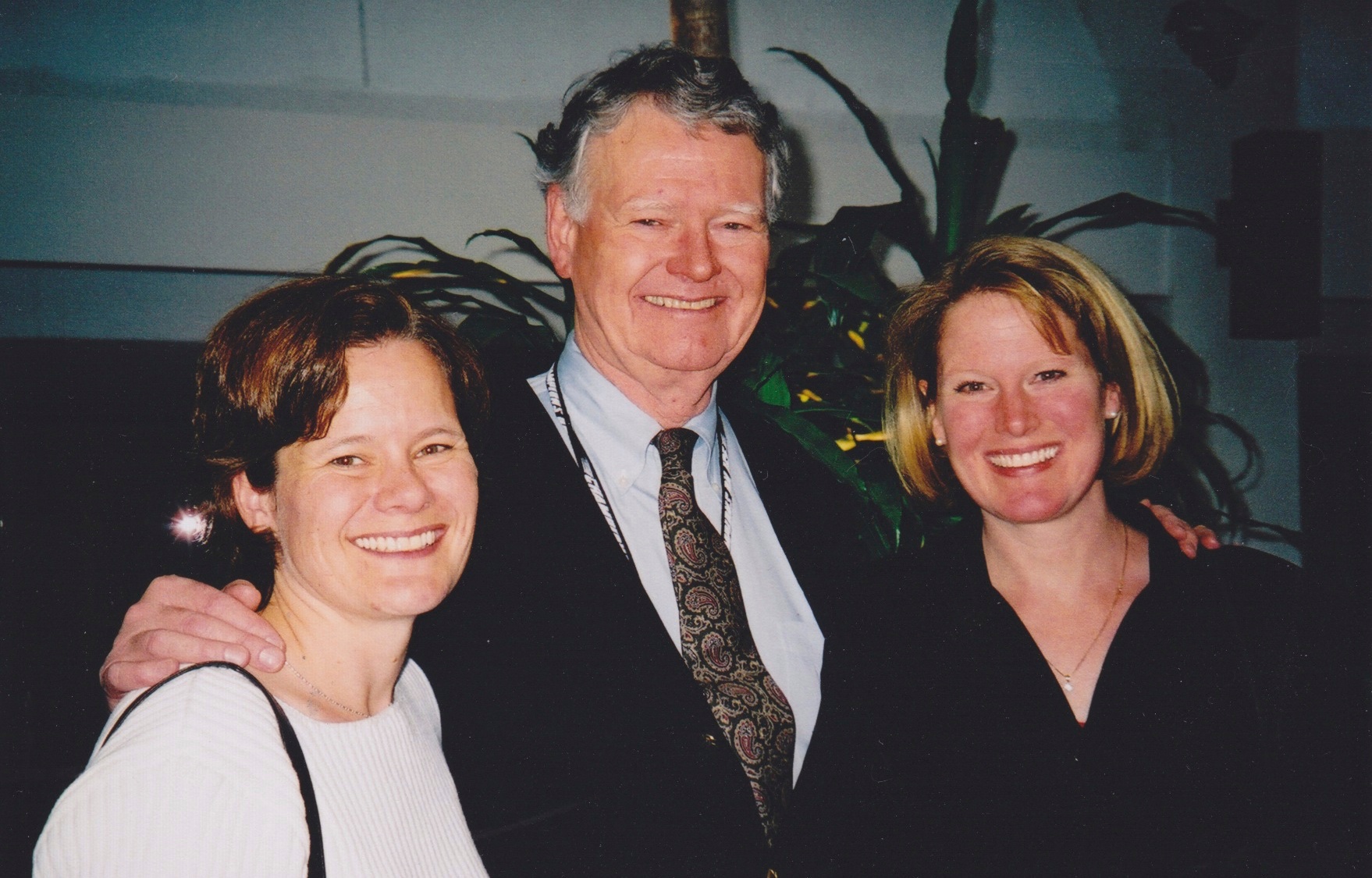 Robert Reed, who married into the Graham skating family in 1954 during his stint in the Air Force, knew he'd have to learn to skate or he'd be sitting rinkside by himself.
"I started back in the day of school figures and I passed the preliminary test," said Reed, who owned and operated a garment manufacturing business in Tulsa. "Then I got into the dancing and I did a little bit of waltzing and got to the Fourteenstep and did well enough that I was able to skate in the annual ice show."
Robert Reed also followed his wife's career as an official, going on to serve as a U.S. Figure Skating national accountant. He was the chief national accountant during the 1970 U.S. Championships in Tulsa. Reed was the first family member to serve on the U.S. Figure Skating Board of Directors and Executive Committee.
He's retired today in Tulsa and keeps in touch with his three daughters every Wednesday evening via a Zoom call.
Summertime memories
Like their parents, the Graham and Reed sisters spent many summers, in the 1970s, training out of state, including in Colorado under the renowned coaching team of Christa and Carlo Fassi. 
"When our parents would go out to dinner together, my cousins and sisters and I got to have babysitters like Jo Jo Starbuck and Ken Shelley," Reed Parker said of their time in Colorado. "Peggy Fleming even sat for my sisters and me one time."
Reed Parker and her sister Stacey, both double gold medalists and competitors in singles and pairs, also trained with hall of fame coach John Nicks in California.
As they got older and became more competitive, the Graham family moved to Colorado so Peggy and Dana could train full-time under Fassi. They, too, received coaching from Nicks.
Peggy competed through the senior division and internationally. She finished fourth at sectionals as a novice and fourth at regionals as a junior and senior lady. 
"Back in those days, they only took three skaters from regionals to sectionals and from sectionals to nationals," Peggy, who lives in Denver, said. "I had a knack for ending up fourth at competitions."
Peggy stopped competing at 15 years old and immediately began trial judging.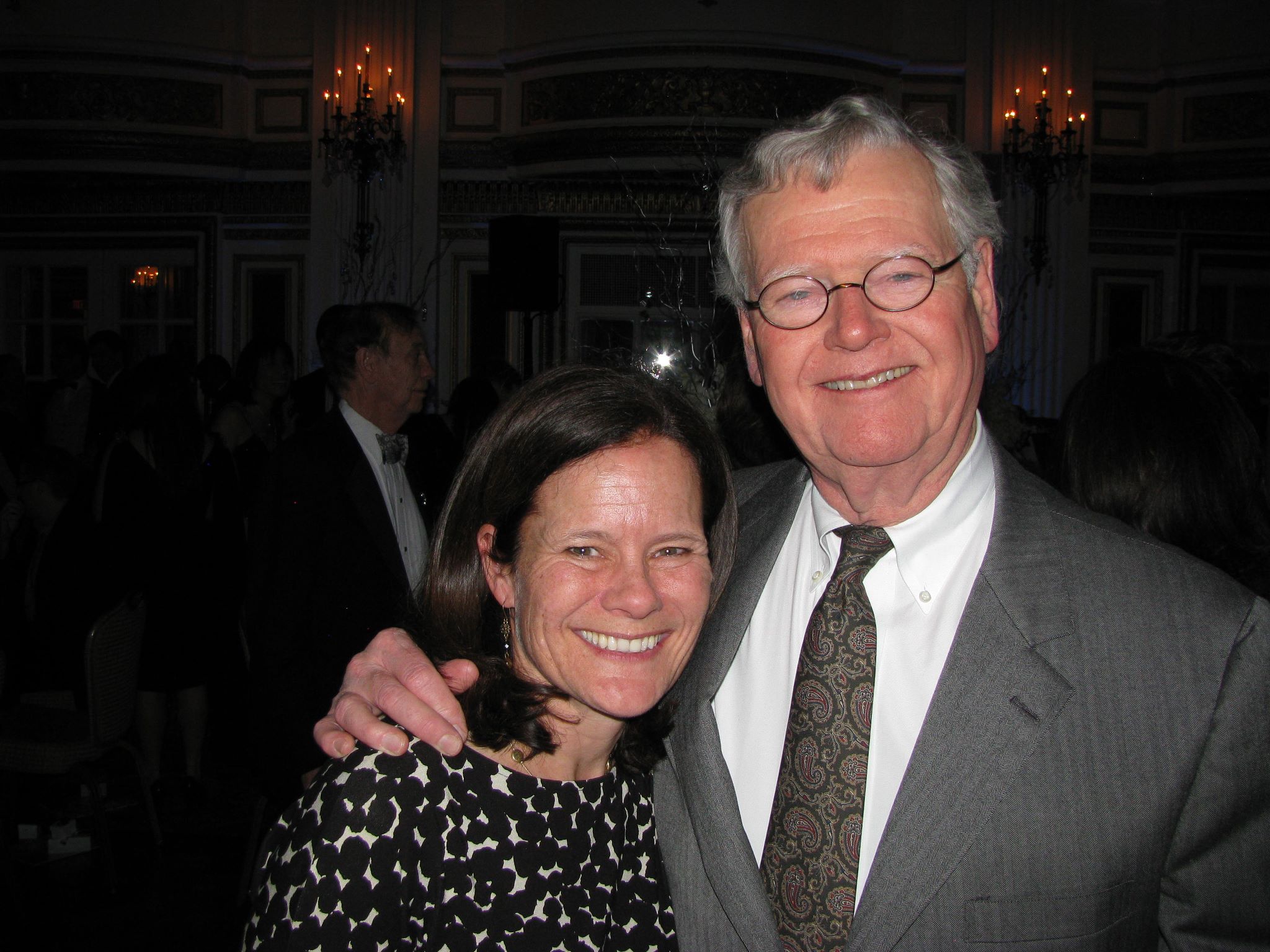 Dana, meanwhile, enjoyed success a few years later in both singles and pairs. Her greatest competitive achievement came in 1980 when she and eventual Olympic silver medalist Paul Wylie won the U.S. junior pairs title. 
"Paul is like a half brother," Dana, who teaches high school computer science in Atlanta, said. "We got to know each other so well back when we were teenagers, and our families were very close and sort of inseparable for those years we were skating.
"He's such a great guy; everyone loves him. It's been fun to follow his life path and it's great to get together at camps and nationals."
Reed Parker, meanwhile, diversified her competitive interests and became involved in gymnastics, diving and cheerleading. She went on to cheer at Oklahoma State University in Stillwater, where she was head cheerleader her senior year. Reed Parker coaches gymnastics part-time.
"While growing up, I always thought I would coach figure skating," she said. "When I got married, we moved around the country for my husband's career and didn't live close enough to an ice rink for me to be able to coach, so I ended up involved in skating as a judge instead."
A labor of love
Reed Parker and the Graham sisters went on to embark on a lifetime of judging and support with U.S. Figure Skating.
Reed Parker has judged for 34 years and is an ISU championship judge for singles and pairs and a sectional technical controller and data/video operator. She served as a judge for the men's event at the 2018 Olympic Winter Games in PyeongChang, South Korea, and was the team manager and technical adviser for singles and pairs at the 2010 Olympic Winter Games in Vancouver, Canada.
She's also judged at all other major international events, including the World Championships. In 2018, Reed Parker received the PSA's distinguished officials award.
She's known to bring her patriotic enthusiasm to all the events in which she's a team leader.
"Those who know me, know I have a great deal of national pride," she said. "Some people even joke that I bleed red, white and blue. As a team leader, I get to couple that American pride with my passion for skating, and that brings me great joy.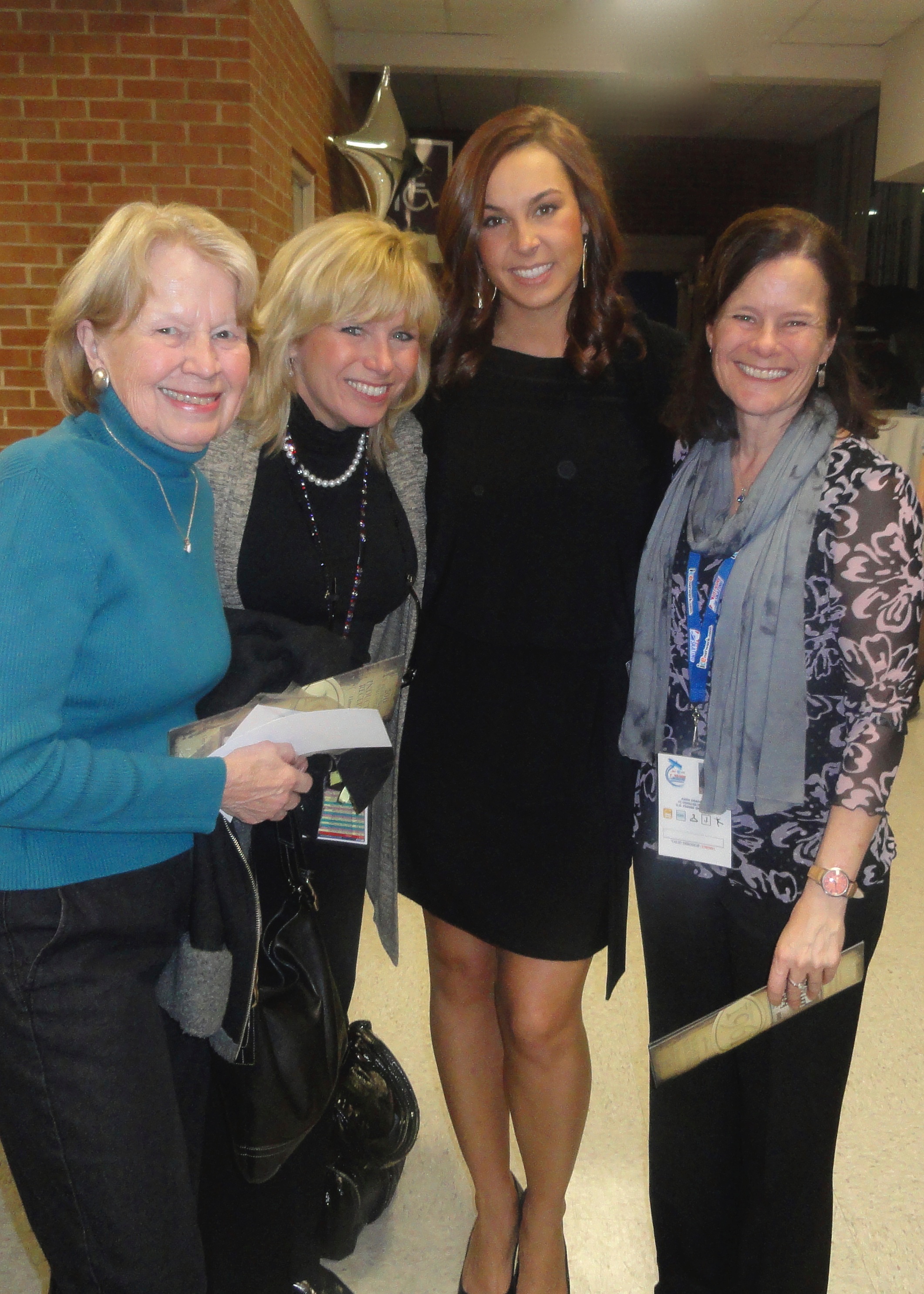 "In my role, I am able to support our athletes as they work toward achieving their dreams. Have you ever seen the face of an athlete putting on a Team USA jacket for the first time? It's pretty special. I love that almost as much as watching our U.S. flag being raised and hearing our national anthem played at an event."
The best advice she ever received in terms of her judging career came from her mom as Reed Parker prepared to judge the men's free skate at the 1996 U.S. Championships in San Jose, California.
"She smiled and said, 'You'll do great. You know what you are doing. Just judge what you see and do what you feel is right,'" Reed Parker said. "The men's event was incredible and one of the most exciting I've judged in all of my years officiating. I awarded a 6.0 in presentation to Rudy Galindo, who won the event."
Peggy's career as an official began while she was still in high school; she received her first test appointment upon turning 18. She continued to test judge while attending college and then law school at Boston University. 
Upon returning to Colorado, she began her competitive judging career and has steadily climbed the ranks. The mother of three young adults judged her first World Championships in 2021 in Stockholm, Sweden. Before that, she was a judge at the World Junior Championships and the Grand Prix Final in 2019. 
Her experience in Stockholm, she said, was fulfilling despite the event being held in a bubble because of the pandemic. 
"We were confined to the hotel and arena and not allowed to go sightseeing or anything like that," she said. "But it was still a memorable experience. They did a good job of making us safe and maintaining the bubble, and the facility was great. We got to interact with our peers and the skating was great, so I can't complain."
She's been a judge or referee at about 10 U.S. Championships and served as chief referee at the 2016 U.S. Championships in St. Paul, Minnesota.
Peggy is one of the finalists to judge the 2022 Olympic Winter Games in Beijing. A draw is to take place in September to determine whether the U.S. would be getting two or three singles judging assignments.
Her long career as an official, she said, comes down to the people in the sport.
"It's sort of layers of reasons why I keep doing it," the former commercial litigation attorney said. "One is just the community of people. So many of them are people I've known my whole life. There are also people who were mentors to me or skaters who I looked up to who are still involved in the sport. There are people in my generation who were my friends as competitors and we trained together. And then there are a lot of people who have come behind me. It's been one of those rare, lifelong communities that you have a way to stay connected to."   
Dana serves as both a technical specialist and as a judge. She attended the first tech school in Dallas after the ISU adopted the international judging system following the judging scandal at the 2002 Olympic Winter Games in Salt Lake City. 
She trained for the IJS with that first group of U.S. officials, which included David Kirby, Mary Cook, Charlie Cyr and Gale Tanger. Because she earned her technical appointments early on, she has been utilized as a tech specialist more often than as a judge.
"I remember one year I agreed to do two regionals, with the condition I would judge one of them," Dana said. "Someone had to back out of the tech panel in that event and I got pushed over to the tech panel. 
"As it turns out, my path toward international and ISU appointments was through the tech panel. In 2016, U.S. Figure Skating sent me to Frankfurt, Germany, to test for my pairs international specialist appointments. So a few years before that, I realized that was going to be the track. But I judged nationals a couple of years ago. I don't know how many chances I'll have with the changes in the nationals format. Fewer judges are needed, but I keep up with both of them."
Sharing her journey as an official with Reed Parker and Peggy is special, Dana said.
"I think I would probably still be involved even if my sister and my cousin hadn't pursued judging," Dana said, "but it just adds a whole dimension to every event that we go to.
"Even when they aren't there, we have mutual friends. There's our immediate family, but then there's our skating family and it's like they are part of us as well. I'll see people who have seen Peggy more recently or asked about Peggy or Lorrie. Internationally, it's sort of funny when people find out. … Everyone knows Lorrie, so when I was team leading, there were occasions when some of the ISU staff learned that I was related to Lorrie and they were astonished. 'Oh, my gosh.' It's such a fantastic way to stay in touch with our skating family and all of our cousins."
This year, U.S. Figure Skating is celebrating its centennial anniversary as it recognizes those members, clubs and fans who have given so much to U.S. Figure Skating over the past 100 years. Follow along for more stories and content like this on the Centennial Celebration section of our website.