Above: Troy Goldstein ringing the closing bell at the New York Stock Exchange.
By Lois Elfman
In 1992 and 1993, Troy Goldstein became the one and only skater to ever compete in four senior/championship events at the U.S. Figure Skating Championships®. For those weeks, he juggled an insane schedule between pairs and ice dance with sister Dawn, men's singles and men's figures. Fellow skater Todd Sand dubbed it the Troyathlon. People even had signs made in 1993 celebrating the return of the Troyathlon.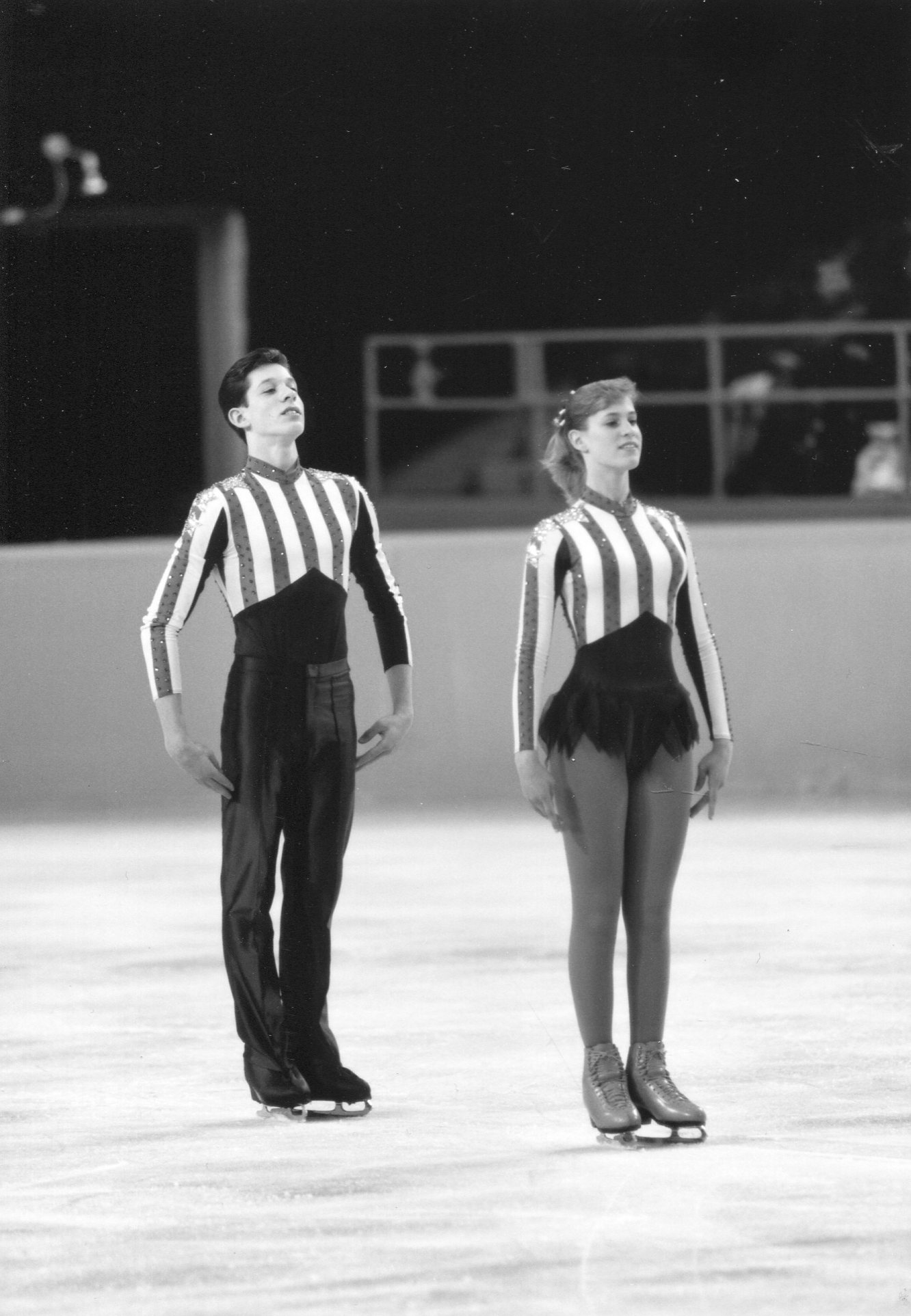 "It just sort of happened," Goldstein said about deciding to compete in four disciplines. "Pairs was always my favorite as it was all about strength and skills. Obviously, I had my basis in singles and I enjoyed the performance side of things. Figures were my getaway. It was where I went to zone out, focus on precision and get away from the hustle bustle of the day.
"I started at 4:30 in the morning. Skated until 9:30. Went to school from 10 to 3. Back at the rink 3:30 to 8. Then homework from 8 o'clock on."
He acknowledges that Dawn was a better ice dancer than he was, although with the lifts and spins that ice dancers do today, he might have done well in today's dance event. Pairs was where he had his greatest success and longevity, later headlining professionally in Las Vegas with Sharon Carz and touring for several years. 
"[Doing four events] was fun and a challenge," Goldstein said. "It was something that set me apart.
"I still remember all the logistics that made it happen," he added. "It's about mental focus and being up to the task to pull it off. Just thinking back on the week at nationals, most skaters had breaks and down time to unwind; however, I was always on a bus or sometimes even in a special car to get me from one event to a practice and back. The second year was a bit easier as I had a better understanding of what to expect and was prepared."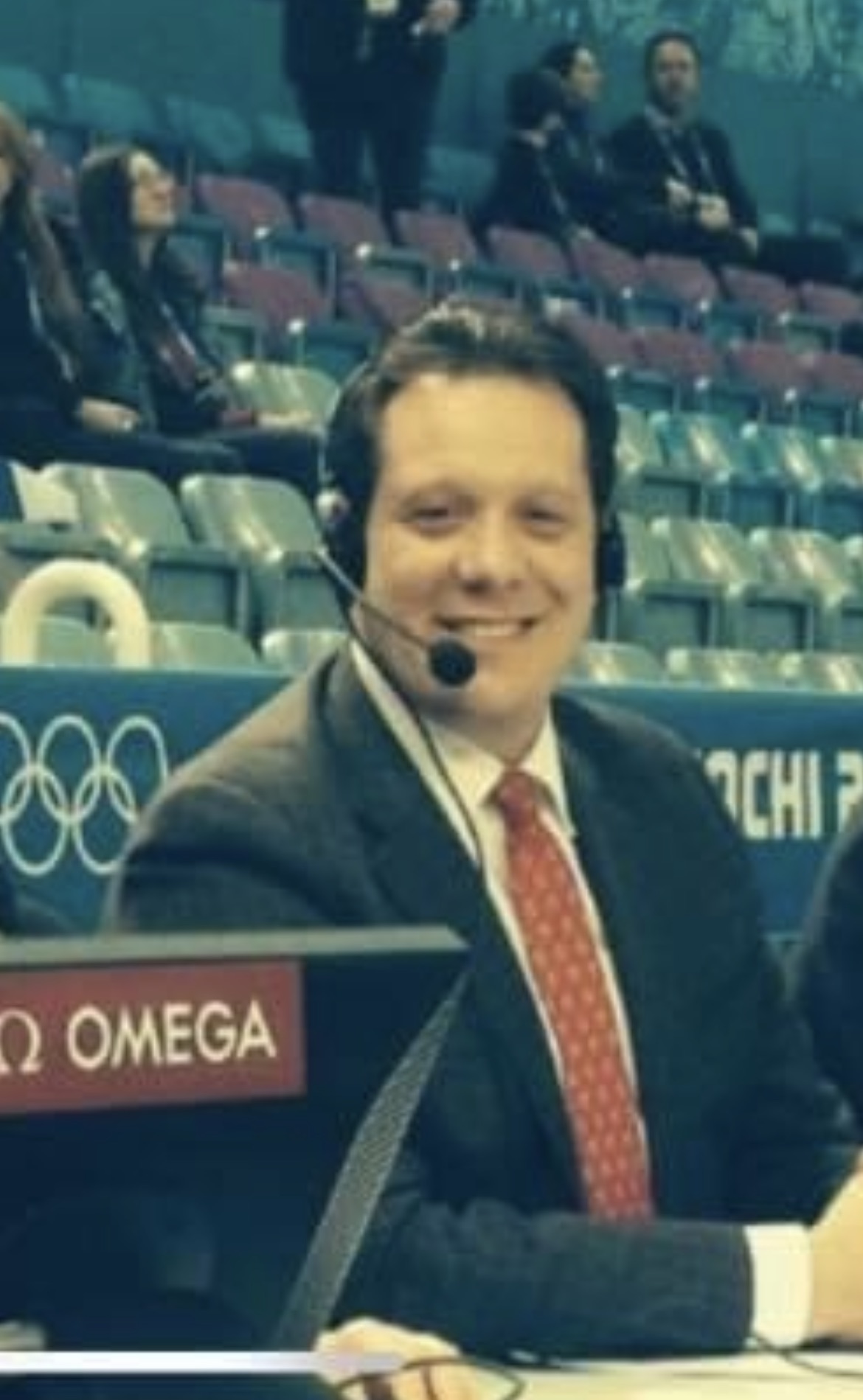 While Goldstein now has a high-profile career as executive director, head of national accounts at ProShares/ProFunds, a financial firm and leading provider of exchange traded funds, he also maintains a close connection to the sport he loves. Through his career he has rung the bell at both the NASDAQ and the NYSE, and he is an ISU technical specialist in singles and pairs, treasurer of U.S. Figure Skating and president of The Skating Club of New York, which represents his 21st century version of the Troyathlon.
"I try to focus on efficiency and multi-tasking," Goldstein said. "It isn't that different than when I skated. When others had a hard time focusing on one discipline while I skated four, I tried to compartmentalize my days and get the most out of every moment. … Now I compartmentalize my days and weeks and focus on a little bit here and then a little bit there. That also helps me never get bored."
Goldstein was a technical specialist at the 2014 Olympic Winter Games in Sochi, and he will serve in the capacity again in February at the Games in Beijing. In August, he attended Champs Camp as a technical specialist and then officiated at the John Nicks International Pairs Challenge hosted by his home club.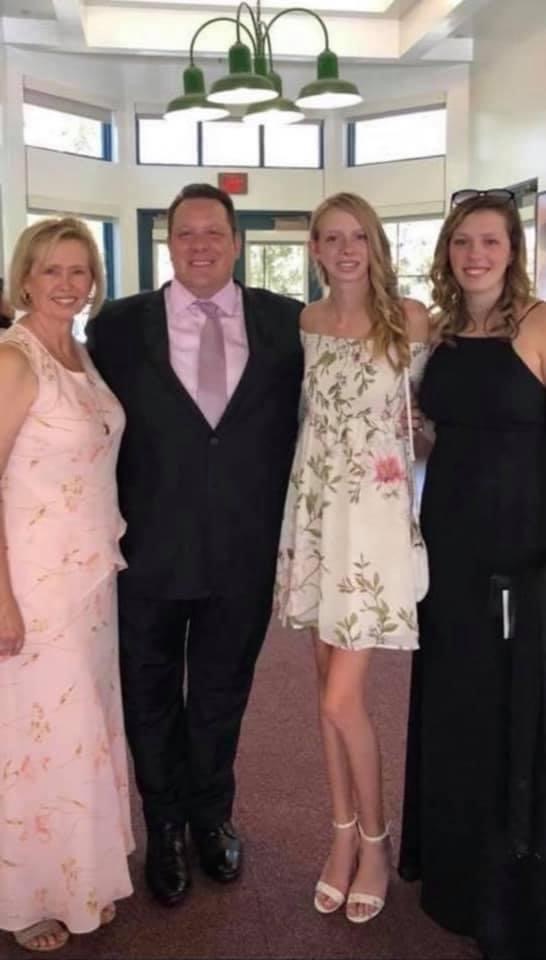 Goldstein was born in New York, but his family moved to Southern California when he was an infant. His mother, Dee Goldstein, was and still is a skating coach of every discipline. She was the coach who started him and brought he and Dawn, who is now a successful attorney, board member of the Los Angeles Figure Skating Club and an international judge, to the senior level. 
On the professional side, he began his off-ice career in Las Vegas while continuing to skate professionally, before returning to the East Coast in 2002 and settling down in New Jersey for his financial career. His time at UBS, a multinational investment bank and financial services company, took him around the globe to Zurich and London in several key international roles before returning home with ProShares.
Amazingly, Goldstein was attending college and law school full-time while pursuing the Troyathlon and then professional skating. He isn't quite sure how he did it other than sharing his father's ability to get by without a lot of sleep; multi-tasking paid unexpected dividends. 
"I was in evidence class and the professor decided to sort of pick on me because I wasn't there the first week because I was competing at U.S. nationals," Goldstein recalled. "In evidence, we were learning about relevancy. He asked me, 'How many hours did you skate last week?' and I said, 'Objection. I don't see how that's relevant.' At which point my now-wife of nearly 26 years (Lisa Bowles-Goldstein) laughed and fell in love with me." 
They have two daughters Shelly, 23, and Shannon, 21. 
When he shares his history with young skaters, he speaks about the possibilities that lie ahead. 
"Anything you put your mind to, you can accomplish if you have a goal and you figure out the strategy in which you're going to get there," Goldstein said.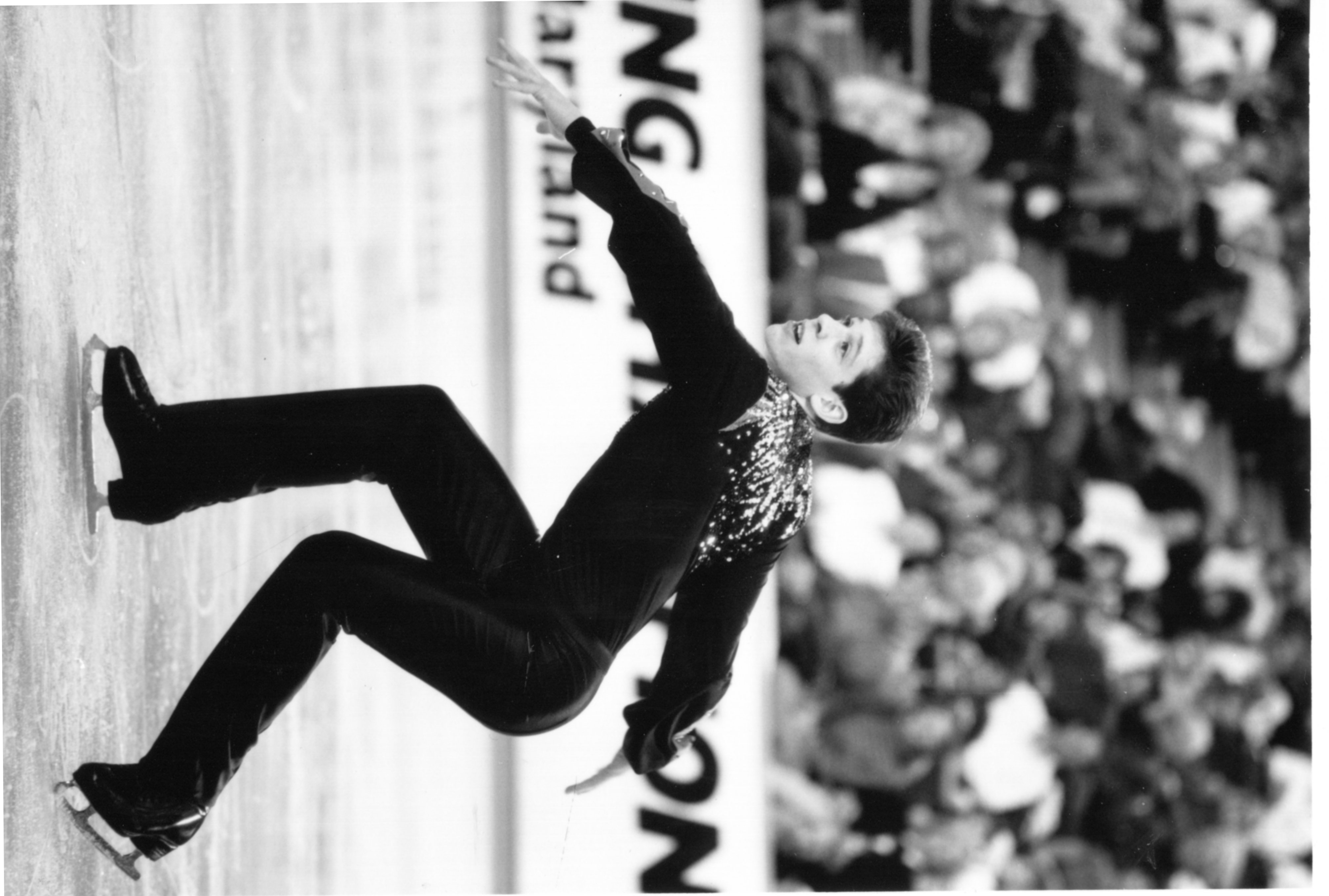 In his office, he keeps a quote that he shares with skaters, businesspeople and young people entering his industry: "Success is achieved by those who do what others cannot, will not or do not want to do consistently and enthusiastically."
Not everybody gets the gold medal, Goldstein said. For him, the goal was the audience reaction. As a competitive skater, he earned multiple standing ovations. 
"From the first time I skated in front of an audience, for me it was always about the audience," he said. "Entertaining, getting them on their feet, it was such a feeling of accomplishment. The more energy I gave, the more the audience was going to enjoy it, the more I worked off of them, the more they were going to enjoy it. It didn't matter so much for me if I was first place or 10th place. If I got them on their feet, I felt I had been successful."
Goldstein still has a love for skating and an appreciation for all it taught him. 
"It's an honor to be able to give back to the sport that gave me so much," he said. "[Being treasurer] is a way to combine my business acumen and my skating understanding for the betterment of the association. … I hope to serve as president at some point. 
"Being a technical specialist allows me to use my brain, my experience and my understanding of the sport — whether it's in the Olympic Games or a local nonqualifying event — to provide fair officiating," he continued. "Being part of a skater's progress — that's really special. There are so many officials who were part of my growth as a skater and as a person that I have tried to be part of the group taking the torch and paying it forward."