Above: Photo provided by Feld Entertainment
By Claire Cloutier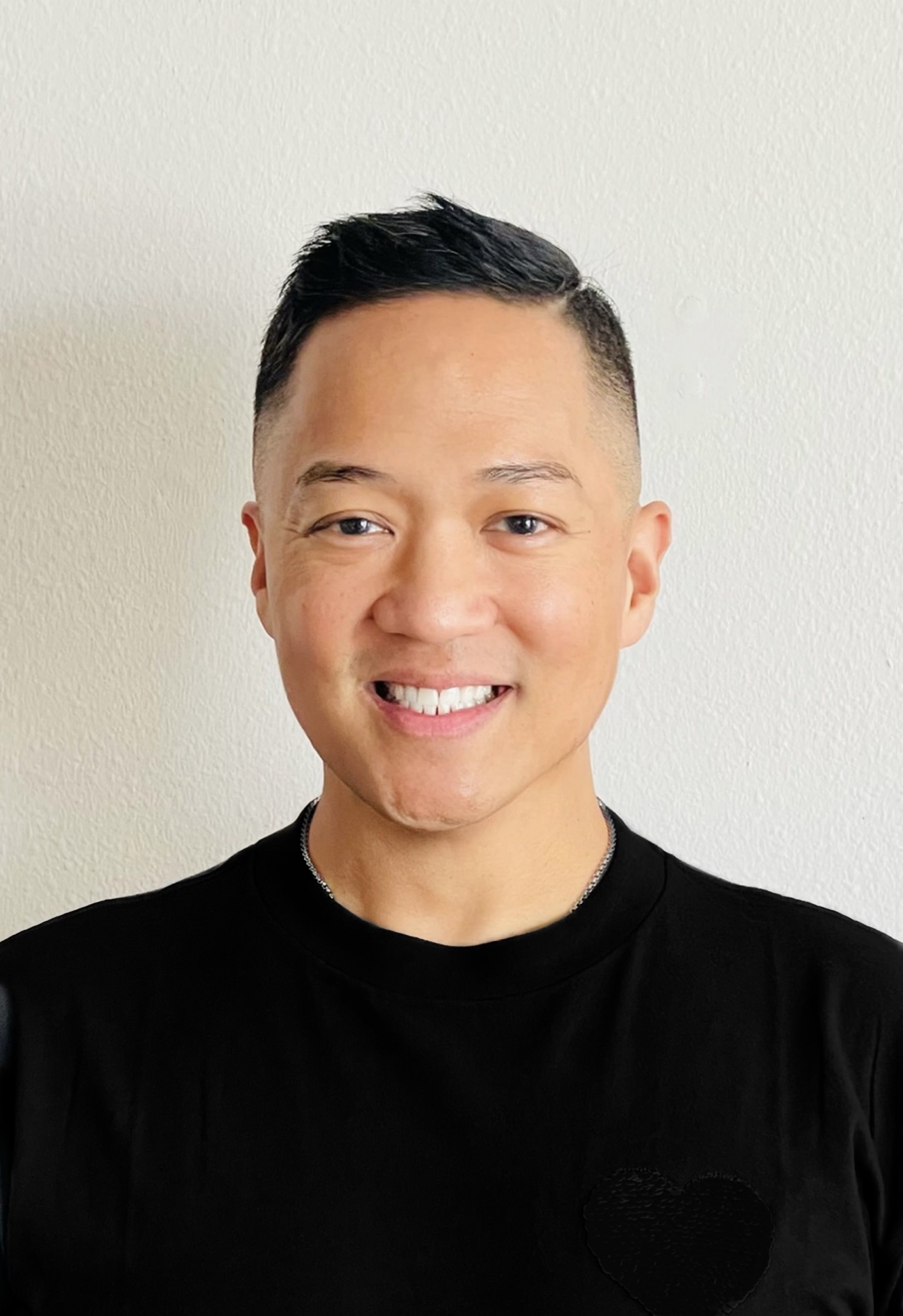 When Gig Siruno began figure skating at age 8, he had no idea what a large role the sport would play in his life. What started as a fun activity turned into a profession that has taken him around the world.
Siruno competed at the U.S. national level in men's singles in the 1980s and 1990s, winning two national titles in compulsory figures. Then he took a leap of faith to try show skating with Disney on Ice and its parent company, Feld Entertainment. Siruno built a career performing in ice shows and later became a performance director with Disney on Ice, a role he continues in today. Siruno has traveled the globe with Disney, visiting different countries and continents. His skating adventures also gave him a chance to visit the land of his parents' birth – the Philippines – where he explored his heritage.
Siruno's roots have always been important in his life. His parents, who met in the Philippines, immigrated to the United States so that his father, a physician, could complete his medical residency. The Sirunos settled in Minneapolis, where Gig took up figure skating. 
"There's a large Filipino community in Minnesota," Siruno noted. "So I was always surrounded by a strong foundation of my heritage growing up. Family is so big in the Filipino community."
However, Siruno didn't know any other Filipinos who pursued figure skating in Minnesota.
"The first Filipino [skater] I ever saw skate and compete at a high level was Paul Guerrero," Siruno said. "He was from the Chicago area, and he also had a wonderful career with Disney on Ice and Ice Capades. To get that exposure – to see other Asian Americans and other Filipinos competing – was really cool."
Siruno placed 12th in senior men's singles at the 1996 U.S. Figure Skating Championships in San Jose, California. By then, his mind was on the future. He was planning to go to college and get a job.
"I absolutely loved training. I don't think I was the best competitor, but I really gravitated toward the performance aspect of competing," Siruno said.
During the competition in San Jose, his choreographer, Cindy Stuart, encouraged him to re-evaluate his plans and try show skating. (Stuart is a longtime choreographer for Disney on Ice.)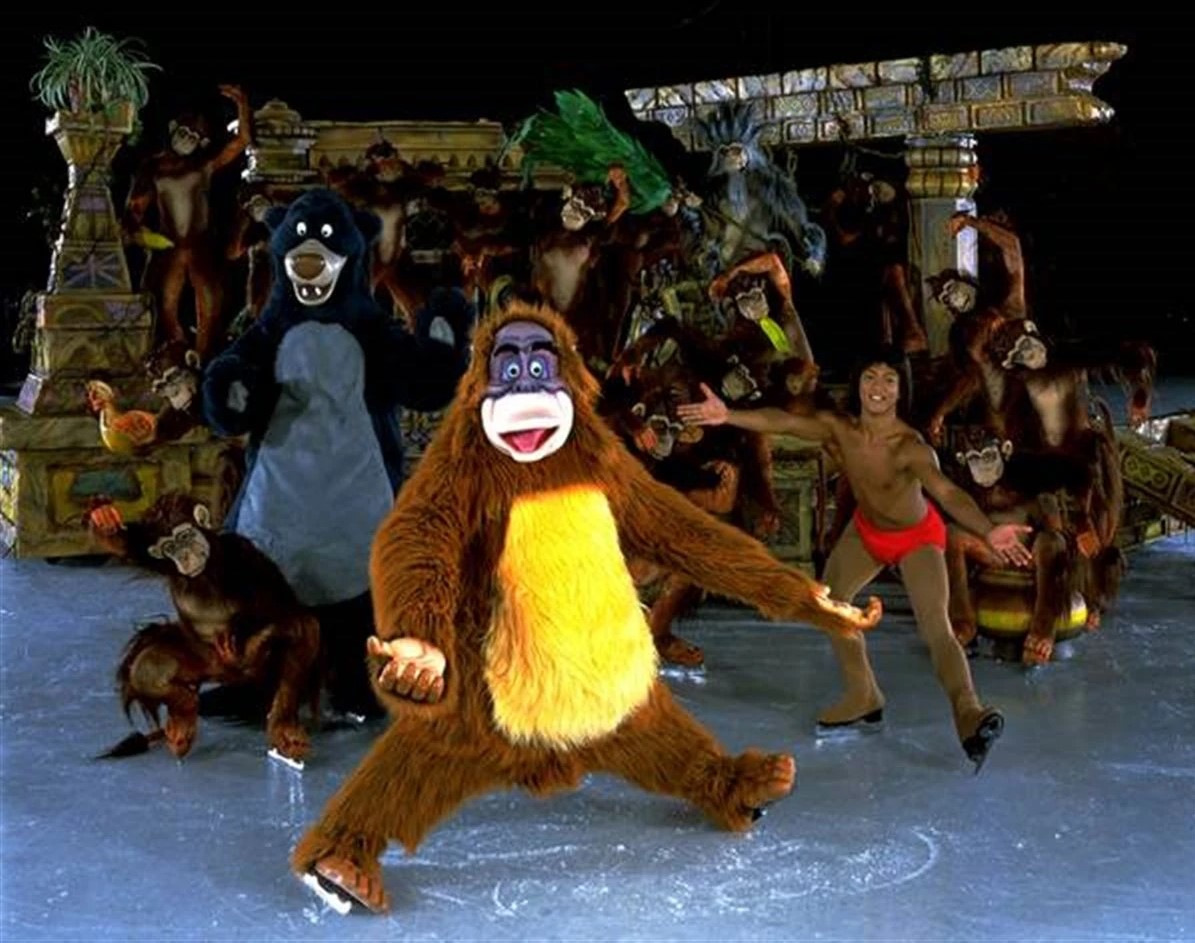 "Cindy said: 'Gig, I don't think you're done skating. You'd be missing out on a big opportunity. I think you would do well in ice shows, and you would really enjoy it,'" Siruno recalled.
He initially rejected the suggestion, but it planted a seed in his mind. Siruno took time off from skating after the 1996 Championships, did some coaching and attended college. After his brother urged him to reconsider show skating, Siruno decided to give it a try.
"I absolutely fell in love with the performance aspect," he said. "To learn how to do choreography that tells a story was a lot of fun. And learning how to act, to portray a character."
Siruno enjoyed touring alongside other skaters. His career as a Disney performer spanned eight years.
"One of my favorite roles was Mowgli, in a show called Disney on Ice Presents Three Jungle Adventures: The Jungle Book, Lion King and Tarzan. It was a learning process to deconstruct my skating and portray an 8- or 9-year-old boy for about 52 minutes [per show]. But it was so much fun, and it took me all around the world," Siruno said.
In 2006, he became a performance director. In this multifaceted role, Siruno oversees the large cast of skaters in Disney shows, working with line captains to maintain a high performance level.
"I'm the keeper of the integrity created by the creative team – the choreographer, the director, the set designer, the lighting designer," Siruno said. "The product that the audience sees is something that I am responsible for, and I really try to honor the creative process the team has put together."
Creating a Disney on Ice show is a major endeavor, starting with at least a month of preproduction work that includes choreography, creative direction, technical design, and, for some shows, aerial training.
A Disney tour may last for six to seven months, or even longer. Tours will typically spend a week in each city, usually performing 12 shows. An athletic trainer travels with the cast to help skaters maintain conditioning and mitigate injuries. At times, the schedule gets even more intense.
"Sometimes we'll do two or three weeks [in a city]," Siruno noted. "For this past Christmas, in Philadelphia, we did what's called an 18-pack: Three shows each day, six days in a row. When we have schedules like that, we'll normally carry some extra performers with us, to split the responsibility. We are well-rehearsed and backed up with understudies."
A morale-booster that Siruno likes to utilize is pulling skaters out of certain performances to observe the show.
"They get to watch the show, see what they're a part of and take pride in that," Siruno said. "We've all been waiting for this moment. To see the energy of the audience is a reminder that it's the best job in the world."
Although the schedule can be challenging, Siruno relishes the opportunity to travel and explore.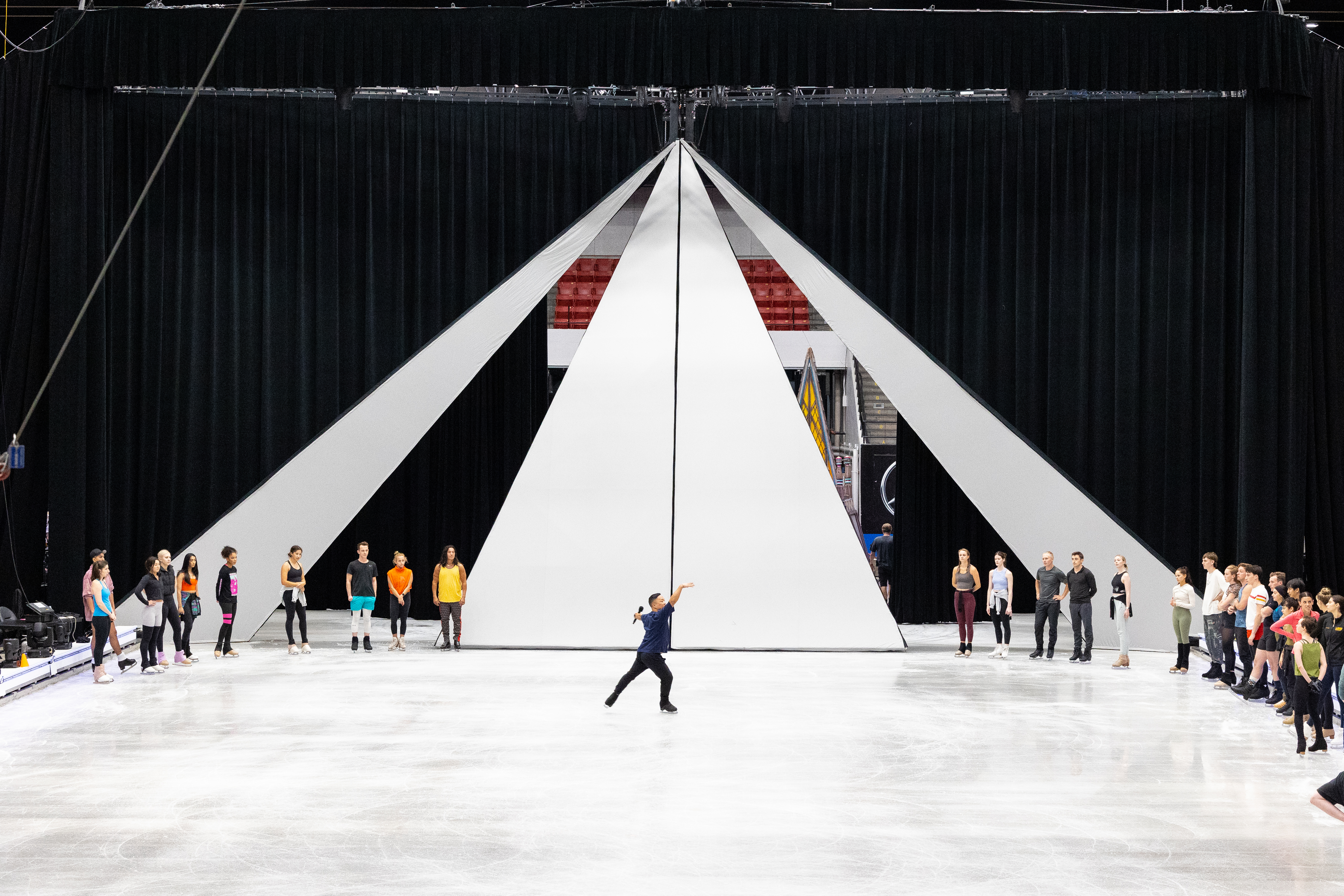 "One of the most memorable tours was Disney on Ice Presents Frozen, in 2016-17," Siruno reminisced. "We spent the summer in Japan, then were in the United Kingdom from October through New Year's. We went to Scandinavia and western Europe, and spent the [next] summer in Australia. I called it the dream tour. You get an education on the days off, seeing the sights and playing tourist."
Siruno recently wrapped a U.S. tour with a new show, Disney on Ice Presents Frozen and Encanto. When not traveling, he likes to spend his downtime with family. Before the COVID-19 pandemic, he lived in California. Now, his home base is Minnesota.
"During the pandemic, my parents said, 'Why don't you stay here [in Minnesota]?' And it was great to have eight months with them and redevelop the wonderful relationship that we have," Siruno said. "One of the things that I loved was going on walks with my dad. We would walk every day for three miles, and that was our time to talk."
Siruno's parents were also part of a special moment for him: The chance to visit his family's homeland for the first time.
"One year, I had the good fortune to have time off in Asia while on tour," Siruno explained. "So I spent two weeks in the Philippines. The timing of it was perfect because my parents were there as well. My dad was on a medical mission."
The Sirunos visited his mother's side of the family, then went to Ilocos Sur, in the northern Philippines, where his dad grew up.
"The most special thing was standing in the house that he grew up in, and the family farm that he worked at, and meeting a large contingent of the family that I had never met [before]," Siruno said. "Just walking through the city and hearing my dad tell stories was so important. It was wonderful to have that moment. It gives you a grassroots feel of your foundation as a person."
Siruno loved the cities, the beaches, the food, and most importantly, the people of the Philippine islands.
"The people in the Philippines are the friendliest–generous, hospitable, happy," Siruno said. "It was so cool. I cannot believe my job allowed me this opportunity, of being on that side of the world and seeing my family and heritage."