By Jillian L. Martinez
Joy Thomas remembers her family's household always being surrounded by the arts. As a child in New York City, she was surrounded by some of the world's finest museums, galleries and theaters. At home, her mother was a school teacher and writer; her brother was always practicing music in the basement; and her father, Gerald Thomas, was a set designer and visual artist.
"Being in this art-centric household led me into a career that was built on performance," Joy Thomas shared.
When Joy Thomas was 7, she started roller skating, and eventually turned to figure skating. Once she advanced in the sport, Joy Thomas worked with notable coaches like Ron Ludington and Robin Wagner (who served as the coach of 2002 Olympic champion Sarah Hughes), and they instilled an interest in artistic skating.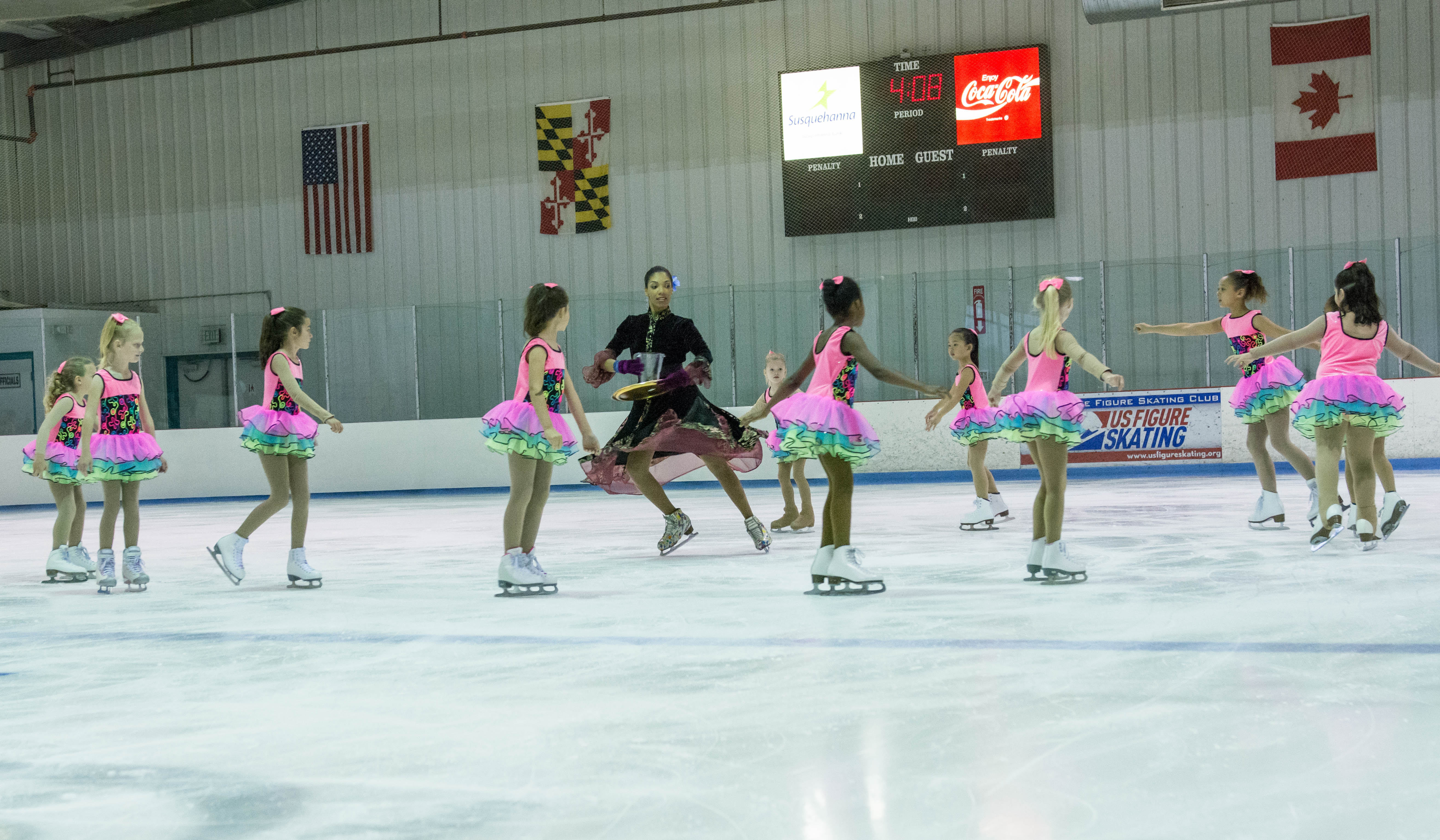 "Watching Joy skate was like watching a breeze moving across the ice," Gerald Thomas described of Joy's natural talent. "We took her to the rink in the early mornings and made sacrifices most parents had to make when raising a skater. But, we enjoyed it."
Early in her artistic skating career, Joy Thomas had the opportunity to star as Whitney Houston's double in a skating scene in The Preacher's Wife, alongside Denzel Washington. Later, Joy Thomas followed in Wagner's footsteps and joined the Ice Theatre of New York as an ensemble skater as well as a choreographer. One of Joy Thomas' most extraordinary performances, in which she both starred in and choreographed was "Sisters." The emotional piece told the story of two sisters who were separated during slavery and were, ultimately, reunited.
 "That type of historical context was just a wonderful thing to be part of," Joy Thomas reflected. "And, that's what I started to realize: skating is not only movement and choreography. It reaches people at different levels."
When Joy Thomas returned home from touring "Sisters" in Italy, she moved to Maryland and started coaching and working on artistry classes for the Ice World. After becoming the director of the rink's Theatre on Ice, Joy decided to start a new project with her father and connect their arts together. The project became known as Things on the Ice and was inspired by Gerald Thomas' visual art pieces. 
 "The first performance was titled 'From Brushes to Strokes' like art brushes and skating strokes," Joy Thomas said. "The piece showcased classical artwork and worked its way through modern art and then to graffiti art."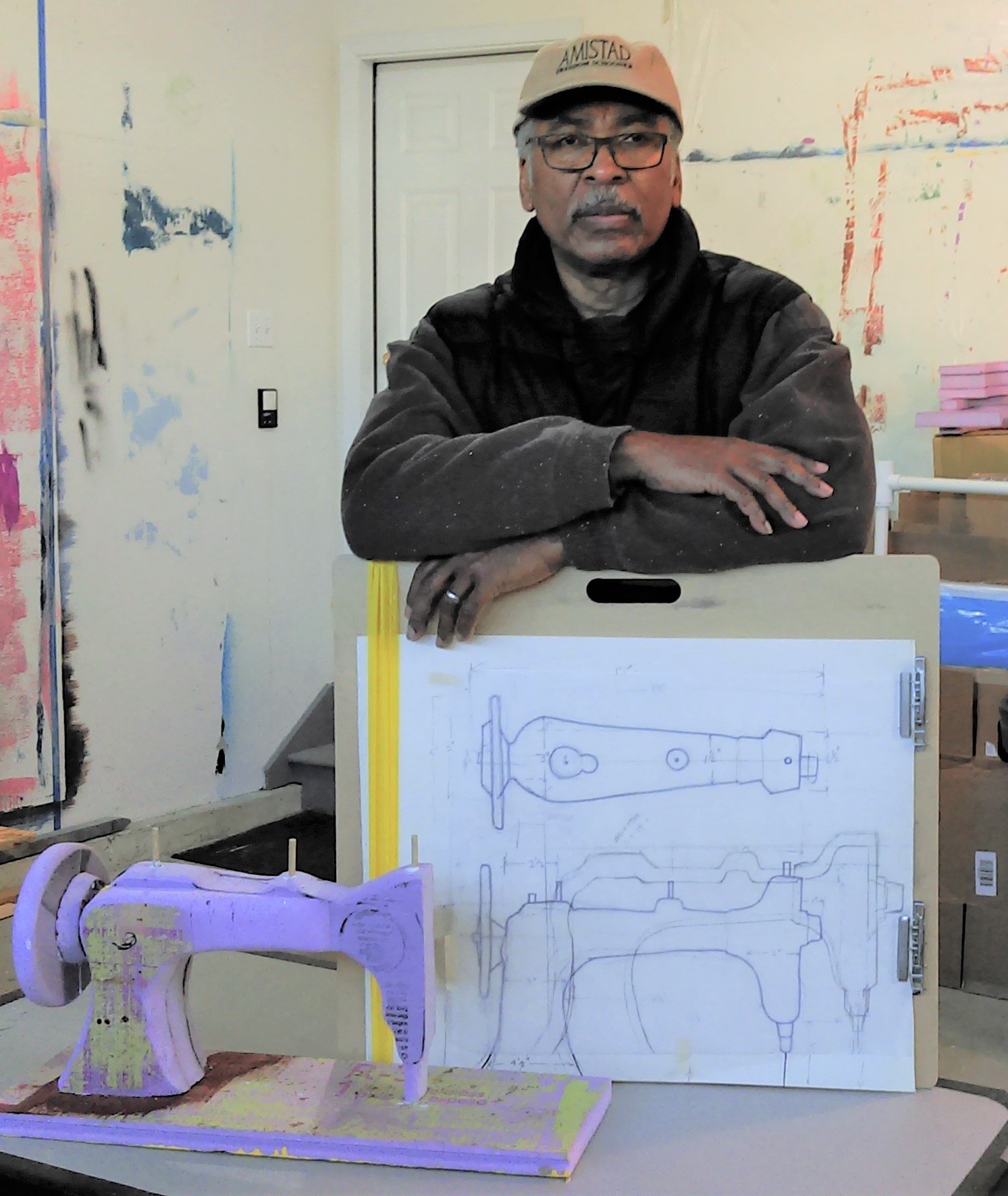 According to Joy and Gerald Thomas, the two would sit together to brainstorm ideas and craft the performance. Often, they were accompanied by their favorite writer, Joy Thomas' mother and Gerald Thomas' wife, to script the performance. They also had Joy Thomas' brother choose music selections. The Thomases fondly called their time together their "art meetings" and spent time discussing how to direct their ensemble of nearly 30 skaters with props and materials moving around the ice. Behind the scenes, Joy Thomas' husband and son helped with prop assembly to make each project a true family affair.
"We have a universal love of creativity," Gerald Thomas said of his work with his daughter. "After 'From Brushes to Stroke,' we created 'Between Flats and Edges' which was about music'... 'Blueprints of Brackets' which was about architecture… and 'Woven Edges' which was about needlepoint and textile."
Each of the performances was accompanied by a painting of Gerald Thomas' that served as a backdrop to the performance. For example, "From Brushes to Strokes" used Gerald Thomas' interpretation of Edgar Degas' paintings of ballerinas (i.e. the ballet shoes were changed out for skates) and was accompanied by skaters acting as ballerinas on the ice. For "Woven Edges," Gerald Thomas' painting of an antique sewing machine was the backdrop while skaters developed from silkworms learning edges into freestyle "skating ladies" with needles and spools of thread.
"[During these performances], the spark that is lit within each skater furthers their own creativity. And, that is what I love about teaching and these productions," Joy Thomas explained. "Our medium is the ice, where we skate to translate the emotions and thoughts with music to feed the human desire to create art."
Importantly, Joy Thomas incorporates educational components off the ice so her skaters are well-informed of the pieces they are representing. With "Brushes to Strokes," the Thomases took skaters to the Walters Art Museum in Baltimore to analyze the art pieces of Degas and Monet in person. Because "Between Flats and Edges" was a symphony-inspired production, the skaters were invited to the orchestra and the opportunity to sit behind the stage to understand the acoustics of the Strathmore.
 "Going on these field trips gives [the skaters] a sense of what they are doing, why they're doing it and another avenue of creativity," shared Gerald Thomas. "These performances are not just about skating. A performer needs to emote their feelings."
In addition to her work with her father, Joy Thomas is also a coach (her former student Ting Cui was a bronze medalist at the 2019 World Junior Championships), is expanding Theatre on Ice and Artistry in Motion programs to other rinks in Maryland, has worked with Figure Skating in Harlem and has recently joined the board of Diversify Ice in order to support the access and development of underrepresented skaters.
"As a Black skater, the mission of Diversify Ice is something that is very near and dear to me," said Joy thomas, who hosted workshops for the 2023 Diversify Ice SkateRaiser in California earlier this month. "And, by joining the organization and being in the sport for decades, I hope I can do good work with them."
"She's a producer, a director … She really does everything," Gerald Thomas said with pride for his daughter. "Joy's productions have helped skaters of all ages appreciate the dedication and spirit of the sport and showcased talents in ice theater."