By Kama Stigall
Friends of Fort Dupont Ice Arena (FDIA) was among six recipients of the 2020–21 U.S. Figure Skating Community Development Grants. The mission of FDIA is to provide increased opportunities, education and inspiration to children in the Washington, D.C., metropolitan area through ice skating and educational activities.
"As a not-for-profit organization, we rely on the generosity of individuals and organizations such as U.S. Figure Skating to be able to provide our wide variety of programming," said Ty Newberry, executive director and general manager. "From basic skills to advanced figure skating and synchronized skating, these grant funds will help keep our skaters on the ice. We simply cannot thank U.S. Figure Skating enough for its ongoing support."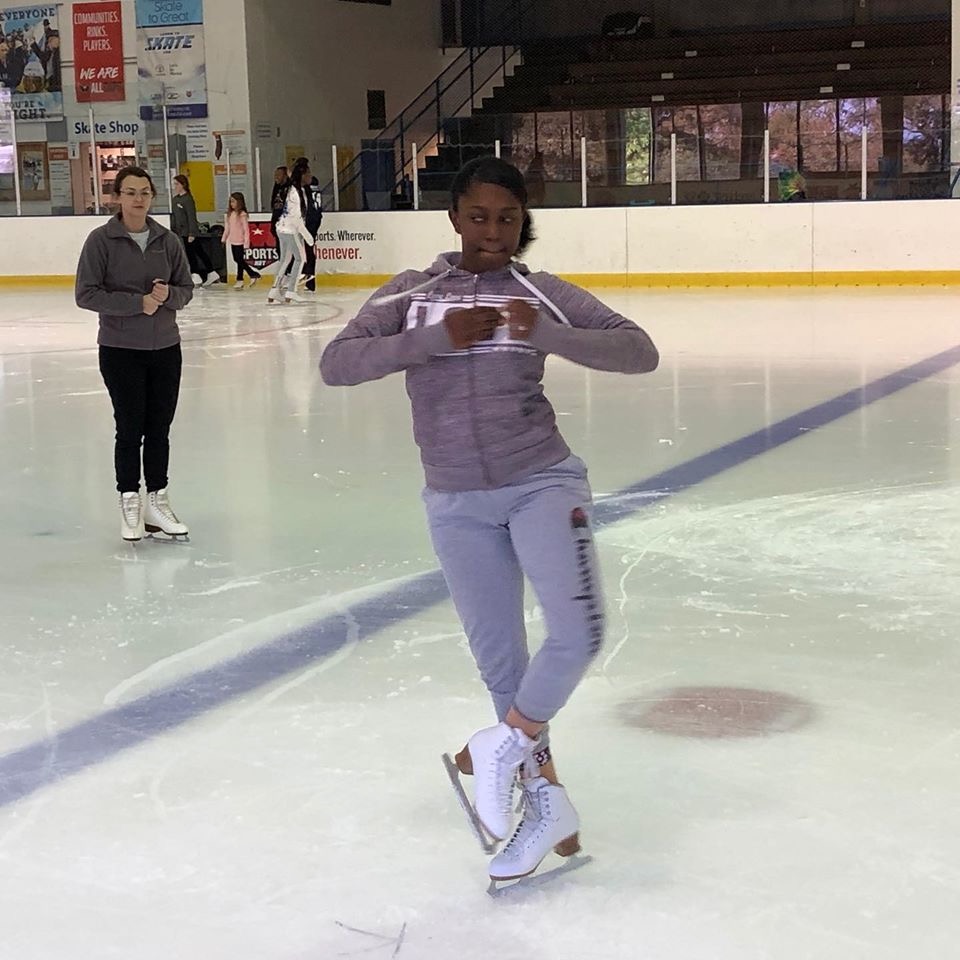 The $2,000 grant will go toward the expansion of its KOI (Kids On Ice) Learn to Skate USA program. In addition to offering figure skating lessons, the KOI Plus program provides speed skating, hockey and synchronized skating opportunities. 
"We use skating as an important tool in the development of future citizens in a community that needs resources like ours," said Melissa Newberry, who serves as program director. "Kids On Ice has grown from just a handful of skaters to more than 3,000 participants this past season alone. The majority of our families come from the most underserved communities in the District of Columbia. It is not uncommon for alumni to share with us that they feel being in our program has literally saved their lives."
Arica Shepherd, a graduate of the University of Pennsylvania, is an alumna of KOI. The program was instrumental in teaching her valuable life skills. 
"I always cite skating as the source of my tenacity and organizational skills," Shepherd said. 
FDIA provides assistance to local children who want to participate in its programs.   
"All our programs are either free or significantly subsidized for every participant," Ty Newberry said. "We never turn away a child or family for their inability to pay. We also remove financial barriers to participation, such as skates, dresses, cost of ice time and instruction."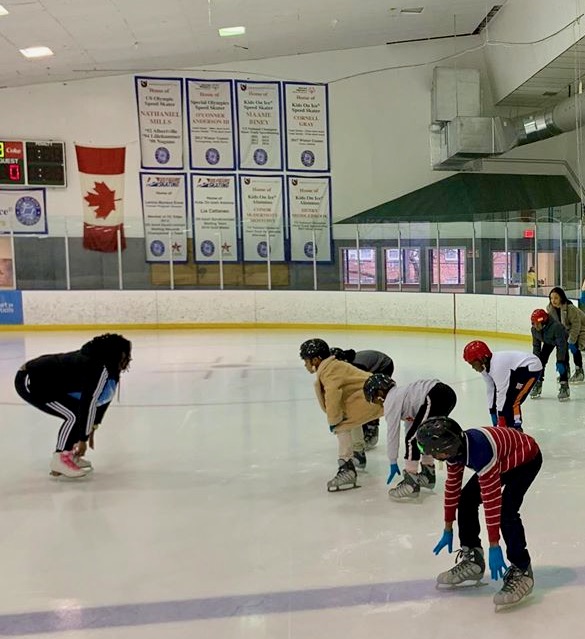 In addition to its ice sports programming, FDIA offers other life-enriching services to its patrons.  
"We have a community garden in the back of our rink that provides fresh vegetables year-round, which allows residents convenient access to healthy food," he said. "Our reach extends off the ice as well, as we provide educational and enrichment programs such as study buddies and international travel experiences in Israel and Argentina." 
The positive impact of FDIA extends far beyond the ice rink. At the Fort Dupont Ice Arena, a mural illustrates the colleges and universities KOI alumni have attended, including Harvard University, Princeton University and Cornell University. This serves as a visual reminder to current KOI students that the opportunities — and possibilities — are endless. 
For parents and guardians, organizations like FDIA expose their children to healthy activities and provide emotional support and guidance. 
"My girls have been benefitting from KOI programs since they were 4 and 5 years old," Wanda Gregory said. "We have watched their confidence on the ice soar as they realized how much they were able to physically accomplish on the ice. Because of Kids On Ice, they have been exposed to a sport that does not often showcase kids that look like them."
And for the skaters, the emotional support they receive is immeasurable. 
"Skating at Fort Dupont makes me feel like I can never be torn down," Maleigha Minor, a KOI skater, said. "It makes me feel like I can never be misplaced and that I can be seen. It makes me feel strong and clever." 
For more information on Friends of Fort Dupont Ice Arena and its programs, please visit FDIA.org.