By Joanne Jamrosz
Retiring from competitive skating is often bittersweet. But for Cara Zanella, leaving the sport she loved after 26 years on the ice felt just right.
For years, Zanella, who suffers from rheumatoid arthritis, managed the disease with diet, exercise and figure skating, but it took a toll on her body despite her efforts.
"My turns were becoming more complex. When I slipped, I couldn't catch myself with quick reflexes anymore. My body was slowing down, and falls were becoming more painful for my joints," Zanella said.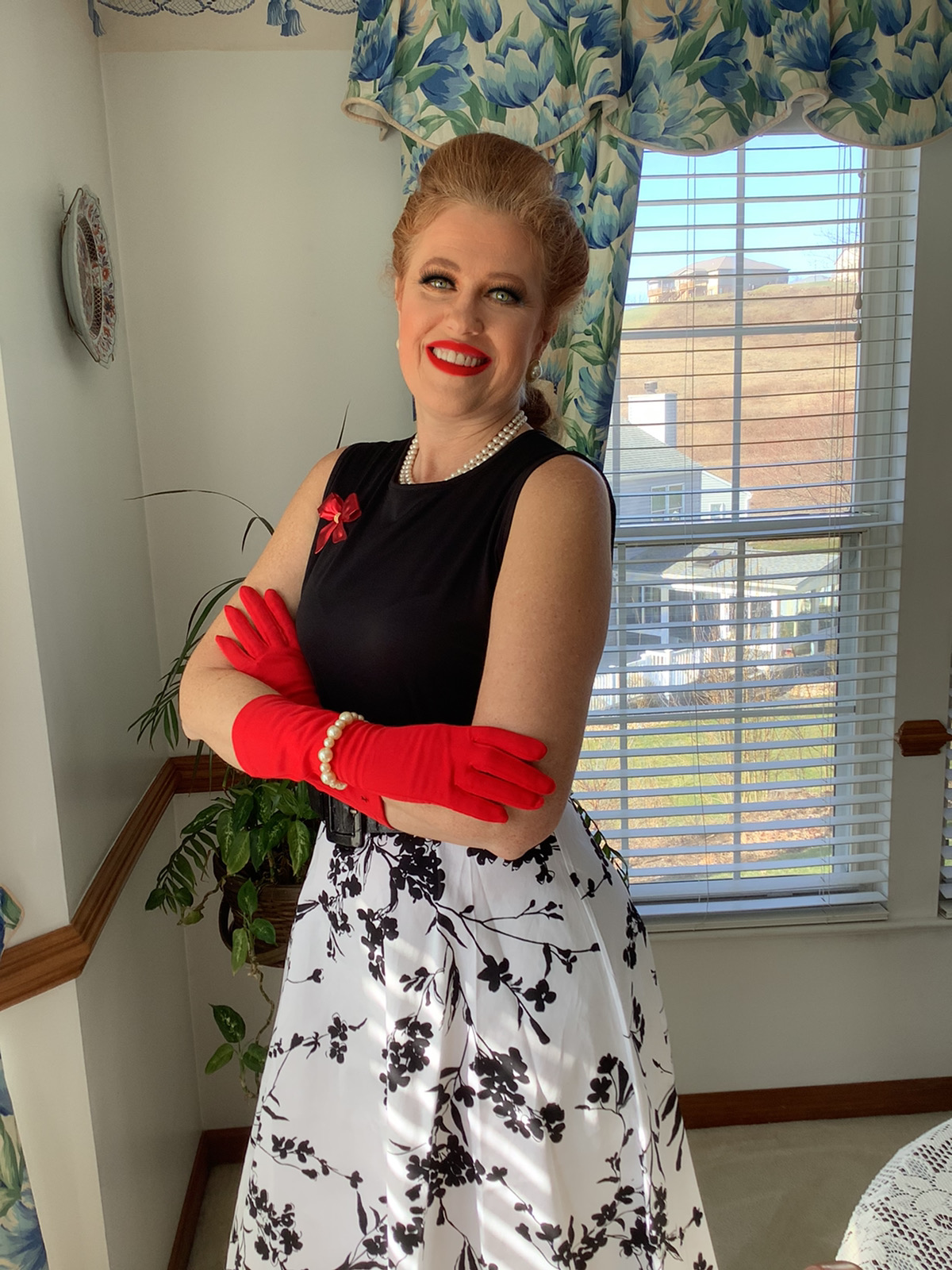 Zanella belonged to the Scott Hamilton Figure Skating Club in Nashville, Tennessee, and took lessons from coach Peter Sasmore through Skype, traveling summers to Nashville to test. She also passed her pre-bronze and adult bronze free skates and learned three international dances.
A gold medal in the fourteenstep at the Lake Placid Ice Dancing Championships and three medals from the Pikes Peak Classic added to her skating resume, but in the end, the decision to step away and hang up her skates was not a difficult one.
"I had completely accomplished what I set out to do, earn my gold dance medal," Zanella said.
Now recently retired after a 31-year career in public relations, Zanella knew there was another passion on the horizon. 
"I love vintage fashion and makeup," she said. "I also idolize the 40s and 50s. The ladies always looked so manicured and feminine. For years I studied as much as I could about cooking, baking and breadmaking and learned as much as I can about 40s and 50s lifestyle."
Zanella would often post her culinary creations on Facebook, and friends suggested she create her own blog.
So began "Retro Traveling with Mrs. Z."
"Mind you, I am not a professional chef or breadmaker," Zanella said. "I simply enjoy living a vintage and retro lifestyle. I am an avid follower of many vintage housewife sites on Facebook and Instagram."
She shares this project with her husband of 26 years, Bob. Zanella's husband supported her "100 percent" during her skating journey and came up with the website's name.
Website and Facebook page responses are overwhelming, with visitors stopping by from Australia, the United Kingdom, Ireland, South Africa, Italy, India, Canada and the United States.
Visitors enjoy videos on various topics, including using plastic cups to organize a scarf drawer, creating vintage makeup looks and Rita Hayworth curls for a retro hairstyle, and how to make Rustic bread. The site also includes an "In the Kitchen" section with recipes and housecleaning tips.
"It's so much fun, and I get total satisfaction out of just putting myself out there in my vintage clothing and makeup and linking up with others who share my passion," Zanella said.
The site keeps everything light and fun, sharing her opinion to create nostalgic trips into a time gone by.
"Vintage is fun," Zanella said. "I want my visitors to enjoy themselves when they visit my site."
Zanella credits skating for instilling the discipline it takes to dedicate to her new project. Planning, research and time are invested in making the page, videos and blog come to life.
"The day I stood on the winner's podium in the center of the 1980 Rink at Lake Placid to receive a gold medal for the fourteenstep, I knew my skating life was complete. It was a dream realized," Zanella said. "Skating taught me if you invest time and energy into your project and give it your all, you will reap the rewards. The reward is reading those emails thanking me for brightening someone's day or life. That makes me so happy."