By Ed Rabinowitz
In 1921, the United States Figure Skating Association, composed of seven charter member clubs, was formed, with a mission to expand opportunities and share its passion for ice skating.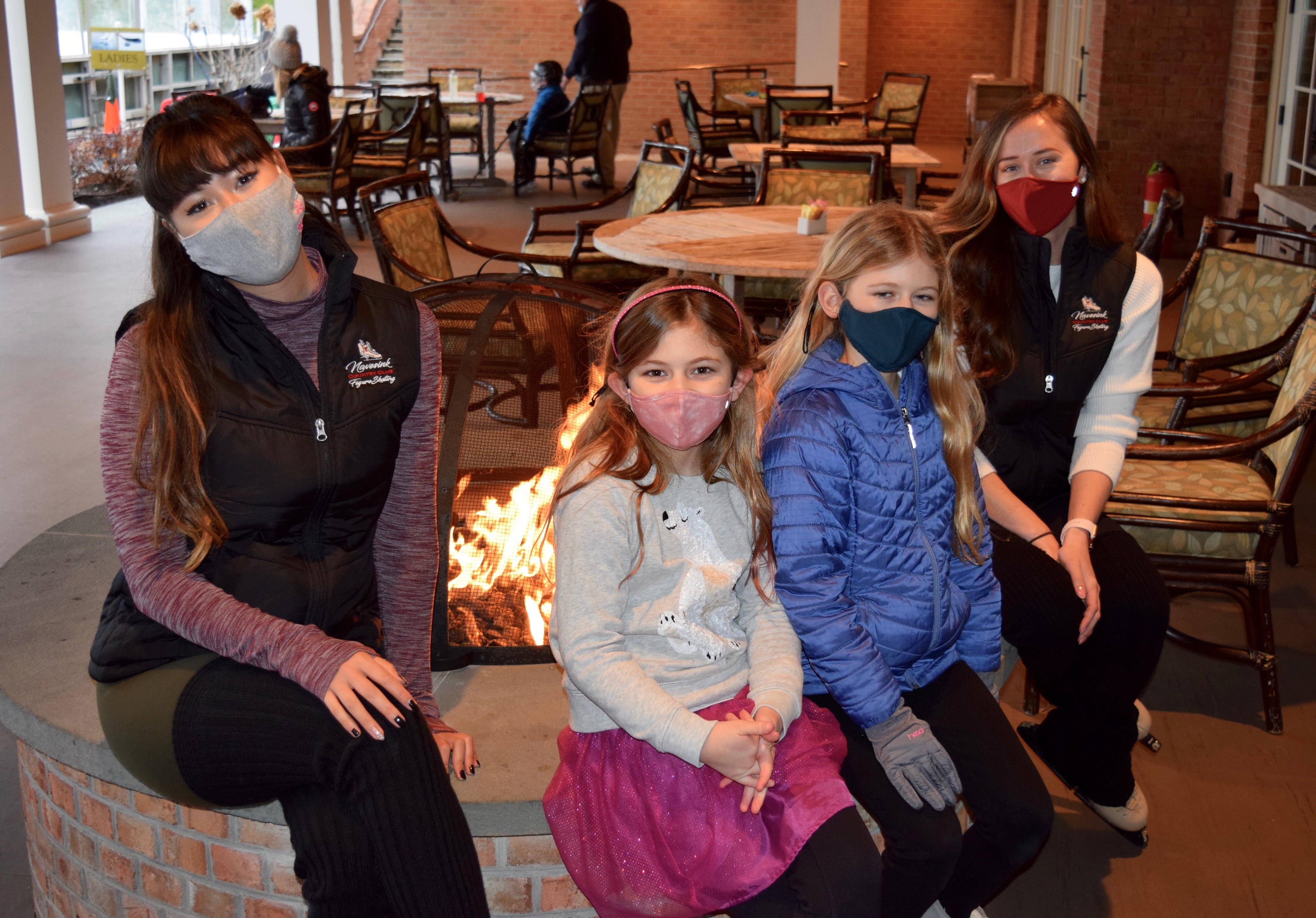 Fast forward 100 years to Nov, 22, 2020, when the outdoor skating rink at Navesink Country Club in Red Bank, New Jersey, held its annual open house.
"I was hoping we would get 70 kids," Jennifer Gruver, first-year skating director and co-coach at Navesink, said of the enrollment effort for its Learn to Skate USA program.
They got 109, the largest membership has ever been since the rink opened in 1964. The second 100 years of U.S. Figure Skating was off to a good start. 
Gruver, who spent five years traveling the world with Disney on Ice, and several seasons as a member of the Ice Theatre of New York Ensemble, signed on as skating director in October 2020 following a 34-year stint by master-rated figure skating instructor Barbara DeLaney-Smith.
Now Gruver is looking to take membership and enthusiasm for figure skating up a couple of notches. She brought in her friend and fellow Disney on Ice alum Mariko Heimbach as co-coach, and together they're forming bonds and creating an environment she said is, first and foremost, safe during the COVID-19 pandemic.
"There's been enough wearing on these families and these kids this year," Gruver explained. "Having them be a little distracted from that for a while, and seeing their friends at a safe distance while having fun in an organized event is so important right now."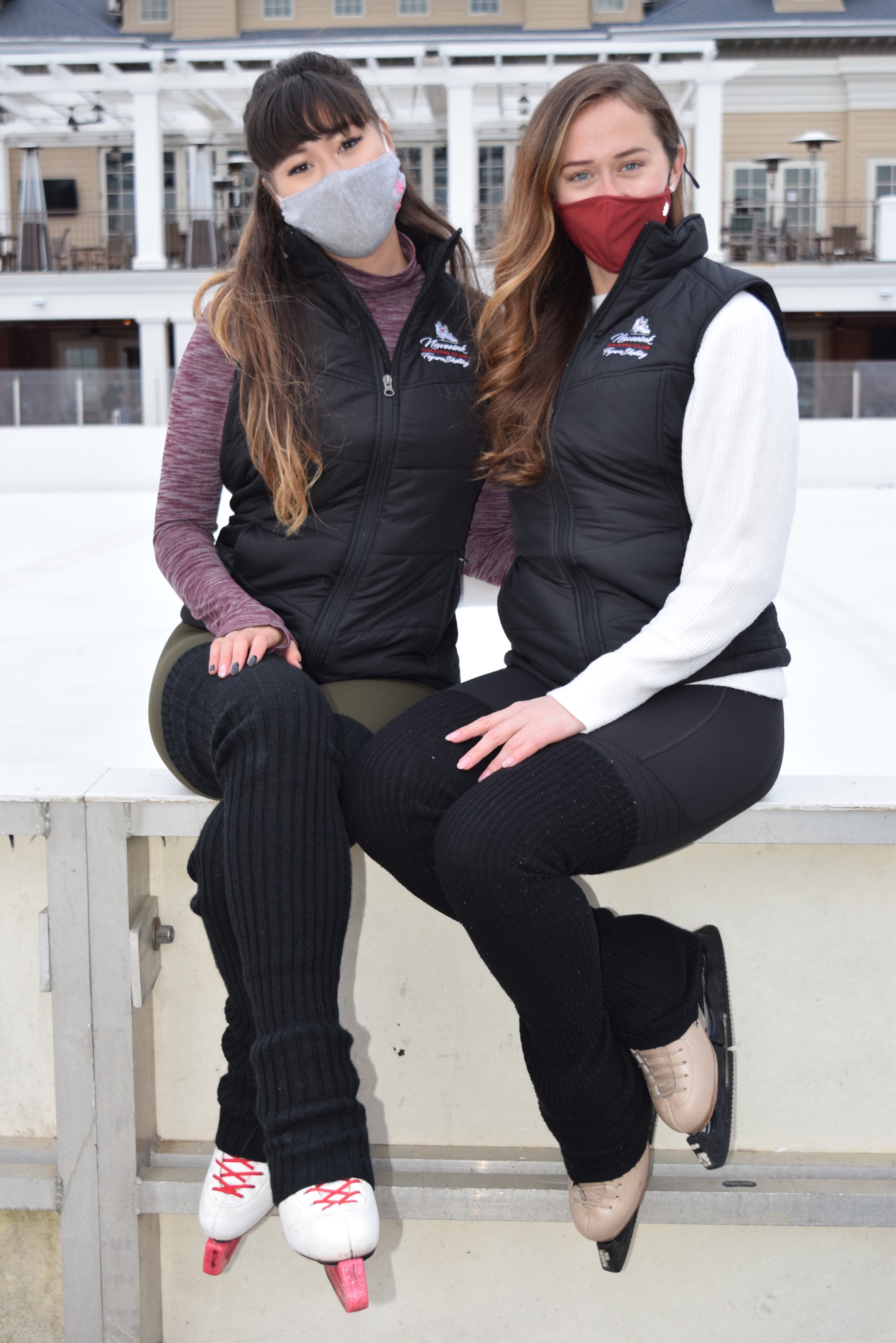 Safety is also foremost on parents' minds. Marlena Redling has three daughters who are in their third year at Navesink: twins Audrey and Libby, age 10, and Paige, age 7. She said coaches Gruver and Heimbach not only follow all the guidelines, they take safety to the next level.
"They reinforce all the rules, from mask-wearing to keeping the girls separated," Redling said. "I feel confident here."
But safety during the pandemic is just one of the goals. Gruver has been skating since she was 6 years old, Heimbach since age 7. Both agree that skating has a reputation for being a very strict sport, which they acknowledge is essential if a skater wants to be competitive. But it can also lead to seeing rinks as hostile environments.
"This is a seasonal outdoor rink," Gruver said, "and we don't want some of the negative experiences we've had in the sport to occur here for these kids."
Echoed Heimbach, "We want to give these kids an atmosphere where they can be themselves, but also fall in love with something that we have a passion for."
Group sessions are held on Tuesdays, Thursdays and Sundays, and parents can also schedule private lessons. But with enrollment at a record level, free ice time is also available so skaters can grow and make group or individual instruction meaningful.
Parents have seen the impact. Ali Kane's 6-year-old daughter Hudson is in her second season. Kane recalled Hudson falling "about a hundred times" the first time she stepped onto the ice, but she came off smiling and loves coming to the rink.
"She's made such a great amount of progress in a short amount of time," Kane said. "I think that built her confidence overall. And the coaches this year are amazing."
The kids echoed those sentiments.
Brie Haverstick, age 11, and her 9-year-old sister Quinn, said that skating never gets boring. The coaches "always have something new and cool to show us."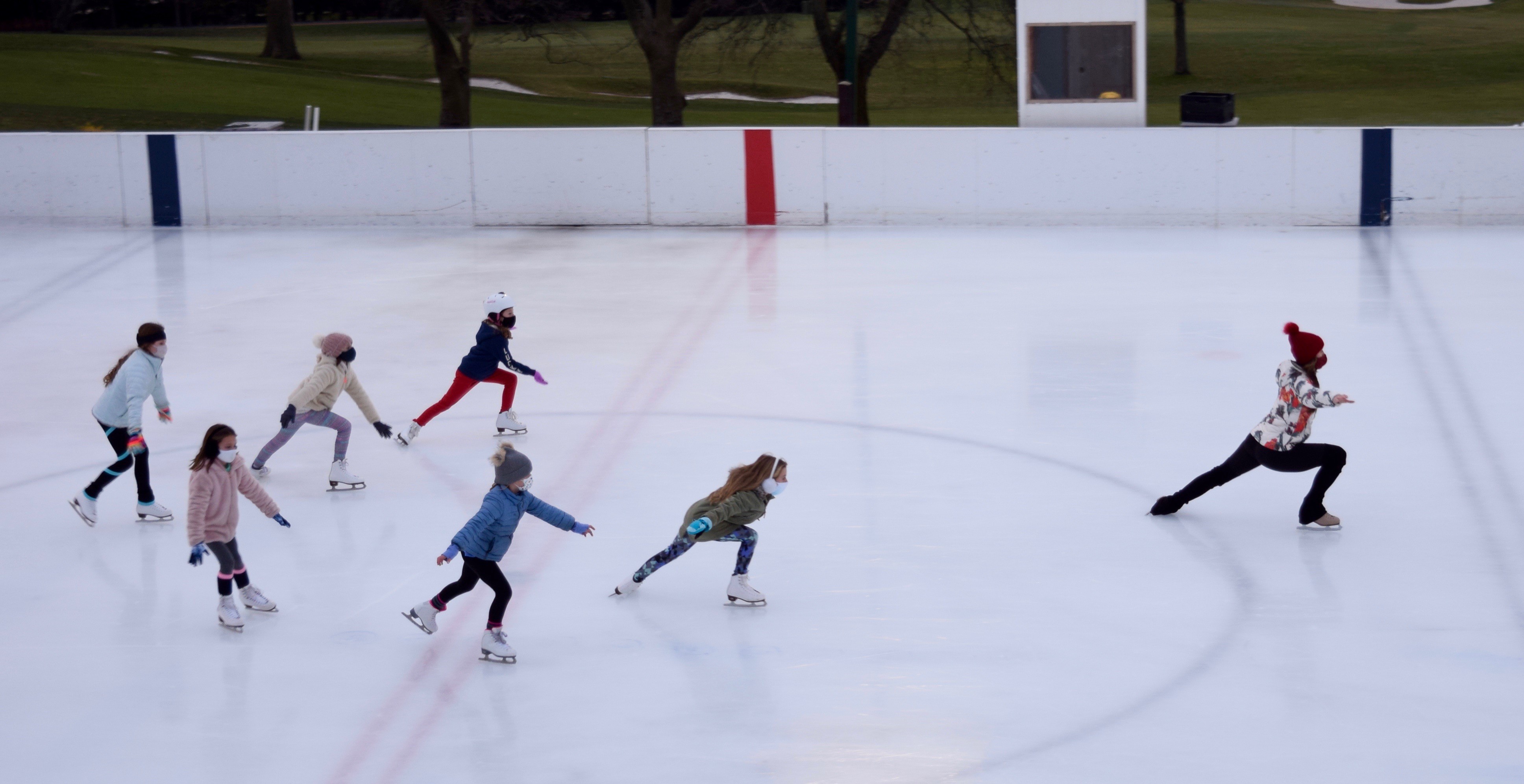 Part of the progress skaters have made can be attributed to the approach the coaches have brought to the program. Each skater is given a Learn to Skate USA record book that lists different goals and skills to be achieved. Each time a new skill is mastered, the kids get a star and move up a level, so they can easily chart their progress and successes.
Age-wise, the skaters span the spectrum, from as young as 3, to parents of the children who participate in adult frozen fitness classes. The environment is family friendly.
"I taught a family of five last week — mom, dad and their three kids," Gruver said. "It was a blast."
One of the main challenges with young, first-time skaters — of which the program has many — is helping them overcome the separation anxiety they experience when taken onto the ice by someone who is essentially a stranger.  
"Any time we have a little one who's afraid of being on the ice, we bring out these bubble makers, and the kids love them," Gruver said. "Now the ice and the adult stranger are no longer the only two factors. Now they have something they can relate to that they like off the ice."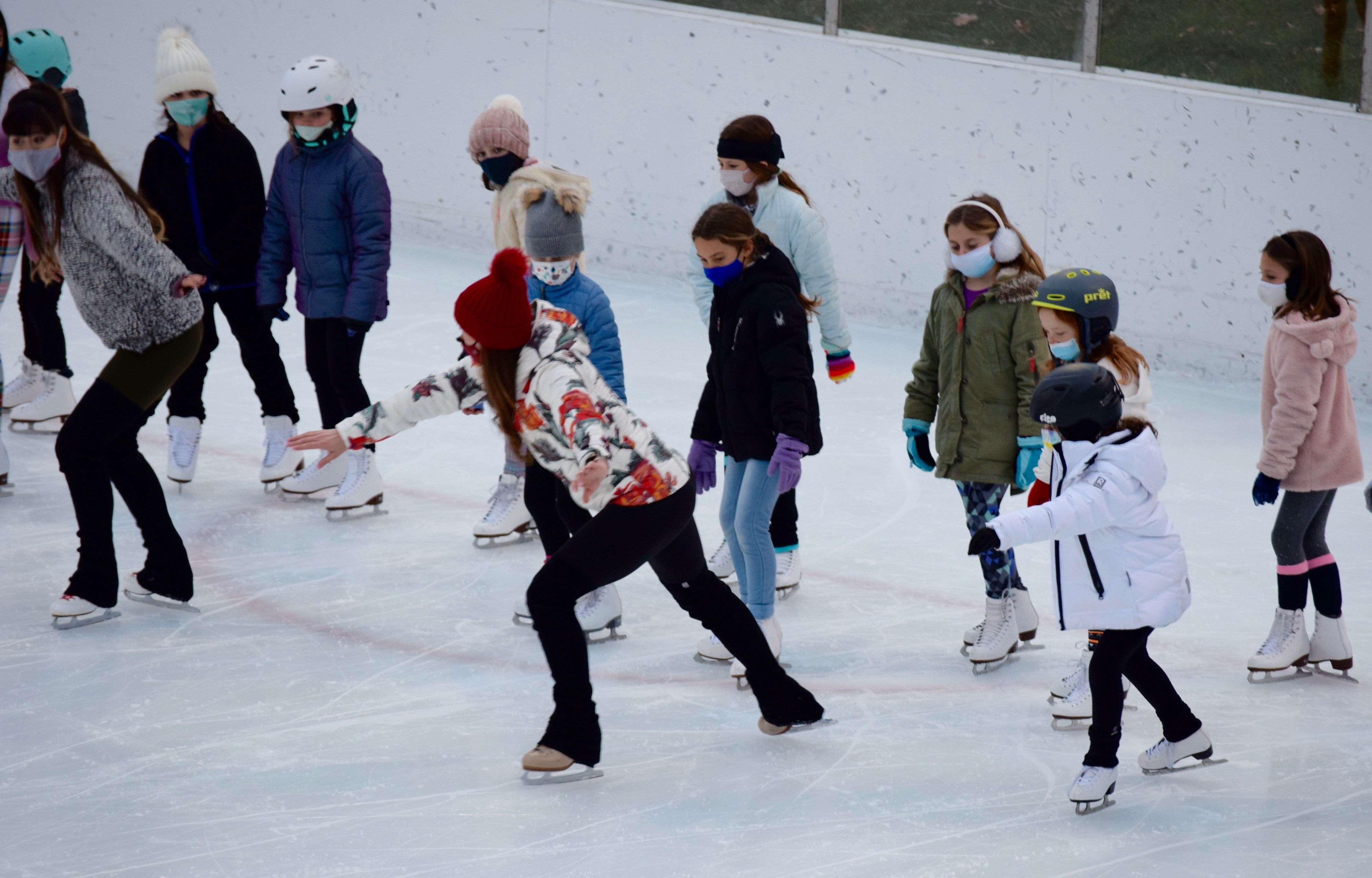 Building relationships is what these coaches are about. They get down on their knees and make eye contact when talking to the kids to help build trust. They even provide the parents with their personal phone numbers so they can reach out with questions or for advice in between lessons.
The coaches also focus on inclusion. No one knows where a 6- or 7-year-old skater is going to end up, but the coaches invite professional skaters to the rink who have performed on cruise ships, done aerial work on ice, or choreographed ice dancing to show the students and their parents all of the possibilities that exist through figure skating.
"We want these kids to learn that they can walk into an ice rink anywhere around the world and feel at home," Heimbach said. "That's the kind of message we want to send out, so that everyone in the skating community can uplift each other, and grow as a team. That will help with the next 100 years."
Gruver agreed. She said that being a skating coach is not a one-way street, and that she has just as much to learn from her students as they do from her. Working with them, she said, has allowed her to relive some of her best skating memories.
"I would love to be able to effect change all over the skating world for the next 100 years, but I have to start here," Gruver said. "For us, it's each individual and each group and each season, and we'll grow from there."