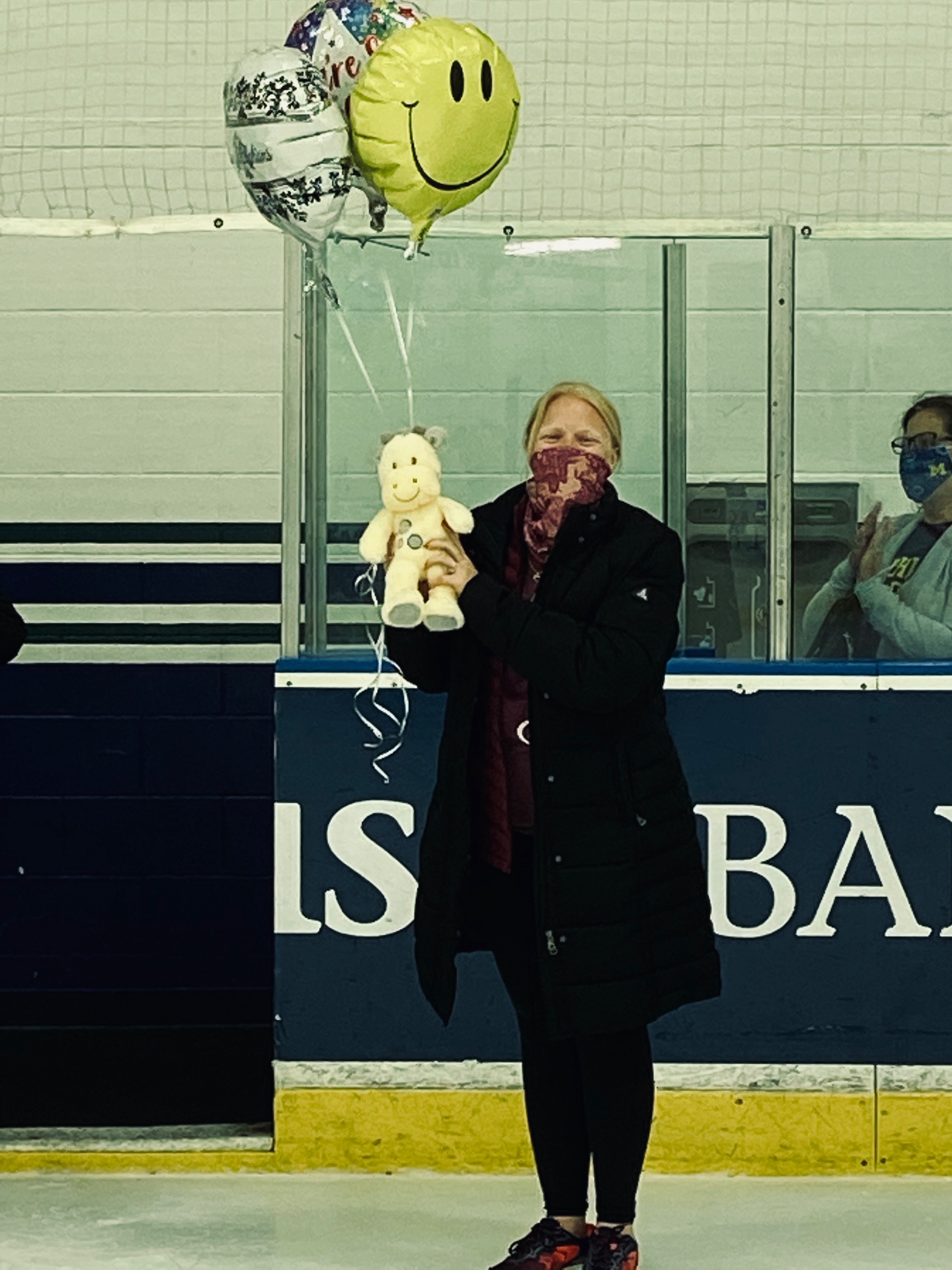 The Florida Everblades FSC in Estero faced the prospect of not being able to hold its annual awards banquet because of the global pandemic.
A fancy dinner and awards ceremony just didn't seem to fit into the current climate.
Skating director Kandis Hawkins, though, had an idea.
"We could move the awards ceremony to the skaters' favorite place — on ice," Hawkins said. "And Awards on Ice 2020 was born."
Board members helped to get the word out to the skaters, which generated plenty of excitement.
"We all masked up and got together to celebrate all the hard work and dedication our club members put in," one board member said. "We celebrated our graduating seniors who really missed out on so much this year, the Get Up Award nominees, gold medalists, our own Axel Club members, dozens of passed tests. 
"We also got quite the surprise to find out we had one more very special thing to celebrate. Our skating director and coach to so many of our members, Kandis Hawkins, is expecting! So many wonderful things to celebrate."