Above: Plush Chevy bowties rain down after Todd Eldredge's performance at the 2002 U.S. Championships.
By Lois Elfman
Sept. 11, 2001, is etched in the memories of Americans. They can tell you where they were when they heard the news about airplanes crashing into the World Trade Center Twin Towers and how it impacted their lives. 
Figure skaters were in the midst of training for the Olympic season and preparing for upcoming competitions. Some skaters got an early start and had just finished competing at the Goodwill Games in Brisbane, Australia. 
Then living and training in New Jersey, Naomi Lang Strong and Peter Tchernyshev had returned from Australia the prior day, seeing the Twin Towers on their way home from the airport. The next morning, she woke up and turned on the news, but thought she might be watching a movie due to the graphic images.
"We congregated in Hackensack [New Jersey] at Ice House and watched the coverage together with our training mates," Lang Strong said. 
At the time, Timothy Goebel was training at the Toyota Sports Center (then known as HealthSouth) in El Segundo, California. Due to the facility's proximity to the Los Angeles International Airport (LAX), it was shut down for about a week, which disrupted training and left skaters and coaches scrambling for ice time at other rinks in and around Los Angeles. 
About a month later, the skaters gathered in New York City to perform in a show at Madison Square Garden originally meant to honor the 40th anniversary of the 1961 plane crash that killed the entire U.S. World Team and led to the establishment of the Memorial Fund. Given current events, the show also honored those who perished on Sept. 11 as well as the heroic efforts of first responders.
Sarah Hughes, who had moved her training site from Hackensack to a rink near her home on Long Island, skated to "You'll Never Walk Alone" — with a poignant voiceover before the music started — that received thunderous applause. 
Traveling, particularly internationally, became far more complex with long lines at security and skaters no longer allowed to bring their skates in their carry-on luggage. 
At the 2002 U.S. Figure Skating Championships in Los Angeles (Jan. 6-13), due to security precautions, spectators were not allowed to bring the usual flowers and stuffed animals to toss onto the ice. National sponsor Chevrolet stepped in to fill the void. 
"Having worked on Chevrolet's sponsorship of U.S. Figure Skating for several years, I knew how disappointing [no flowers or plush toys] would be for the fans," said Dianne Harper Boyer, former marketing/business leader for General Motors Corp. "I thought there must be something that we could do, not just as a sponsor but as a lover of the sport. That's when the plush Chevrolet bowties were born. 
"When it started raining bowties, I can say it was one of the most fun moments in my professional career."
"People pinned little messages to them, and when you got back to your hotel room you read the messages. It was really sweet," Lang Strong said.
The 2002 U.S. Championships put a beautiful bookend on Todd Eldredge's career as he claimed his sixth U.S. senior title 12 years after winning his first and earned a spot on his third Olympic team. He had sat out the 1998–99 and 1999–2000 seasons, but came back with a vengeance, winning his sixth World Championships medal in 2001. He described the 2001–02 season as a strange season, especially given changes in travel. 
"Every time at nationals you want to do your best," Eldredge said. "It carries a little different thought in your mind when you know it's going to be the last one you go for. … Your berth on the Olympic team depended on what happened."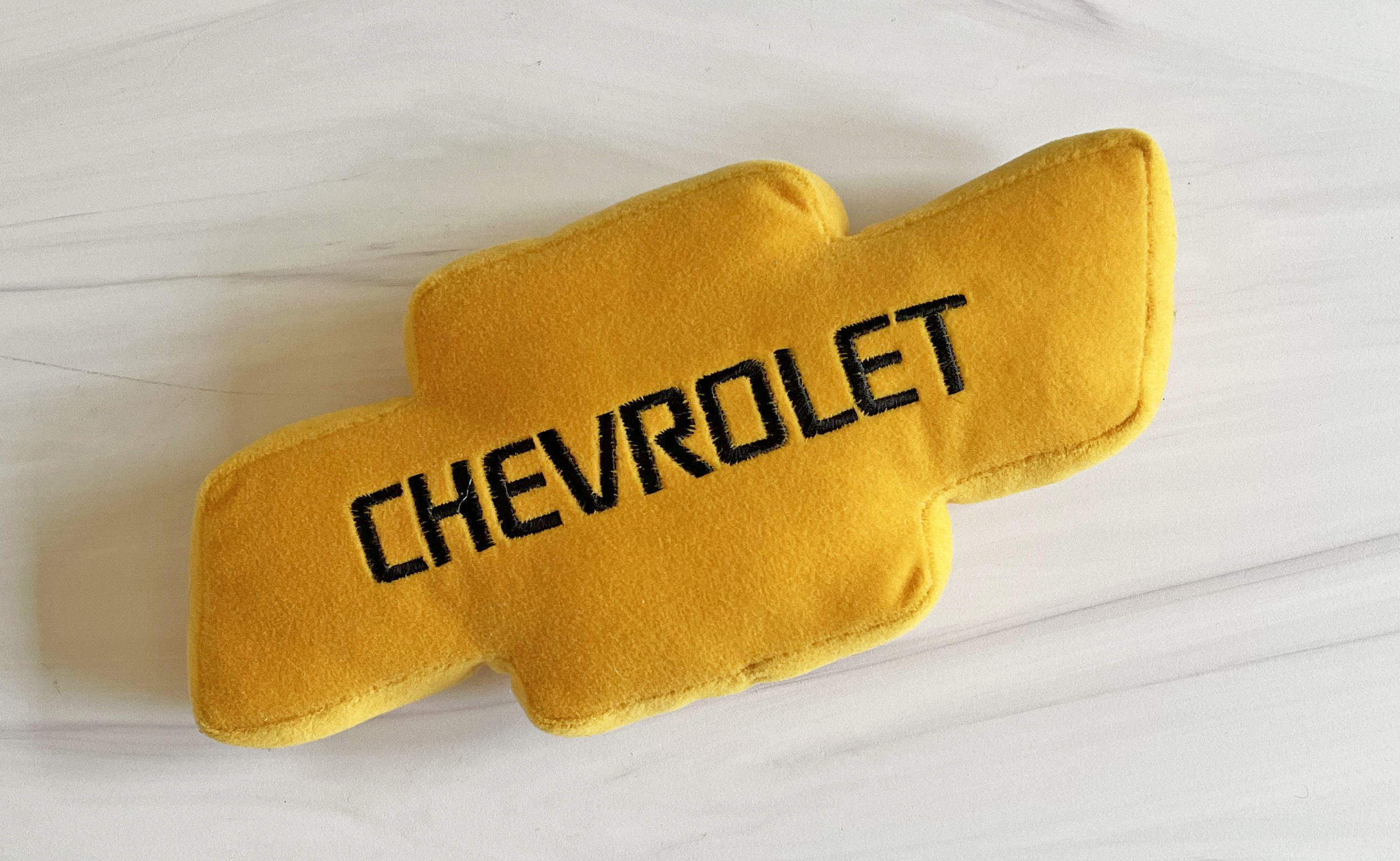 Eldredge commended the organizers for putting on a superb U.S. Championships during a difficult time, making sure everyone was safe and secure. In his third Olympics, Eldredge received an incredible honor at the Opening Ceremony when he was one of the athletes selected to carry a U.S. flag found in the rubble of the World Trade Center. 
Hughes performed well at Skate America, finishing second, and then won Skate Canada, defeating both Michelle Kwan and Russia's Irina Slutskaya. She finished third at the Grand Prix Final and at the 2002 U.S. Championships, where most of the attention was on Kwan and Sasha Cohen.
"The season wasn't a complete upward trajectory, but it was very well paced," Hughes said. "Throughout the season, I was constantly thinking, 'What else do I need to do?' 
"The goal at the national championships was to make the team. Once I had that spot on the Olympic team, I needed to refocus on what we need to do to really have the greatest Olympic performance that I could have."
The music and content of her free skate were changed for the Olympics, which she said made all the difference. She even had a new costume. 
Hughes was a bit surprised to see herself on the cover of the Olympic preview issue of Time magazine because she wasn't told in advance of publication. In fact, at the Olympic Opening Ceremony, another athlete from Team USA (not a skater) approached her and said he or she had been told he or she would be on the cover and was shocked to see Hughes instead.
Goebel said the level of security at the Olympic Winter Games in Salt Lake City made the global impact of Sept. 11 even more realistic. Undaunted, he had a great experience from start to finish, winning the bronze medal. Not only did Goebel skate great and achieve his life's goal of being an Olympic medalist, he had a full Olympic experience, attending the Opening Ceremony — including meeting President George W. Bush — and attending other sports —hockey and bobsled — when the men's competition was over.
The Olympic Opening Ceremony was magical for Lang Strong, who has Native American ancestry in the Karuk tribe and was the first Native American female athlete to compete on behalf of the U.S. in the Olympic Winter Games. She was chosen from the U.S. team to present gifts to the Five Nations (tribes of Utah) on behalf of Team USA.
"Seeing them walk toward me on ice, it was an incredible moment," she said. "It almost didn't feel real. Going from watching the smoke rise over the Hudson River from the top of your friend's building to getting a standing ovation at the Olympics [for the free dance], that moment will never go away."
At the Opening Ceremony, the excitement was mixed with anxiety for Hughes, who recalled talk that the Games might be either moved to another location or canceled. Once the competitions began, her anxiety faded away. Unfortunately, the skating was riddled with controversy in the pairs and ice dance. People were looking for an uplifting conclusion in the ladies event.
Hughes took to the ice for the free skate in fourth place and knew that no ladies skater had ever risen from fourth to Olympic gold, even those who'd won the free skate.  
"It was such freedom," Hughes said. "I wanted everyone in that arena to feel wonderful, have a great time, and I wanted to have a great time and no regrets. That's how I went out and skated. The feeling I had of completing that program was so enormous. … It was this unbelievable happiness."
After a long wait because she skated early in the final group, she found out she won the gold. 
"To hear the National Anthem play and know that it was my skate that made all this happen … and being on home soil after so many people went through so much, especially in New York where I'm from, was just a really wonderful experience," Hughes said. "Even 20 years later, I think about how we really still are so connected to each other."
More memories from the 2001-02 season: 
"The only thing I remember as being different that season was that our Team USA jackets—all of our gear that we got for being in the envelopes—in the years before had always been red, white and blue. It was changed that year to all black with a very small American flag on it." – Aaron Parchem, 2002 U.S. pairs bronze medalist with Stephanie Kalesavich, on changes to team uniforms following Sept. 11
 
"Those performances at that nationals made a difference in my skating and kept me going," – Naomi Lang Strong, 2002 U.S. ice dance champion, who had struggled with injury and self-doubt that season
 
"[My partner] Rob [Shmalo] lived a few blocks from the World Trade Center. He was out of his apartment for months after 9/11. One day, when he was allowed to retrieve his most important possessions with the National Guard in tow, he had to get all our skating costumes, which we had kept at his apartment. It was surreal to keep moving forward with training during such a devastating time, but I am grateful that we had that outlet. To have a great skate at nationals and be named second alternates to the Salt Lake City Games was incredible." – Kimberly Navarro, 2002 sixth place in senior dance with Robert Shmalo
 
"I wanted to have the new Olympians, the new team—made up of team leaders, judges, coaches and athletes—be welcomed into the U.S. Olympic family by Olympians of the past, coaches, team leaders and judges. This had to be memorable." – Charles Cyr, 2002 U.S. Olympic figure skating team leader, about the Olympic reception he organized at the 2002 U.S. Championships