By Jillian L. Martinez 
Eliot Halverson describes her identities as "confusing and messy." 
A three-time U.S. Figure Skating champion at the intermediate, novice and junior levels, Halverson is Colombian-born, was adopted and raised by a white Minnesotan family and is transgender non-binary. 
"As young as 3, I was able to articulate that I knew I wasn't a boy," Halverson said. "I knew it was something that made me different. But, I wanted people to know about it right away."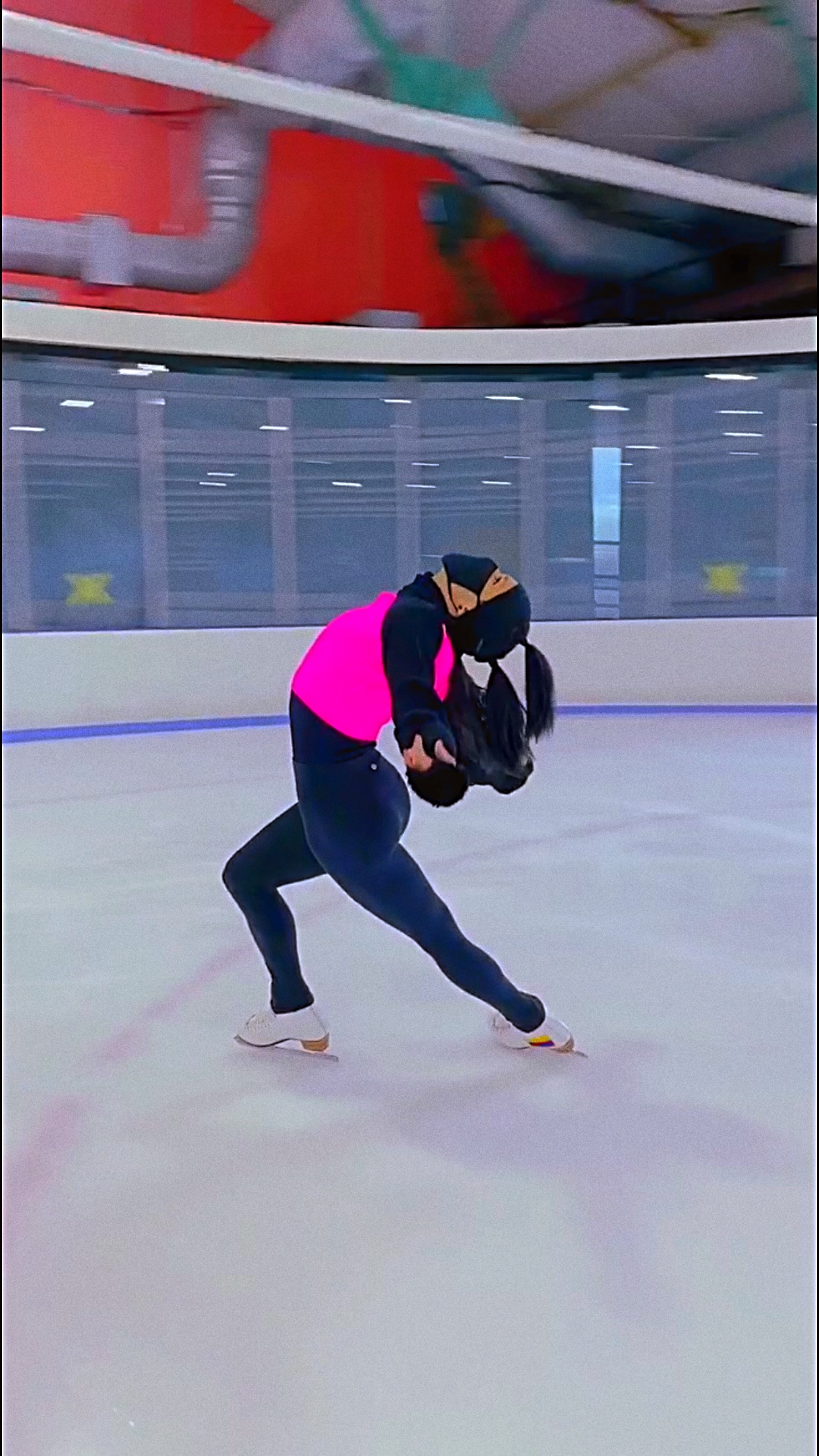 Gifted with natural talent on the ice, Halverson qualified for her first junior national competition only a couple of years after being mesmerized by the 1998 World Championships in Minneapolis. During this time, though, the rink was not always a safe place for Halverson. She was frequently met with questions from the skating community about her identities. 
"I felt like a circus act as people guessed what I was," Halverson said. "They would ask in a joking way whether or not I was Mexican and clump anybody with brown skin into one country. Similarly, I experienced that feeling when people asked me if I was gay."   
At home, Halverson's parents were supportive and nurturing of all of her identities. They encouraged her and her siblings to celebrate being adopted from South America and their respective heritages. And, for Halverson, they celebrated her queer gender expression. 
"People would point out how feminine I was because of the colors and clothes I was wearing," Halverson said. "I realized this [skating] community was not like my family — they were not celebrating me for me."
Not-so-subtle giggles and questions continued to harass Halverson as a young adult. Afraid of being disliked and taunted by her peers, Halverson identified as a straight, cisgender boy who fabricated crushes on girls at the ice rink.
"Much like racism, the homophobia and transphobia that goes on in figure skating is rampant," Halverson said. "People would make fun of gay skaters, and they would make fun of me. Within the [skating] community, [being gay] is a bad thing to be because that is the laughingstock of our sport."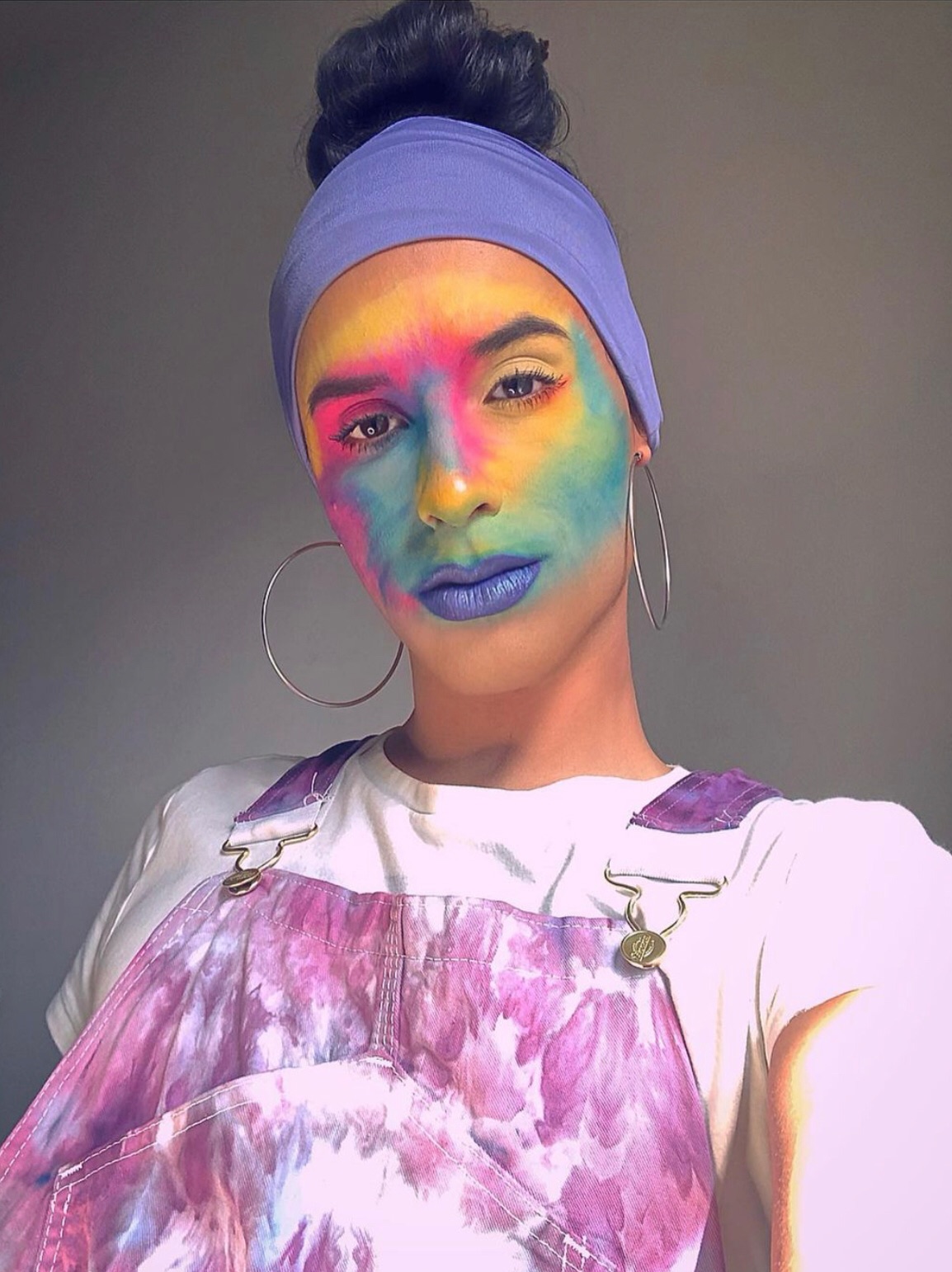 Halverson was 17 when she came out as gay. Although she continued competing for several years after coming out, Halverson ultimately felt resentment, hurt and trauma when she decided to retire. After retirement, it took years until Halverson could return to the ice and be involved in the sport again. 
"That time period [from 10- to 17-years-old] really did a number on me," she said. "I took many, many steps back in accepting and celebrating myself. … I am still unpacking the messages I was hearing from other people and was telling myself." 
Now, living in New York City, Halverson is an internationally recognized coach and choreographer. Off the ice, she's a Diversify Ice Foundation board member and a member of U.S. Figure Skating's Diversity, Equity and Inclusion (DEI) Task Force to make skating a more inclusive experience. 
"After the murder of George Floyd and the protests started, I wanted to find a way to make an impact and change things in my corner of the world," Halverson said.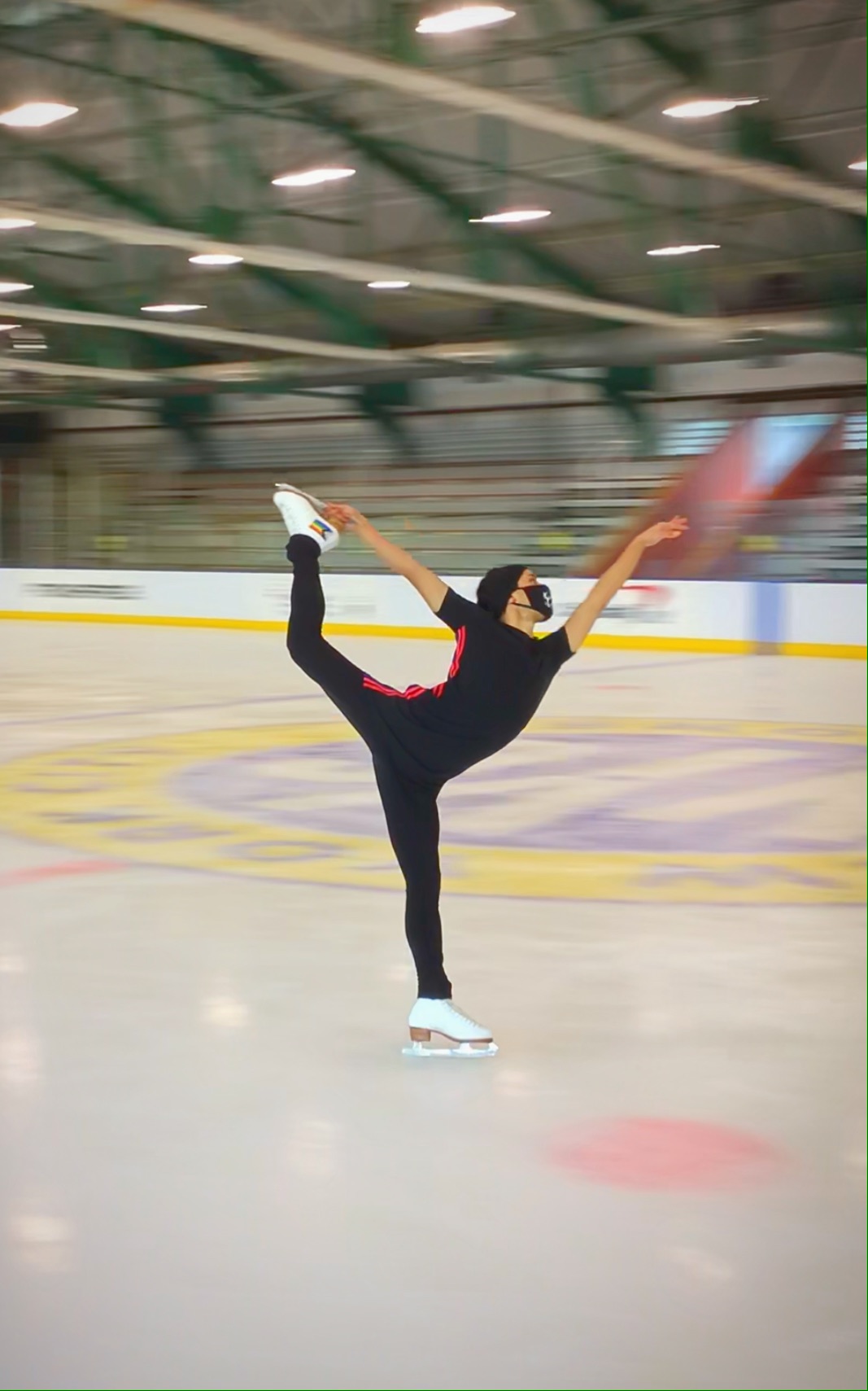 Halverson became fast friends with Diversify Ice Foundation founder Joel Savary and gained notoriety for a video project speaking out about racism. Following the release of the video, both Halverson and Savary were asked to be members of the DEI Task Force. 
"[The task force] feels timely as we celebrate 100 years [of U.S. Figure Skating]," Halverson said. "It's unfortunate it took this long, but it's an honor to be a part of the pressure to change and not accept things the way it has always been." 
Online, Halverson is also amplifying Black, Indigenous, People of Color (BIPOC) voices in skating and sharing her journey as a trans non-binary person with more than 18,000 followers on Instagram. 
Over the past two years, she has shared two personal milestones with her followers. In honor of LGBTQ Pride Month in June 2019, Halverson proudly declared herself as gender non-binary. A year later, to recognize International Non-Binary People's Day on July 14, she posted about the liberating experience of living openly as a non-binary person and formally acknowledged her pronouns as "she/her." 
"I identify as trans because the sex I was assigned at birth does not match my gender," Halverson explained. "My gender is non-binary. For me, that is a fluid mix of being a man and woman. [Nonetheless,] I feel safe, happy and comfortable presenting as female. That is why my pronouns are she/her."
Since gaining attention for being a trans non-binary skater, Halverson has welcomed the pressure that has come with being an advocate and educator on LGBTQ issues, a role model for young skaters and an example of how gender norms can be broken in a very gendered sport. 
"I've experienced what it is like to be three separate categories of people who are not liberated in the sport," Halverson said.
She recognizes learning about identities outside of the social construct can be complicated and confusing. However, she said she hopes people will turn their confusion into empathy.