Above: Frances Rossiter receives the Cindy Duvall Award. (All photos courtesy Traverse City FSC)
By Joanne Vassallo Jamrosz  
Cindy Duvall was a skater at the Traverse City Figure Skating Club in Traverse City, Michigan. In August of 1986, two months after her high school graduation, she died in an auto accident.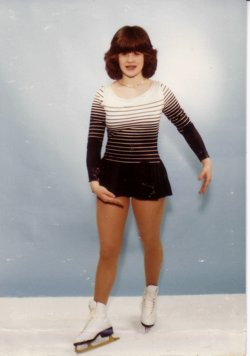 Duvall's coach and parents set up an award the following year in her honor. 
When Duvall was in second grade, she was diagnosed with a learning disability. Doctors wanted to medicate her so she could focus and learn. Her parents refused the medication and decided on a different route.
They signed her up for skating and other physical activities and focused on helping her with schoolwork. The skating moves, the Basic Skills program structure and achievement levels gave her drive and focus.
"The Cindy Duvall Award was established for the skater who stands out from the others," Club Executive Director Ellie Kolb said. "It's someone who is loving, caring and encourages others to strive and do their best. Our high-level skaters vote for the recipient, who is a junior or senior in high school and displays these qualities."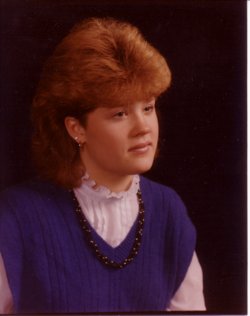 The skater must also have passed their pre-juvenile freestyle and intermediate moves in the field and is voted on by skaters who passed the same tests.
Several of Duvall's unique qualities inspired the club to want to honor the special skater. Although Kolb never met her, the young woman's personality and contributions were often noted among club members.
"I am told Cindy was a creative, social, happy and encouraging young woman," Kolb said. "She loved music, movement and the freedom of being on the ice. Cindy was Christian and tried to give back and had a caring heart. She noticed the people who stood on the sidelines, and she tried to make them feel important. She made a point to smile, say hi, or encourage them in some way."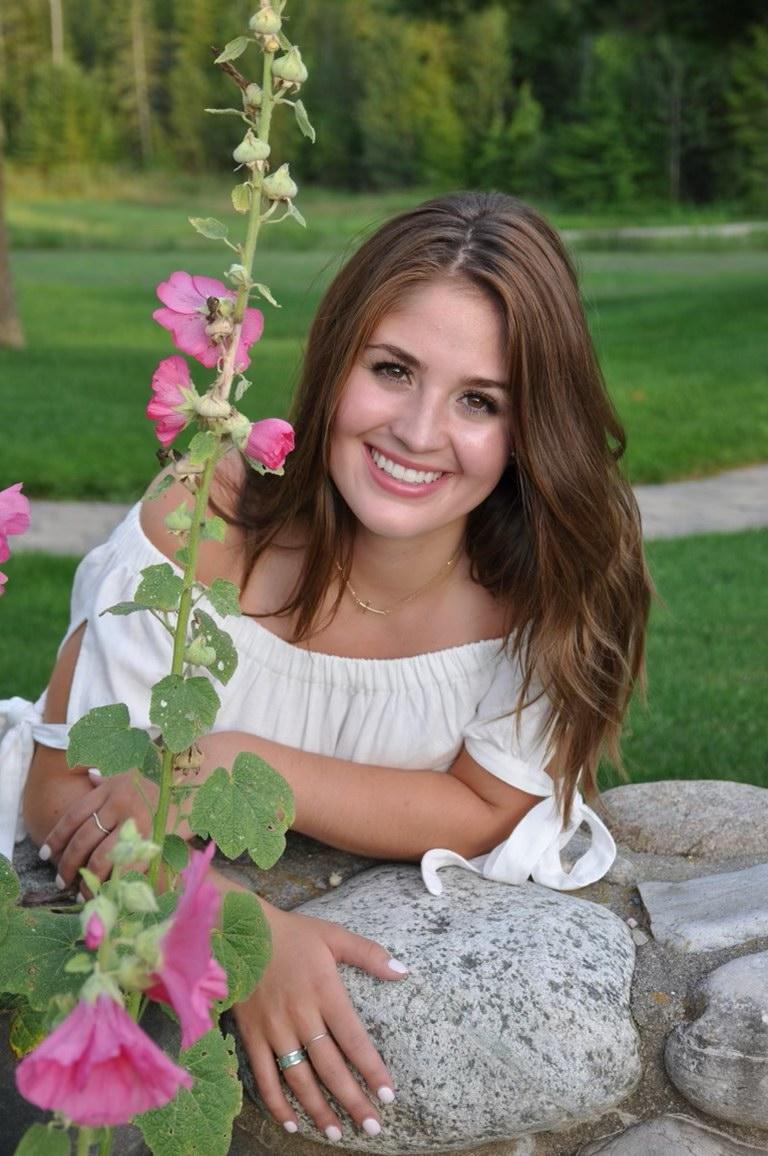 According to coach Lauren Griggs, this year's recipient Frances Rossiter is a perfect representation of all the qualities this award stands for.
"She is a responsible and caring young woman who is wise beyond her years," Griggs said. "Frances began skating when she was 4 years old and has been a member of the Traverse City Figure Skating Club since 2007. Frances has had a very impressive skating career, including competing at the U.S. Championships in 2015. This year as a senior in high school, she is known best at TCFSC for her kind heart and encouragement of skaters."
Rossiter will attend the University of Michigan and pursue a doctorate in pharmacy. The Cindy Duvall Award is one she holds in high regard.
"Those who earned this award were always skaters who I looked up to and admired when I was young," Rossiter said. "So to know that I have made an impact on so many skaters is something special and will always be an accomplishment of mine that goes far beyond talent and skill alone. It recognizes what you can do on the ice and who you are as a person, and how you made those around you feel. It is an honor to have received this award."
Kolb noted past recipients have gone on to synchronized skating in college, perform in Disney on Ice and coach as adults. Recipients of the Cindy Duvall Award span many years, but they all have a positive attitude that rubs off on others.
"An award like this means a lot to our club mainly because it is voted on by the skaters," Kolb said. "I think it's so great when a skater can make an impact on their fellow skaters, and for them to acknowledge them is so special. It is so important that we highlight not only good skaters but great people and their impact on our skating community. If this year has taught us anything, it is to persevere and enjoy the little things in life."