By Lois Elfman
While the U.S. became a powerful force on the international figure skating scene after World War II, its presence in ice dance took longer to establish. There were World medalists that date back to ice dancing's 1952 debut at the World Championships, but U.S. ice dancers did not become a consistent podium presence until recent years.
Those earliest medalists deserve mention: Carol Peters and Daniel Ryan (1952 and '53), Carmel and Edward Bodel (1954), Sharon McKenzie and Bert Wright (1957), Andree Anderson and Donald Jacoby (1958 and '59), Lorna Dyer and John Carrell (1965–67) and Kristin Fortune and Dennis Sveum (1966). 
Shining Stars
The first U.S. team that came oh-so-close to winning a World title was Judy Schwomeyer (later Sladky) and Jim Sladky, who not only won four consecutive World medals (1969–72) but were also asked to create a compulsory dance. Their dance, the Yankee Polka, remains in the skating lexicon and a pattern was included in the rhythm dance for the 2012–13 season.
"I never liked skating alone," said Judy Sladky of her introduction to skating with a partner. She and Jim Sladky, who passed away in 2017, began as pairs skaters but realized that wasn't their forte. They were perfectly suited to ice dance.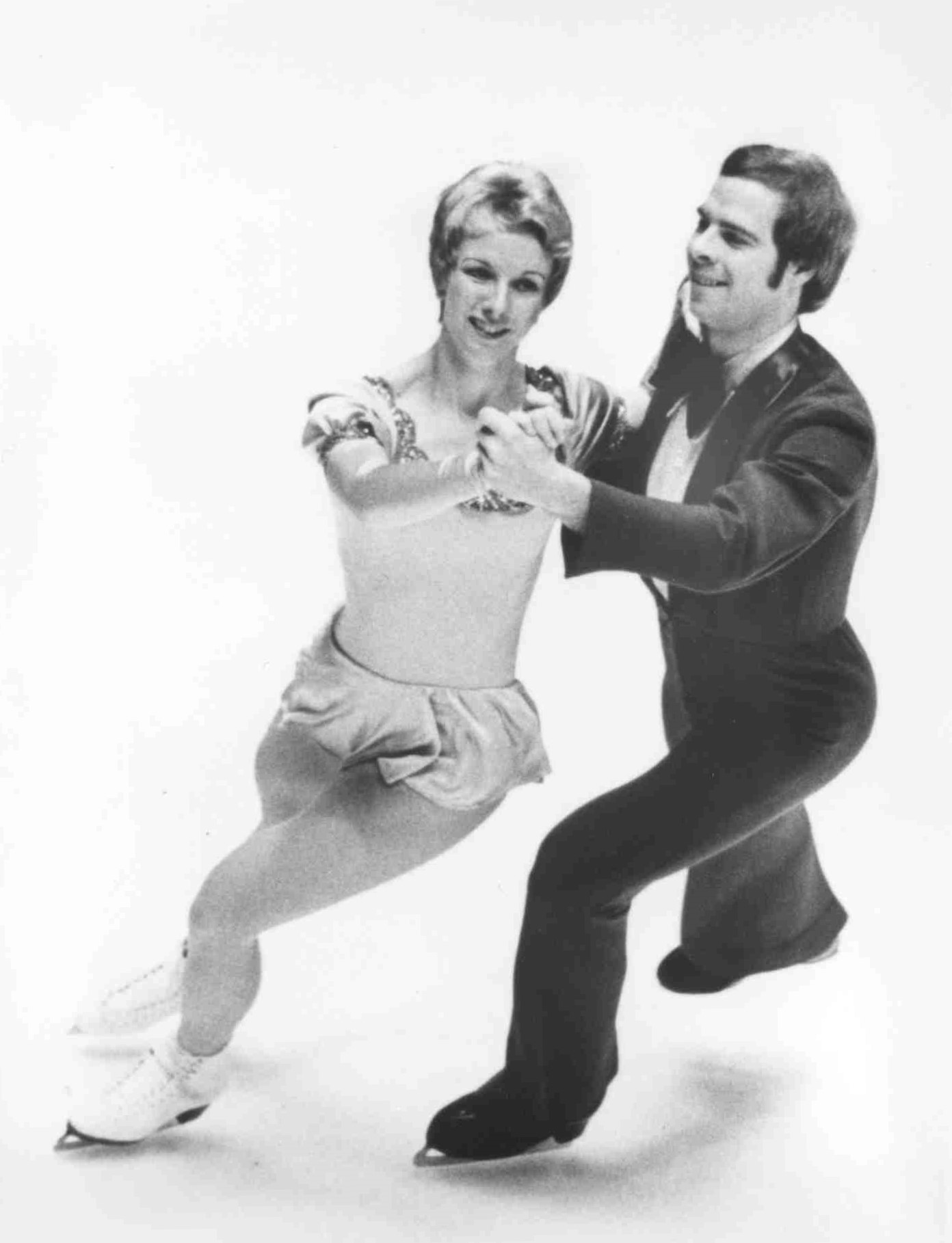 Sladky said she did not realize that she had above-average talent until they were first in compulsory dance at the 1970 World Championships. Although they were sad to drop to second after the free dance, they remained on the competitive scene for two more years hoping that ice dance would be included in the 1972 Olympic Winter Games, which did not come to pass. After they ended their competitive days, the Sladkys went into ice shows—pushing their creative boundaries and being audience favorites. 
The First Olympians
A successful roller skater, Colleen O'Connor Towill transitioned to ice dance in her mid-teens and never had a problem finding a partner, which she attributes to solid technique developed by her roller skating coach. In 1971, she teamed with Jim Millns. They were both in their 20s, so they had a no-nonsense approach and were focused on becoming as good as possible. 
When O'Connor Towill began competing in ice dance, U.S. competition was dominated by the Sladkys. Breaking into the top level was a difficult barrier to crack. She recalled many good teams blossoming following the Sladkys' retirement, but by 1974 she and Millns won their first of three U.S. titles. With the Olympics still not a sure thing, O'Connor and Millns focused on placing well at Worlds.
"Then it came about [ice dancing] was selected as the new Olympic sport for '76 and I was like, 'Wow, it's nothing I ever planned on,'" O'Connor Towill said. 
Olympic possibilities became all the more real when O'Connor and Millns led the field at the 1975 World Figure Skating Championships heading into the free dance, ultimately finishing with the silver medal. Those Worlds took place at the iconic Broadmoor Arena in Colorado Springs, Colorado, which is where O'Connor and Millns trained with coach Doreen Denny.
"I felt like the whole city of Colorado Springs was behind us when we skated, cheering us on, because we were in our home rink," said O'Connor Towill. "As far as coming second, I was really thrilled with that placement. It was one of the closest competitions recorded at that point. We had won the compulsory dances and the original set pattern dance, and I was in shock after that. I thought second place was fabulous."
The mood at the 1976 Olympic Winter Games in Innsbruck, Austria, as ice dancing made its Olympic debut was electric. O'Connor Towill said the coaches and competitors were buzzing "because we finally felt we were a recognized part of the sport."
O'Connor and Millns etched their name in U.S. and Olympic skating history winning the first Olympic medal (bronze) for the United States in ice dance.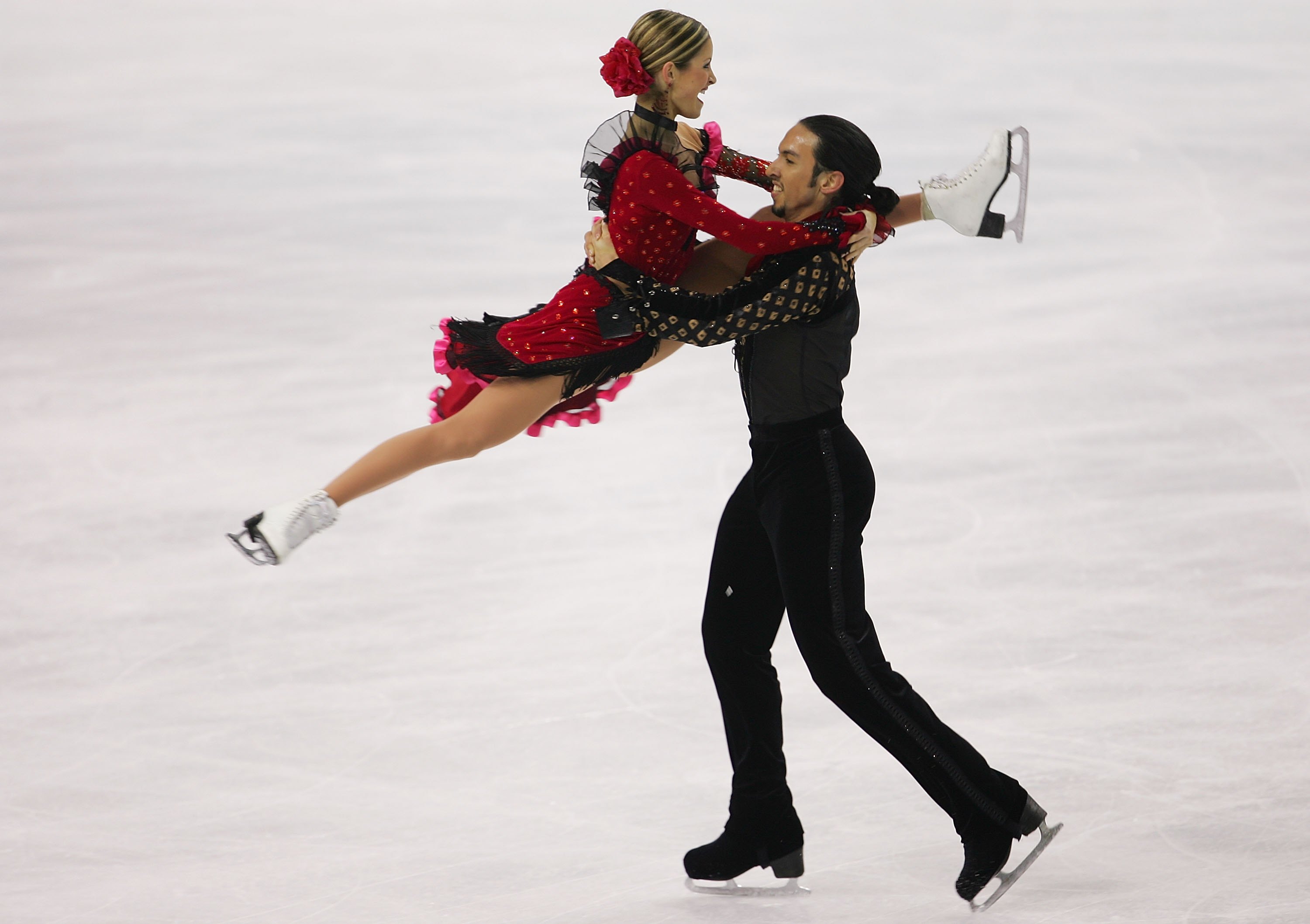 "We were pioneers in the sport of ice dancing," said O'Connor Towill, now a skating coach. "We set a standard. The recognition that dance deserves meant a lot, and the love for the sport, discipline and dedication."
No U.S. team would grace the Olympic podium again for 30 years, when Tanith Belbin and Ben Agosto won silver at the 2006 Games in Torino, Italy. 
Coach's Perspective
From 1982-2000, 1981 U.S. junior ice dance champion Keith Lichtman coached full-time and brought ice dance teams to the U.S. Championships every year. He had his own program at the Babson Skating Center and was also on staff at the Skating Club of Boston, which many of his skaters represented. In those years, the ice dance scene in the Boston area was highly competitive—even though after the retirement of five-time U.S. Champions and three-time World bronze medalists Judy Blumberg and Michael Seibert, it would be 20 years until a U.S. team (Belbin and Agosto) made the World podium. 
"Junior level still felt robust and energized," said Lichtman. "Boston was kind of a hotbed for competitive ice dancers for quite a few years during those times."
Lichtman, who now lives in New York City, is still involved in ice dance as a consultant and coach for adult teams. After Belbin and Agosto ascended to the World podium in 2005, he saw a shift in optimism and encouragement from American ice dancers that they can reach the pinnacle at the World level. 
"The skaters now and the public can see that American ice dancers can reach the top," he said. "I love seeing American ice dancers getting recognition on the Olympic stage. For the public, it helps educate them. Also, social media platforms have helped tremendously spread the word about our top American dance teams. It's exciting."
At Last, the Gold
After years of talented U.S. teams finishing just off the podium, Meryl Davis and Charlie White burst onto the scene and would soon cement their place in history. In 2011, they became the first U.S. team to win a World title and in 2014, they joined the uppermost echelons of U.S. figure skating with their historic Olympic gold.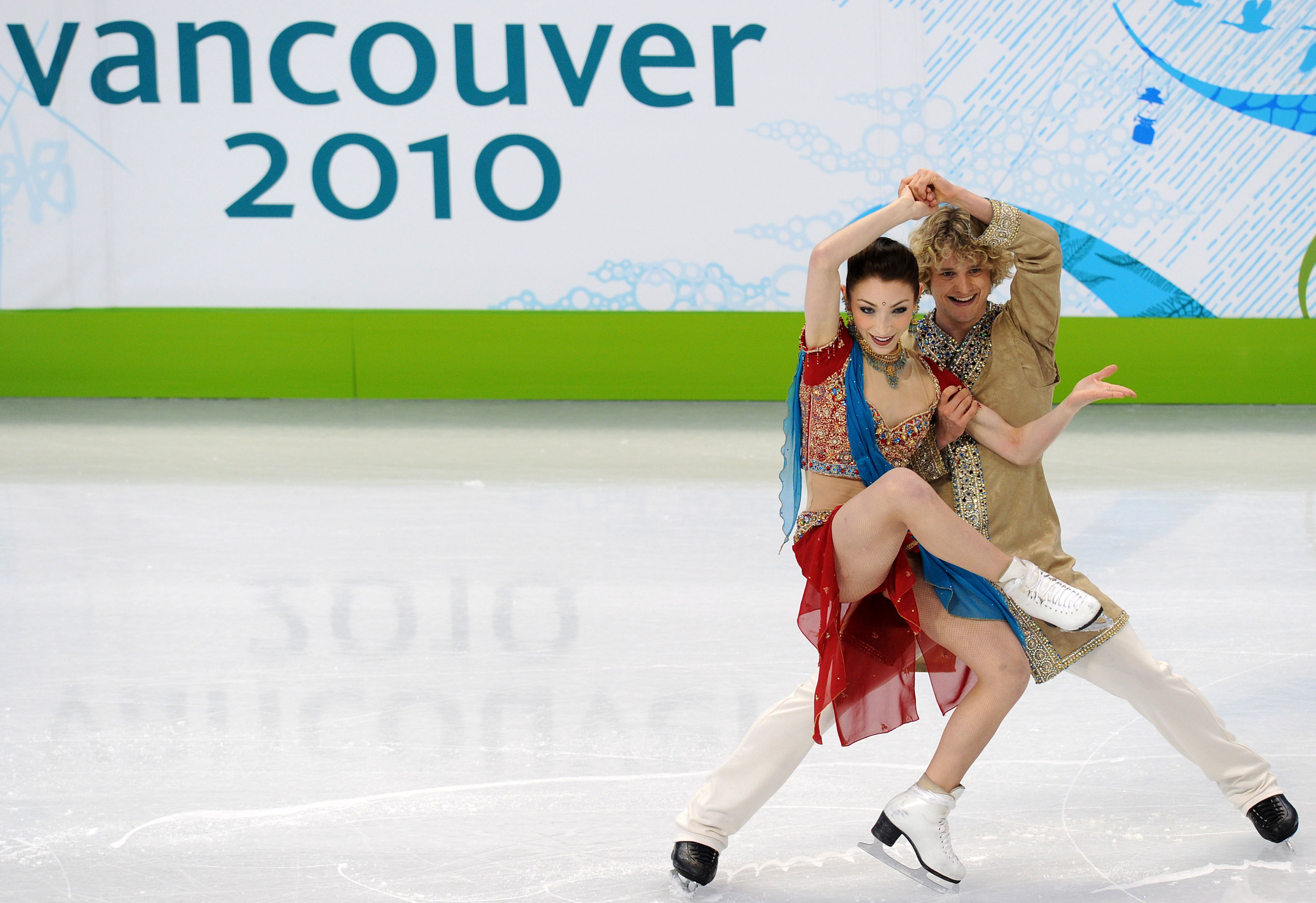 In the spring of 2005, Davis and White began training full-time with Marina Zoueva and Igor Shpilband in Canton, Michigan, and were inspired by the elite training environment. Seeing Belbin and Agosto win their Olympic medal the following year, they realized they could compete in Vancouver in four years' time. 
Davis and White won silver at the 2010 Olympic Winter Games, which sparked their desire to go for gold in 2014. In 2011, they were poised to pursue the top spot at the World Championships, but a devastating earthquake in Japan, forced the delay of Worlds and relocation of the site to Moscow. A month later than planned, they won the first-ever World title for a U.S. ice dance team.
"That title felt special in that we were truly standing on the shoulders of the teams who'd come before us," Davis said. "I get lots of warm and fuzzy feelings whenever I think about the love and support we received from the American ice dance community following that event. In particular, I remember being really touched by a message from (five-time U.S. champions) Liz [Punsalan] and Jerod [Swallow]; they were the first elite American team I was aware of, and Charlie and I had always admired them deeply. That support meant so much."
Davis and White again won gold at 2013 Worlds and headed into the 2014 Olympic Winter Games in Sochi, Russia, as the favorites. It was a tight battle with Canadian training mates Tessa Virtue and Scott Moir, and Davis and White prevailed.
"Performing our free dance in Sochi was a total out-of-body experience," Davis said. "We were so ready and prepared that feeling the pieces fall into place was pretty magical. It's what you dream of as an athlete. Sochi was also really special because Charlie and I were seasoned enough to know what we were really after. Of course, gold was the goal but there's nothing like getting off the ice at the Olympic Games knowing that you've done everything you possibly could." 
The hard work of others was also reflected. When Davis and White won Olympic gold, Sladky was elated. 
"It was monumental," she said. She didn't initially feel that she and Jim had had something to do with it, but she came to realize that by lobbying for ice dancing's inclusion in the Olympics, they played a role.
O'Connor Towill said she's thrilled for Davis and White and proud of the teams that have earned podium finishes at the last four Olympic Winter Games and anticipates another medal at the Games next year. 
"Ice dancers rock," said O'Connor Towill. "[Meryl and Charlie's gold medal] was just phenomenal. The years of them staying together really showed in their skating. They have beautiful technique, versatility. It meant a lot to me. They set a very high standard for ice dancing. … It's pretty noticeable when you're the best of the best." 
At the 2015 U.S. Figure Skating Championships, Davis and White joined other U.S. Olympic gold medalists for a photo, which Davis said was one of the coolest moments of her life.
"I'd looked up to these people since I first started skating and I think I almost passed out when a few of them said, 'Welcome to the club,'" she recalled. "What a 'pinch me' moment. What's even more remarkable is that they're all such wonderful humans, as well."
This year, U.S. Figure Skating is celebrating its centennial anniversary as it recognizes those members, clubs and fans who have given so much to U.S. Figure Skating over the past 100 years. Follow along for more stories and content like this on the Centennial Celebration section of our website.